The New York Knicks have enjoyed good press in recent months. However, when the losing starts, David Fizdale will have to put out some fires.
The New York Knicks franchise has enjoyed a summertime romance with potential, hope, and stability. New head coach David Fizdale has certainly been at the center of it. Fizdale's charm and candor has fans reminiscing of their childhood Mr. Softee ice cream truck. Always on time, never out of stock, and delivering you what you want with a smile.
Yet, fans know that despite the great quotes and impressive personal presence, Fiz is just a coach. He can't increase the talent on a Knicks squad that would be lucky to win more than 32 games this year.
For the record, I believe in Fizdale, his tactics, bravado, and the ability to create relationships with his players. From what I've researched, he's extremely detailed and a great teacher of the game of basketball.
However, all of that won't stop professional athletes from taking to social media, and/or going to the press if they're not happy with their playing time or the way the season is going.
With that said, let's take a look at the top three players likely to clash with coach Fizdale in year one. This is assuming Joakim Noah is not on the team come opening night.
No. 3 Courtney Lee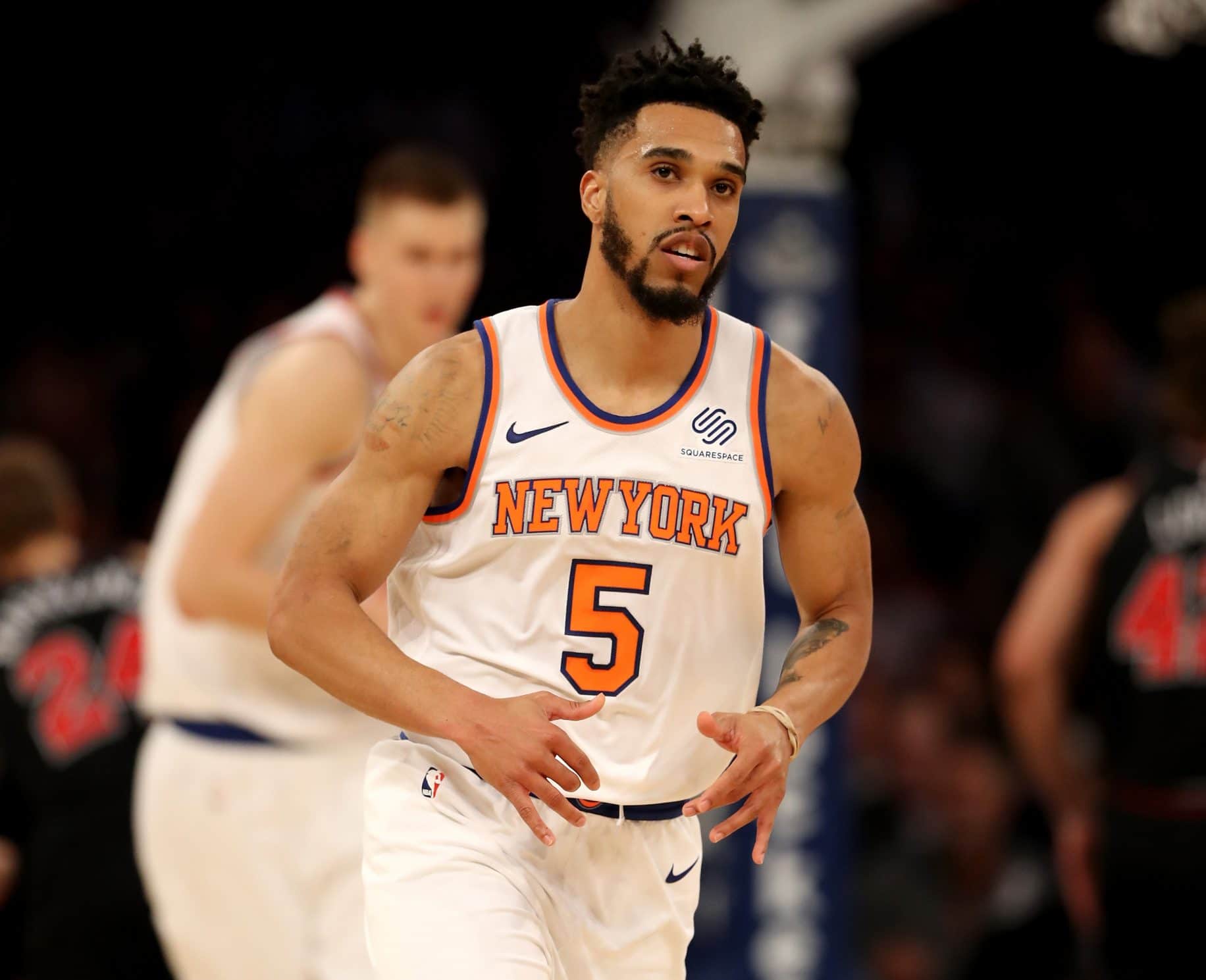 Make no mistake about it, Courtney Lee has been a consummate professional since the day the Knicks signed him. But this will be a different year for the 32-year-old out of Western Kentucky. With the Knicks clearly embracing the youth movement, Lee has all but seen the writing on the wall, and he recently made that clear on social media.
Is Courtney Lee done in NY? ? pic.twitter.com/BcQubwaegj

— New Era Knicks (@NewEraKnicks) August 11, 2018
Lee will find it difficult to find substantial playing time behind Tim Hardaway Jr. and maybe even Daymean Dotson. Hardaway Jr. may have a better year and an easier time on defense once he moves back to his natural two-guard position. And with a bevy of forwards like Mario Hezonja, Lance Thomas, and rookie Kevin Knox, Lee may be the odd man out.
Additionally, Fizdale may opt for lineups that include primary and secondary ball handlers, to make the most out of the point-guard heavy roster. This would also make it likely that Lee spends a good amount of time on the bench.
Finally, despite the fact that he has stated in the past that he would be open to a trade, the Knicks want a respectable return for him. For this to happen, the Knicks will have to wait until the trade deadline, when a contender will be looking for a reliable shooter who can defend his position. Once again, this means that Lee sees time on the bench, or in a reserve role, something he may not be happy about.
No. 2 Trey Burke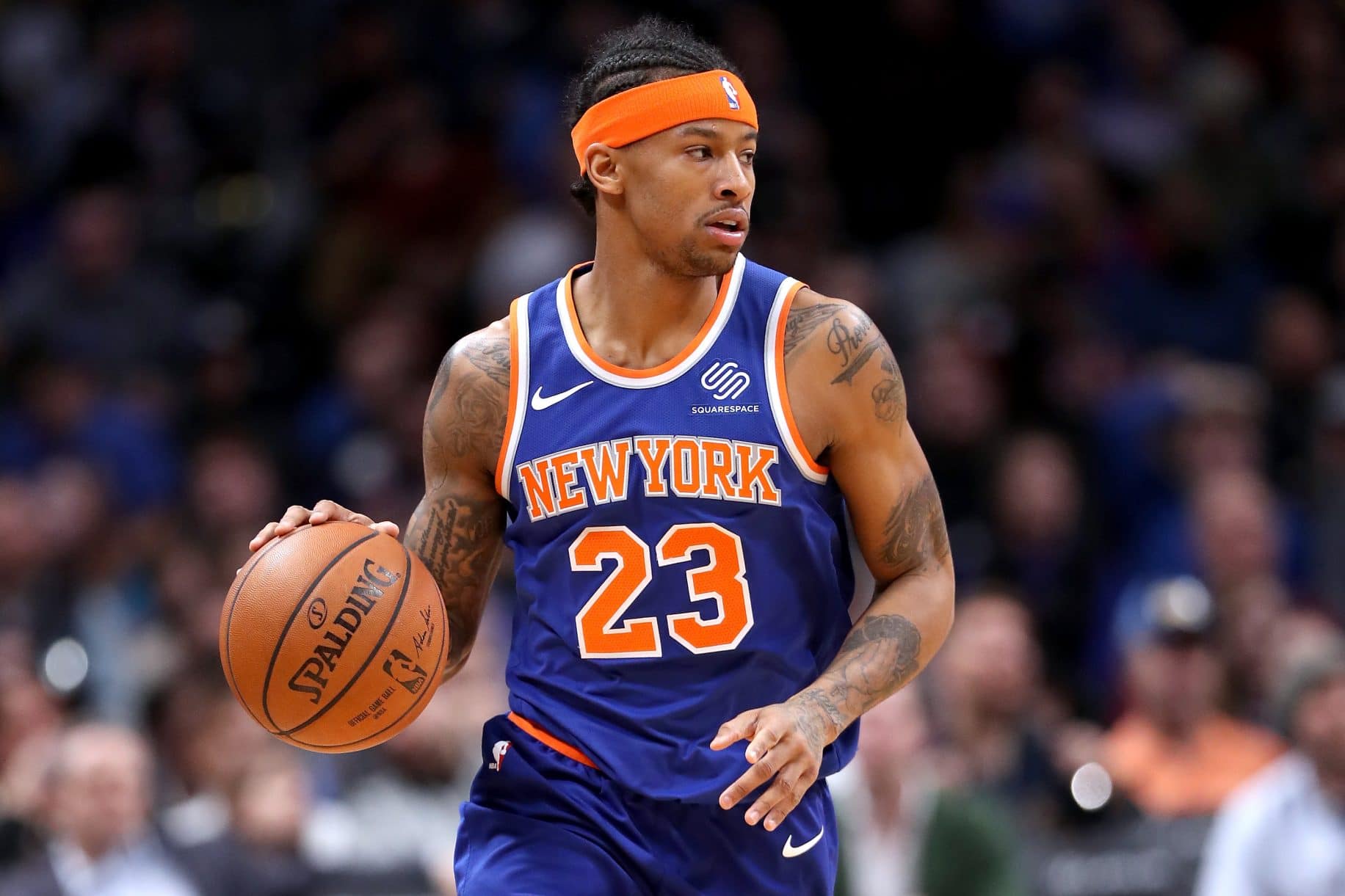 This may come as a shock to some, but not if you've been listening closely to Fizdale. I'm firmly in Trey Burke's corner and have loved watching his NBA career rebirth. All signs show that this guy has been working his tail off and wants to be a part of New York Knicks basketball. Sadly, it may just not be enough.
During Fizdale's introductory press conference, he made a point to call out Emmanuel Mudiay and told him, "We're gonna get you right." Fizdale's fascination with height and length may lead him to feature Mudiay as a lead guard with the Knicks. Frank Ntilikina, despite his inconsistent shooting, will get minutes because of his impressive defensive skills.
Dig a little deeper into the vault, and Fizdale proclaimed his fondness for Mudiay, even before he took the Knicks job when he was a spot analyst for ESPN.
Burke's maturation since his stint in the G League has been well-documented. I have respect for the player and the position he has put himself in, yet I'm not sure he will take kindly to a reserve role after the season he just had. I don't think Burke would ever be a malcontent, but I also don't think he'll sit quietly if he starts losing minutes to Mudiay.
Mudiay, standing at 6-foot-5 compared to the 6-foot-1 Burke (and that may be generous), will prove his worth if he can continue to be consistent threat to break down the defense off the dribble. Shooting and defense will be the two main areas fans will look to see if he's improved over the offseason.
If not, fans will be clamoring for Burke's patented step-back jumper, which is just one tool is an overall impressive offensive arsenal. I think a lot of people would like to see Burke as a starting point guard for the Knicks, but Fiz may opt for the potential and physical stature of Mudiay.
No. 1 Enes Kanter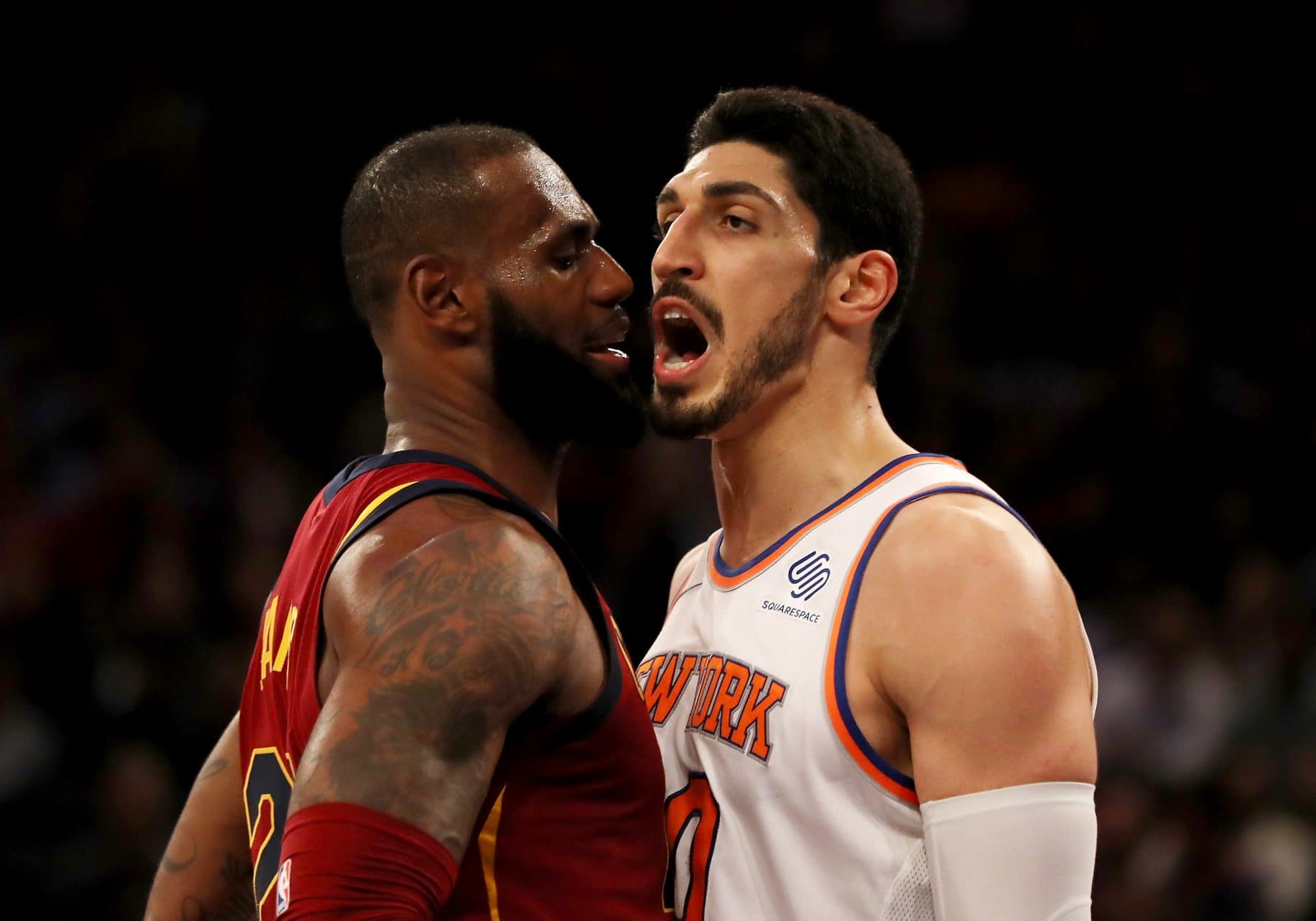 The gregarious one, Enes Kanter has just about given New York all they can handle with his personality. I believe most people feel Kanter is a fan favorite, even if every now and then the social media antics are a bit much. Regardless, Kanter is a prime candidate to have some sneak-disses in his postgame comments or via twitter/IG aimed towards Fizdale.
Early on Kanter raved about Fiz's straightforward nature. He even told DJ Sixsmith of CBS New York that Fiz tells you, "what you need to hear". This prompted the seven-year veteran to start working on improving his three-point shot. Kanter will do his best to take notes from Marc Gasol circa 2016-2017, when the Spaniard took a total of 268 three-point shots, making them at a 38 percent clip.
Fans will remember that previous coach, Jeff Hornacek kept Kanter off the floor during crunch time minutes due to his lack of defense and inability to stretch the floor. Subsequently, Kanter made comments during last season that he was not happy about being on the bench during crunch time or losing minutes to players like Isaiah Hicks when it was clear that the Knicks were tanking.
Enter Mitchell Robinson. The hype surrounding this young man is at times overwhelming. But he is impressive. A long and lean rim-protector, Robinson has the abilities to close out to shooters on the perimeter and all but destroy anyone who feels they can drive the lane against him.
With Kristaps Porzingis projected to miss most of this season, the Knicks may opt to speed up Robinson's learning curve and throw him into the starting lineup. This would all but leave Kanter out in the cold, and along with teammate Lee looking for a new squad come trade deadline.
In the end, it's quite possible that none of these players figure into the long-term plans for the Knicks. And despite Fizdale coming through on some of his early promises, he just can't make everyone happy. It's not possible.
These players work too hard and have too much confidence in themselves to not have a featured role on their teams. Managing the egos of today's player is an immensely difficult task. Add on a potential 50-loss season, and you might have a Fizdale mutiny during his first season in charge.