9/13/09: Mark Sanchez
18-31, 272 yards, 1 TD, 1 INT, 84.3 rating (W 24-7 @ Houston)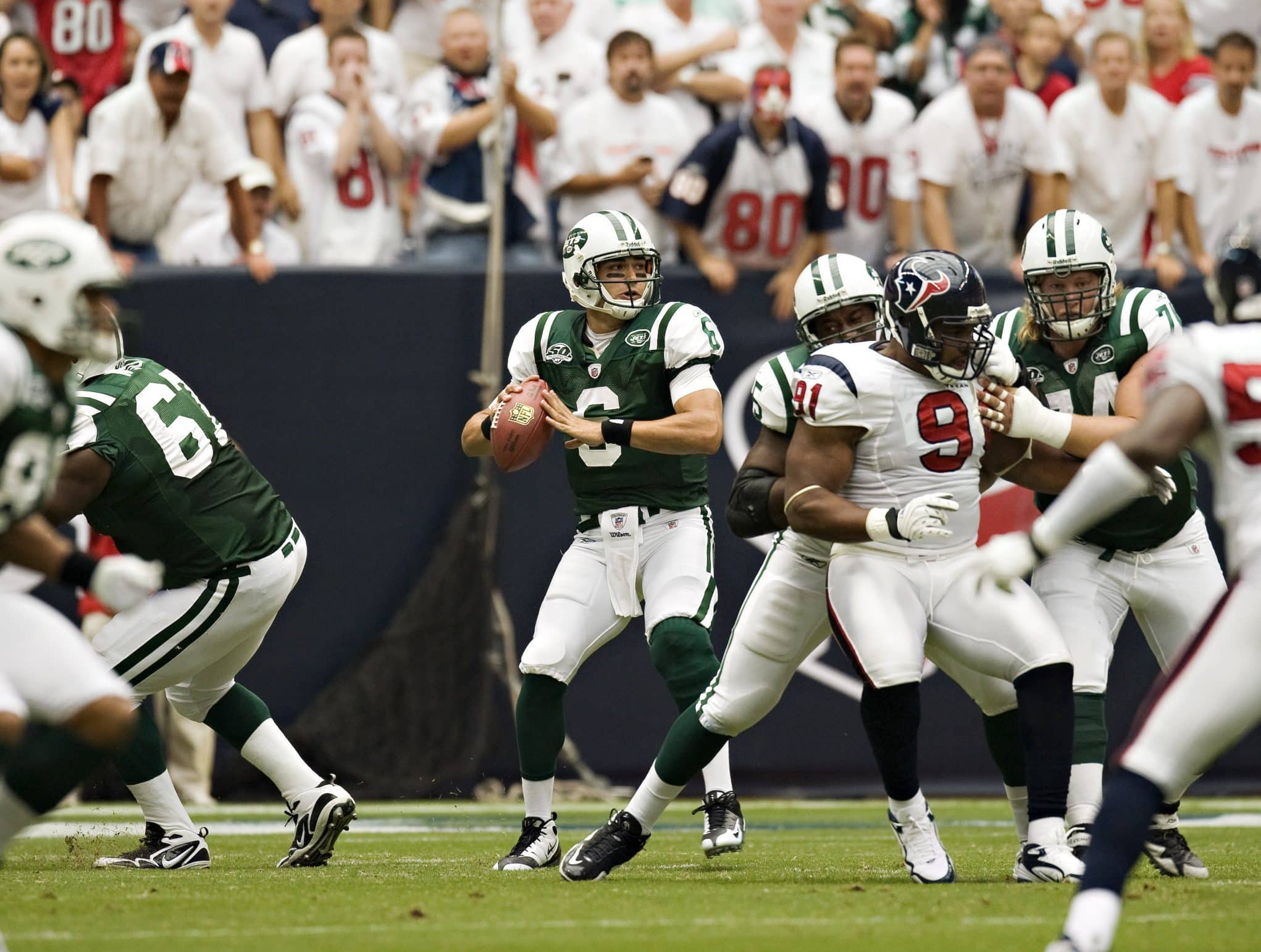 In the year three BBF (Before Butt Fumble), hope reigned among the legions of green. The Rex Ryan era was off and running, the charge led by a USC product named Sanchez, who guided the Jets to an opening weekend victory.
Sanchez would, in fact, go on to win his first three starts, throwing a touchdown pass in each. The first of those scoring throws was a 30-yard hookup with Stuckey, creating a multi-possession Jets lead that would never be relinquished.
9/8/13: Geno Smith
24-38, 256 yards, 1 TD, 1 INT, 80.6 rating, 6 rushes, 47 yards (W 18-17 vs. Tampa Bay)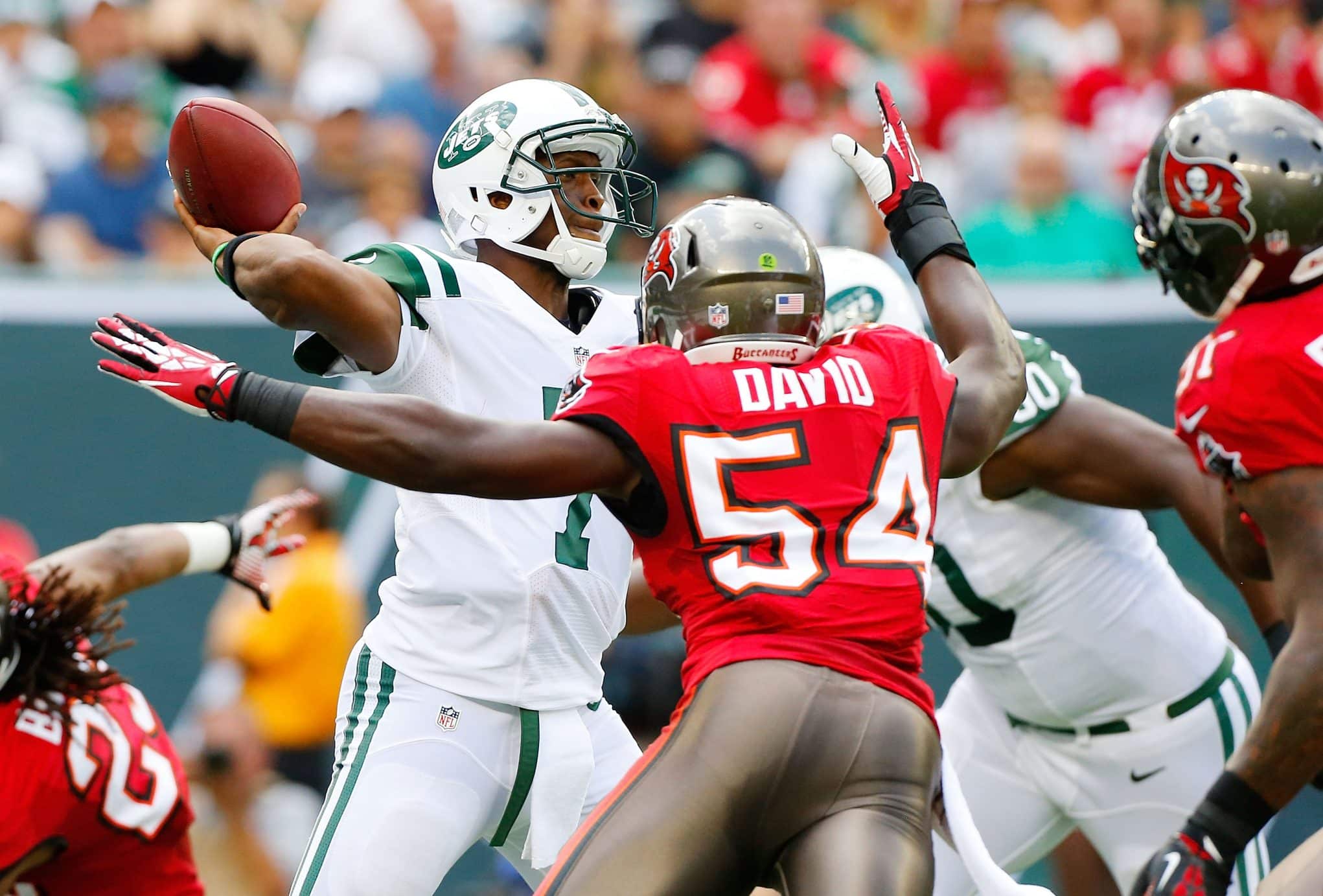 The Jets-Buccaneers matchup to open up the 2013 season has to be one of the bizarre NFL games in recent memory. There was a safety, a rookie quarterback that was never slated to start Week 1, 19 penalties, four turnovers, and a ridiculous penalty that changed the game's climax.
It was never the summer intention for the rookie Smith to start the Jets' 2013 opener, pressed into service because Sanchez was injured when he was left in a preseason game against the New York Giants. Smith did well enough in his time on the field, despite five sacks, tallying his first career touchdown pass to Kellen Winslow in the final minute of the first half.
Despite Tampa Bay going ahead late, a 37-yard field goal by Rian Lindell making it 17-15, Smith got the Jets started on the final drive with a 25-yard strike to Winslow before he drew a 15-yard personal foul penalty, hit by Lavonte David out of bounds with two seconds to go. That was just enough to get into Nick Folk's field goal range to give the Jets the win.
Follow Geoff Magliocchetti on TWITTER