Sam Darnold will make his first New York Jets start on Monday. How have other touted Jets newcomers fared in their debuts?
Sam Darnold is set to be the latest potential quarterback savior for the New York, ready to start Monday's regular-season opener at Detroit (7:10 p.m. ET, ESPN).
Below, we take a look down the green memory lane to see how other prominent Jets throwers worked out in their starting debuts.
9/25/65: Joe Namath
19-40, 287 yards, 2 TD's, 2 INT's, 67.4 rating (L 33-21 @ Buffalo)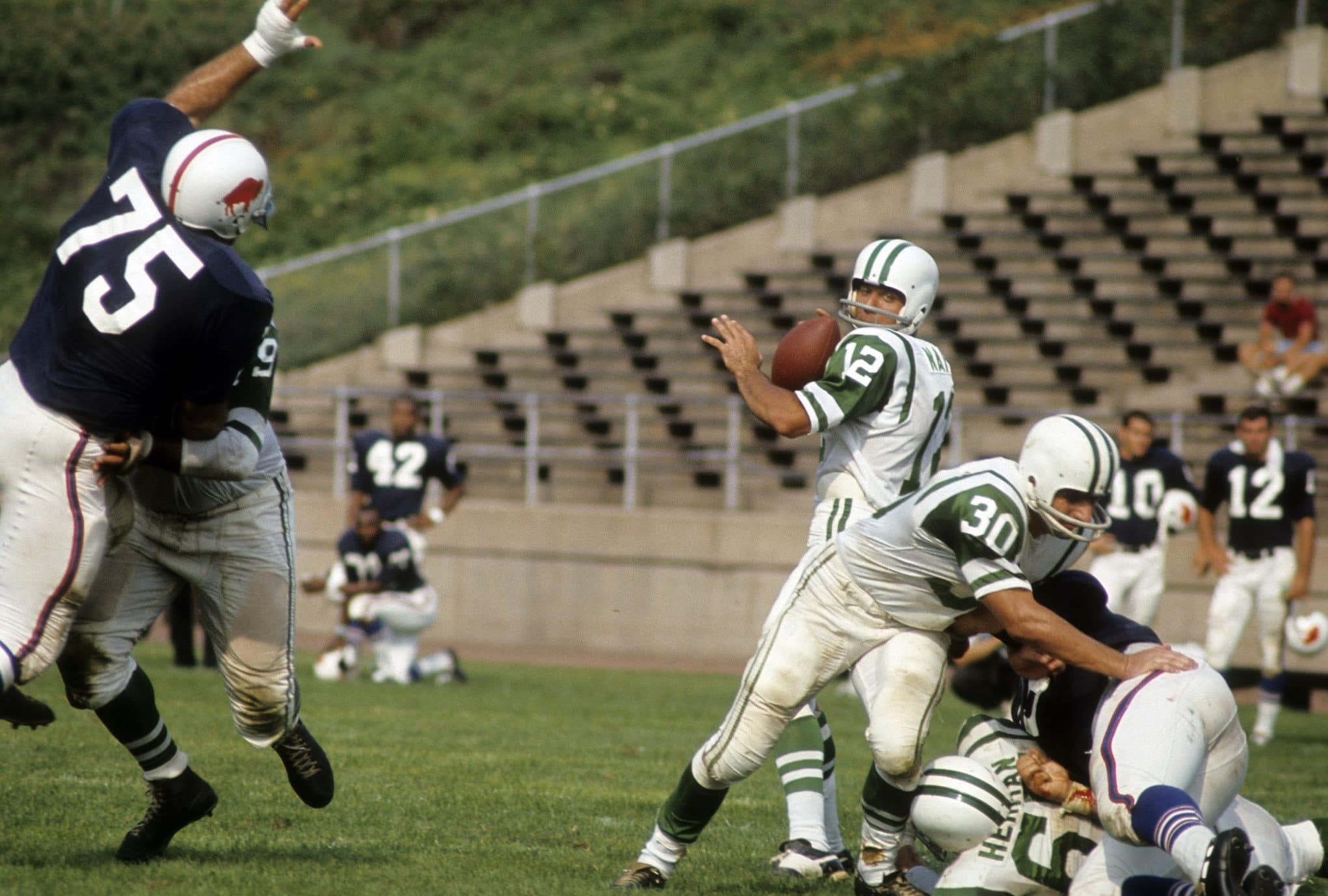 Despite emerging victorious in the Namath sweepstakes against the NFL's St. Louis Cardinals, the AFL Jets nonetheless sat him behind second-year thrower Mike Taliaferro to open the 1965 campaign.
Namath had entered the previous week's game against Kansas City, hooking up with Don Maynard for his first career touchdown, but earned the start when the 0-2 Jets visited Buffalo. Namath led the Jets to one of their best offensive efforts of the season, earning a season-high 27 first downs, but was done in by a strong Buffalo offensive effort, overseen by veterans Jack Kemp and Daryle Lamonica.
In his rookie year, Namath earned nine starts, en route to 2,220 yards and 18 touchdowns, the efforts winning him rookie of the year honors. He earned full-time starting duties by the next season.
10/31/76: Richard Todd
6-20, 87 yards, 1 TD, 2 INT's, 22.3 rating (W 19-14 @ Buffalo)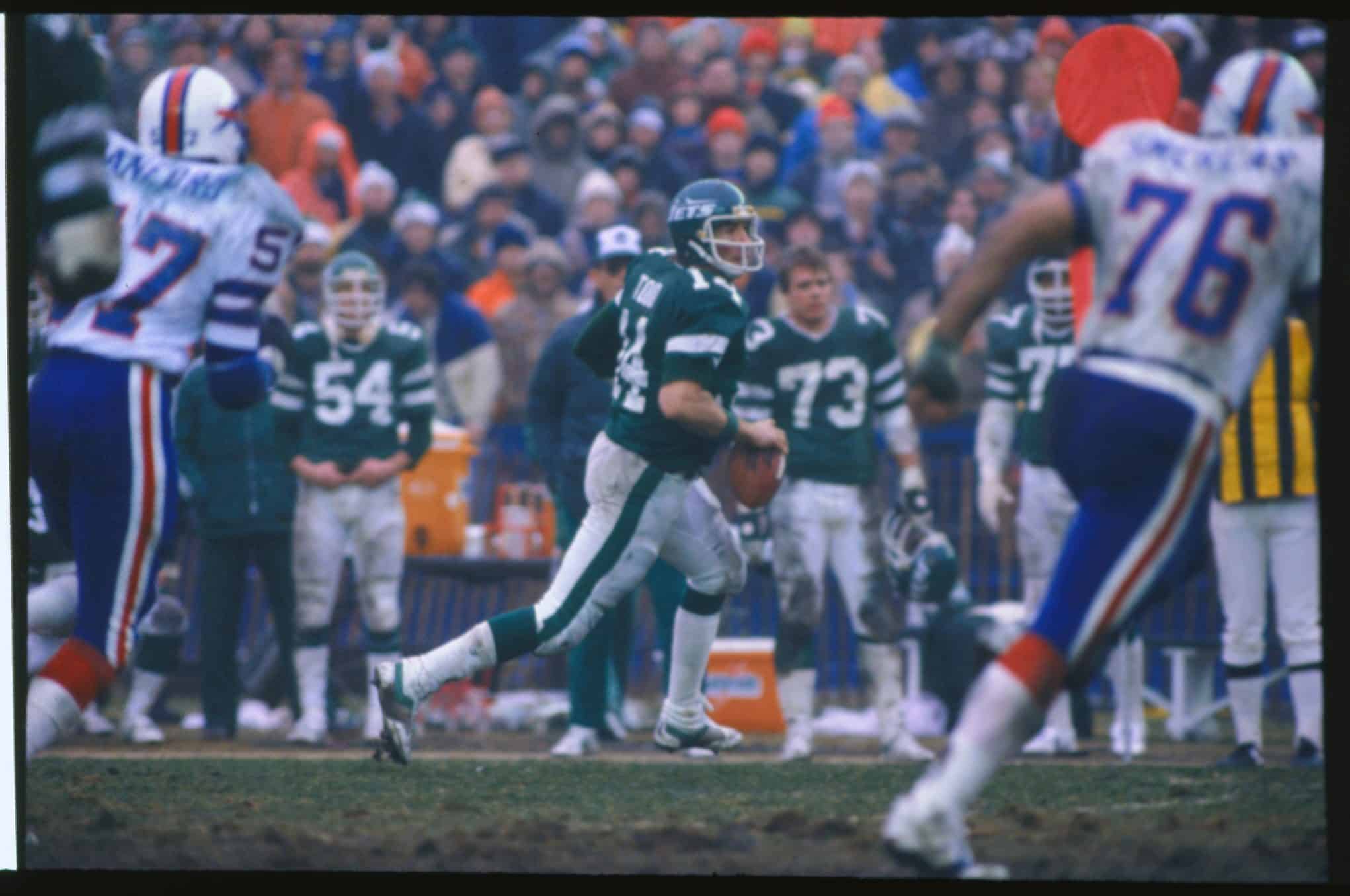 Much like Namath, Todd was an Alabama alum, the last one selected in the first round to this day, who made his first start in a visit to Buffalo.
With Namath struggling in the final season of his Jets career and the team sitting at 1-6, Todd, who shared duties with Namath over the first seven games, got to go in first when the Jets took on the equally woeful Bills. Todd struggled in his first game of increased duties, though he did find David Knight for his first career NFL touchdown pass, a 20-yard hookup commencing a run of 16 unanswered Jets points. Though Todd's interceptions accounted for half of the Jets' turnovers on the afternoon, his defense spotted him five more turnovers to get them a rare win.
Todd started all but one of the remaining six games, with Namath getting the season finale start, a 42-3 home loss against Cincinnati before Todd took over full time.