9/16/07: Kellen Clemens
19-37, 260 yards, 1 TD, 2 INT's, 60.6 rating (L 20-13 @ Baltimore)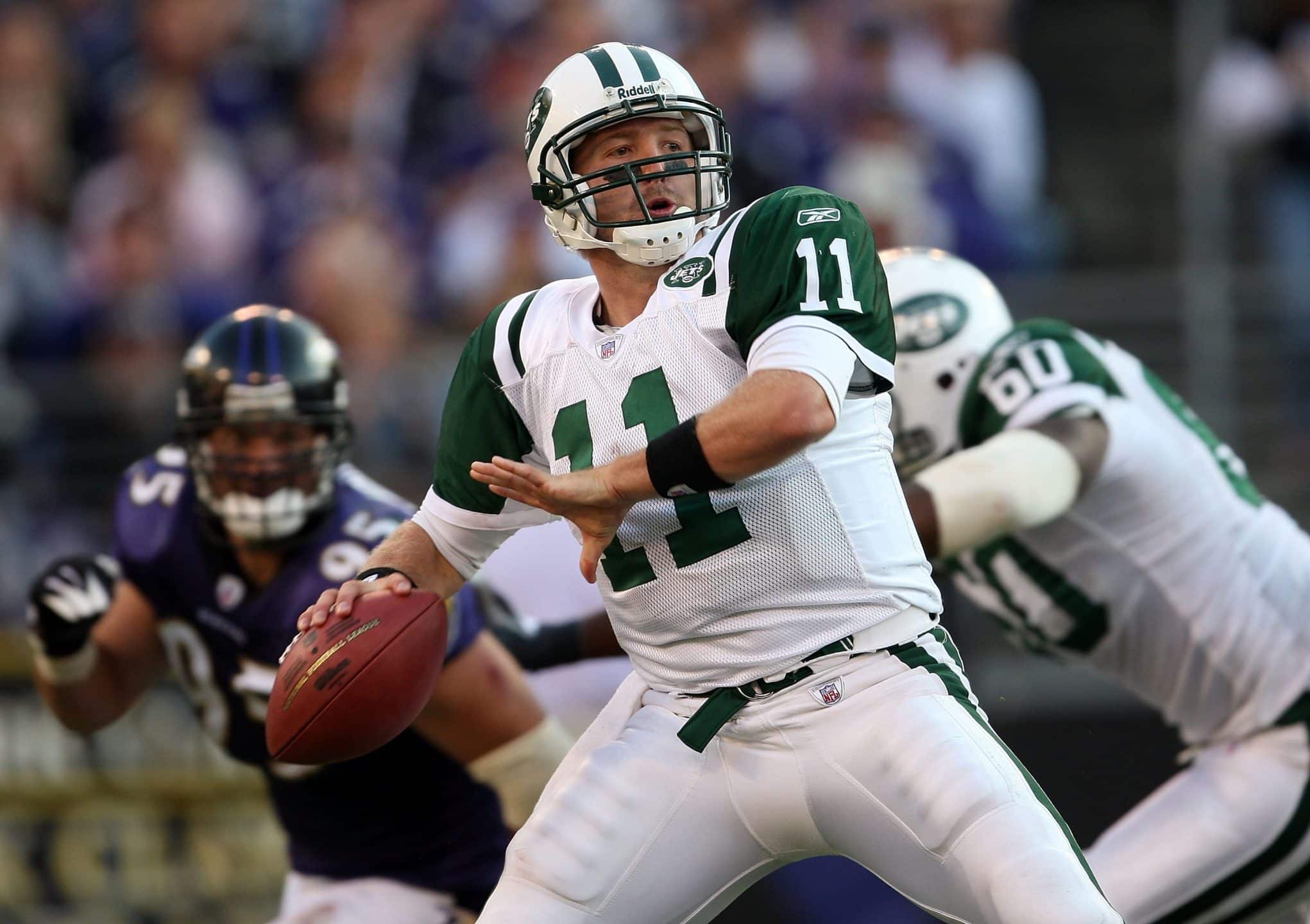 When Pennington went down in the 2007 season opener against New England (the infamous "SpyGate" game), Clemens, 2006's second-round pick, was called to pick up the slack.
His first challenge was going up against a dangerous Ravens defense, one that stifled Clemens and the Jets' offense for three quarters, earning four sacks while building a 20-3 lead. In the fourth quarter, however, Clemens nearly pulled off a miraculous comeback.
In the final frame, he went 9-for-16, for 163 yards, guiding the Jets to 10 points, six of which came on a three-yard touchdown pass to Chris Baker that cut the deficit to 20-13. After the defense forced a three-and-out, Clemens took the Jets all the way to the Ravens' red zone but, was stopped just seven yards from a potential tie.
He was done in twice by two crucial Justin McCareins drops, one of which landed into the hands of Ravens linebacker Ray Lewis to seal the deal.
9/7/08: Brett Favre
15-22, 194 yards, 2 TD's, 125.9 rating (W 20-14 @ Miami)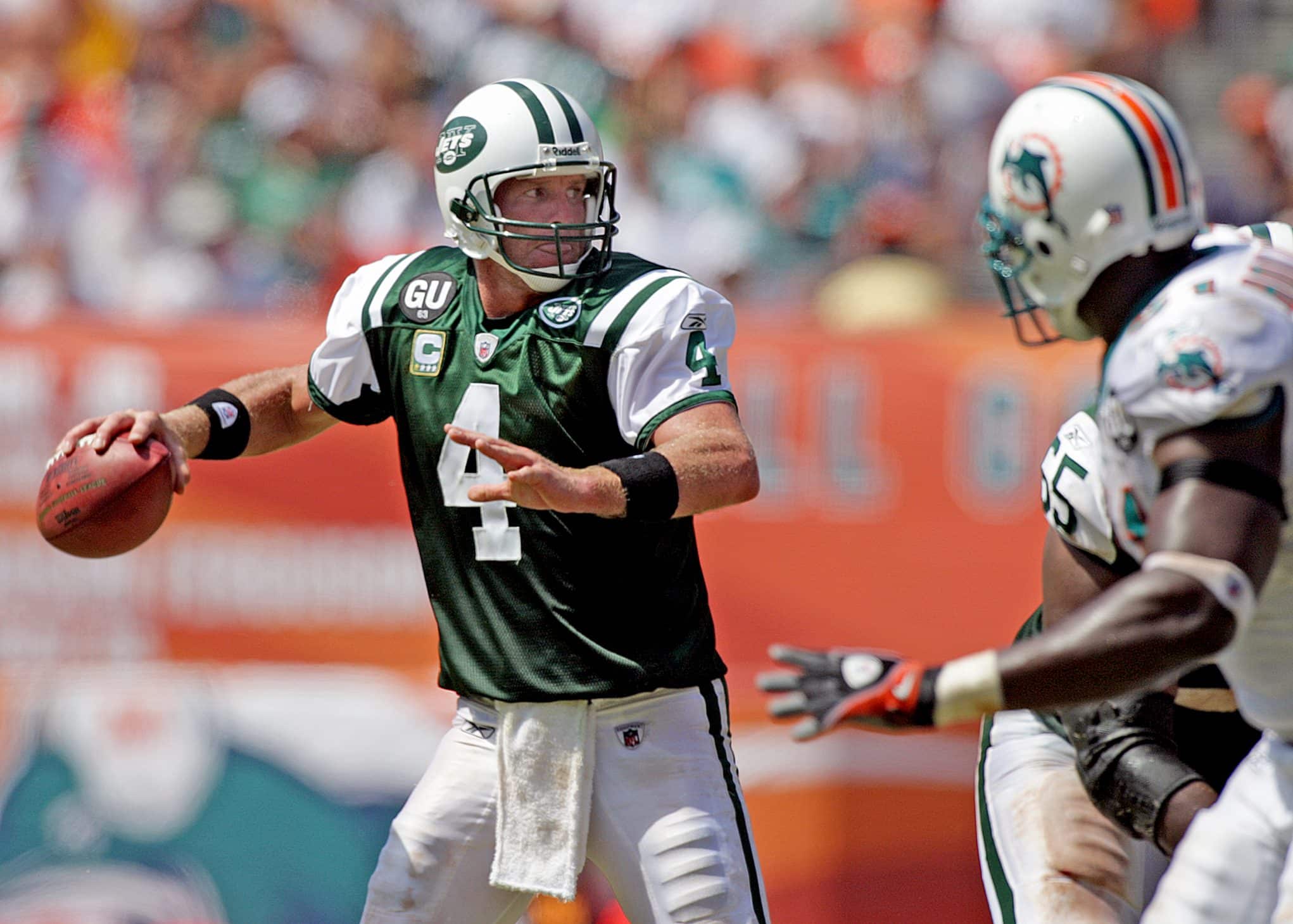 With Favre's "will he or won't he" retirement drama costing him training camp opportunities in both Green Bay and New York, the Jets were conservative with the infamous gunslinger in his first game.
Nonetheless, Favre proved effective in the season-opening win, beginning his brief Jets tenure with a 56-yard score to Jerricho Cotchery to put New York up early. Favre would later find Chansi Stuckey for a 22-yard six-pointer.
The Jets defense granted a rude reunion with another man on this list, Pennington, who was sacked four times as the Dolphins starter after his Favre-induced ousting. Alas for the Jets, Pennington had the last laugh, leading the Dolphins to the 2008 AFC East division title, topping the victorious campaign off with a win over Favre and the Jets at Giants Stadium 16 weeks later.