9/20/98: Vinny Testaverde
12-21, 203 yards, 4 TD's, 1 INT 109.7 rating (W 44-6 vs. Indianapolis)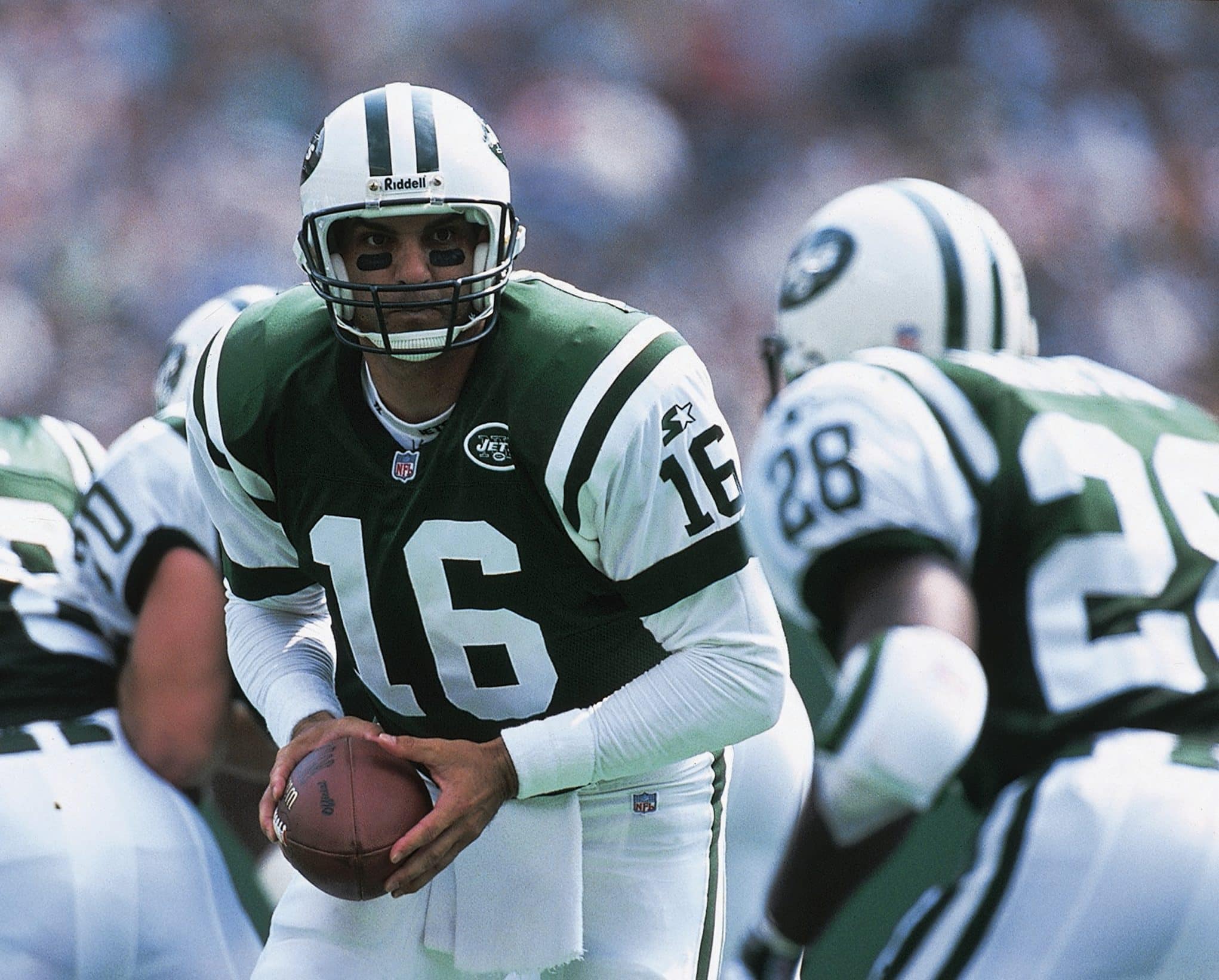 The human Sporcle answer, Testaverde perhaps never truly found an NFL home in a career that spanned over two decades, but it's safe to say the Brooklyn native posted his finest moments in green.
Among those moment was first Jets starts, granted the reigns for a divisional game against the Colts when Glenn Foley went down with an injury. Going head-to-head with some little-known rookie named Peyton Manning, Testaverde guided the Jets to an early lead and coasted to a blowout win. Despite the big lead cutting down on his workload, Testaverde was diverse with his passes, finding four separate receivers for multiple receptions, and his four scoring throws each going to a different recipient.
Sitting at 0-2 at the time, the Jets' 1998 season hit a turning point with that one-sided win. They would end the year 12-2, win their first division title since 1969, and reach the AFC title game.
10/6/02: Chad Pennington
22-29, 237 yards, 2 TD's, 1 INT, 105.1 rating (L 29-25 vs. Kansas City)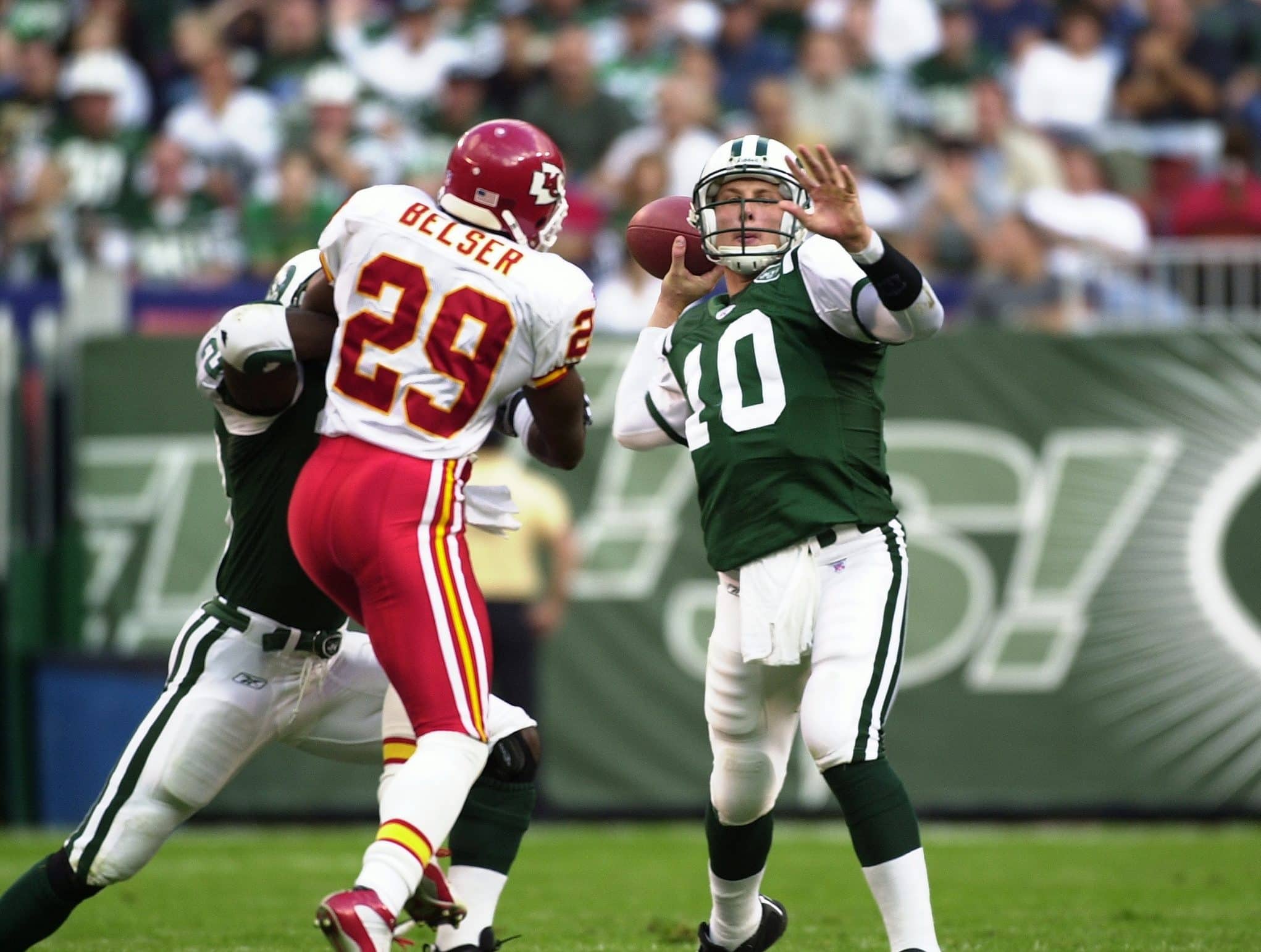 Perhaps part of a retired practice, Pennington was the Jets' first-round pick in the 2000 draft, but sat for two seasons behind Testaverde. With the Jets at 1-3, he was finally granted the start for a visit from the Kansas City Chiefs. Pennington had played the lion's share of the week's previous game, a blowout loss in Jacksonville, prior to this first start.
He kept pace with a veteran Chiefs unit, even leading the Jets to a go-ahead score in the game's final stages, a 14-play, 61-yard drive that ended in John Hall's short go-ahead field goal. Kansas City, however, doomed the Jets to defeat, Priest Holmes, scoring a 19-yard receiving touchdown to send the home crowd to the parking lot in tears.
Pennington might've lost the game, despite his best efforts, but his insertion turned the Jets' season around. After a bye week following the Kansas City defeat, Pennington guided the Jets to an 8-3 record, culminating in a shocking 41-0 AFC wild-card victory over the Indianapolis Colts that postseason.