9/5/93: Boomer Esiason
29-40, 371 yards, 2 TD's, 1 INT, 107.4 rating (L 26-20 vs. Denver)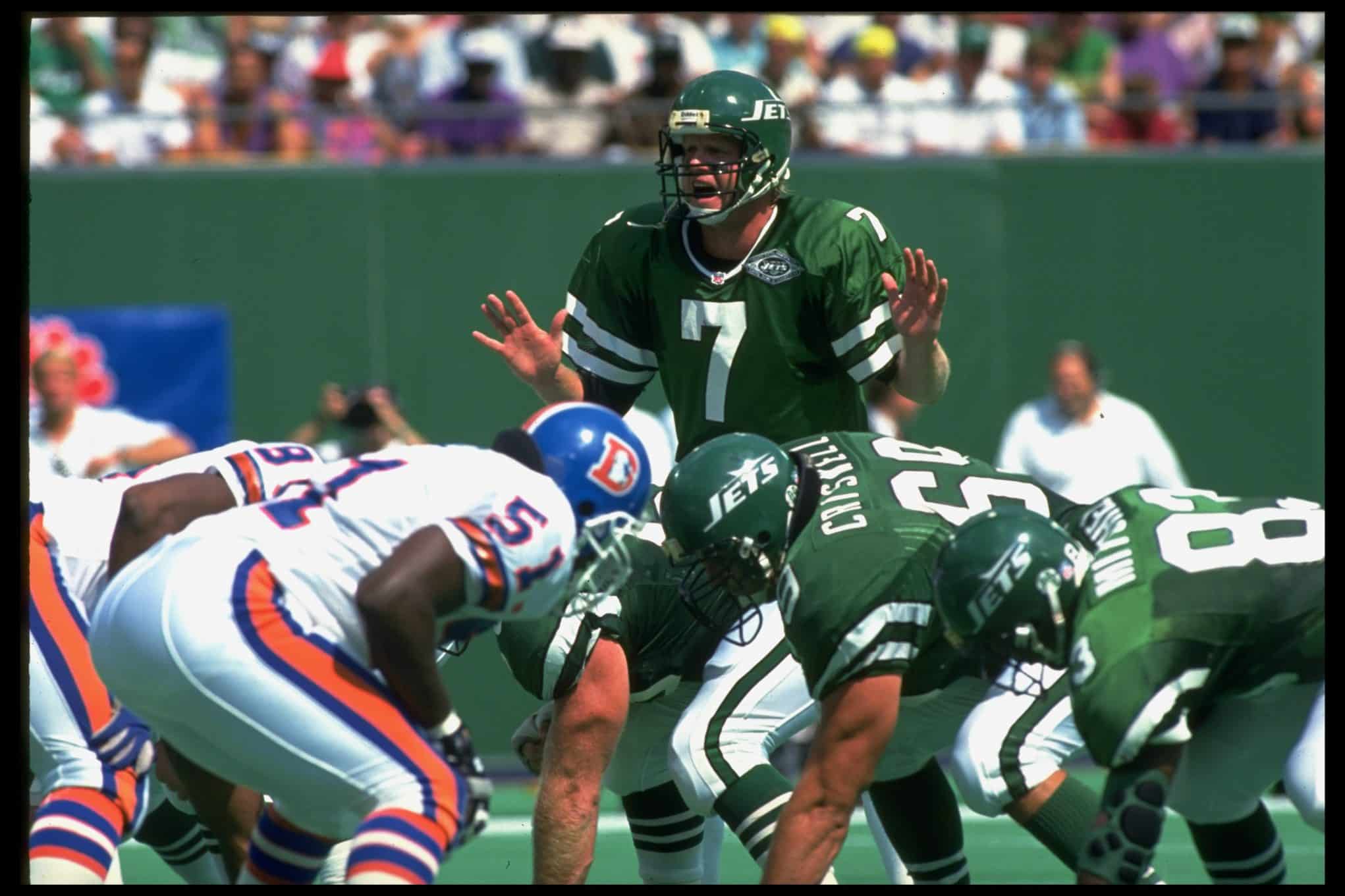 Esiason's edition featured a shift in franchise quarterback strategy for the Jets, who opted to turn to free agency rather than the draft to find their man.
The future WFAN morning star descended upon New York in 1993 and introduced himself to the green faithful by going head-to-head with John Elway at the Meadowlands. Though generally outplaying Elway, the Jets were done in by three turnovers, including an Esiason interception, causing them to fall behind 26-6. A late fourth-quarter rally featuring scoring throws to Jonny Mitchell and Rob Moore falling just short.
Like Nagle, Esiason got off to a hot start in a losing effort, but he managed to keep the momentum going. The season ended with the former Cincinnati Bengal and AFC champion reaching what would be the fourth and final Pro Bowl of his career, but a 1-4 finish kept the Jets out of the playoffs.
9/1/96: Neil O'Donnell
7-13, 50 yards, 1 INT, 30.9 rating (L 31-6 @ Denver)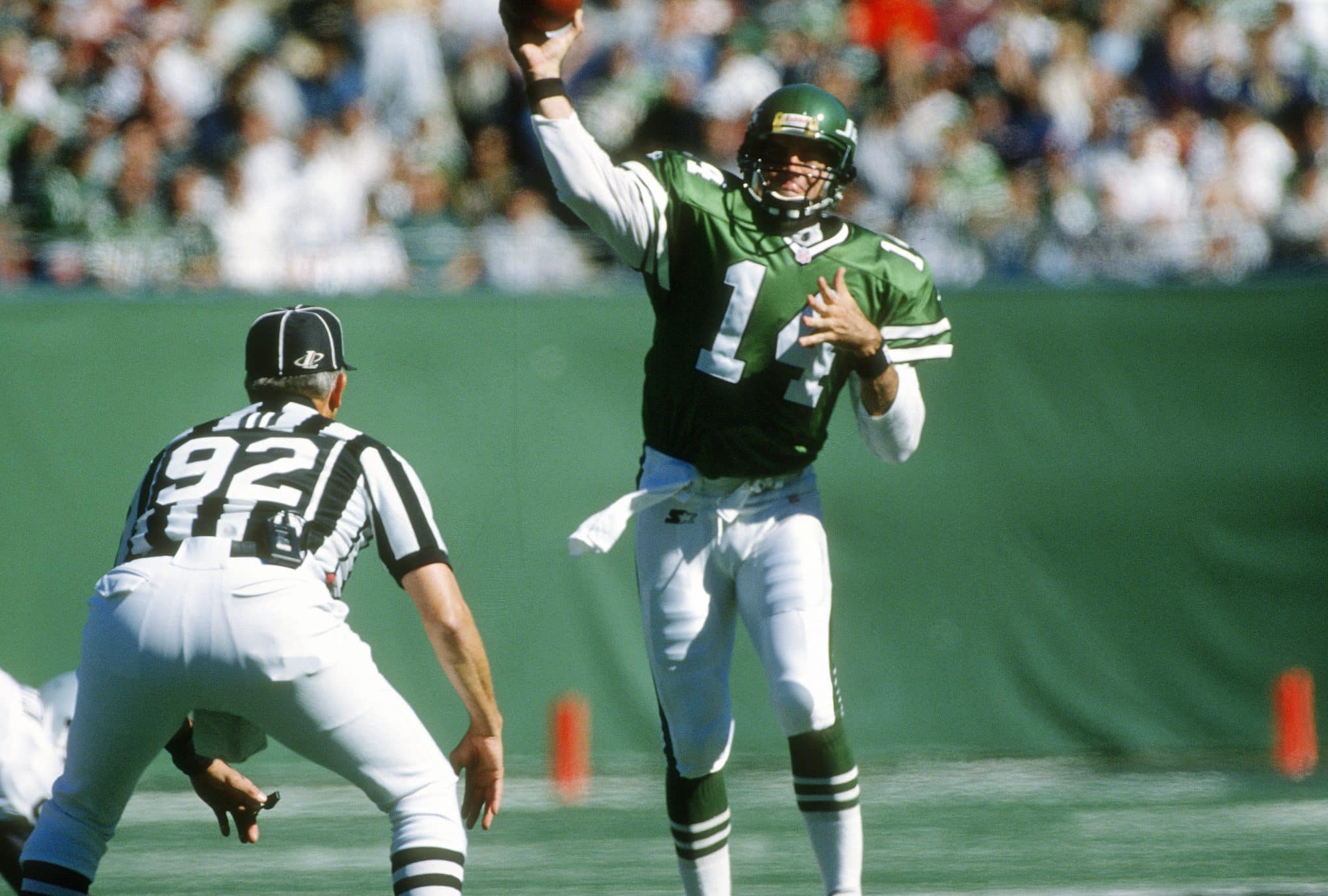 After Esiason departed for Arizona in 1996, the Jets brought in another former AFC champion in O'Donnell. In a sign of things to come, O'Donnell's tumultuous Jets career got off to a Rocky start….literally.
In Denver to face the Broncos, O'Donnell was under pressure all day, sacked eight times as the Jets mustered only 188 yards and 12 first downs in the blowout defeat. Eventually removed from the game, O'Donnell watched the Jets tally their only points of the game via a Frank Reich pass to Webster Slaughter.
The Denver debacle was the first of six 1996 starts for O'Donnell, who missed the remainder of the year with a shoulder injury.