11/18/84: Ken O'Brien
19-36, 226 yards, 1 INT, 60.6 rating (L 31-20 @ Houston)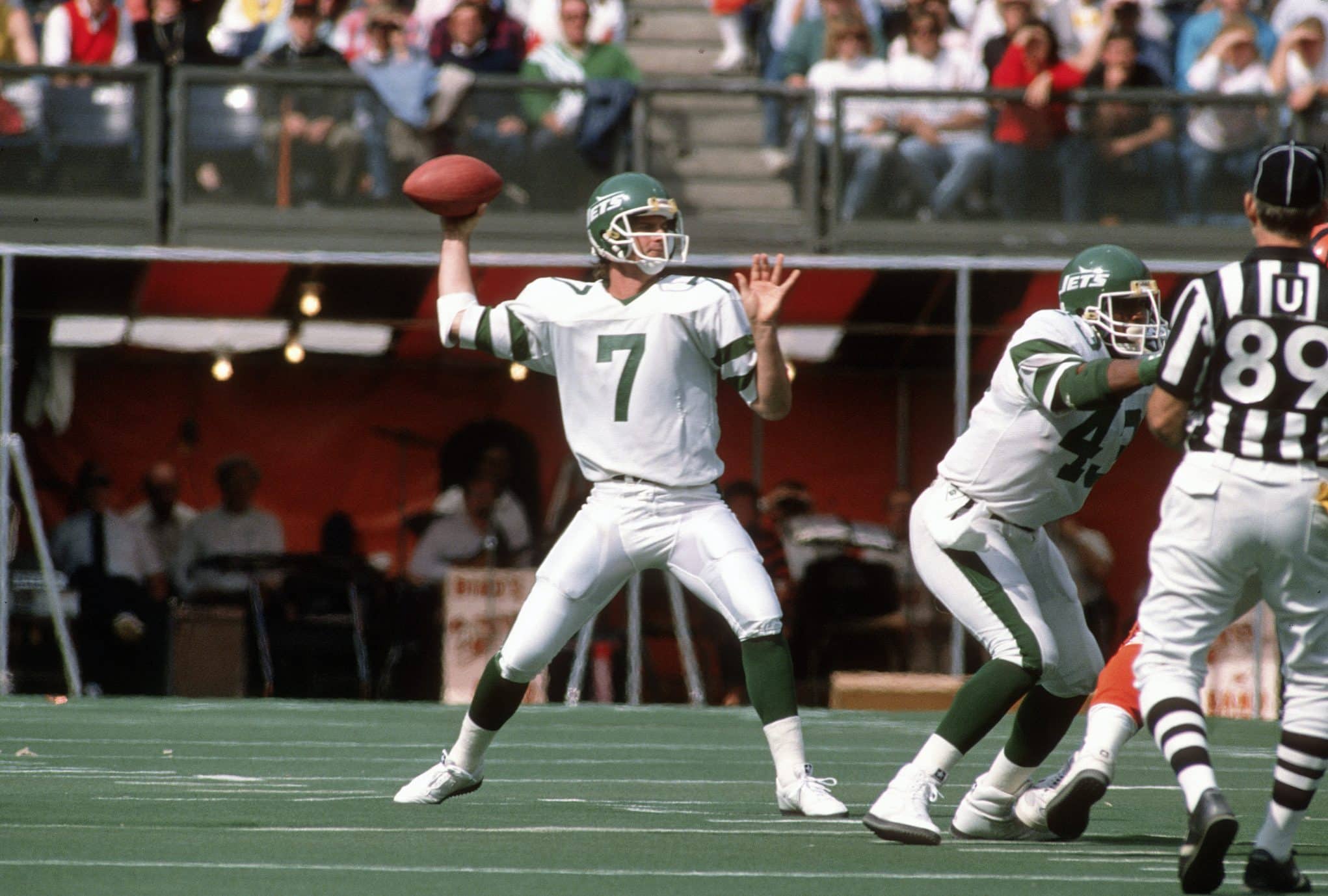 O'Brien's high yardage stat sheet began with pedestrian numbers, taking over for Pat Ryan with the Jets, who began the year 6-2, mired in a three-game losing streak entering a game against the lowly Oilers, who were sitting at 1-10.
He, unfortunately, couldn't get the Jets back into the playoff hunt, his case further damaged by three sacks. The visit to Houston was the first of five starts to close out the year for O'Brien, who went 1-4 in his beginnings. A year later, however, he was the highest rated quarterback in the league.
9/6/92: Browning Nagle
21-37, 366 yards, 2 TD's, 108.6 rating (L 20-17 @ Atlanta)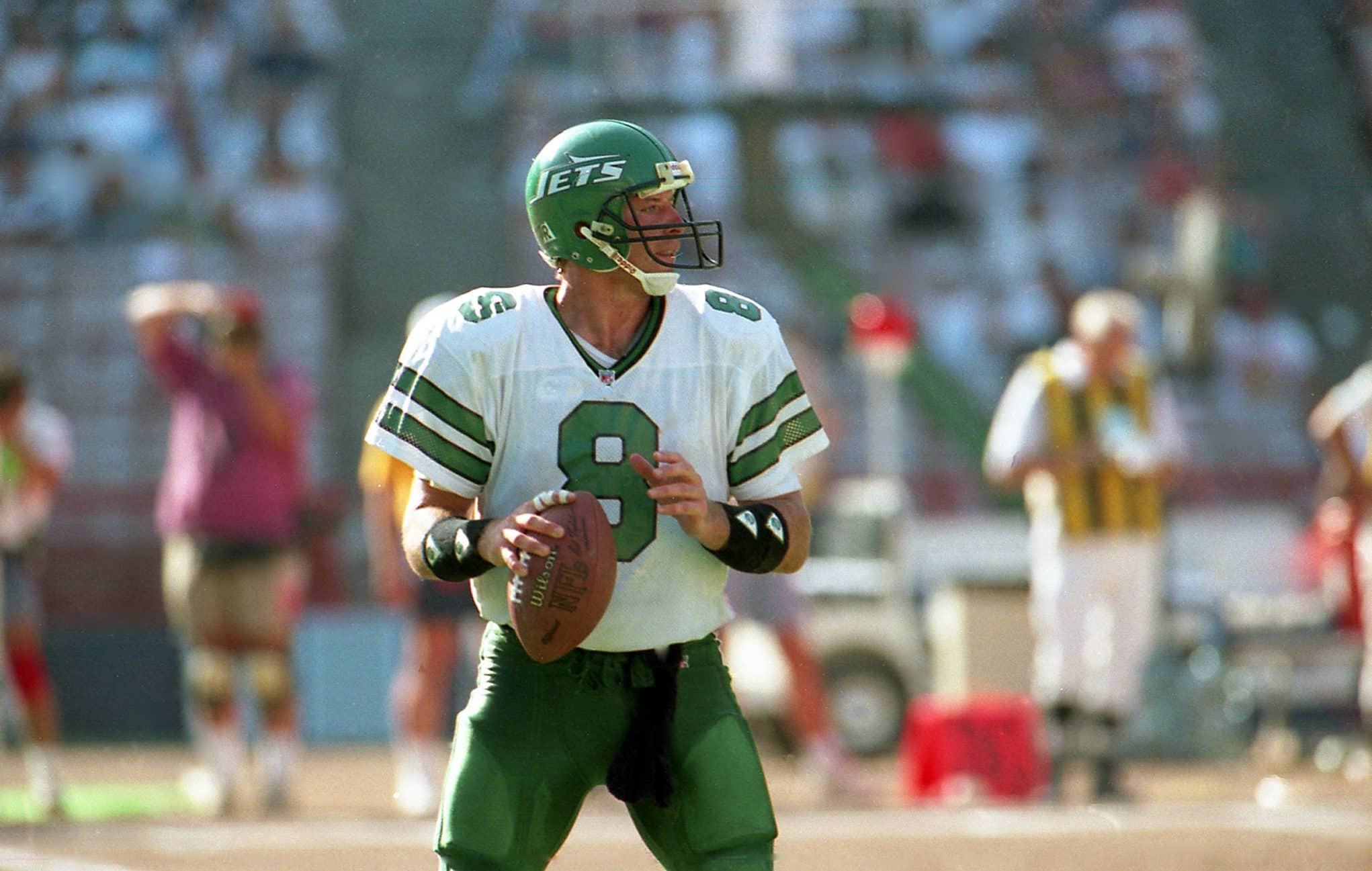 Nagle threw just two passes in his rookie season, but Despite the Jets' loss in his first career start, one that opened the 1992 season, Nagle set the bar high for his career, coming just short of a comeback from 17-0 down.
Unfortunately for the second round pick, however, his debut was as good as things were going to get in his Jets career. He never came close to 300 yards again, the best challenger being a 200-yard output in Los Angeles three weeks later, nor did he reach a passer rating of at least 100.
Thrower of eight touchdown passes in his career, this was one of two games where he reached the end zone multiple times.