The New York Islanders possible alternate jersey lacks some rumored characteristics, but brings them back to their Long Island roots.
T
he
New York Islanders
have added some Long Island flair to their old Brooklyn-themed alternates.
PSA: I interrupt this College Football Saturday with the leaked #Isles third jersey. Anon source says this is the legit design. pic.twitter.com/5LIgrdMK7C

— Jimmer Bellows (@TwoTurtleDuffs) September 2, 2018
There are a couple of notes that jump out right off the bat. Firstly, the rumor going around when Adidas announced the production of a new line of alternates for the 2018-19 season, the Islanders jersey was reportedly primarily orange with blue shoulders.
However, this leaked photo, confirmed by Chris Creamer of SportsLogos.net is "indeed" the Islanders new alternate jersey.
The jersey looks very similar to the ones the Isles wore at Yankee Stadium in 2014 for their Stadium Series game against the New York Rangers. The Islanders continued to wear the jersey sporadically throughout the 2013-14 season before making it their official third jersey for the 2014-15 season.
The third jersey was replaced upon the team's move to Brooklyn in 2015 by an all-black jersey with a modified version of the "NY" logo which lasted until the 2016-17 season.
This new alternate uniform adds a new twist to the Stadium Series jersey, turning the four stripes on the "Y" in "NY" to diagonal lines across the blade of the stick in which the "Y" creates.
Another detail is what appears to be a new wordmark on the helmet that spells out "Isles". When blown up and distorted by Creamer, you can see the wordmark more clearly.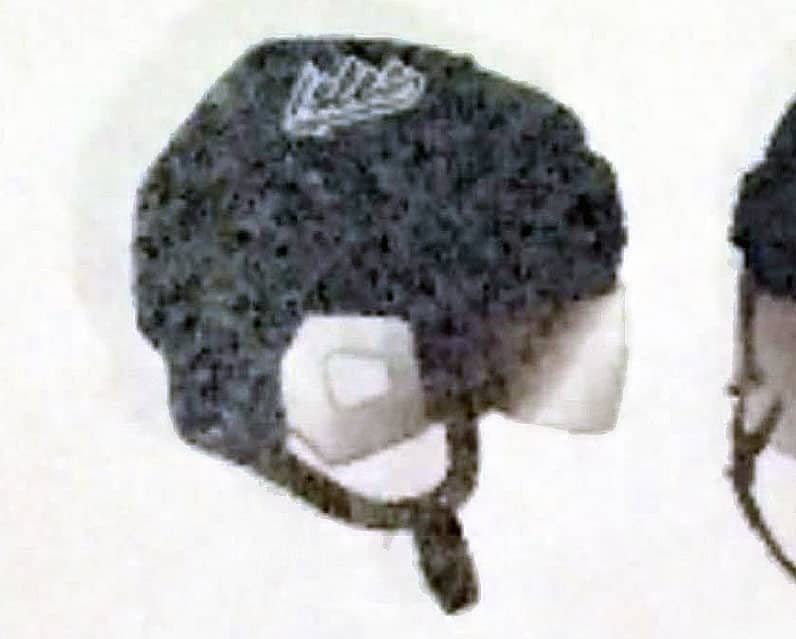 After taking over the manufacturing of all NHL uniforms last season, one of Adidas' quirks is putting something on the inside collar of the jersey that isn't visible when the player is wearing it. It looks like for this jersey, there is a silhouette of Long Island on the inside collar.
The Islanders also appear to be throwing it back to the orange numbers and lettering worn by the team in their earlier years.