Since it was leaked to the public that Adidas would be manufacturing 19 alternate (third) jerseys for the 2018-19 season, we have been speculating what they could possibly look like. Of the 19 teams, it is expected that the New York Islanders and New Jersey Devils are among them but not the New York Rangers – at least not yet.
When we first made our alternate jersey concepts, we had no prior knowledge other than that it won't be black. Now, we've got a little more information.
According to Icethetics, a site 'devoted to the aesthetics of hockey', a confidential source has said that the jersey will be orange with blue shoulders. In addition, the 'NY' crest most recently seen on the Isles' black, 'Brooklyn Pride' alternate sweater will be the main logo.
While that is a lot of information, there are still parts of the jersey up for speculation so here's what I was able to come up with.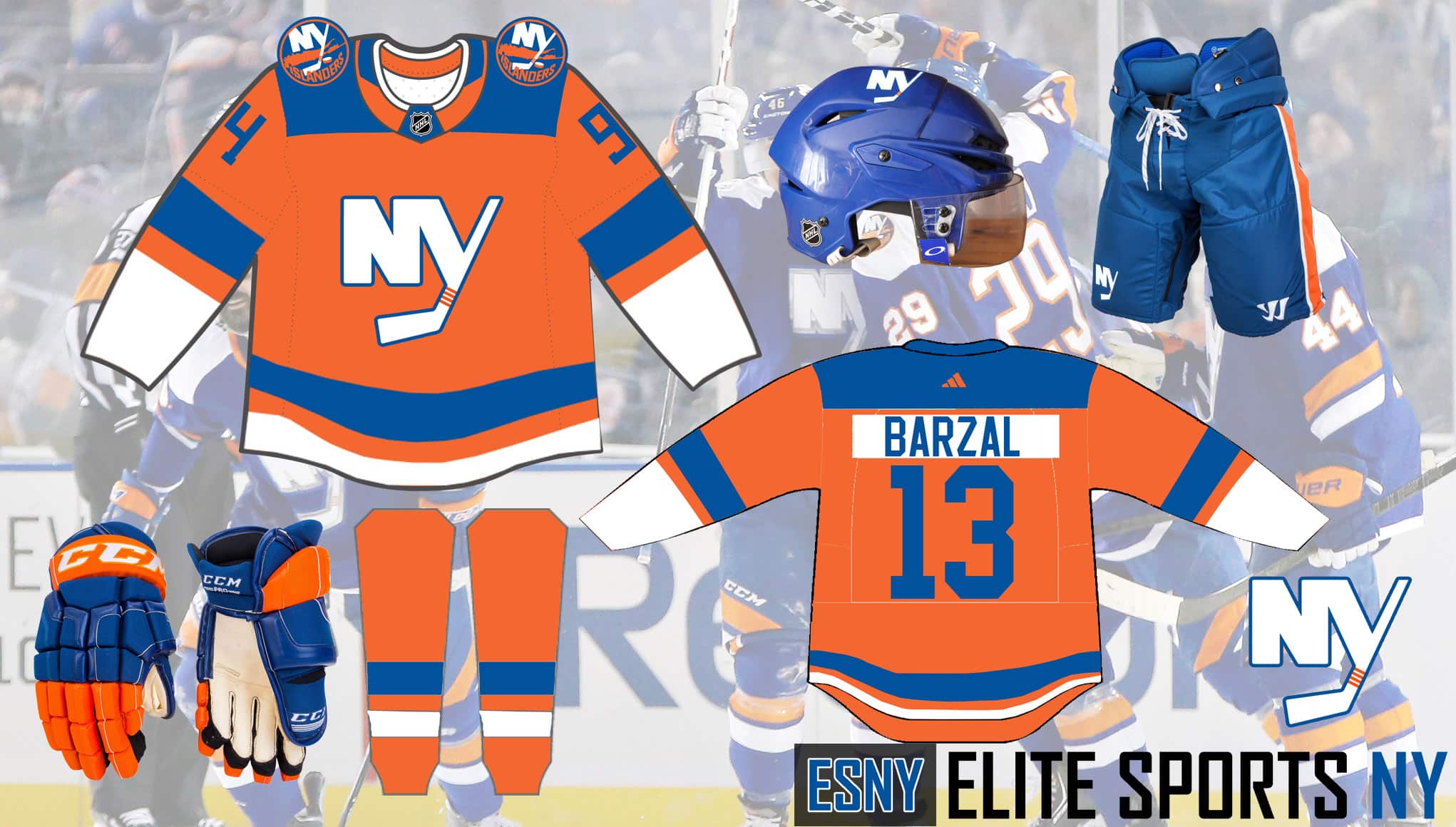 As you can see, I included all the details mentioned in the Icethetics report. For parts of the jersey, I was unsure of, I had to improvise. I kept the stripes on the arm and at the bottom of the jersey the same as the regular home jersey and decided on blue numbers. Being that Islander fans are very traditional, I included the regular logo on the shoulders. Then, I gave a nod to the Stadium Series jerseys, using a white nameplate with blue text and no outline. To make the 'NY' logo pop, I gave it a blue outline.
The equipment is the same as the team always wears except I changed the logos from the regular logo to the 'NY' logo. The socks were modeled after the stripping on the jersey.
In the past, Islander fans haven't been too happy with the team's alternate jersey. Soon enough, we'll see how they feel about this one.