Former New York Giants and Jets including Bart Oates and Wesley Walker hang with Madden gamers ahead of the 2018 NFL season. 
EAST GARDEN CITY, NEW YORK—The action was pretty intense as the players competed to win it all. Any football player will tell you that for a team to be successful, it must run the ball, have a good passing attack, and play good defense. That goes for real football as well as hitting the right buttons on a video game.
But not everyone is a gamer.
"I have to understand the game first," said former Giants center Bart Oates who was at the Microsoft Store at the Roosevelt Field Mall this past Sunday at a tournament and launch party to help promote the new Madden 19 video game.
"I've never been a gamer."
Bart shouldn't feel bad.
I never say no when my kids ask me to play them in a game, but I know what I'm getting into and that's usually being on the receiving end of a butt-kicking. I was always good at games with my old Atari 2600 and the joystick but today, it's a bit more complicated on Xbox with all those buttons. I'll complete a pass, but then on the next play, I hit the wrong button and my running back laterals to the other team when I thought I was making a spin move.
"The game is so realistic," said former Jets cornerback Bobby Jackson. "It's just like watching a live game."
It might be a challenge for some people to hang of Madden like when to press X, B or Y or even when to hit one of those buttons on the top of the controller, but at the end of the day, it's really just about fun and entertainment. On this day, it was also about these former NFL stars hanging with and talking to the kids.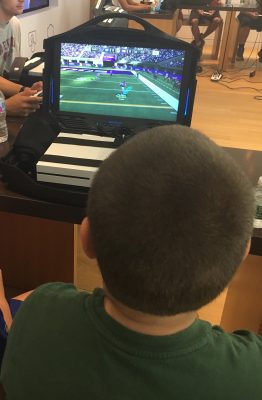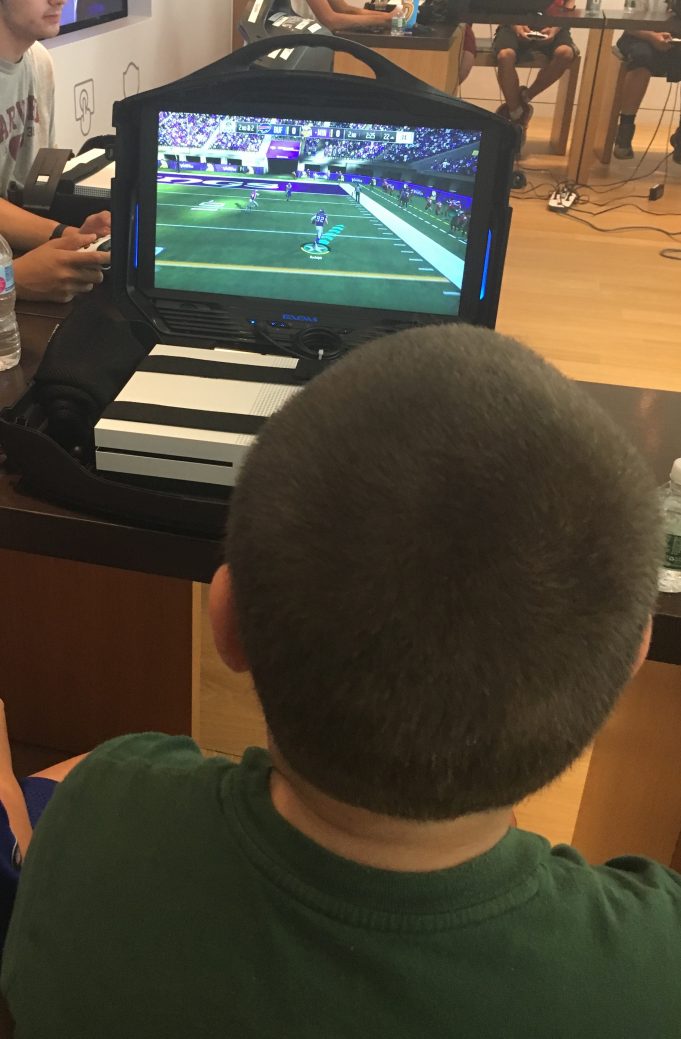 "This is great," said Oates. "It's good to see the excitement, the enthusiasm and the energy. Pretty impressive … we have some guys that have, not just gaming skills, but just understanding the nuances and having a game plan. These guys understand the game of football pretty well."
Former Jets wide receiver Wesley Walker was also on hand to greet fans and check out what the new Madden game looked like. But just like his fellow NFL Alumni, one of the best wide receivers in NFL history is not a gamer.
Well, unless he was playing the same games that I excelled at.
"The only video games that I can remember that I was halfway decent at was Pac Man and Atari," said Walker. "My kids are in their 30s now and they have children and I remember them playing the Madden games. I could never even figure out what buttons to push."
The only thing that matters to me is that Walker knew what buttons to push on the field when he played for the Jets including that wonderful day in 1986 when he scored four touchdowns including the game-winner in overtime when the Jets beat the Dolphins 51-45 in overtime at the Meadowlands.
His accomplishments on the field earned him induction into the Jets Ring of Honor and it was great that he let my son try on his ROH ring. In fact, that was really the big reason why Walker attended. He enjoys interacting with kids and that became a big part of his life after playing.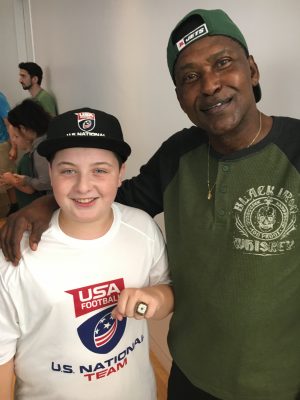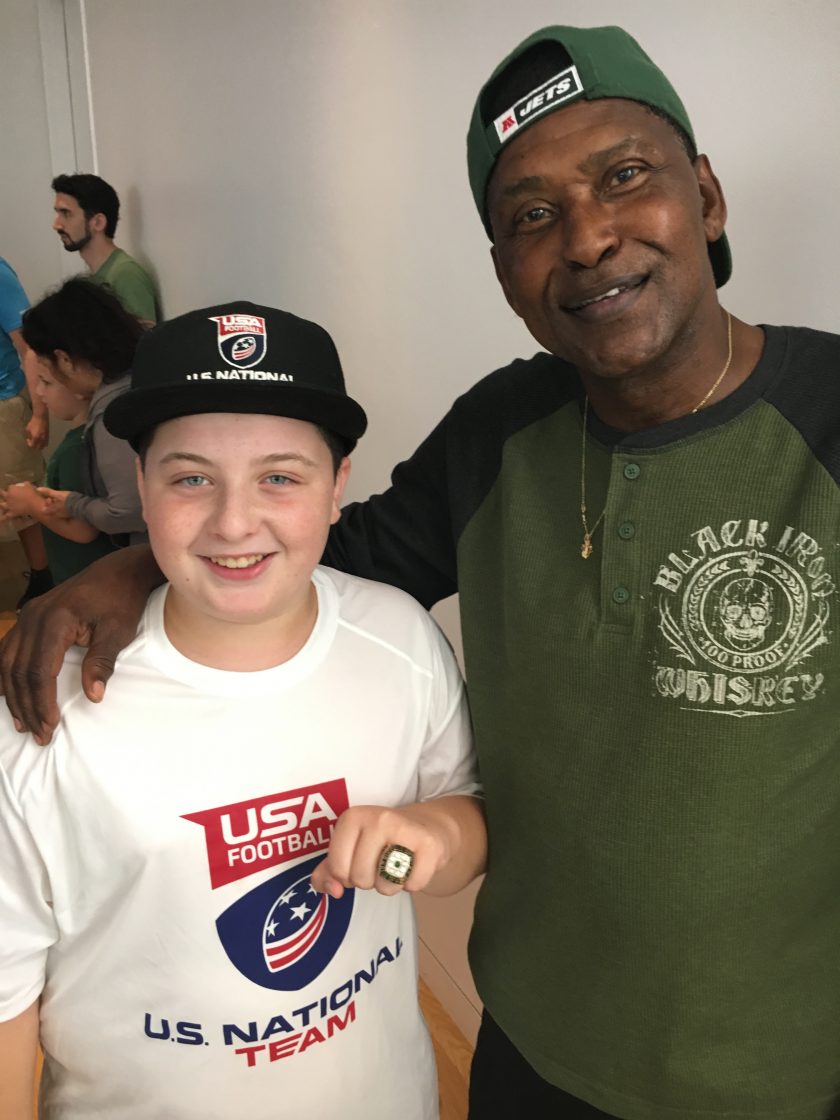 "It's always a pleasure being around the kids and that's most important for me," said Walker. "When I retired from playing, I was always involved in education. I have a Masters degree in education and I taught for a long time. I've always had a soft spot for kids. It's a great thing for Microsoft to be able to put this on for the children and that's what's most important for me."
There were plenty of smiles on the kids' faces as they navigated their way through the new Madden game. The players went through four rounds of games before a champion was crowned and they were all treated to drinks and snacks throughout the tournament.
The event, held in conjunction with NFL Alumni, was a tremendous success.
"We're working with Microsoft to help promote the gaming," said Oates, a Super Bowl Champion with the Giants and now the President of NFL Alumni. "The kids understand that it's a game that teaches a lot of great skills and teaches teamwork. We want to promote that. We want to promote that. It's gaming but we also promote the physicality of it too and have the kids have the right amount of gaming but also the right amount of physical activity and get out and play football too."
Speaking of playing football, the new NFL season kicks off next week as the Giants host the Jaguars on Sunday, Sept. 9 while the Jets visit the Lions on Monday night Sept. 10. It's going to be an interesting season for the locals with the Giants looking at perhaps one final run in the Eli Manning era while the Jets have a rookie franchise quarterback as another piece of their puzzle.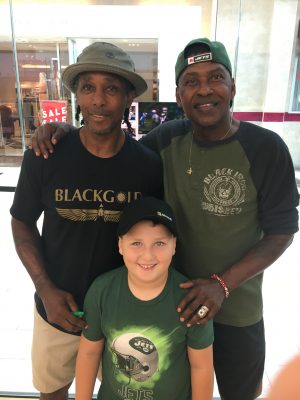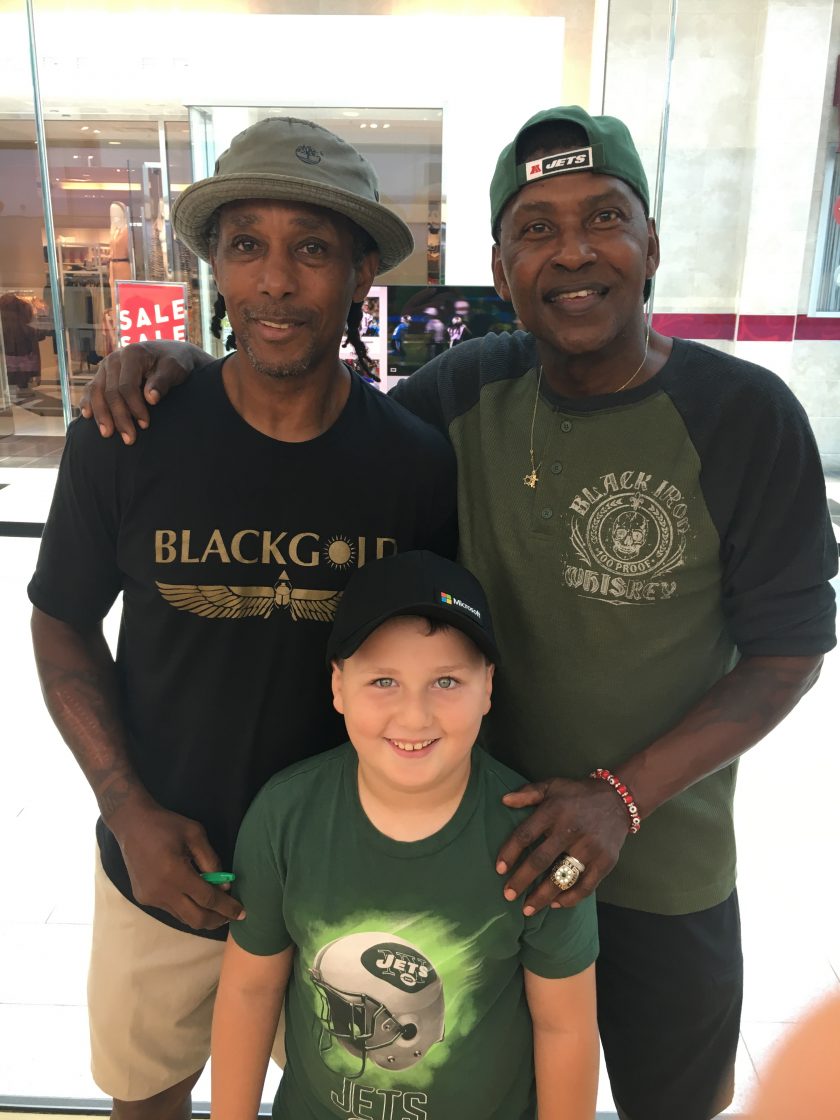 The Jets selected Sam Darnold with the third pick in the draft and that has created a lot of buzz for the team. For the first time in a long time, the fan base is pumped about a franchise quarterback and the construction of a winning team.
"I'm very excited for the season," said Walker. "This is the first time where I've seen a young kid come in who has a grasp of the offense, knows how to run and get out of situations, and get rid of the football. The Jets have some question marks. They have some holes they have to plug in but I think it's going to be a nice season."
Darnold is expected to be named the Jets starting quarterback and he'll have some offensive playmakers and a defense capable of some big things. They're probably not a playoff team at this point, but they should take a step in the right direction.
"Everybody is optimistic at the beginning of the year because everybody is 0-0 and the season is yet to be played out," said Jackson. "We're excited that we have a franchise quarterback for a long time to come."
As for the Giants, they have a new General Manager in Dave Gettelman who in turn hired new head coach Pat Shurmur. Big Blue decided not to go the quarterback route with the second overall pick so they decided to take Penn State running back Saquon Barkley to be a new weapon for Manning.
Can they be a surprise playoff team?
"It's a brand new season so everybody's got the same record," said Oates. "Hope is eternal. I think they made some terrific move. If guys stay healthy and play to their capabilities, they're going to be competitive."
Competitive is exactly what the kids were on Sunday playing Madden and for some of them playing the game helps them understand football a little better if they take their talents onto the gridiron. For the former players that were on hand, it was a chance to share some thoughts on the game with the kids and talk about the upcoming season.
If the Jets and Giants can stay competitive, it will be a fun 2018 NFL campaign.