Pat Shurmur oversaw two Teddy Bridgewater passes in Minnesota. Now, each is seeking redemption headed into the annual MetLife showdown.
Pat Shurmur has seen his past, present, and future collide once before. His then-current employers in Minnesota going up against his former comrades and future rivals in Philadelphia in January's NFC Championship Game. The result was a horrifyingly violent strike, a 38-7 defeat at the hands of the eventual Super Bowl champions.
Another reunion, one against another football figure seeking redemption, awaits him tonight at MetLife Stadium. It's one with far fewer stakes than an NFC title game, but it's a monumental milestone nonetheless for both parties involved.
On Friday, with the New York Giants and New York Jets squaring off in their annual exhibition showdown (7:30 p.m. ET, WCBS), Shurmur, now the Giants head coach, will square off against Teddy Bridgewater, one of his former pupils in purple who now brandishes duds of green.
Shurmur vs. Bridgewater isn't a reunion on the lines of what the Giants will face on Nov. 18, when Jason Pierre-Paul returns to East Rutherford. Shurmur's time as the Vikings' offensive coordinator, coincided with the unfortunate downfall of Bridgewater, whose non-contact practice injury in August 2016 marked the unofficial end of his status as the Vikings' franchise man. Shurmur joined up midway through the ensuing season, following Norv Turner's resignation, working mostly with fellow ex-Eagle Sam Bradford and later Case Keenum, while Bridgewater began a lengthy rehab process.
Shurmur guided both Bradford and Keenum to the best numbers of their respective careers, moving the Vikings from 28th in the league in total offense to 11th, the team's resulting 13 wins being their highest since 1998. Seemingly forgotten in the good times was Bridgewater, stuck working back from the injury as he watched the Vikings win. At the end of their respective Minnesota tenures, Shurmur oversaw a mere two Bridgewater passes, both in garbage time in a December blowout win over Cincinnati.
Yet, Shurmur kept an eye on Bridgewater's development, even as the Vikings began to pull away from the rest of the NFC North, praising the quarterback in October that he wasn't using the injury and impending free agency as an excuse to fade away from the team.
"He's been in every meeting. He's been involved with everything we're doing behind the scenes. He is up to speed with that," Shurmur said in October, according to 1500 ESPN Twin Cities' Matthew Coller. "He was a good decision maker, early in the down as well as late in the down. He is a guy because of his lower body, can extend a play and make a play after things tend to break down a little bit."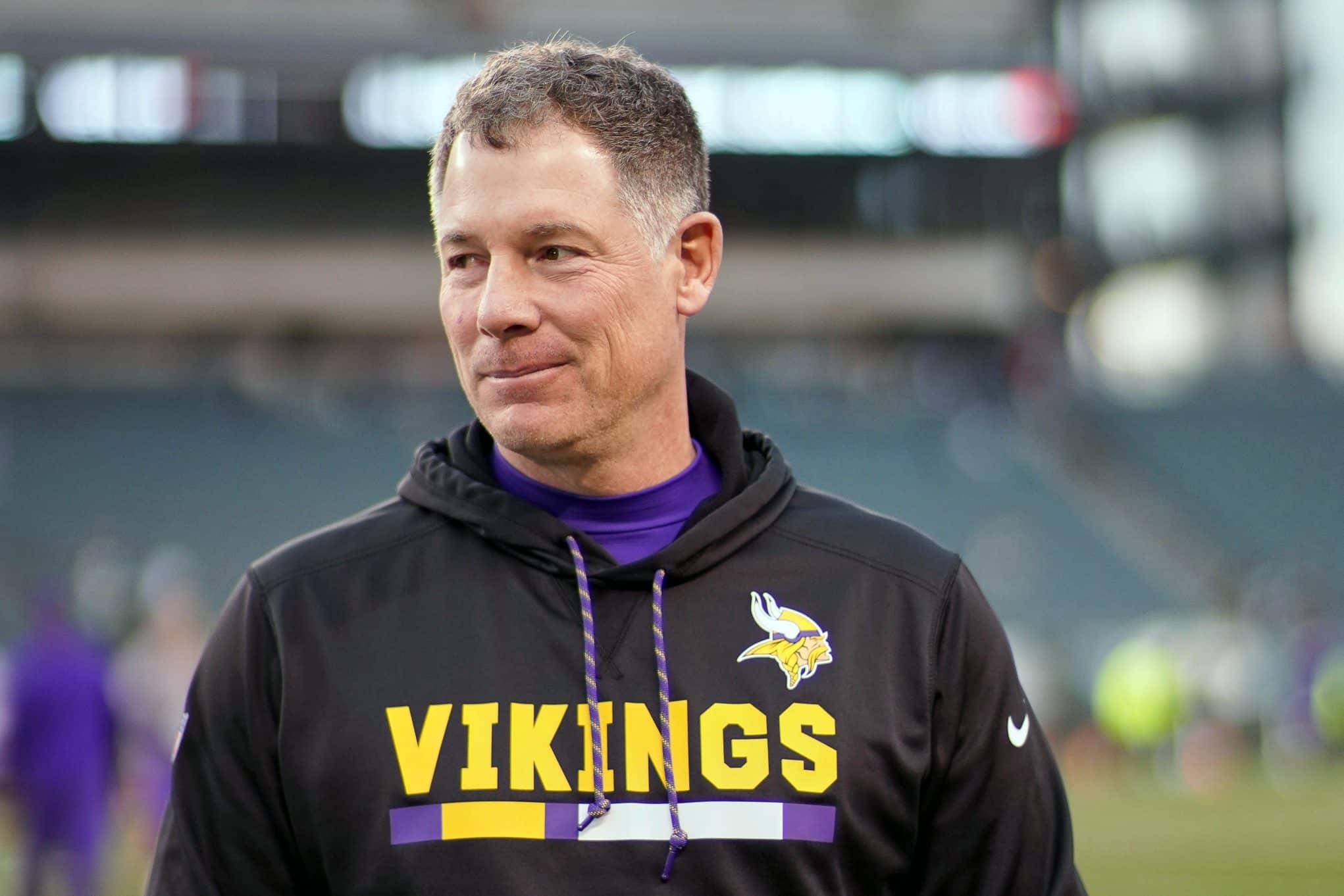 With so much effort into putting the Vikings back on the NFL map, Shurmur admitted his time with Bridgewater was limited, but he knew from that short time about the warrior that lay within.
"I've obviously got a short exposure with Teddy, but also very impressed with his command of things," Shurmur said back in Minnesota. "I felt like watching him that Teddy was a winner."
Both Bridgewater and Shurmur now seek redemption in the area where, if you can make it there, you can make it anywhere.
The situations do differ slightly in the fact that Shurmur has infinitely more security in his position. Barring an 0-16, scandal-ridden disaster, the Giants aren't going to ditch Shurmur anytime soon. Lost in Shurmur's stability is the fact that he's looking for redemption of his own. Nothing more needs to be said about Shurmur's prowess as a coordinator, leading numerous quarterbacks to the best numbers of their careers, but forgotten in the hype of a new era of Giants is football is the fact that Shurmur is trying to avoid the genre of "great coordinators who couldn't cut it as head coaches".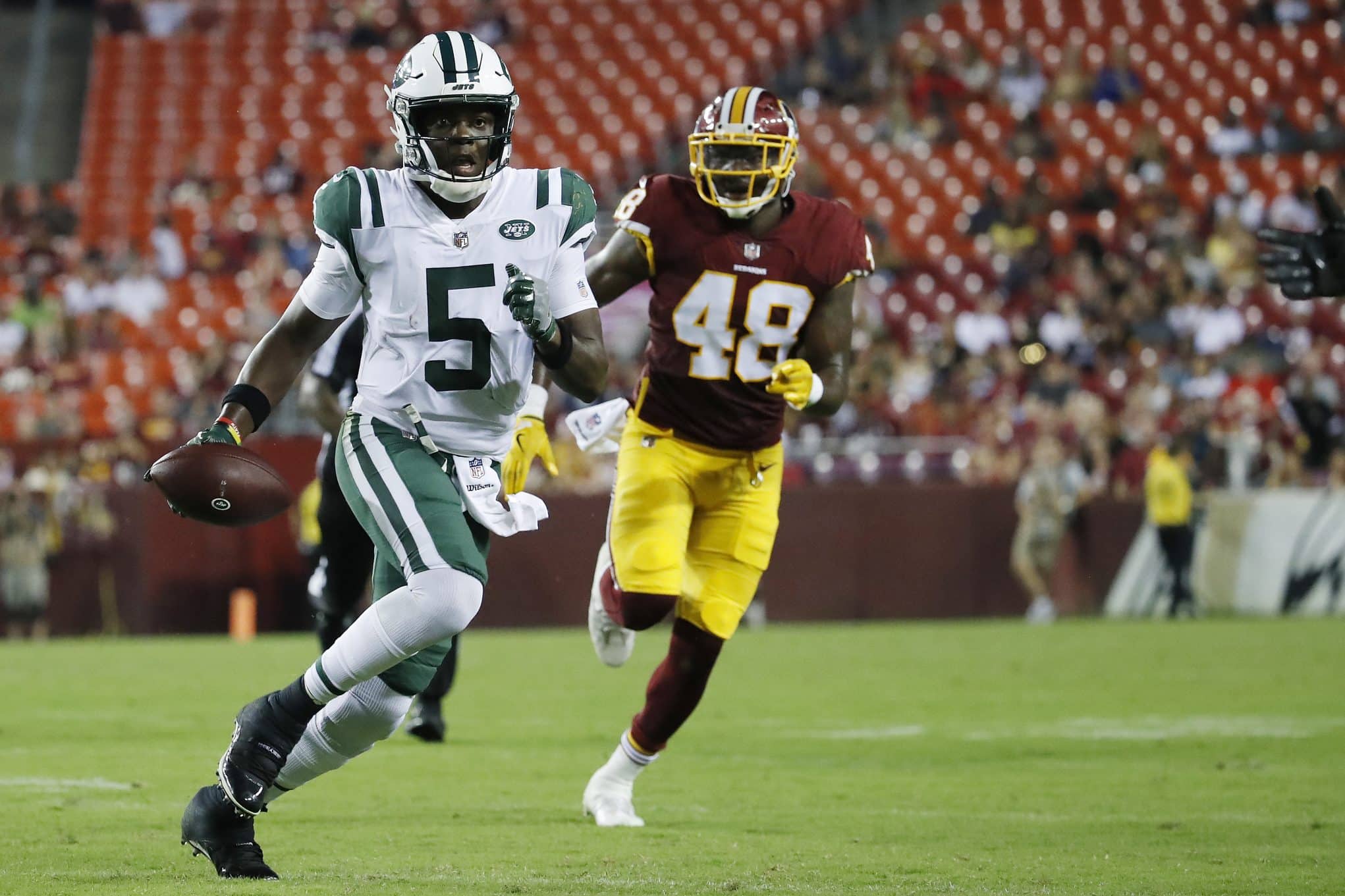 Shurmur won just nine games in two seasons with the Cleveland Browns, and while many in Ohio would give their left arm for that tally nowadays, that doesn't cut it in places like New York. The newly minted Giants coach is looking to avoid going down in the same sentence as Wade Phillips, Rex Ryan, and perhaps every name from the Bill Belichick Patriots tree, so the pressure is on to win now.
Meanwhile, Bridgewater, desperate to prove to the Jets and the NFL's other 31 squadrons that he can revert to his pre-injury form, is in a much more precarious spot, likely keeping the place warm for touted rookie Sam Darnold. The first-year man has been effective, if not conservative, so little doubt that Darnold will be the starter for the Jets' Week 1 prime time game in Detroit on Sept. 10. Rumors have been rife about a Bridgewater trade, especially after he's posted very respectable preseason numbers, but tonight's dress rehearsal against the Giants, traditionally held in the preseason week where veterans play the deepest, will be his biggest test yet.
Even in new colors, in a new position, now facing his rehabbing passer as a healthy opponent, Shurmur took the time to praise what Bridgwater has been up to and wished him the best.
"It went from worrying about whether the nerve was going to be able to walk again, to now he's out there playing. I'm certainly very happy for Teddy,"  Shurmur said, according to Ethan Greenburg of Jets.com. "Teddy is an outstanding, competitive guy and he's got a unique charisma. When I was there with him, the whole area loved Teddy. He just had that way about him and then when he got injured everyone was pulling for him to come back. I'm thrilled for whatever success he's having. I did peek at their game and it appears to me like he's playing pretty well."
Shurmur concluded his Bridgewater musings by warning doubters, "The only thing I would say is don't sleep on Teddy because I think he's got it in him."
With Bridgewater looking for a big game against a potential future rival, entering with a 74 percent completion rate and 113.0 passer rating, Shurmur, seeking his own form of absolution, can only hope he takes his own advice on Friday.
Follow Geoff Magliocchetti on TWITTER