Our Heritage. ❤️? pic.twitter.com/cXaflAb8X1

— New Jersey Devils (@NJDevils) August 21, 2018
The New Jersey Devils alternate jersey is not what it was made out to be.
The New Jersey Devils finally introduced the team's first ever alternate jersey on Tuesday, Aug. 21
Well, not exactly.
A tweet leaked back in May that displayed the Devils being one of 18 other NHL teams that would be donning a third jersey for the 2018-19 season. There was plenty of hype and anticipation as to what the team's first ever alternate sweater would entail, but the wait is over and with some disappointment.
The Devils won't actually have an Adidas alternate jersey, but will still have three different jerseys to wear next season. For the first time since 1992 fans will witness the Devils take to the ice in the team's retro white jerseys — the "Heritage Jersey."
A Jersey classic returns. https://t.co/Agvli8EdZJ pic.twitter.com/59cm9JsVZR

— New Jersey Devils (@NJDevils) August 21, 2018
New Jersey reintroduced the vintage red and green jerseys as a tradition once a year in March (on or around March 17) back in 2010, but never wore the white version of the sweater since that time.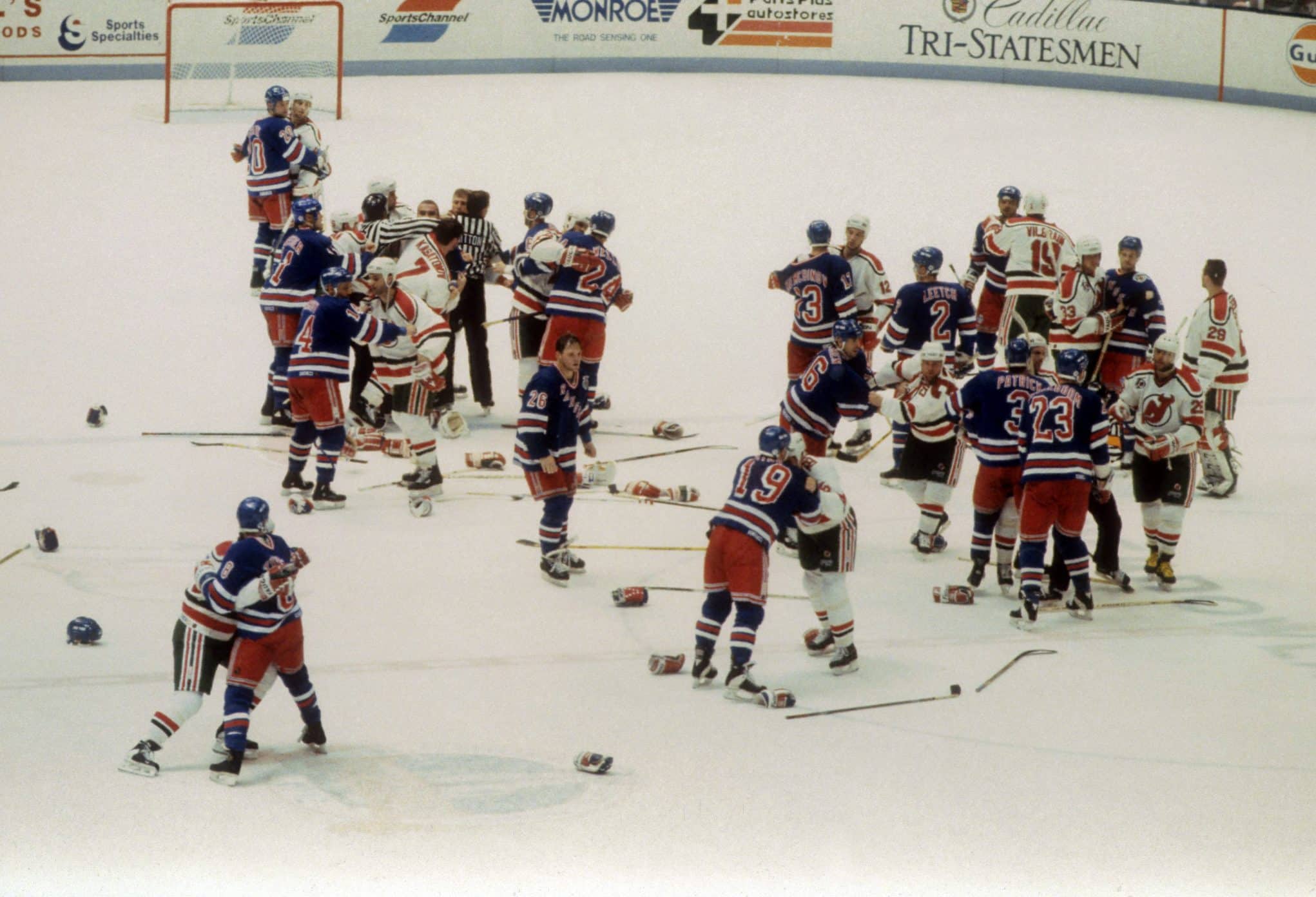 It's a nice change of pace for the Devils, and this hockey enthusiast would still like to see the Devils go back to wearing the white jerseys full-time on home ice, but that's a story for another time.
Yes, it's disappointing that the team didn't actually unveil a legitimate new third jersey, but the reality is that "tradition" is a major characteristic for the Devils' brand.
It seemed at one point in time that a majority of Jersey's fanbase wanted a black-based alternate jersey for the Devils, but that Devilish dream is still going to have to wait for the time being.
While the team doesn't have a winning record when wearing the vintage jerseys since 2010, the Prudential Center's atmosphere is always unique and exciting when the team does take them to the ice around St. Patrik's Day/St. Marty's Day.
The new tradition provides an opportunity for the Devils to rewrite the books when wearing the green and red vintage colors, too.
Also, most team's alternates are usually a dark color. Yet, since the Devils' alternate option is white, Jersey can also technically wear them on the road if the Devils wanted to.
Follow Kyle on TWITTER