Football is the ultimate team game, but if the New York Giants are going to have success in 2018, these players must have productive seasons.
In order to have success in the NFL, it takes players on offense, defense and special teams gelling as a team while going through the rigors of a 16-week schedule.
While football is the ultimate team game, some players have a more obvious impact on a team's success.
Here are the top 10 most important New York Giants for the 2018 season.
1. Eli Manning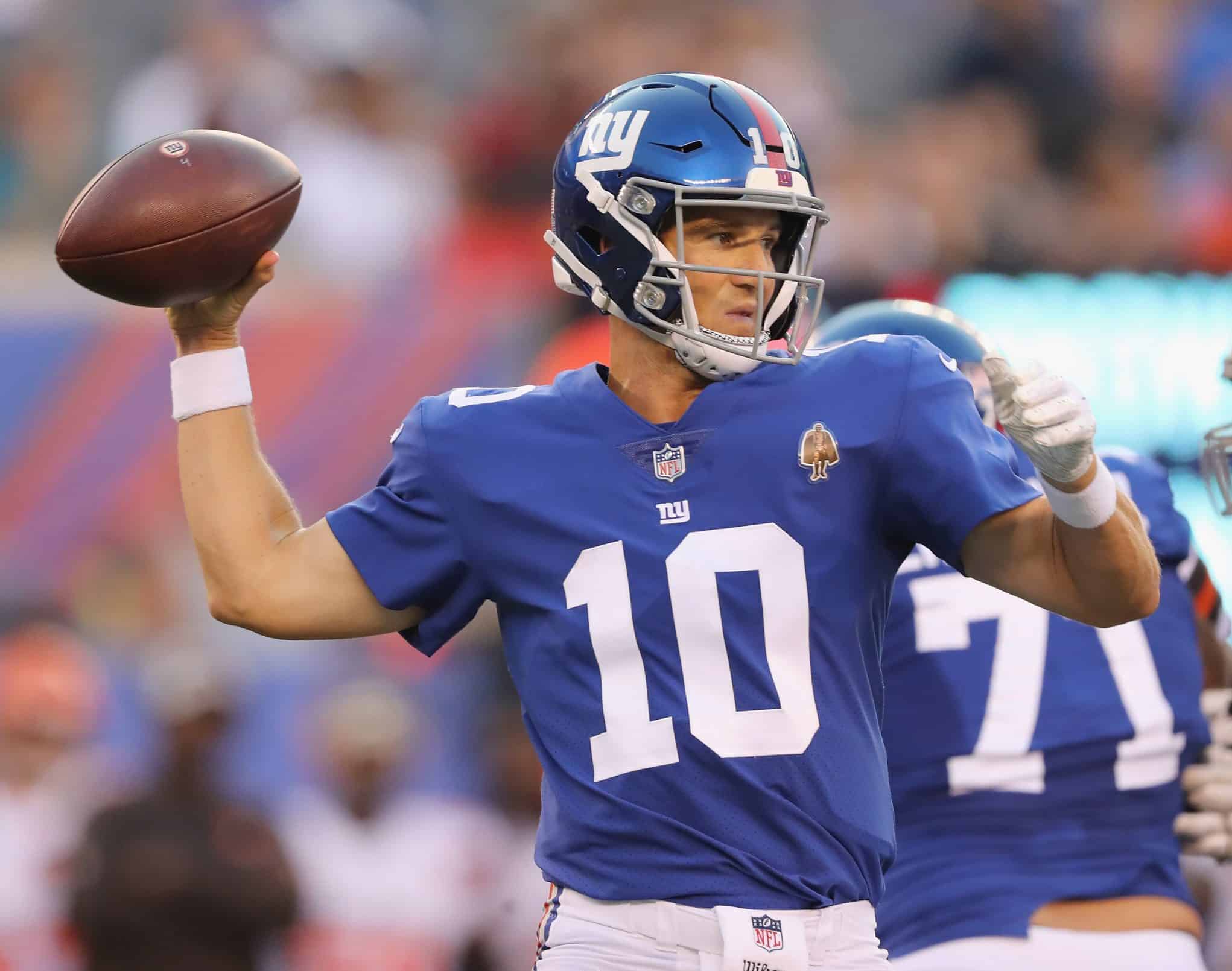 Quarterback is by far the most important position on a team which makes Eli Manning number one on this list. The Giants will go as far as Manning takes them this season.
He is equipped with the best set of skill position players he's ever had and is playing behind a much improved offensive line. So there's no reason why he shouldn't have one of his best seasons
If Manning can be a top 10 quarterback this season the Giants will make the playoffs. If he plays poorly or gets hurt, the Giants will have a top 10 pick in next year's draft.
2. Odell Beckham Jr.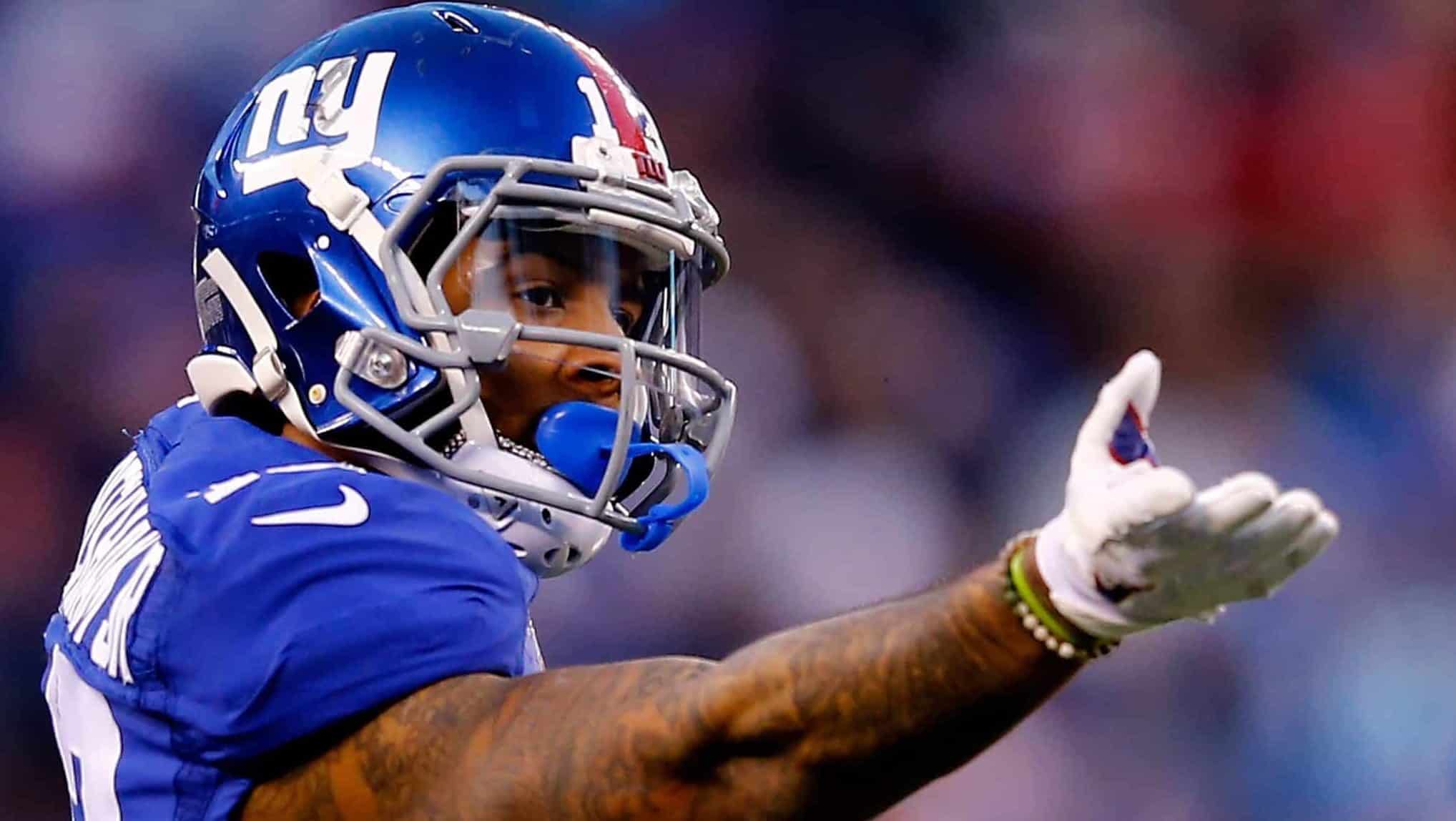 We saw how putrid the Giants offense was last season when Beckham went down for the season in Week 5 with a fractured ankle. The Giants scored 20 points or more in three of the four games OBJ played last season. They only scored 20 points or more in three games after his injury.
Beckham might be the most dynamic playmaker in the NFL that can score anywhere on the field. Whenever he's active and playing, the Giants are a threat to score.
3. Saquon Barkley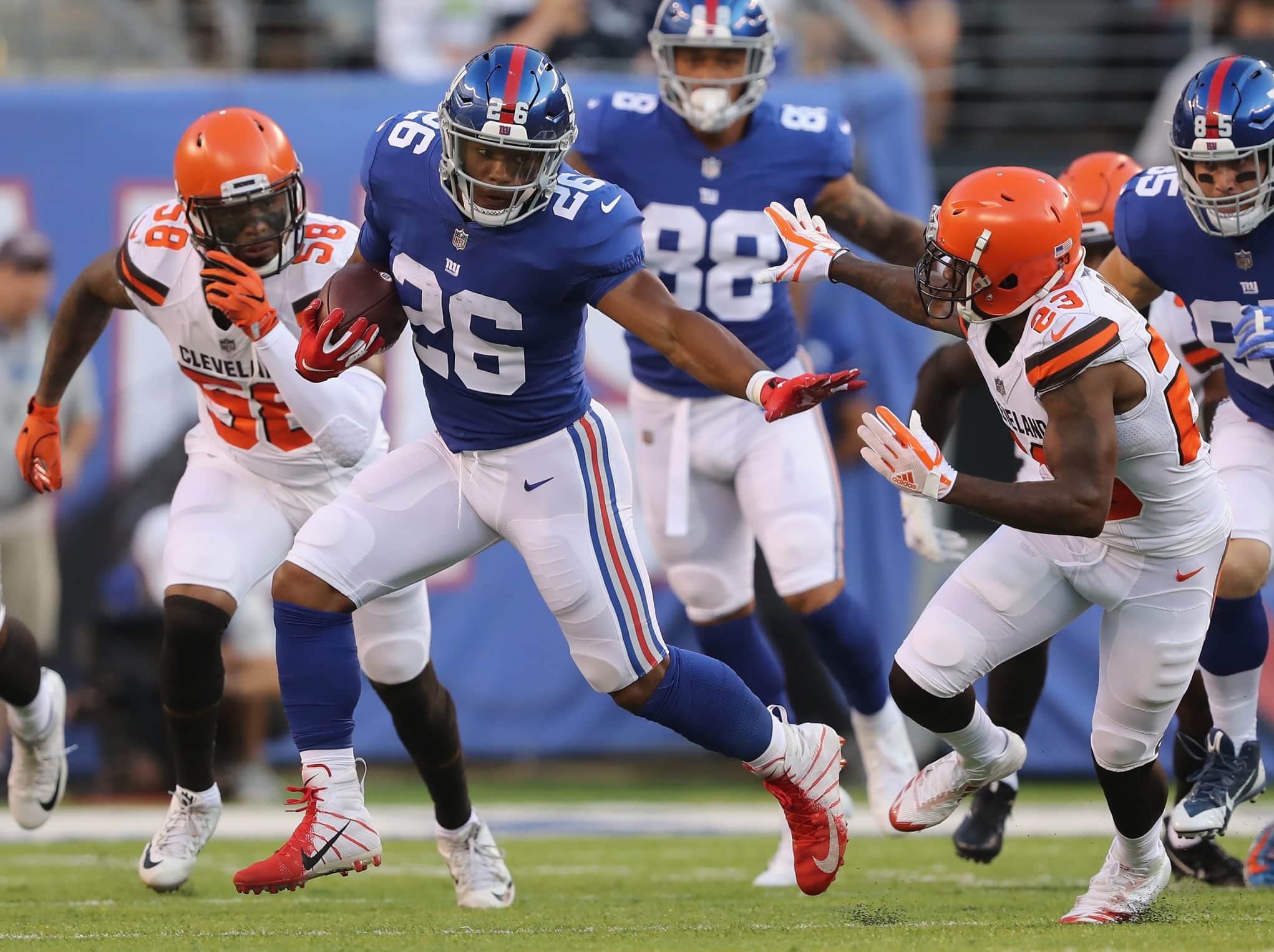 For the first time since Tiki Barber, the Giants have a dynamic every-down running back that defenses have to pay attention to in Saquon Barkley. We saw what he can do in his first carry of the preseason when he eluded Browns defenders on his 39-yard gallop.
Barkley is one of the favorites to win Offensive Rookie of the Year, and if he can have around 1,500 all-purpose yards, the Giants will have one of the best offenses in the league.
4. Landon Collins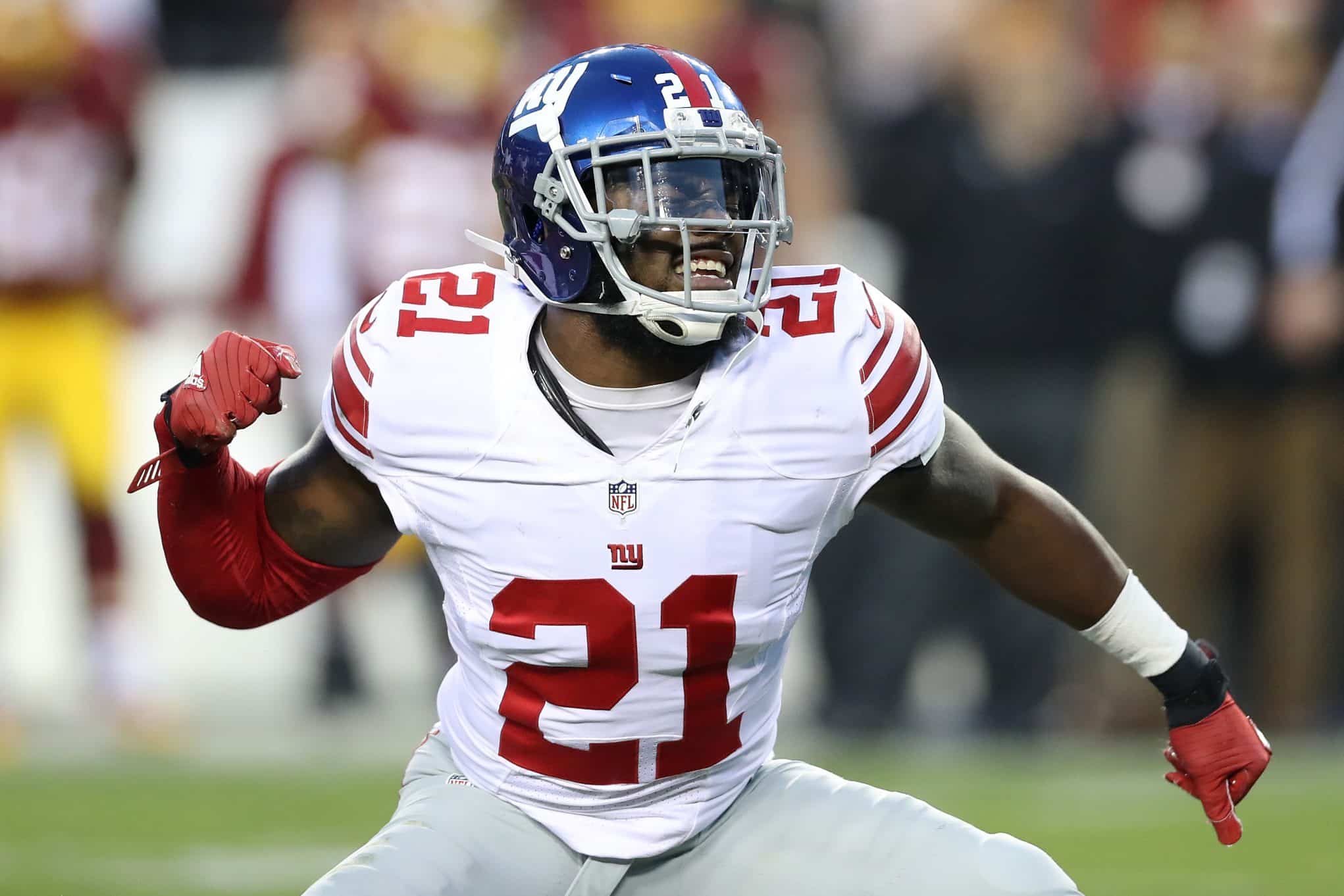 Collins is the lone Giant to be voted to the Pro Bowl in each of the last two seasons. He's also led the Giants in tackles in each of his three seasons in the NFL, establishing himself as one of the best tacklers in the league.
In defensive coordinator's James Bettcher's aggressive scheme, Collins is poised to have his best season. Aside from playing in his strong safety position, he'll also be lined up as a linebacker in certain defensive packages.
5. Janoris Jenkins
One of the positions the Giants are thin at is the number of proven cornerbacks on the roster.
Jenkins is by far and away the best cornerback on the team and the only corner that has shown he can lock down top receivers.
The Giants need Jenkins to play at his 2016 form when he made the Pro Bowl. But, more importantly, they need him to stay healthy because there's a ton of uncertainty with the other corners on the team.
6. Nate Solder
One of general manager Dave Gettleman's priorities this offseason was to upgrade left tackle and that's why they signed Solder to a four year $62 million contract.
Solder has never made a Pro Bowl but he's a solid left tackle that brings a wealth of championship experience.
With Solder protecting Manning's blindside, Manning is expected to once again perform at an elite level quarterback.
7. Olivier Vernon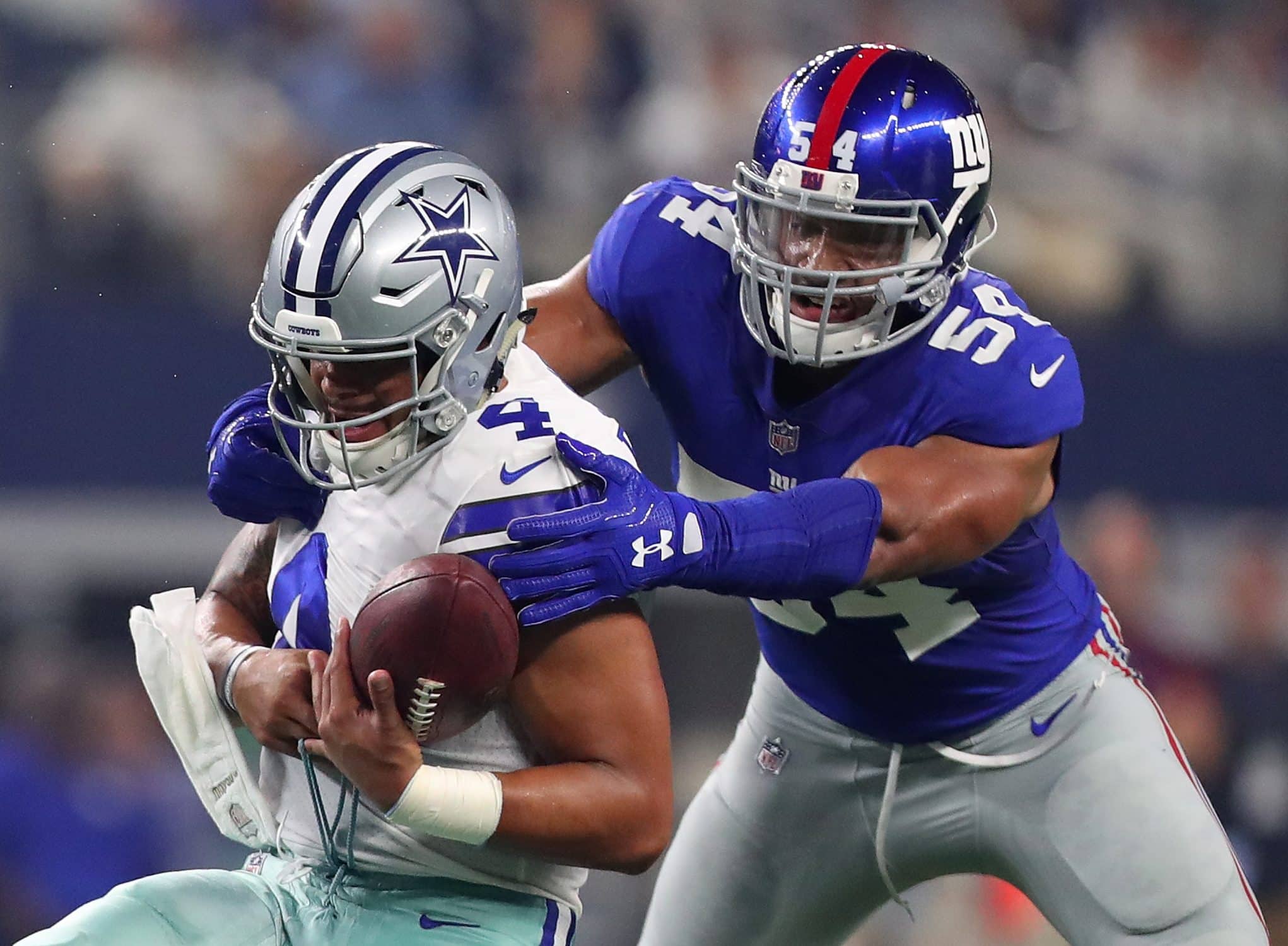 In the Giants new 3-4 defense, Vernon will go from being a defensive end to an outside linebacker. There are concerns over if the Giants front seven can get a consistent pass rush from their front seven.
In his two years with Big Blue, Vernon has played in 28 games and has 15 ½ sacks.
Vernon has only had one double-digit sack season in his six seasons in the league. The Giants are hoping that a new position will give him his second double-digit sack season.
8. Eli Apple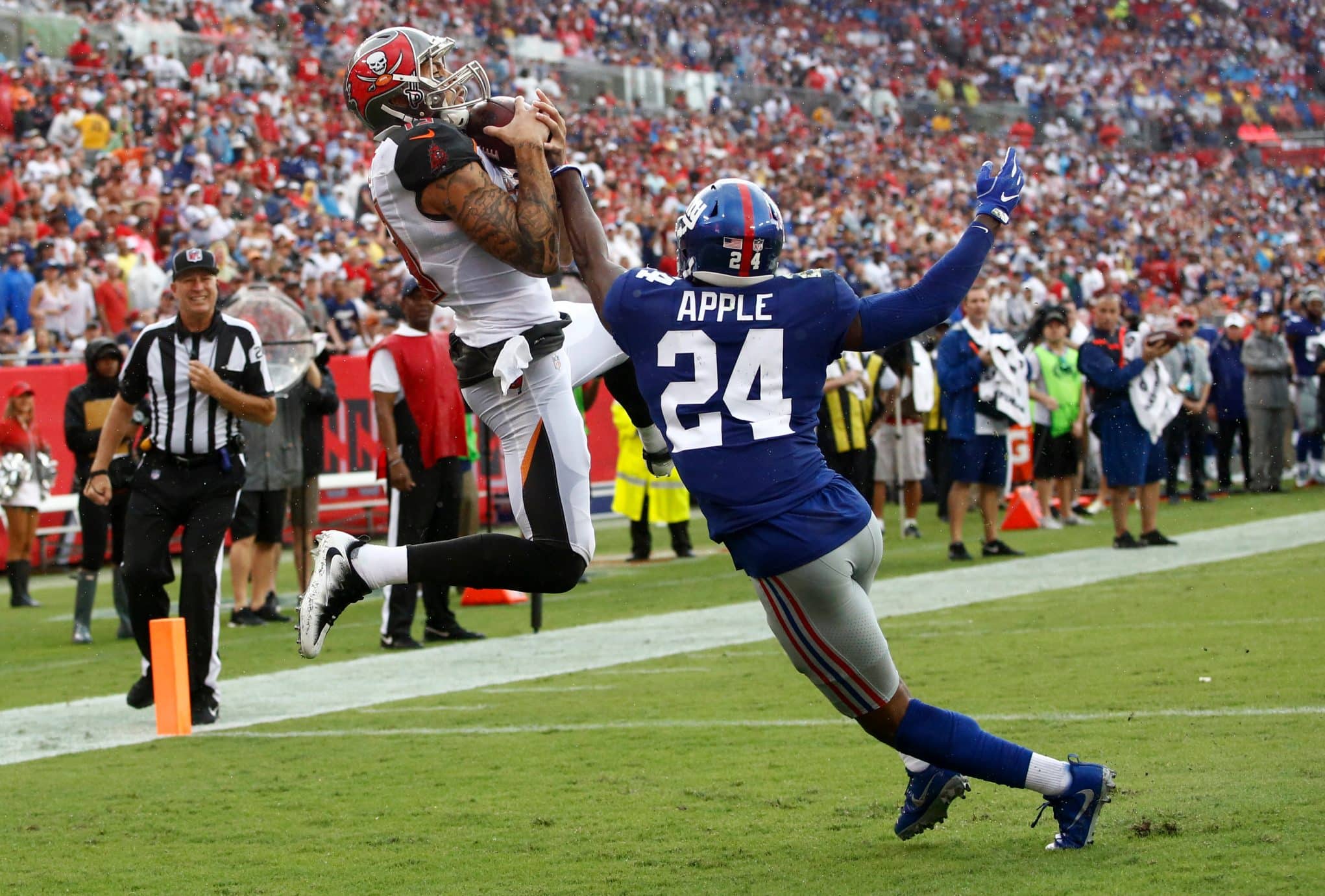 When the Giants took Apple in the first round of the 2016 draft out of Ohio State (10th overall), they were hoping that he would develop into a top-tier cornerback. To say he has underachieved in his first two seasons in the league would be a huge understatement.
With the Giants releasing Dominique Rodgers-Cromartie in the offseason, they need Apple more now than ever to played up to his first-round draft status and to be a solid corner alongside Jenkins.
If he can't, teams will pick on him all season long and the defense will struggle.
9. Evan Engram
Engram had a very impressive rookie season setting the Giants rookie tight end record with six touchdown receptions and had 722 yards on 64 receptions. He did, however, lead the all tight ends in drops last season with 11.
In Pat Shurmur's diverse offense Engram will be lined up not only at tight end, but also split out wide and in the slot to create mismatches.
Engram is a mismatch nightmare for defenses as he's too fast for tight ends and too big for defensive backs. If he can improve on his drops, there's no telling how explosive the Giants offense can be.
10. Aldrick Rosas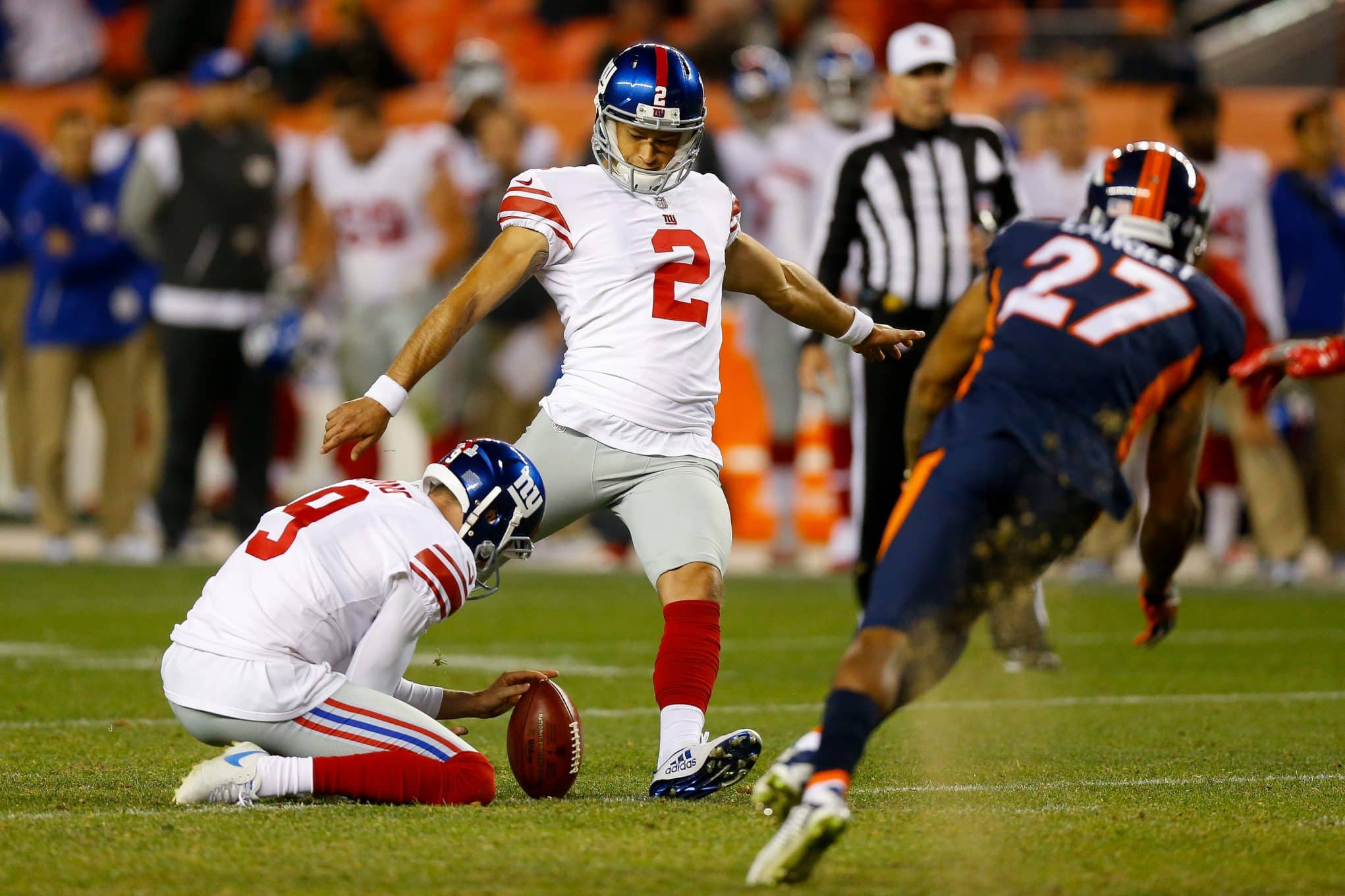 Last season Rosas missed seven field goals and three extra points. A few of his misses eventually led to Giant losses.
The Giants are tied for the eighth toughest schedule and will definitely play in several tight games. They will need for Rosas to be much more accurate this season if the Giants plan on winning the tight games.
Honorable mentions:
Damon Harrison
Will Hernandez
Dalvin Tomlinson
B.J. Hill