New York Giants rookie linebacker sat down with our own Jason Leach to talk about playing in his first NFL game against the Browns and more. 
EAST RUTHERFORD—One of the reasons there's excitement surrounding the New York Giants heading into the 2018 season is their draft class which has received high praise throughout the league.
One of their draft picks, linebacker Lorenzo Carter, who the Giants took in the third round (66th overall), sat down with me to talk about his first NFL game that saw him put up three tackles in the Giants 20-10 loss to the Browns.
JL: What was it like coming out of the tunnel onto MetLife Stadium for your first game as a Giant against the Browns last week?
LC: It was amazing to get a chance to run out there on the field. It was a good feeling to get out there. My heart was racing. The Giants fans were out there screaming and chanting our names, so it was a lot of fun.
JL: Was the speed of the game different compared to college?
LC: Yeah, the speed is a little bit different because everybody here is at this elite level. This is the highest level of football you can get. So the speed is going to be different, but it just takes some getting used after a couple of series and making adjustments.
JL: How do you feel you performed in the game?
LC: For me, I'm my biggest critic so I hated my performance. I felt like there were so many things I've could have done better. But when I watch film and talked to my coaches I realized we have time to fix the mistakes since it was the first preseason game. That's why we have the preseason, you go out there and you might make mistakes but then come back in and fix them. Then in the next game, you hope you make fewer mistakes than the last time.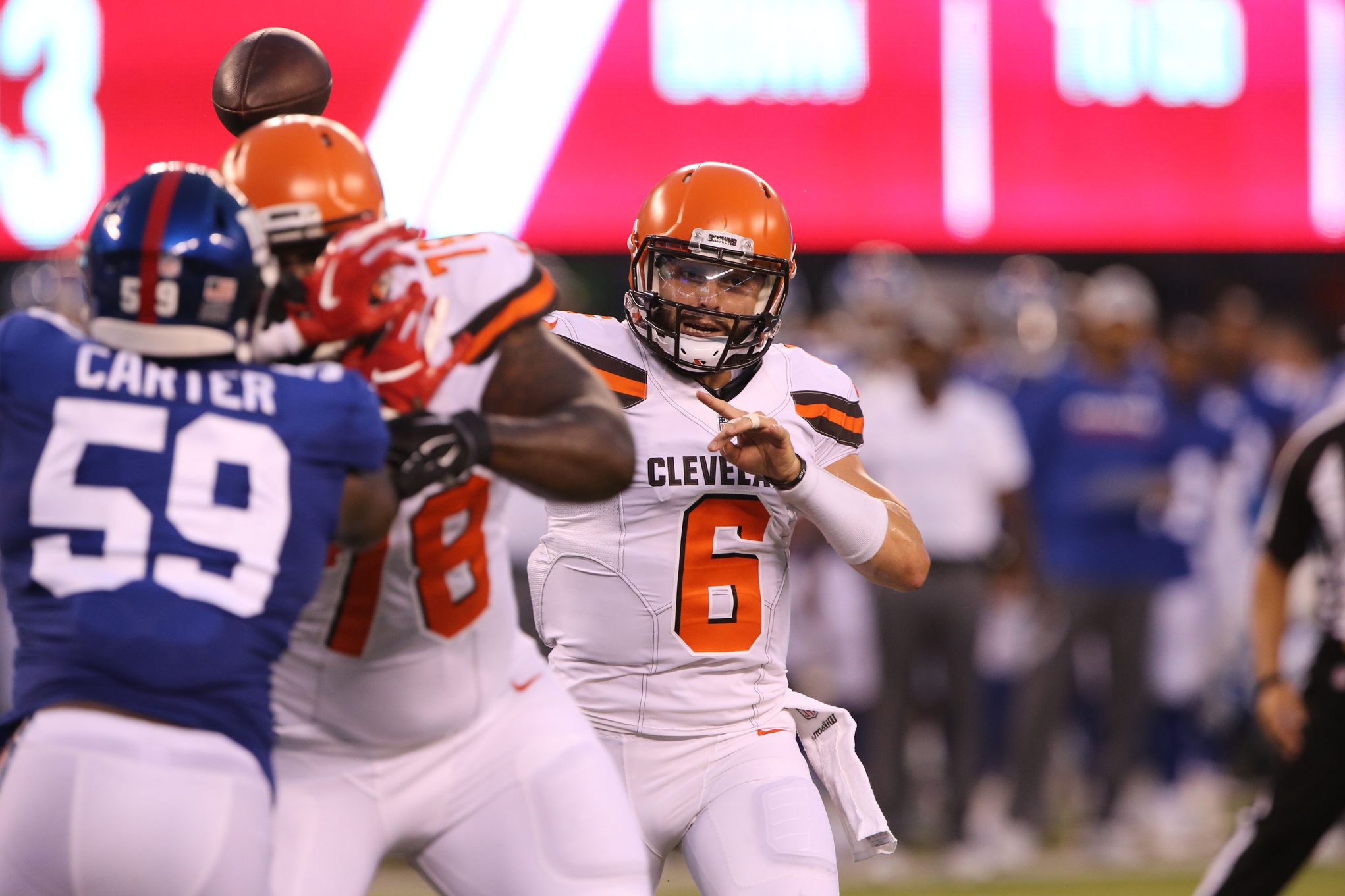 JL: What's it like as a teammate of Olivier Vernon and Connor Barwin?
LC: Those two are great players. I love just watching them. Watching them on film and then watching them on the field is surreal. So I just try to soak up as much information as I can. When they come off the field I try to get a little bit of tidbits and ask them how and why they did a certain move, and when I come off the field they're also giving me some tips and pointers so I love it. It's a great learning experience.
JL: One of the sentiments echoed by all of the defensive players throughout training camp is how much they love James Bettcher's aggressive defense. What is it specifically that you like about this defense?
LC: We're going forward, we're attacking. We're not sitting back waiting on the offense to get key off of them, we're making them react off of us. So whenever you do that and become the aggressor you put people on their heels and if you're in a fist fight you don't want to be on your heels. So we're just trying to put them in bad situations and bad predicaments and try to take advantage of it.
JL: There are several young players on the defense with yourself and B.J. Hill as rookies and then you have Dalvin Tomlinson in his second year. Do think you guys can be a special unit, not just this year but for years to come, and become the next great Giants defense?
LC: Yeah we're young. Like you said, we have a lot of young guys but we also have older leadership. So the young guys are going to follow the lead from the older guys, and we're going to learn how to do it. Then once it's our time to step up and lead, we're going to do the same thing for the young guys that come in.
JL: Do you have a pregame ritual such as eating meals or listening to a certain type of music?
LC: Before games, I like to load up on carbs like pasta and potatoes. I like to intake as many slow carbs as I can get, you know carbs that are going to burn slow. Before the game, I like to listen to all Atlanta rap, like Bankroll Fresh, Migos and 2 Chainz.
JL: What are you looking forward to most in Friday's game against the Lions?
LC:  Just making plays and not thinking too much and going out there and playing fast.