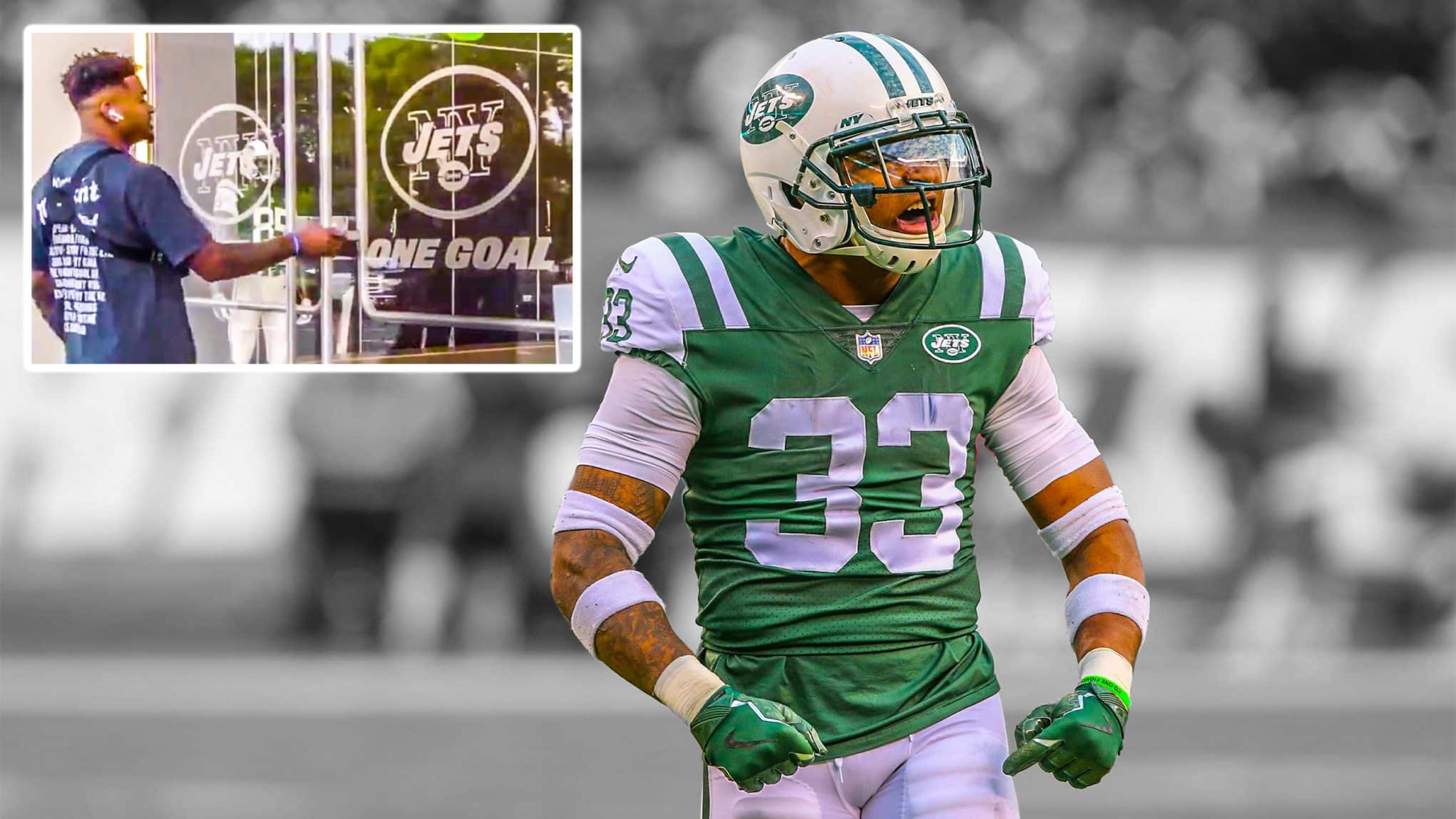 New York Jets safety Jamal Adams is a stud, but that didn't stop him from wondering if he'd been cut after he got locked out of the facility.
When the New York Jets drafted safety Jamal Adams sixth overall in 2017, nobody planned on him being cut after one season with the team.
However, after being locked out of the team's practice facility, Adams came to the conclusion that the team had given him his walking papers.
Jets didn't have to do @TheAdamsEra like that ?

(via @nyjets)pic.twitter.com/78eWtJNvBy

— Bleacher Report (@BleacherReport) August 6, 2018
Adams failed to get into the building after two attempts at punching his code in and said, "They must have cut me. Really? It's only year two."
Adams was clearly joking, and probably just forgot his code. But the second-year player has jokes (remember the time he cut Michael Strahan off in traffic) when he isn't talking about wanting to line up against and get to tackle cross-town rival Odell Beckham Jr.
There's no chance that the team will cut Adams, who is set to be a key part of a secondary that stacks up nicely with some of the best units in the NFL. Not only did the team invest highly in the safety, he showed that the investment was worthwhile.
As a rookie, he started all 16 games and recorded 63 tackles, while assisting on 19 more. He recorded six passes defended despite playing in the box more than he did in coverage. He failed to record an interception, but did force a fumble and recover two, and he chipped in with two sacks.
He was selected to the All-Rookie Team and committed only four penalties, three of which were accepted. He did not commit a single penalty for the final seven games of the season and only one of his penalties were pass interference.
After recording all those impressive numbers, he gets a pass for forgetting the five that get him into the building.
Follow Billy on TWITTER