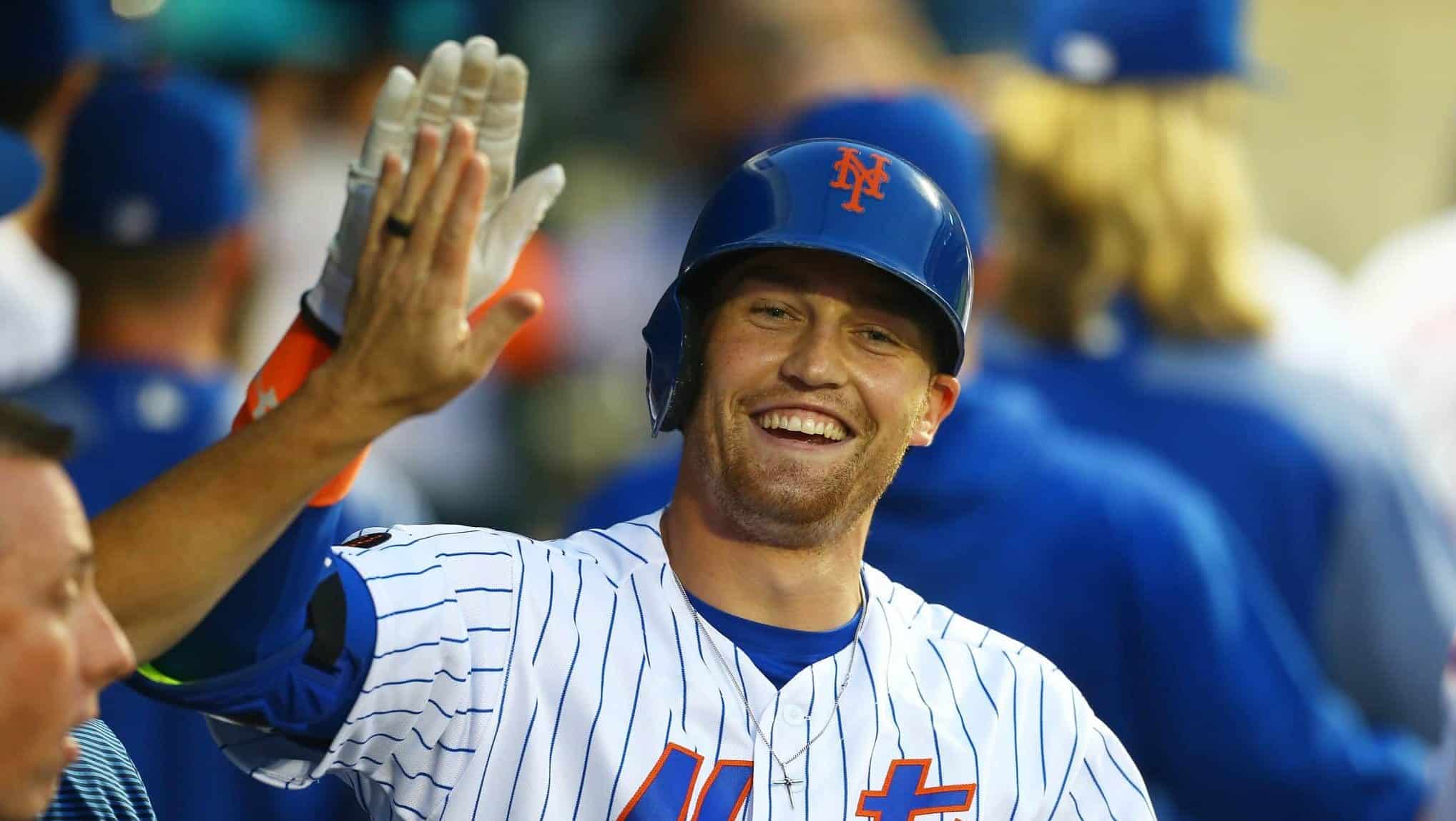 Brandon Nimmo
When talking about the Mets' offense from the first half, outfielder Brandon Nimmo was just about the only bright spot in the lineup. His play has taken him from being a fourth, or even fifth outfielder due to the presence of Juan Lagares and Jay Bruce, to being firmly planted as an every-day player moving forward.
There isn't just one metric that's encouraging when looking at what Nimmo has accomplished thus far in 2018 — there's plenty. The goal for the remainder of this season, similar to teammate Amed Rosario, is to sustain his level of play to a degree.
Entering Monday's game, Nimmo's monthly OPS (1.051, .984, .833, .609) and monthly wRC+ (191, 168, 128, 73) have been consistently worsening. This is partly due to the simple fact that he's finally getting regular playing time. His 321 plate appearances are already more than he racked up in the two prior seasons combined (295).
There's going to be some bumps in the road and adjusting going on throughout what's basically his first full season in the big leagues. He's clearly shown what he's capable of, but with a potential roster logjam in the outfield in the near future, Nimmo needs to continue proving he's worth the starting job without a shadow of a doubt.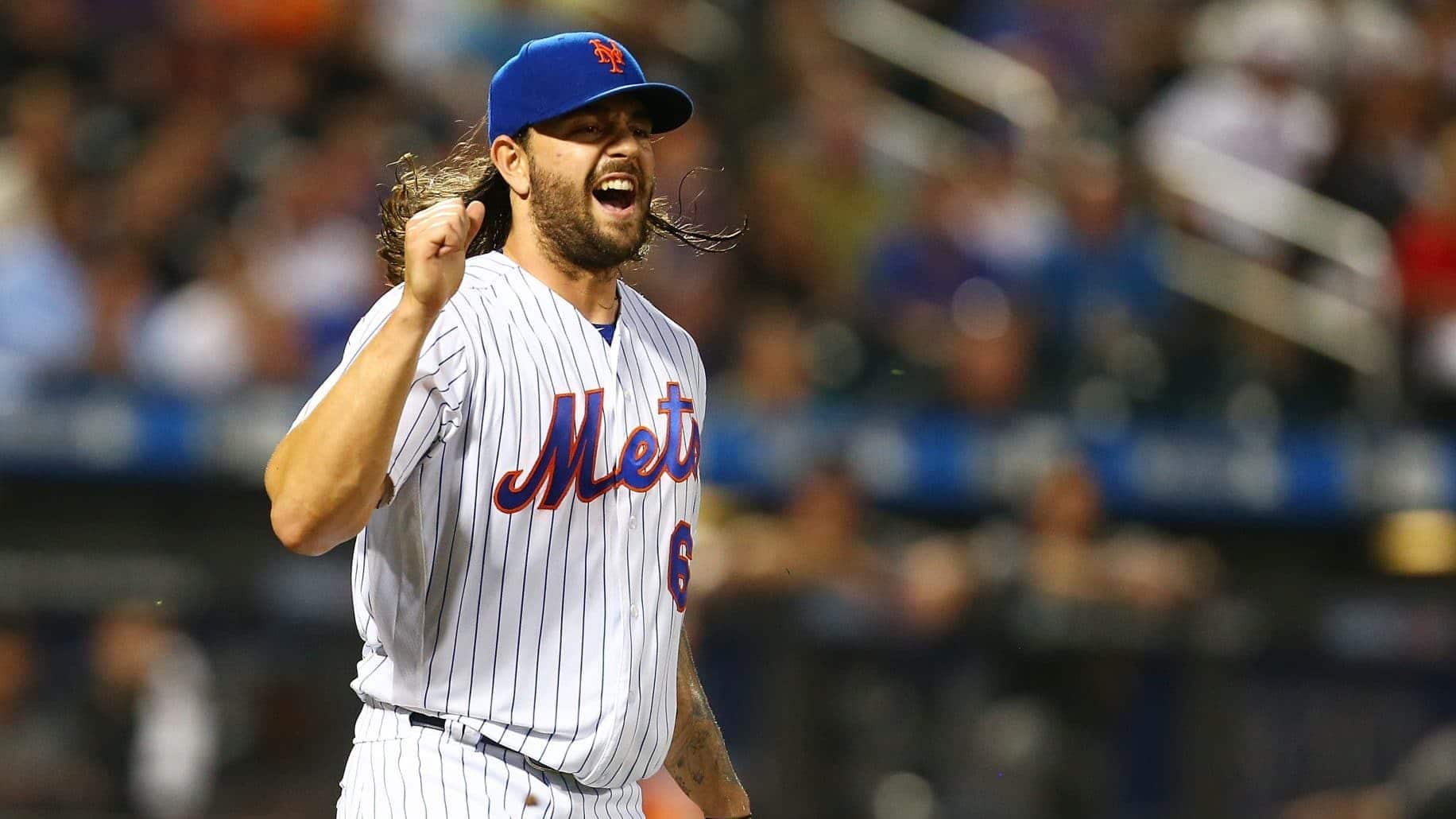 Robert Gsellman
A starter for the majority of his big-league career, Robert Gsellman has been used exclusively out of the bullpen in 2018. The overall results have been merely meh — he owns a 4.15 ERA and 3.88 SIERA with a 21.4 percent strikeout rate and 9.5 percent walk rate — but the early results were much better.
Through his first 15 innings, he was the proud owner of a sparkling 1.80 ERA and 30.2 percent strikeout rate. Since May 1, a period which spans 41.1 innings, those numbers have worsened to 5.01 and 18.3 percent, respectively.
His workload in this new role has also been rather burdensome. Not only is Gsellman among the top 30 in appearances (44), but he's also among the top five in innings pitched (56.1). Although there's no room in the rotation at the moment (unless someone gets traded, *cough* Zack Wheeler *cough*), Seth Lugo has a much better chance at earning that spot.
It's also worth noting that Gsellman is one of the few relievers Callaway seems to have confidence in with regard to his bullpen. However, he's had a hard time keeping opposing teams off the board.
Over his last 12 appearances (since June 20), the right-hander has allowed at least one run nine times (earned runs on seven occasions). If he's actually going to be part of the Mets' future, some of that consistency from April needs to be present.