The New York Mets' 2018 season is all but over, but there is plenty to play for with regard to the following five players. 
It's been known for a while now that the New York Mets would be missing the postseason for a second consecutive year. We have also been anticipating them on being sellers prior to the non-waiver trade deadline.
Well, one shoe has finally fallen for the National League East's last-place team in the days following the All-Star break — closer Jeurys Familia has traded in his blue and orange for green and gold as the Oakland Athletics chase a wild-card berth.
There's not much for manager Mickey Callaway's club to play for this season, other than pride and to spoil the postseason aspirations of other contenders. However, the final 60-plus regular season games will be important for a number of players on the roster.
The majority (if not all) of them are expected to be part of New York's future, but how things go over the ensuing months could determine exactly how much.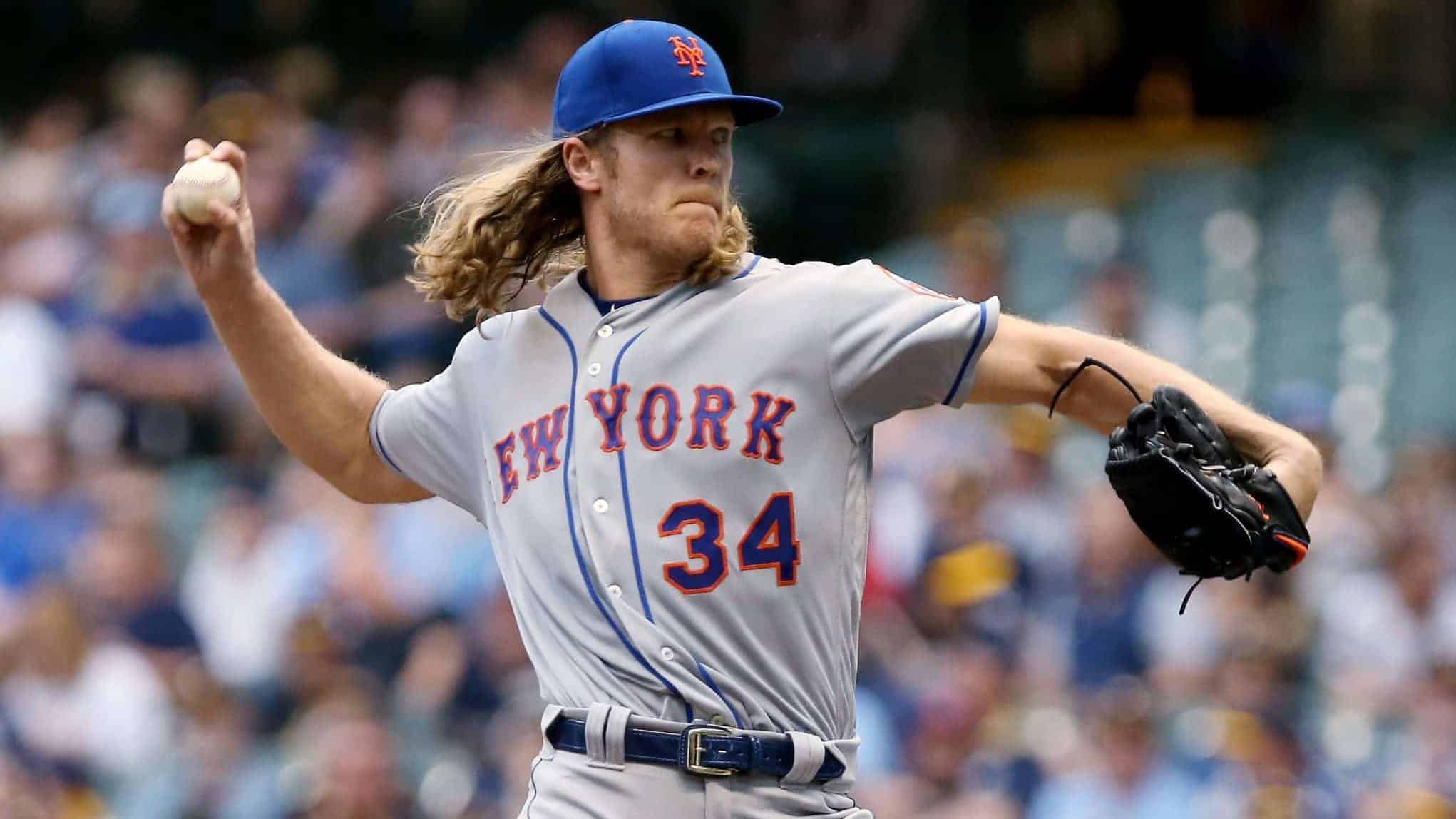 Noah Syndergaard
Whoa, whoa, whoa, Noah Syndergaard is a stud, right? After all, he's still mentioned as one of the team's co-aces with Jacob deGrom (although his teammate is head-and-shoulders above him in performance). Yes, that's all true, but the man needs to toe the slab every five days for a few months.
The hard-throwing right-hander has thrown just 105 innings since the start of 2017 due to various ailments, like a torn lat and a strained ligament in his right index finger. His results have been stellar when he does pitch — he owns a 2.91 ERA, 3.08 SIERA, 26.7 percent strikeout rate, and 4.1 percent walk rate during that time.
Still, it's hard to know how other teams truly value him (or how valuable he actually is to the Mets) unless he can stay healthy. Things didn't get any easier Friday against the New York Yankees, either.
In just his second start since May 25, Syndergaard allowed one run on eight hits, no walks, and four strikeouts in five innings of work. That part was cool. The uncool part was the drop in velocity toward the end of his outing. The not cool part is him returning to the disabled list with hand, foot, and mouth disease.
He's expected to miss just seven to 10 days, but in Metsian, that's about two months. So we'll see exactly how much time he misses and if he's still able to put together a strong finish to the year.