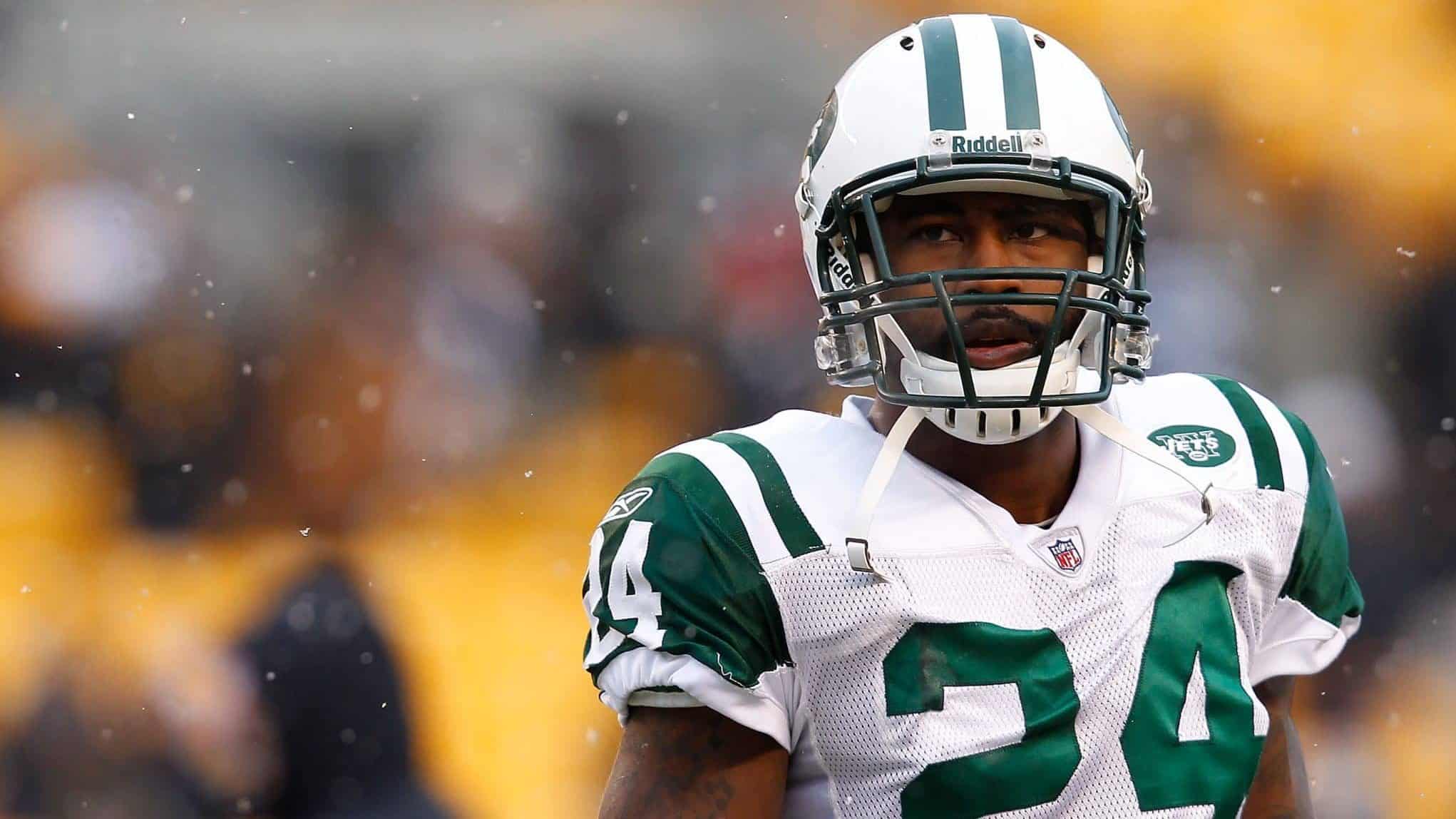 2. Darrelle Revis (CB, 2007-12, 2015-16)
And then there were two with the newly retired Darrelle Revis representing the No. 2 defensive player in New York Jets history.
Don't take the following comment lightly: the 2008 to 2011 version of Revis goes down as, arguably, the greatest cover-corner in NFL history. At his height, only Deion Sanders can possibly dream about competing with him as a pure cover corner. Better yet, Revis never shied away from contact. He was always a physical corner looking to lay a lick (which had many believing he'd transition nicely to safety like Charles Woodson did).
Revis currently stands third in Jets history with 25 interceptions and first with 111 pass deflections. He's a five-time Pro Bowler and three-time First-Team All-Pro with the green and white who'll skate into Canton's Pro Football Hall of Fame once eligible.
He should have also walked away with the 2009 NFL Defensive Player of the Year award but was robbed due to statistical ignorance (meaning Charles Woodson's "stats" unfairly beat out Revis's overall "dominance.")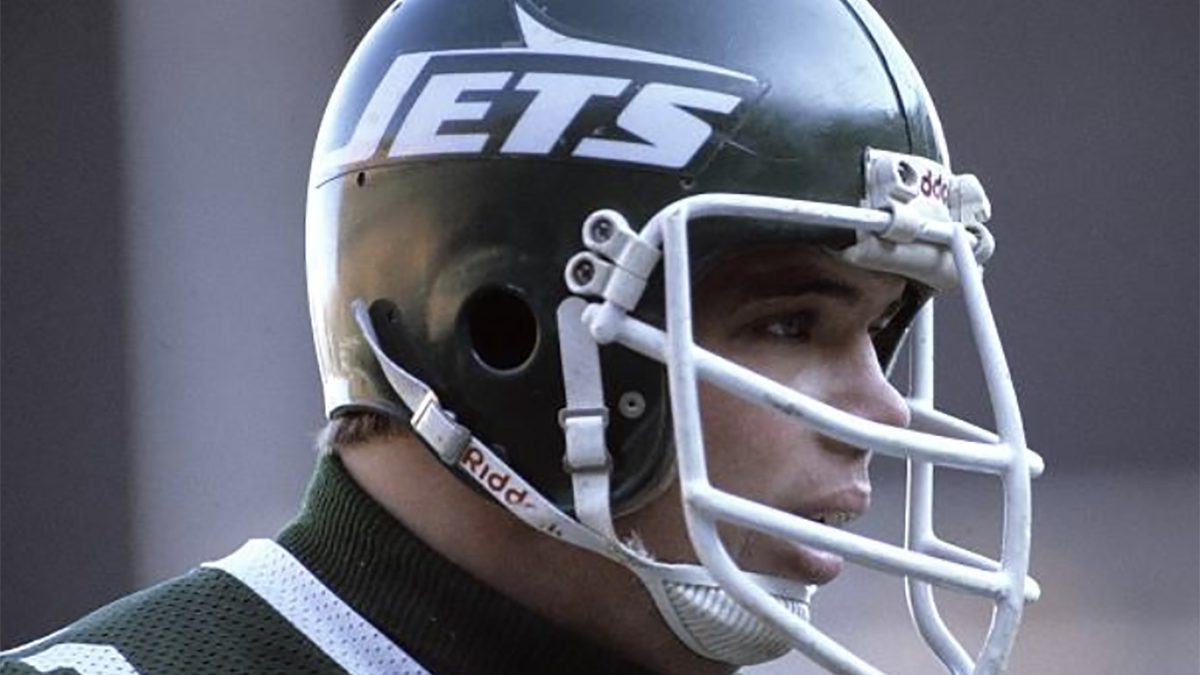 1. Joe Klecko (DL, 1977-87)
Yes, it's Joe Klecko, the greatest New York Jets defender in history.
Why Klecko over Revis? Well, Revis was absolutely the more dominant player over a shorter period of time. Klecko, however, was dominant over a longer, more reliable period of time.
Also—and this is huge—Revis lost points with his negotiating.
Revis and any NFL independent contractor has every right to play hardball pertaining to each's livelihood. Due to the fact guaranteed money is scarce and the NFL pays out contracts selfishly in the most violent of sports, all players deserve that right.
At the same time, should one take the route, they'll lose teammate and organization greatness history points. It's that simple. On top of that, Revis's second stint was nothing short of grand larceny. It was clear from the get-go he had very little interest in football during his elder years and it was sad considering his mind and violent tackling attitude would have made him a tremendous veteran safety in the league.
Anyway, Klecko—while not in the Hall of Fame—is a four-time Pro Bowler and two-time First-Team All-Pro selection. He remains the only man in NFL history to make the Pro Bowl at three different positions (DT, DE, NT).
Though his official stats will show an unimpressive 24 sacks, he's sacked the quarterback many more times than that. His unofficial 20.5 sacks in 1981 earned him AFC Defensive Player of the Year honors. In addition, the man played anywhere the Jets needed and/or asked him to along the line while he represented one of the greatest all-around and run-stuffing defensive linemen in NFL history.
It's not an outrage to call Darrelle Revis the greatest in team history, but Joe Klecko is the greatest defender in New York Jets history. He did it much longer with much less fuss.