It's time to rank the greatest New York Jets defenders of all-time now that Hall of Fame corner Darrelle Revis has called it quits.
Namath, Maynard, Martin, Mangold, Walker, Chrebet, McNeil—the organization that is the NFL's New York Jets showcases more offensive players as its greatest of all-time.
From the legendary hookup that was Joe Namath to Don Maynard to the mid-to-late-1980s with Kenny O'Brien at the helm throwing to his quick boys on the Meadowlands turf, offensive individuals have absolutely gained the upper-hand through the franchise's first 59 seasons in the NFL.
That doesn't mean the defensive studs deserve the short end of the stick.
Some, especially one man in Darrelle Revis, who's recently called it a career, represent some of the very best the NFL's ever had to offer.
The following is a ranking of the greatest New York Jets defenders in the history of the organization.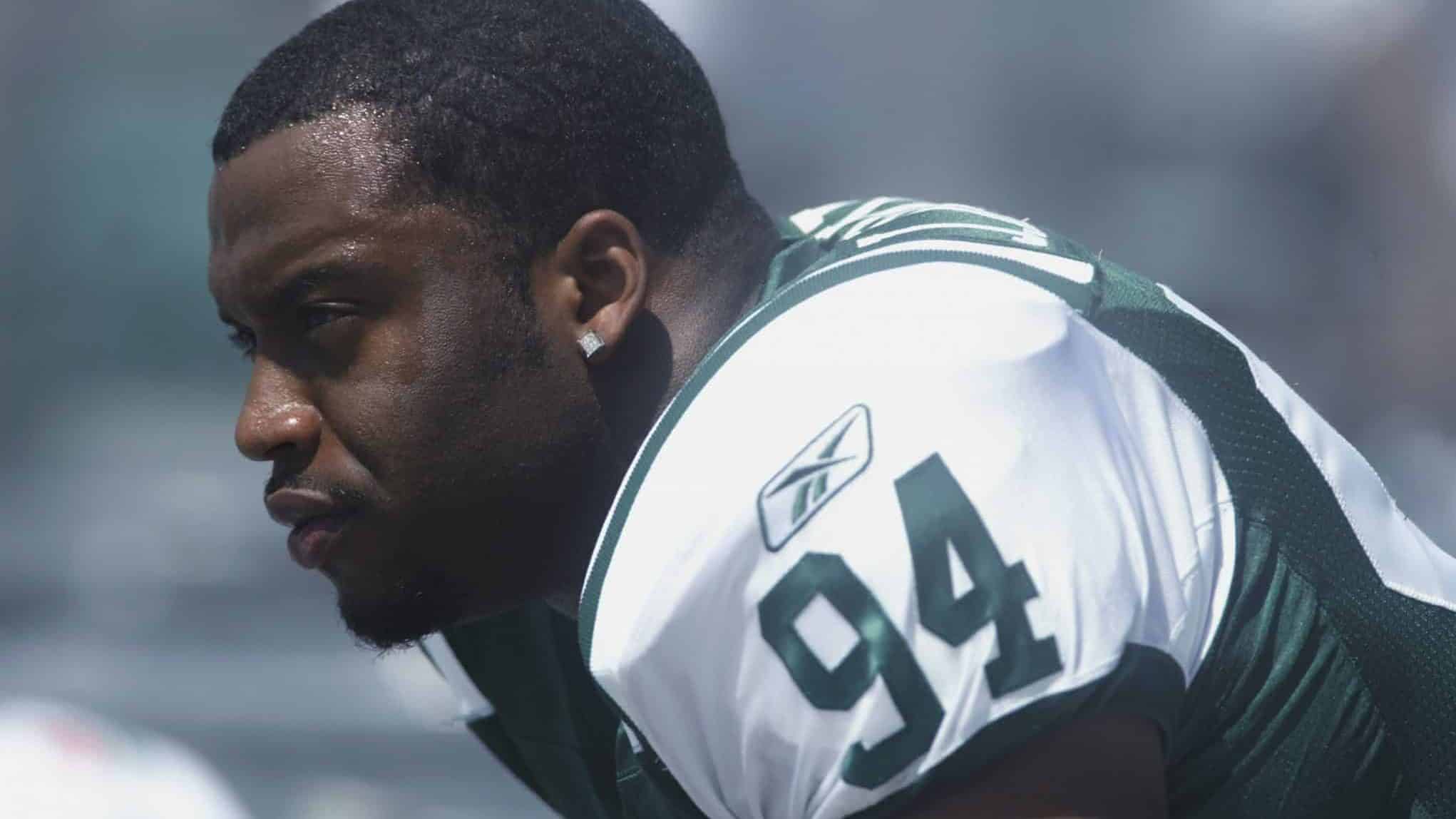 Notables (21)
John Abraham (EDGE, 2000-05)
Marvin Jones (LB, 1993-2003)
Marvin Washington (DL, 1989-1996)
Al Atkinson (LB, 1965-74)
David Harris (LB, 2007-2016)
Abdul Salaam (DT, 1976-83)
Ralph Baker (LB, 1964-74)
James Hasty (CB, 1988-94)
Bill Baird (DB, 1963-69)
Dainard Paulson (DB, 1961-66)
Muhammad Wilkerson (DL, 2011-17)
Greg Buttle (LB, 2976-84)
Brian Washington (SS, 1990-94)
Victor Green (SS, 1993-2001)
Bobby Jackson (CB, 1978-85))
Lance Mehl (LB, 1980, 87)
Erik McMillan (S, 1988-92)
Darrol Ray (S, 1980-84)
Burgess Owens (S, 1973-79)
Dennis Byrd (EDGE, 1989-92)
Johnny Sample (CB, 1966-68)
I just could not place John Abraham in the top 10. I'm sorry.
As the 13th overall selection in the 2000 NFL Draft, Abraham played both 3-4 outside backer and 4-3 defensive end in racking up 53.5 sacks in New York which places him third on the all-time organizational list. In reality—due to the fact the sack category didn't start as an official stat until the early 1980s—Abraham isn't third. Still, that 53.5 number looks pretty damn good considering he only played 73 games for the Jets.
And that's the main reason Abraham, as talented as he was, doesn't make the top 10. He only dressed for 73 games in six seasons. The man was always hurt and could rarely be counted upon. Don't allow the idea the franchise hasn't been able to replace him since he took his act to Atlanta automatically prop him up a bit.
No argument would be put forth if Abraham made the top 10, but the highest number he could be slotted in as is at No. 8 or 9. Regardless, here at ESNY, reliability counts for a lot. Abraham fits in the top 10 as it relates to "talent," but not as it relates to Jets overall greatness.
Other tough notables who didn't make the top 10 cut include inside linebacker Marvin Jones, edge man Marvin Washington and old-school linebacker Al Atkinson. Another tough snub is strong safety Victory Green who currently ranks tied for fourth all-time in interceptions (24) and fifth in tackles (610). He was simply such an awful cover safety (hello 1998 AFC Championship game) that he belongs in the notables.
(Yes, as much as it pains most fans to glance at, Muhammad Wilkerson was good enough for a decent amount of time to make the notables list.)
Now let's get on to the big show, the top 10 New York Jets defenders in franchise history: