The Brooklyn Nets are laying the foundation to attract and support a star free agent signing in the summer of 2019.
Brooklyn Nets general manager Sean Marks is continuously praised for his moves that have improved a team once completely deprived of assets.
But his best move has yet to come–landing a star talent next summer when a large crop of top-tier talent will enter free agency.
A look at what moves have transpired, why they'll prove to the Nets' benefit, and how Brooklyn is preparing for a summer unlike any other.
Blake Griffin, Kyrie Irving, Jimmy Butler, and more recently Kawhi Leonard have all been made available by their long-term homes in the last year. Griffin was traded to the Pistons, Butler to the Timberwolves, Irving to the Celtics, and of course, Leonard was traded to Toronto just this week.
The packages received in return ran thin for the established stars, and the Nets remained silent through it all. It's hard to say Brooklyn couldn't have put together a more appealing package based on their core of promising young talent and future picks.
So what has Sean Marks been doing with the Nets?
Trusting the coaching staff to develop the talent on the roster, whether preparing to fill a future star's supporting cast or potential trade bait for the next face of the franchise.
He's stocked up using a combination of first-round and second-round picks in just two summers. Resulting in a young, competitive, and fun to watch team.
Spearheaded by D'Angelo Russell, Brooklyn is gearing up for their first 30+ win season since 2014-2015. It may not sound like much on paper, but their threshold is likely north of 35 wins.
They'll need to accomplish that to further improve as a prime free agent destination. Already, the Nets have opened their doors to frustrated young talent such as Russell and former fourth overall pick Jahlil Okafor.
The next step is keeping those doors open for frustrated star talent, and plenty will be looking for new homes next summer.
Who's a realistic target for Brooklyn?
Where are they coming from and why?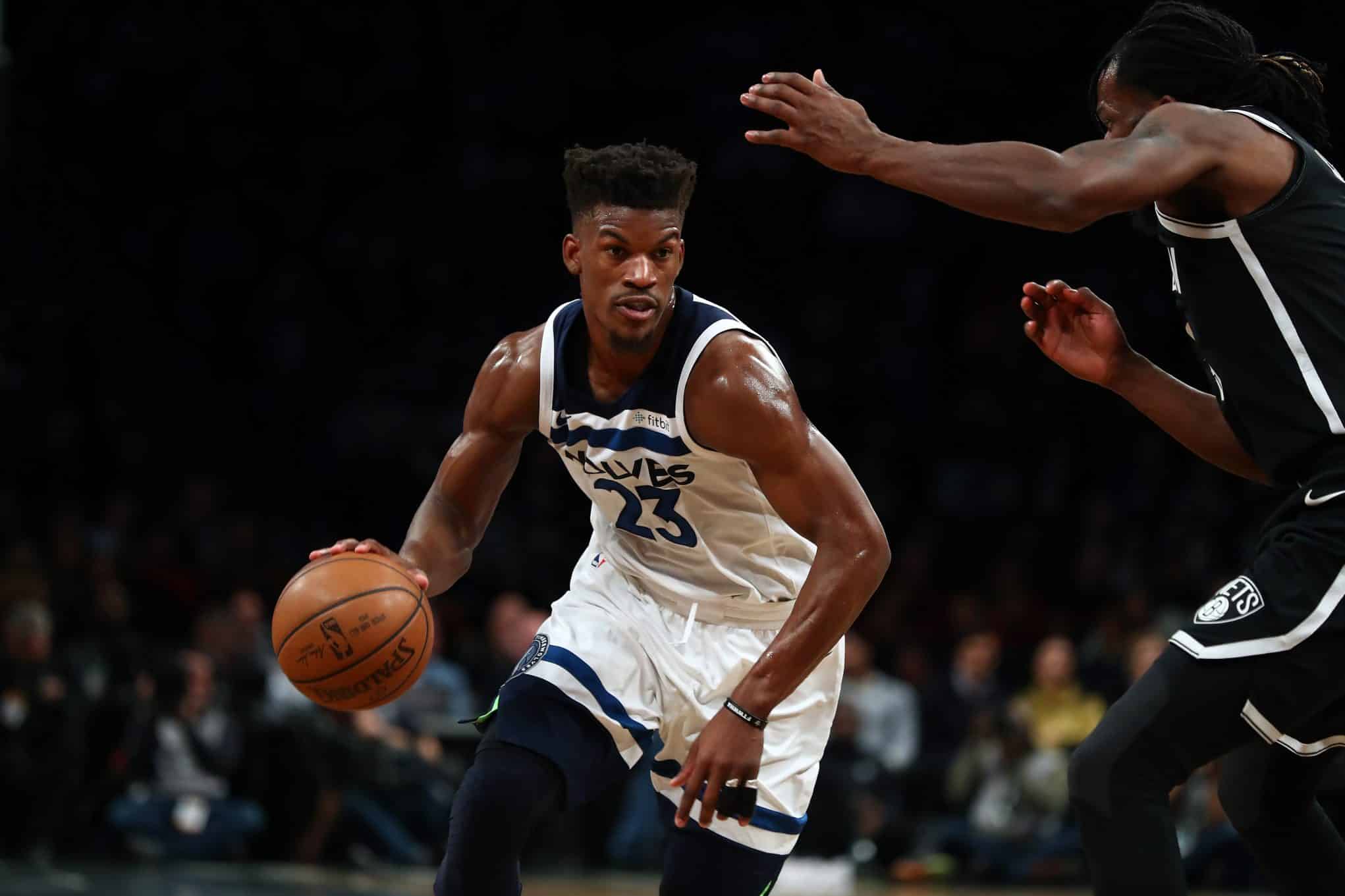 Jimmy Butler, Kyrie Irving
After averaging 22.2 points, 4.9 assists, and 5.3 rebounds per game, Butler finished his first year with the Timberwolves with a series loss in five games to the Houston Rockets.
Reportedly upset with his teammates work ethic, he's a near-certain free agent next summer. Butler recently turned down a four-year, $110 million extension offer from Minnesota, per Adrian Wojnarowski of ESPN.
While this move does open the door up for a higher Timberwolves offer next summer, most are gambling Butler makes a move for a new home. Why?
Reports started circling recently that he and All-Star Kyrie Irving have reportedly expressed interest in playing together. Both will be free agents next summer.
Per Joe Cowley of the Chicago Sun-Times:
"A league source close to the situation told the Sun-Times on Tuesday that Celtics point guard Kyrie Irving and former Bulls All-Star Jimmy Butler — who's been playing with the Timberwolves since a draft-night trade in 2017 — are still trying to figure out a way to play together."
Cowley later notes that the two stars "intend to build an elite backcourt," whether in Boston where Irving resides currently or "somewhere else in the East."
Cue the Brooklyn Nets, who currently project to have an NBA-high $70 million in cap space next summer. Irving underwent knee surgery in April and was forgotten in the younger Celtics' push to the Eastern Conference Finals.
Still, the five-time NBA All-Star put together a career season just prior, posting averages of 24.4 points, 5.1 assists and 3.8 rebounds per game. It will be to no one's surprise if Irving wants to relocate next summer, as Boston's core continues to grow and their cap space continues to shrink.
While The Nets' backcourt contains some promising young talent, passing up on the possibility of an Irving-Buter backcourt would be insane.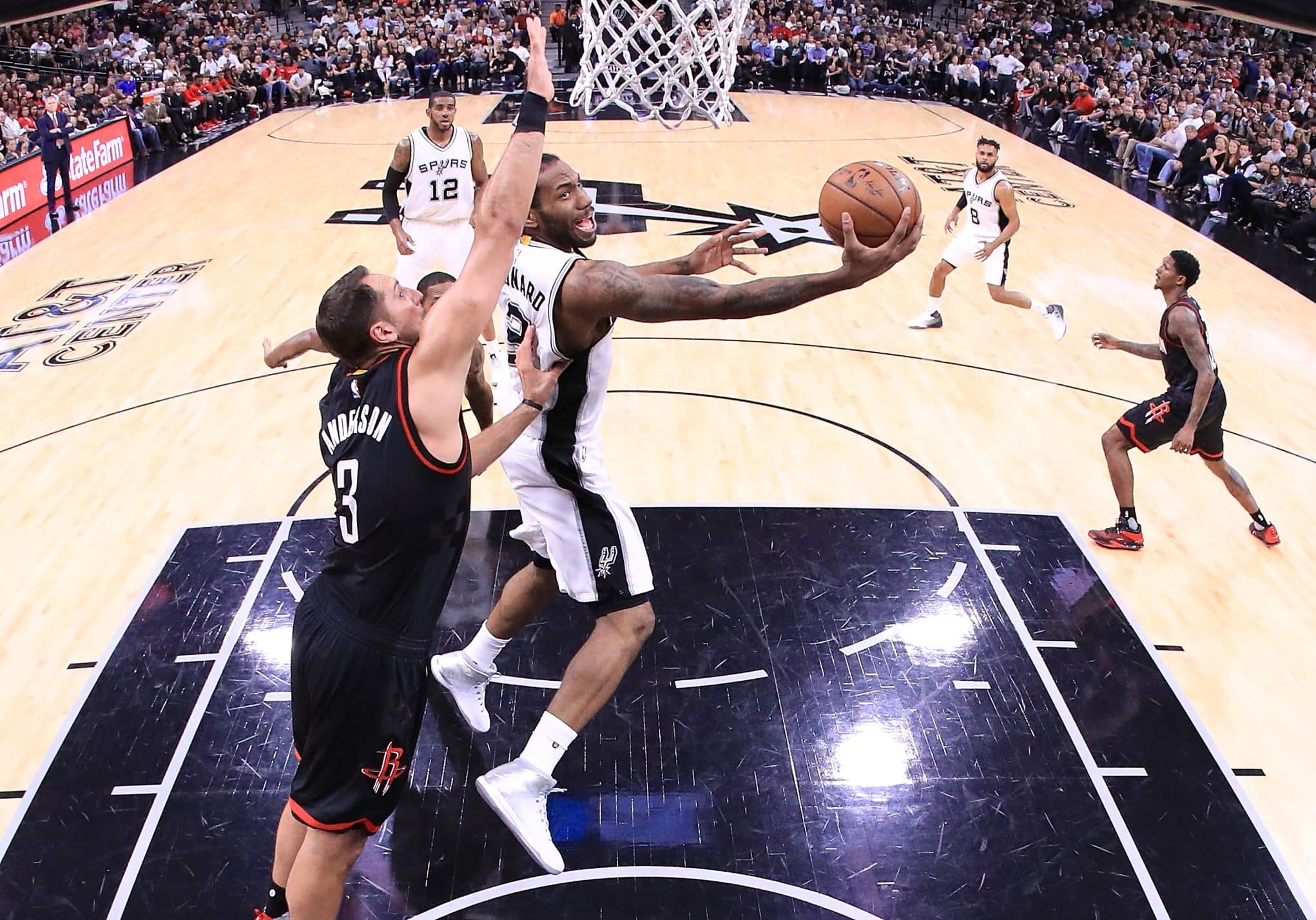 Kawhi Leonard
The most intriguing plot of the 2017-2018 NBA season was Kawhi Leonard's imminent break up with the San Antonio Spurs. After suffering a quad injury in the 2017 playoffs, he returned for just 12 games last season.
It was sudden, but Leonard's camp made his desire to be traded from San Antonio the most talked about topic on NBA Twitter. Shams Charania of Yahoo Sports was first with reports in June:
Kawhi Leonard wants out from the San Antonio Spurs, league sources tell Yahoo.

— Shams Charania (@ShamsCharania) June 15, 2018
It took just over a month, but the Spurs made it happen. While they were active in efforts to repair the relationship with their 2014 Finals MVP, it was to no avail.
Leonard was traded along with Danny Green to the Toronto Raptors in exchange for DeMar DeRozan, Jakob Poeltl, and a protected 2019 first-round pick.
Leonard felt that the Spurs were partially responsible for the failed recovery of his quad injury. Thus wasting a year of his prime as a top-five talent in the NBA.
The Brooklyn Nets, often commended for their top-notch medical facilities, would make for an obvious home for Leonard, who's reportedly seeking to play in a large market.
Forbes recently listed the Nets as the NBA's sixth most valuable franchise. It's not Los Angeles, but Leonard would certainly be playing on quite the stage. His name alone would dramatically improve attendance at the Barclays Center.
Leonard now faces a Finals-or-bust run with the Raptors. It seems unlikely that this Toronto team (as currently constructed) can take down the current favorites in the East, the Boston Celtics, let alone the greater powers of the West.
Should Leonard choose to remain in the Eastern Conference after one season with the Raptors, there's no doubt the Nets will work to set up a meeting. His capability to guard the likes of Kevin Durant and LeBron James will only make the Nets an even more attractive location for other star talent.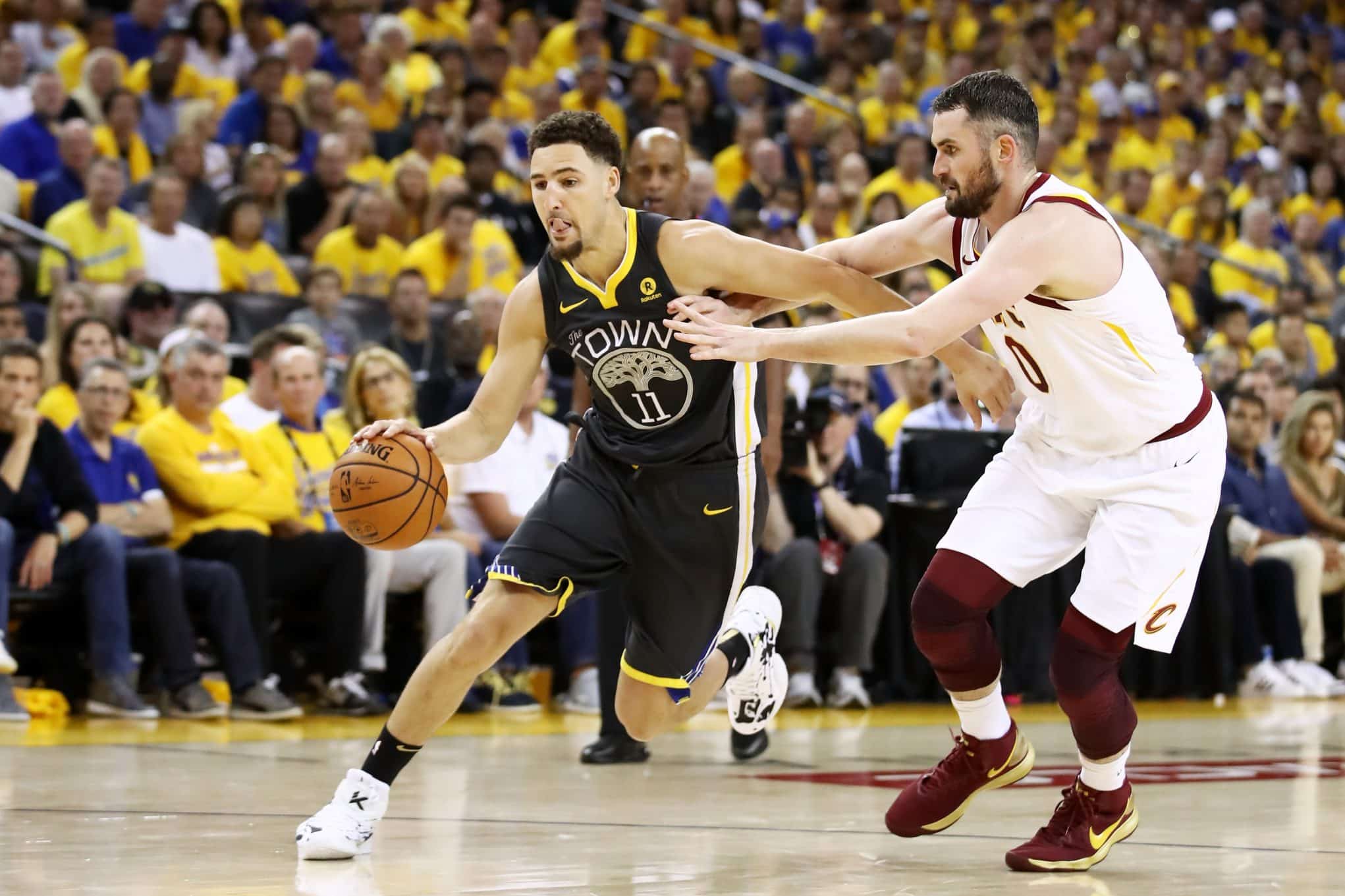 Klay Thompson?
One less talked about option in next summer's free agency is guard Klay Thompson. He's already played in four consecutive Finals with the Golden State Warriors and will enter free agency a three-time NBA champion—likely a four-time NBA champion.
It seems more likely that Thompson will re-sign with the team that's birthed such historical success. Yet one can't help but wonder if after multiple championships that he's not ready to run his own show. Golden State will soon face the decision that all great dynasties come to at that imminent fork in the road.
What are they willing to pay to keep this team together? Is this team that far from a championship without Thompson?
The answer to those questions, along with the guard's own personal agenda, could result in a divorce. With the Nets on the hunt for star talent, Thompson could emerge as a viable candidate for a max contract.
He averaged 20 points per game on a .440 clip from deep last season with Golden State. A seven-year veteran, Thompson's ability to create and status as a sharpshooter would be a near perfect fit for the Nets' offense.
General manager Sean Marks has laid a stable foundation to hold the weight of star talent.
All names mentioned will assuredly be considered next summer, and ideally will consider Brooklyn as their future home.
So watch the Nets this year. They'll be auditioning for the likes of Kawhi Leonard, Jimmy Butler and others. And that court at Barclays Center will prove the most fitting stage of all.