Swapping DeMar DeRozan for Kawhi Leonard and Danny Green makes the Toronto Raptors bonafide title contenders. 
On Wednesday morning, the news officially broke that the Toronto Raptors and San Antonio Spurs had completed a trade sending Kawhi Leonard to Toronto, along with Danny Green. In return, the Spurs took on DeMar DeRozan, Jakob Poeltl, and a top-20 protected first rounder in 2019, which becomes two second-round picks if it doesn't convey next draft.
The Spurs got the short side of the stick on this trade. On the other end of the deal, the Raptors improved in every way.
They now have a top five player in the league (if Kawhi is healthy). Toronto has never had a player of Leonard's caliber. They got out of DeMar's big contract, which owed him $27.7 million for each of the next three years. This allows them to have flexibility in the future that would have been difficult with DeRozan on such a large contract.
The Raptors were also able to retain their very best young talents. Poeltl was the only lost prospect. OG Anunoby, Pascal Siakam, Delon Wright, Fred Van Vleet, and Norman Powell all remain in Toronto. So if things go wrong this season or next, the team has plenty of assets to move forward with.
Even if Kawhi is a one-year rental, the Raptors have a ceiling as high as any team in the East. If Kawhi is the same Defensive Player of the Year stopper and MVP candidate as he was in the 2016-2017 season, the Raptors realistically could be the second best team in the league. Danny Green also adds a set of skills every team needs.
For NBA teams today, the biggest priorities are the ability to take and make a lot of threes, switch positions on defense, and create shots for yourself and others.
This was a game plan the Raptors followed last season, and it led them to the second-best offensive rating and fifth best defensive rating in the NBA. What they lacked was a true All-NBA defensive stopper and a high-production wing that can hit threes with high volume and accuracy. DeMar DeRozan was neither, and Kawhi Leonard is both.
DeRozan shot 31.2 percent on 3.6 3PA per game last year. During the 2016-17 season, Leonard shot 38 percent on 5.2 3PA. Leonard is also a two-time DPOY. That difference is the difference between getting swept by the Cleveland Cavaliers in the second round of last year's playoffs and potentially making quick work of them in 5 or 6 games.
The 2018-2019 Raptors can play some intimidating lineups with very high upside on both ends.
Here are a few possibilities:
PG: Kyle Lowry
SG: Danny Green
SF: OG Anunoby
PF: Kawhi Leonard
C: Jonas Valanciunas
This lineup is conservative on defense and dangerous on offense.
PG: Fred VanVleet/Delon Wright
SG: Danny Green
SF: OG Anunoby
PF: Kawhi Leonard
C: Pascal Siakam
This lineup is much younger and faster, and just as dominant on offense and defense.
PG: Kyle Lowry
SG: Danny Green
SF: OG Anunoby
PF: Kawhi Leonard
C: Pascal Siakam
This is most likely their best lineup overall. On offense, everybody is good or great from behind the arc except for Siakam, who is probably average at best. On the defensive end, it will be a monster challenge for opponents to find a way to score on this team. Each defender can defend most positions, and switching the way the Houston Rockets did last year should be their strong suit.
Inevitably, the title hopes for the Raptors obviously comes down to the Golden State Warriors, specifically defending their lineup of All-Stars. The Raptors are probably the best-equipped team to handle them at this point.
Kyle Lowry would defend Steph Curry, which is about as good as you can hope for in that matchup. Danny Green can take on Klay Thompson since he is used to the style of play Klay thrives in. Kawhi Leonard of course guards Kevin Durant. Leonard may be the best perimeter defender of this decade and has a good chance of making life miserable for Durant.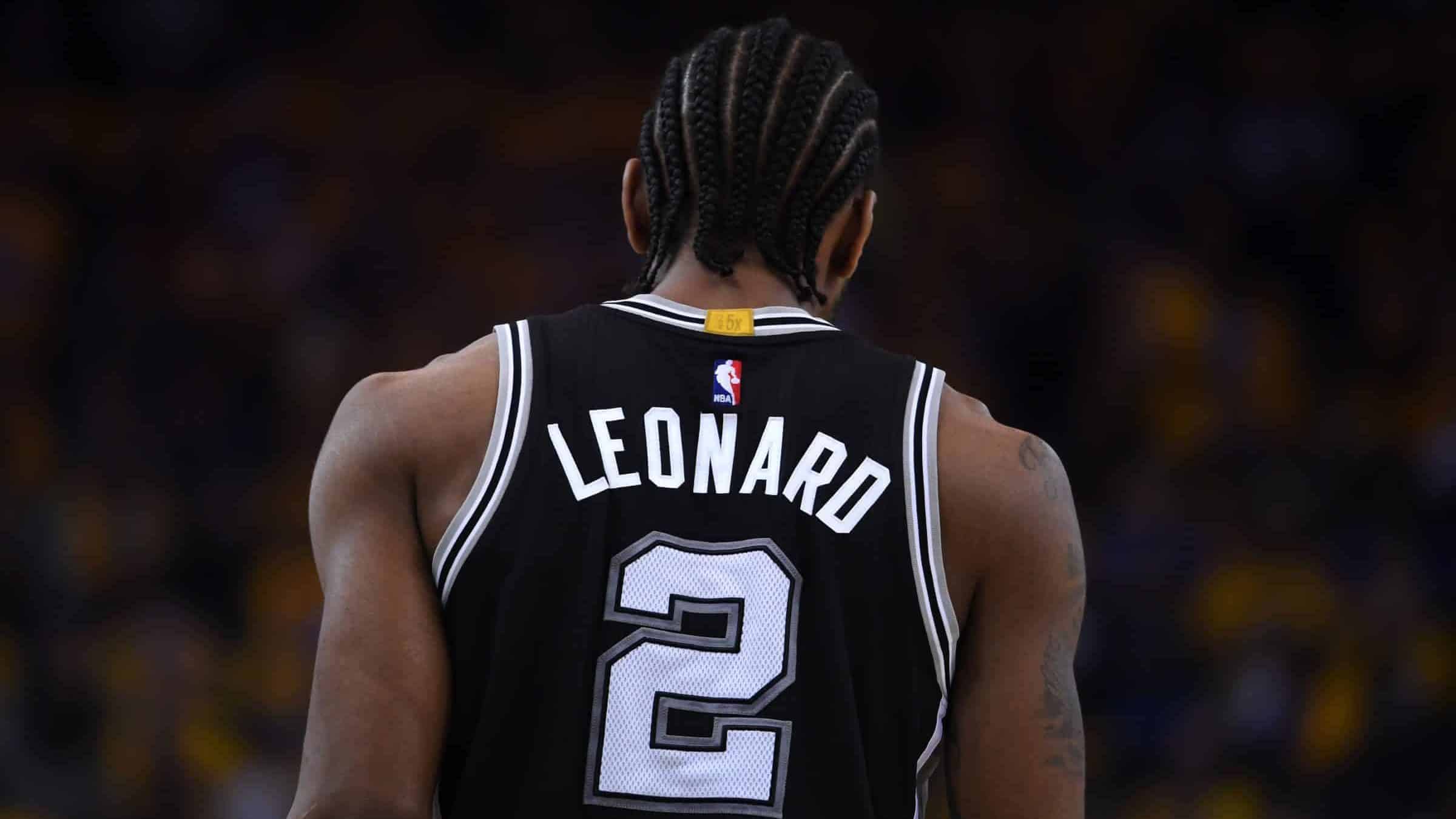 OG Anunoby can match up with Draymond Green and should be able to play up to Green's level. Anunoby did a really good job when he defended LeBron in last year's playoffs, and this should be a downgrade in difficulty. Pascal Siakam is incredibly versatile and should be able to handle any of Cousins (to an extent), Jordan Bell, or Kevon Looney.
What's most intriguing about Toronto is the idea that any of OG, Leonard, and Siakam can credibly defend anyone on the Warriors. Having three defensive weapons like that is a challenge this Warriors dynasty has never faced.
The biggest rebuttal against this tactic is the claim Cousins can dominate those matchups. That's possible, but the five-out nature of the Raptors would force Cousins to play perimeter defense—a lot. His defensive inability should outweigh his offensive impact and force him off the floor.
This trade alone has catapulted the Toronto Raptors into a new tier of competition, along with Golden State, the Boston Celtics, and the Houston Rockets. They have their best chance ever of getting all the way to the NBA Finals right now.
NBA fans desperately want to see the Warriors fall next year. Do the new look Raptors have what it takes to disrupt and outscore Golden State and steal a championship? History says no, but only time will tell.