2) 9/11/11: Dallas Denied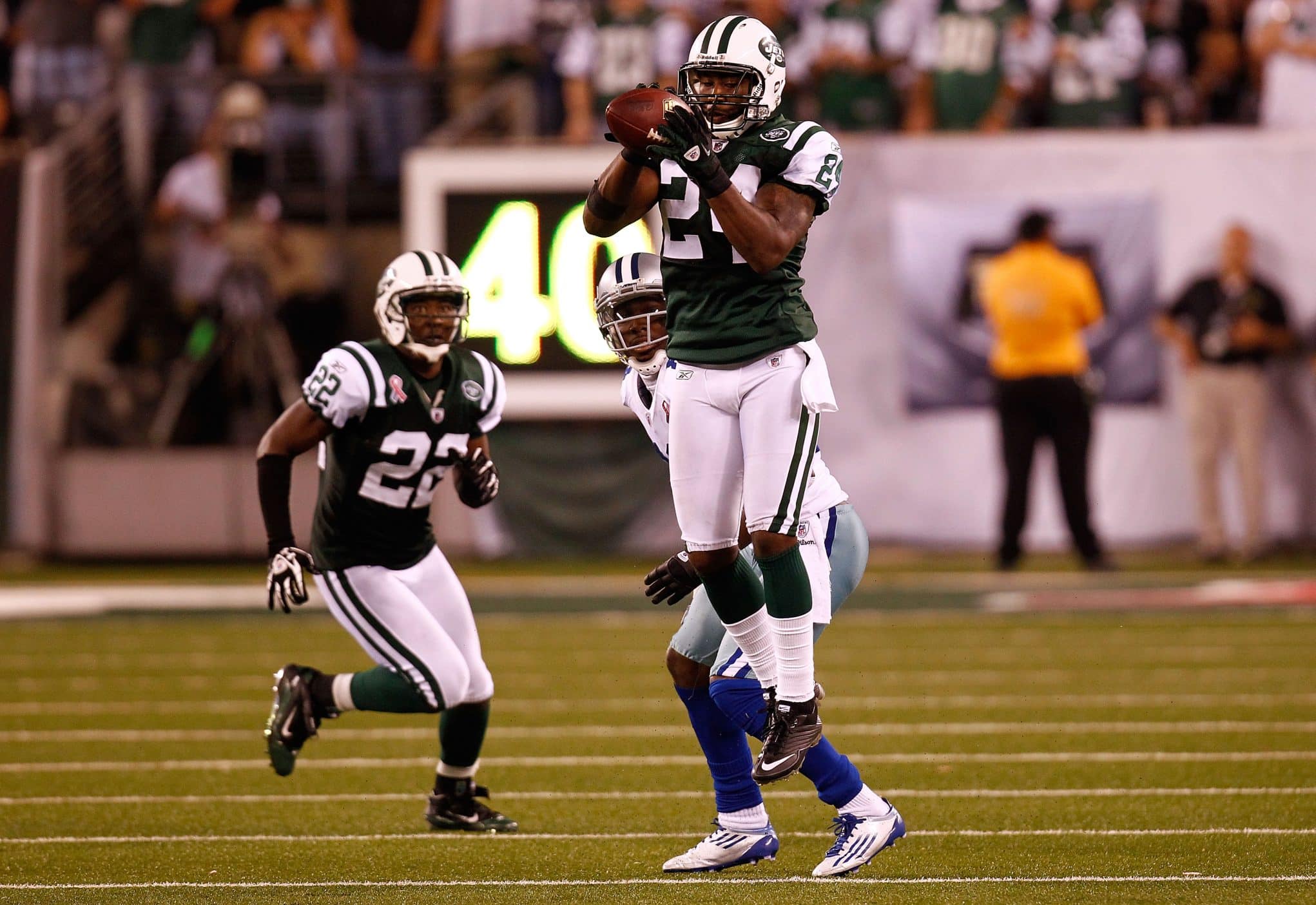 The 2011 season began on a somber note, as the league commemorated the 10th anniversary of the September 11, 2001 tragedies. The opening Sunday appropriately concluded near Ground Zero, where the Jets began their season against America's Team, the Dallas Cowboys.
In a back and forth thriller, Revis set the Jets up for victory, stifling Dallas' game-winning drive before it began. With under a minute to go, the Cowboys began their march to glory at their own 41-yard line, but Revis intercepted a Tony Romo pass intended for Dez Bryant, getting it just within range for the former Cowboy kicker Folk to nail a 50-yard field goal, the finishing touch of a 27-24 victory.
1) 1/17/10: Discharged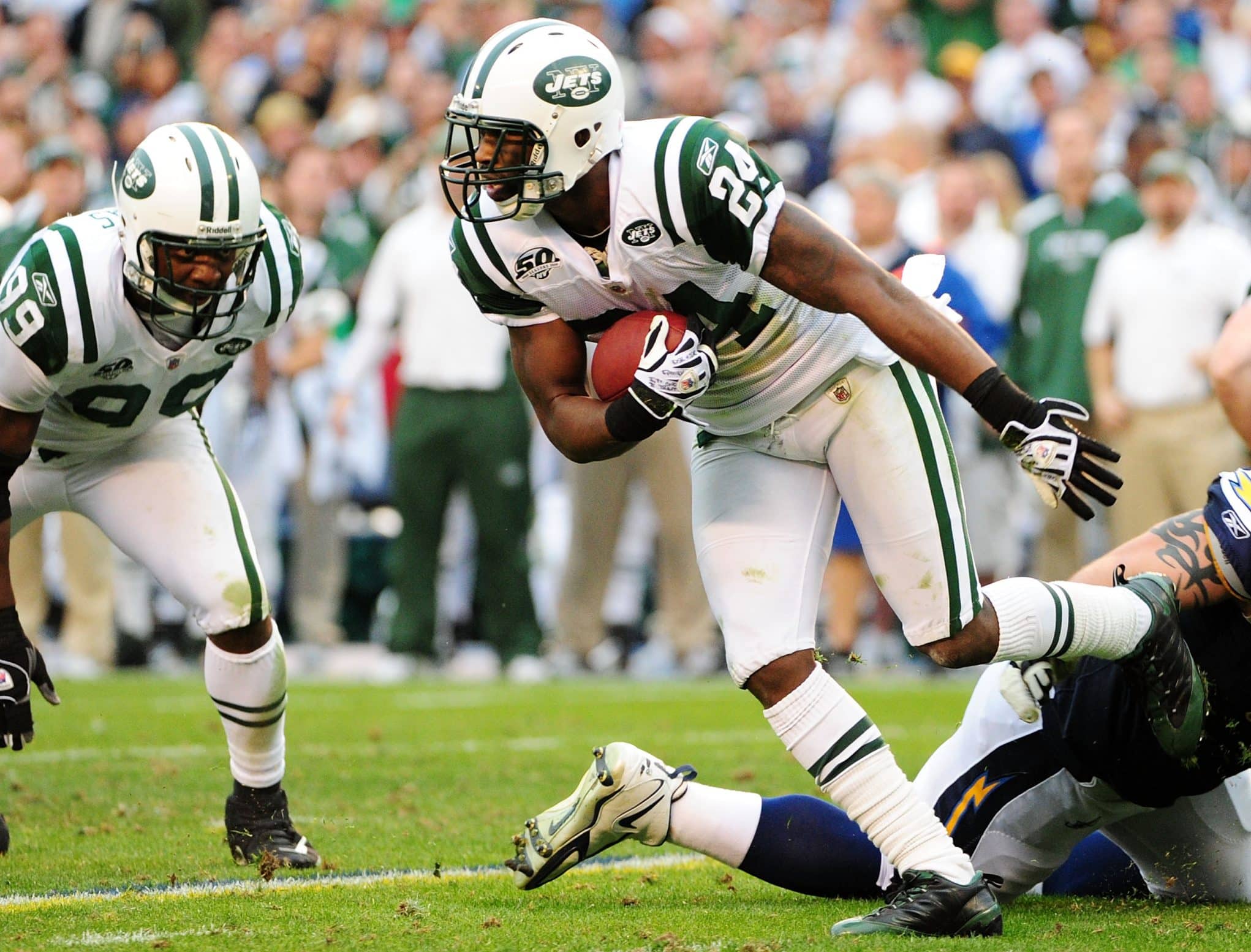 The aforementioned 2009 Jets snuck into the playoffs at 9-7, yet then-head coach Rex Ryan famously decreed his team should've been labeled the favorites in the NFL's dozen-team tournament. Revis was more than happy to back up the words of one of his earliest believers.
A week after dispatching the Bengals, the road for Revis didn't get easier, as next in the line were the 13-3 San Diego Chargers in the divisional round, armed to the teeth with offensive firepower. Primarily matched with Vincent Jackson, Revis led an impenetrable collaborative effort, as the Jets kept the Chargers in check.
Vincent Jackson did some damage, but only when Revis was handling other responsibilities. Of Rivers' 27 completions on the afternoon, none of them were made to a receiver covered by Revis, who deflected two passes and nabbed another game-changing interception.
With the Chargers up 7-3 and driving in Jets territory in the latter stages of the third quarter, Revis pulled off an athletic turnover, diving for a deflected ball off of Jackson's foot as the pair fell. The Jets would add two touchdowns in the fourth quarter, and San Diego never truly threatened after that, earning only a garbage time touchdown in a 17-14 Jets win.
Follow Geoff Magliocchetti on TWITTER