4) 9/21/15: Back in the New York Groove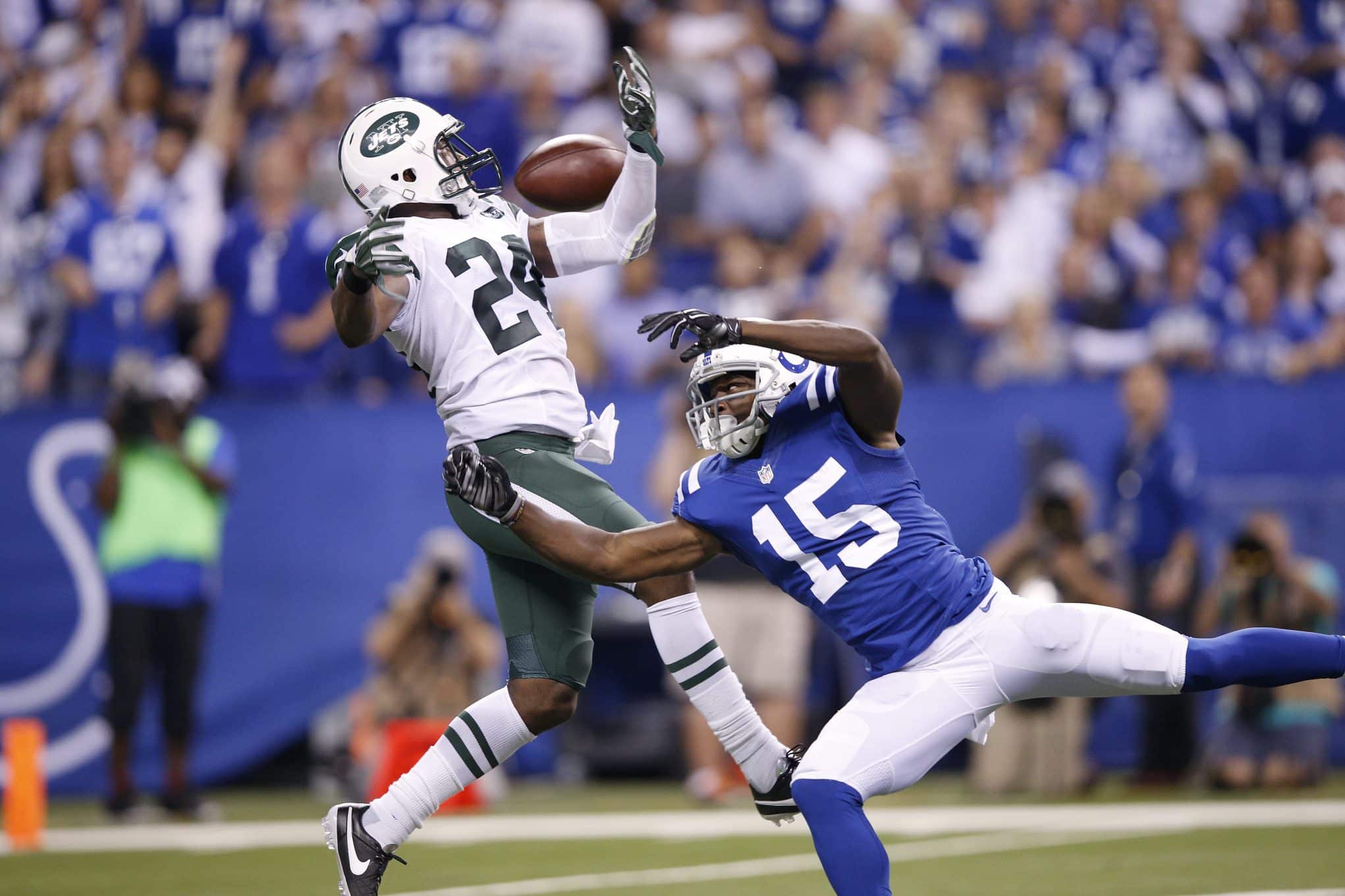 Though hurt by his betrayal to the New England Patriots, Jets fans were pleased to see Revis return in 2015. Indianapolis Colts fans, on the other hand, were probably quite sick of him by the time their Monday night showdown in September ended.
En route to earning a Super Bowl ring with the hated Patriots, Revis had an interception in the infamous AFC Championship blowout over the Colts, a 45-7 snoozer that became far more famous for originating the Deflategate saga. Indianapolis fans got a whole lot more Revis in prime time at Lucas Oil Stadium, which was closer, but almost never in doubt thanks to the cornerback's antics.
He took part in three Jets takeaways, two of which occurred in New York territory, igniting a 20-7 victory. After recovering two fumbles, including one at the cusp of the goal line, Revis intercepted another Andrew Luck pass, signaling his official New York return.
3) 10/17/11: 100 Grand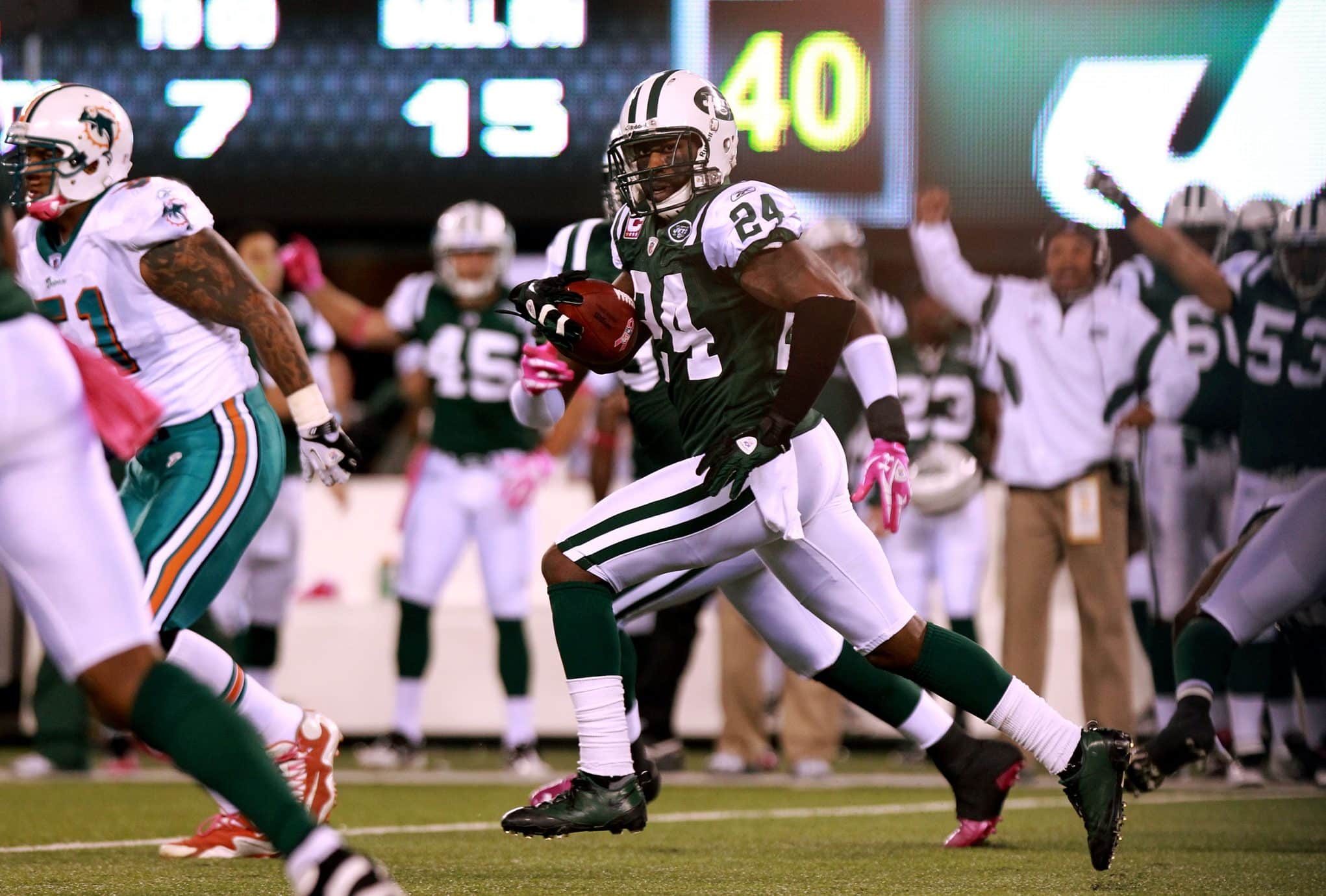 Mired in a three-game losing streak, the Jets' season might've hinged on a Monday night showdown with Miami. In the first quarter, the Dolphins were up 3-0, and were driving for a touchdown. Six points were scored … but the Dolphins were not the recipients.
Matt Moore's throw, intended for future-Jet Brandon Marshall, was taken away by Revis, who navigated through traffic to take back the interception a whopping 100 yards for the score, giving the Jets a lead they would not relinquish. He would add one more to seal the deal in the fourth quarter, capping off a 24-6 win.
The return tied for the longest in Jets history, matching a 1996 record set by Aaron Glenn.