The Anaheim Ducks retiring Scott Niedermayer's No. 27 should be something that bothers New Jersey Devils fans.
Hockey Hall of Fame defenseman Scott Niedermayer once helped the New Jersey Devils defeat the (then) Mighty Ducks of Anaheim in seven games during the 2003 Stanley Cup Final, the team's third Stanley Cup championship in less than a decade.
It was then that Jersey's fanbase also witnessed Scott's brother, Rob Niedermayer, shake the Devils' defenseman's hand and congratulate him on yet another accomplishment while donning a New Jersey sweater.
When the celebration began at the old Continental Airlines Arena, Niedermayer was one of the first Devils' players to hoist Lord Stanley in front of the roaring Jersey crowd at the Meadowlands. At the time, it seemed that it would be almost impossible to envision No. 27 wearing another team's jersey at some point in his career, let alone lifting another Stanley Cup with another team and with his brother again on the same sheet of ice.
Well, those two aspects mentioned above happened when Niedermayer left the Devils for the Mighty Ducks of Anaheim in unrestricted free agency during the 2005 offseason, signing a four-year contract with Anaheim. The 2004 Norris Trophy winner opted to leave New Jersey to play alongside his brother in Southern California and only added more significant hardware and accomplishments to his hockey resume.
In his first season with the Ducks, Niedermayer was named the team's captain before even skating in one regular season game with Anaheim. It was apparent from the get-go how much of an influence one of the greatest Devils and players, of all-time had on one of the league's younger organizations that had also yet to win a Stanley Cup.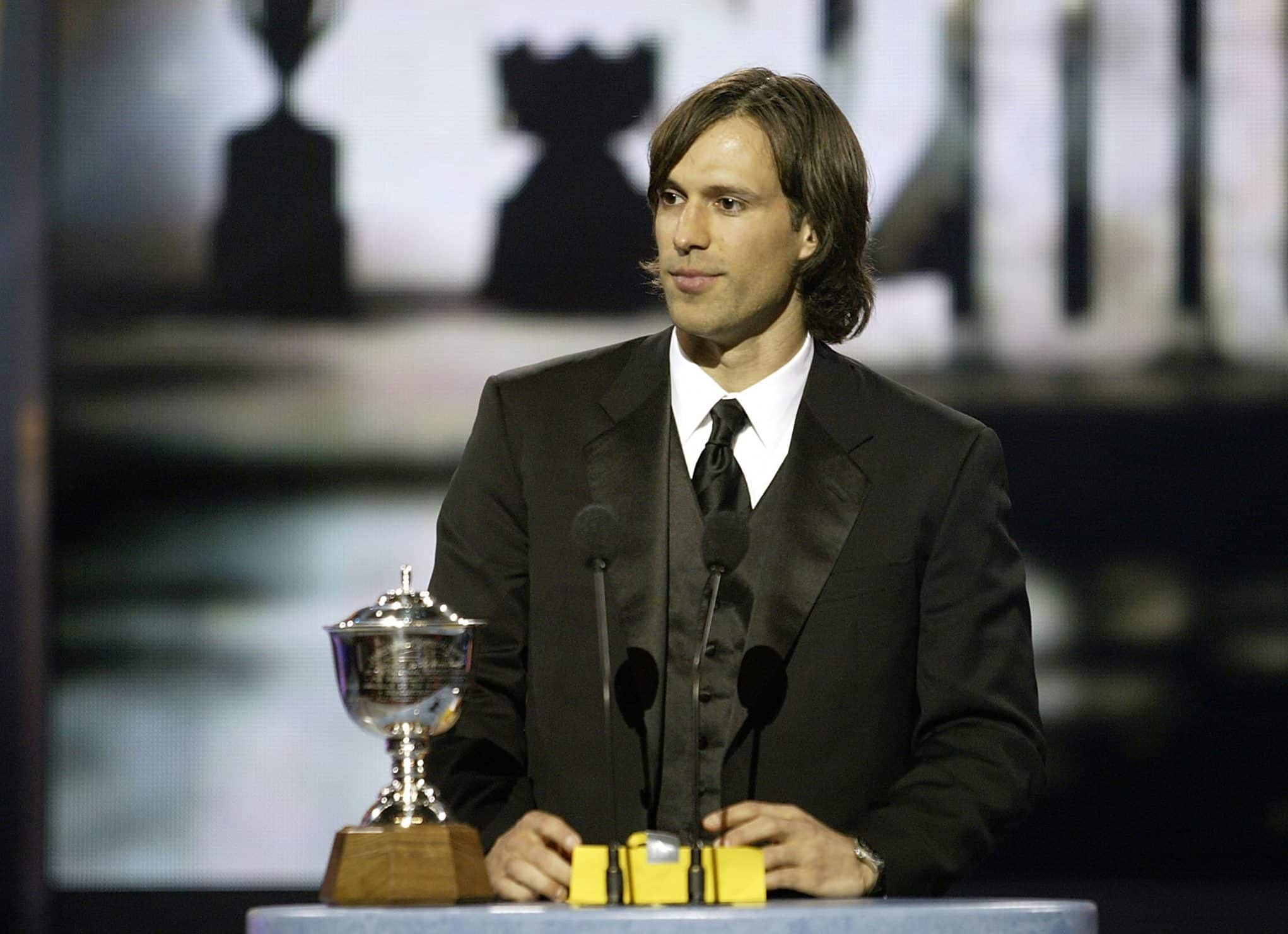 The former first-round draft pick (1991) led the Ducks to the 2006 Western Conference Finals, the second appearance in franchise history, but only to lose to the Edmonton Oilers in five games. Not a bad start on the West Coast for the three-time Stanley Cup champion, right?
Though one season later, Niedermayer not only captained Anaheim to its first ever Stanley Cup Championship after the team defeated the Ottawa Senators in five games, but the Edmonton, Alberta native was also awarded the 2007 Conn Smythe Trophy as the Stanley Cup Playoffs' most valuable player.
Niedermayer would go on to play in five full seasons with the Ducks before retiring in Anaheim after the 2009-10 campaign. Now, eight years later, the Ducks officially announced on Monday that the team would be retiring his No. 27, along with Paul Kariya's No. 9, to the rafters during the upcoming season as in light of celebrating the franchise's 25th anniversary.
Yet, should the Ducks retire Niedermayer's number and should the honor bother Devils fans?
For starters, the Hockey Hall of Famer has inked his name into a few categories as an all-time leader in Ducks' history.
Niedermayer is ranked sixth (206) for assists and power-play goals (39), and then seventh in points (264). Yes, the Ducks are entering their 25th season, but those are still notable considering that Niedermayer only spent a total of five seasons with the team.
While those statistics alone normally wouldn't see a player have his number retired by an NHL team, every organization does have the right to honor players to its own respective standards.
To an extent, it makes sense that the Ducks would retire Niedermayer's No. 27, considering he was an inaugural asset to the team's first Stanley Cup, which was also the state of California's first Cup. Anaheim is still considered a young organization and after two decades of some recent success, it's fair to say that the timing is right to retire another number other than Teemu Selanne's No. 8 (2015).
Niedermayer has remained close with the organization since his retirement, too.
Still, it should just be Kariya's number that's being lifted the Honda Center's rafters this season.
Keep in mind that his No. 27 was previously retired by the Devils back in December of 2011. One could argue that players shouldn't be allowed to have their numbers retired by more than one team, perhaps other than Wayne Gretzky. Niedermayer will become the eighth skater to have his jersey number retired by more than one team joining the likes of Bobby Hull, Gordie Howe, Gretzky, Ray Bourque, Mark Messier, Patrick Roy and Tim Hornton.
If the Ducks were going to retire Niedermayer's No. 27, Anaheim should have waited at least another 10 years. Skaters who had brief tenures with teams and have their numbers retired by that respective organization just doesn't have the same overall significance or magnitude that it may have with the player's original club. Sometimes waiting for an extensive length of time would make a jersey retirement such as Niedermayer's that much sweeter, and by that time Anaheim would also hope it would have a post-Niedermayer Stanley Cup championship to show for.
For New Jersey, Niedermayer will become the first player to have his jersey number retired by the Devils and an additional team. It's an odd feeling, considering how traditional the Devils were for so long under the Lou Lamoriello regime, and this honor almost portrays as if it's breaking a tradition that shouldn't be touched.
It's also strange to see another fanbase honor his jersey retirement considering just how much playoff and championship success Niedermayer had with the Devils.
Yes, Niedermayer has remained close with the Ducks organization since he retired back in 2010, but he's a Devil for life that did the Ducks a favor towards the end of his illustrious career.
Perhaps, Anaheim was better off giving Niedermayer a statue, or could just wait longer to lift No. 27 to the rafters at the Honda Center.
Follow Kyle on TWITTER