With big names on the roster such as Landon Collins and Odell Beckham Jr., there are numerous Giants who become overlooked.
The 2018 New York Giants roster has fans, players and staff very excited. With big names including the likes of Saquon Barkley, Odell Beckham Jr., Landon Collins, Evan Engram, Eli Manning, plus numerous others, the Giants are poised to make some noise this upcoming campaign.
However, there are numerous individuals on this roster that seem to get overshadowed by these bigger stars. They don't nearly get as much coverage and attention, but can be key factors for Big Blue in 2018. On either side of the ball, there are multiple guys who can become key factors in a possible playoff push.
WR Roger Lewis Jr.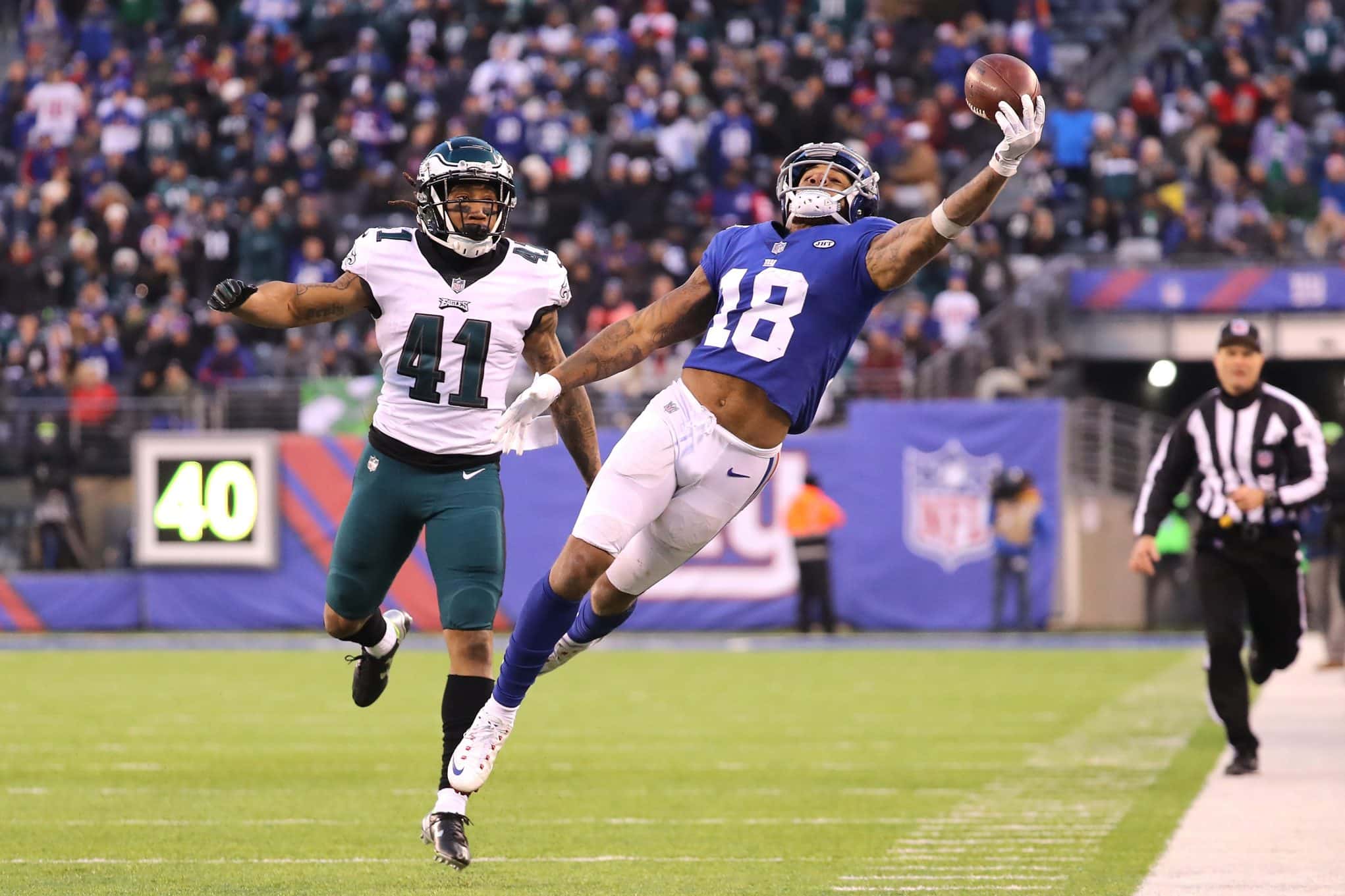 Undrafted in 2016 out of Bowling Green, Roger Lewis Jr. played a bigger role than usual for the Giants offense in 2017. With Beckham, Brandon Marshall and Dwayne Harris all ending up on season-ending IR early on, Lewis Jr. had to step up and become a prominent target for Eli Manning.
With 36 receptions for 416 yards and two touchdowns, Lewis Jr. became the productive receiver he proved he could be in his rookie season in 2016. Now Lewis Jr. will be fighting for that third receiver spot behind Beckham and Sterling Shepard. As many teams will be looking to double-cover OBJ, Lewis Jr. could get targeted by Manning extensively in 2018.
TE Rhett Ellison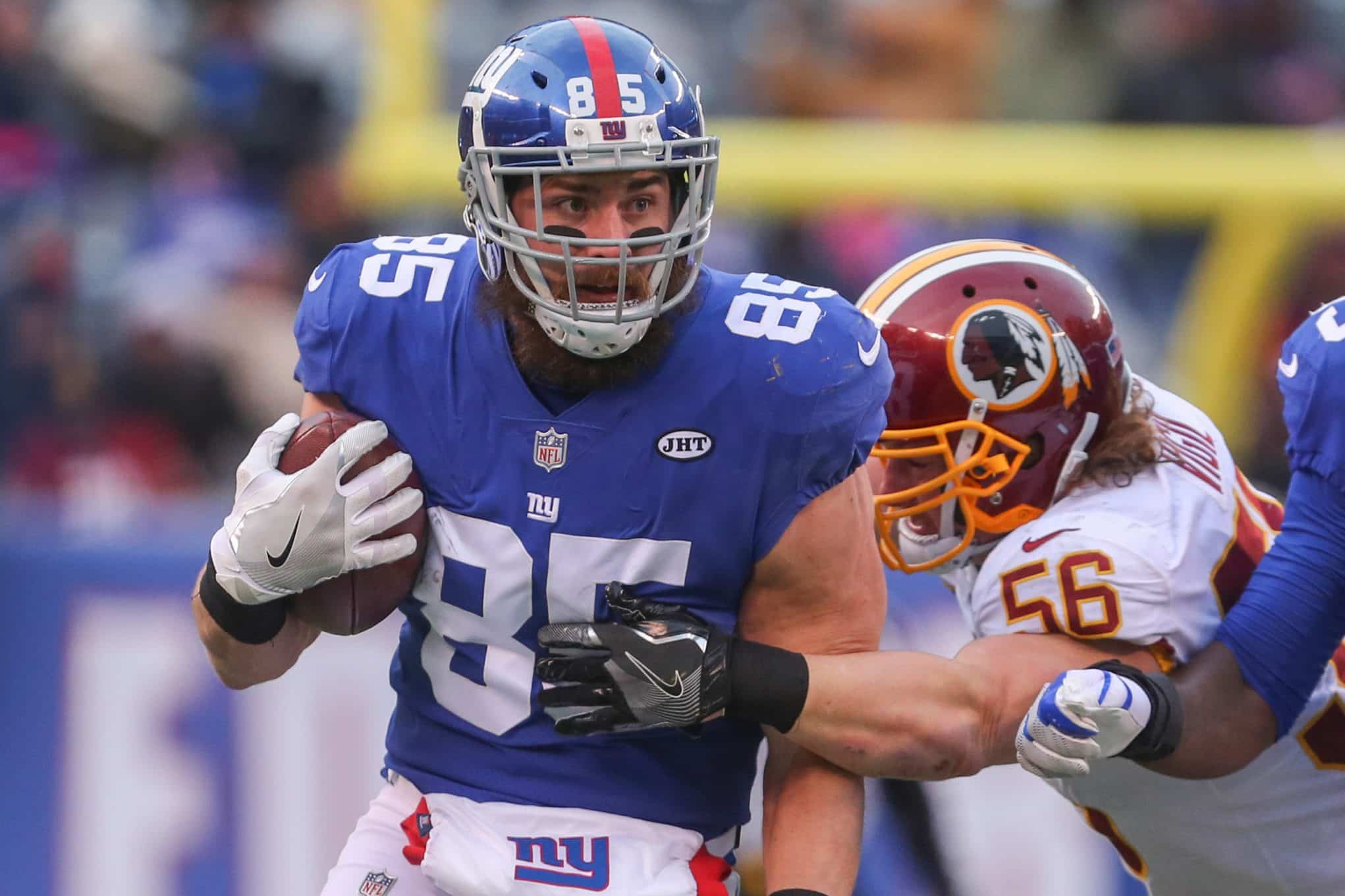 It was clear Evan Engram stole the show as far as tight ends are concerned with Big Blue in 2017. However, it was the second tight end that also showed potential. Rhett Ellison started in 14 games for the Giants this past season, racking up 24 receptions for 235 yards and two touchdowns.
Utilized more as a blocking tight end, Ellison can now be someone that can take some heat off of Engram. With Engram playing all over the place in the new Pat Shurmur offense, such as in the slot and in the backfield at times, Ellison can be a big, strong option at the goal-line and in short yardage situations. Just another option that Eli will have through the air.
DL Dalvin Tomlinson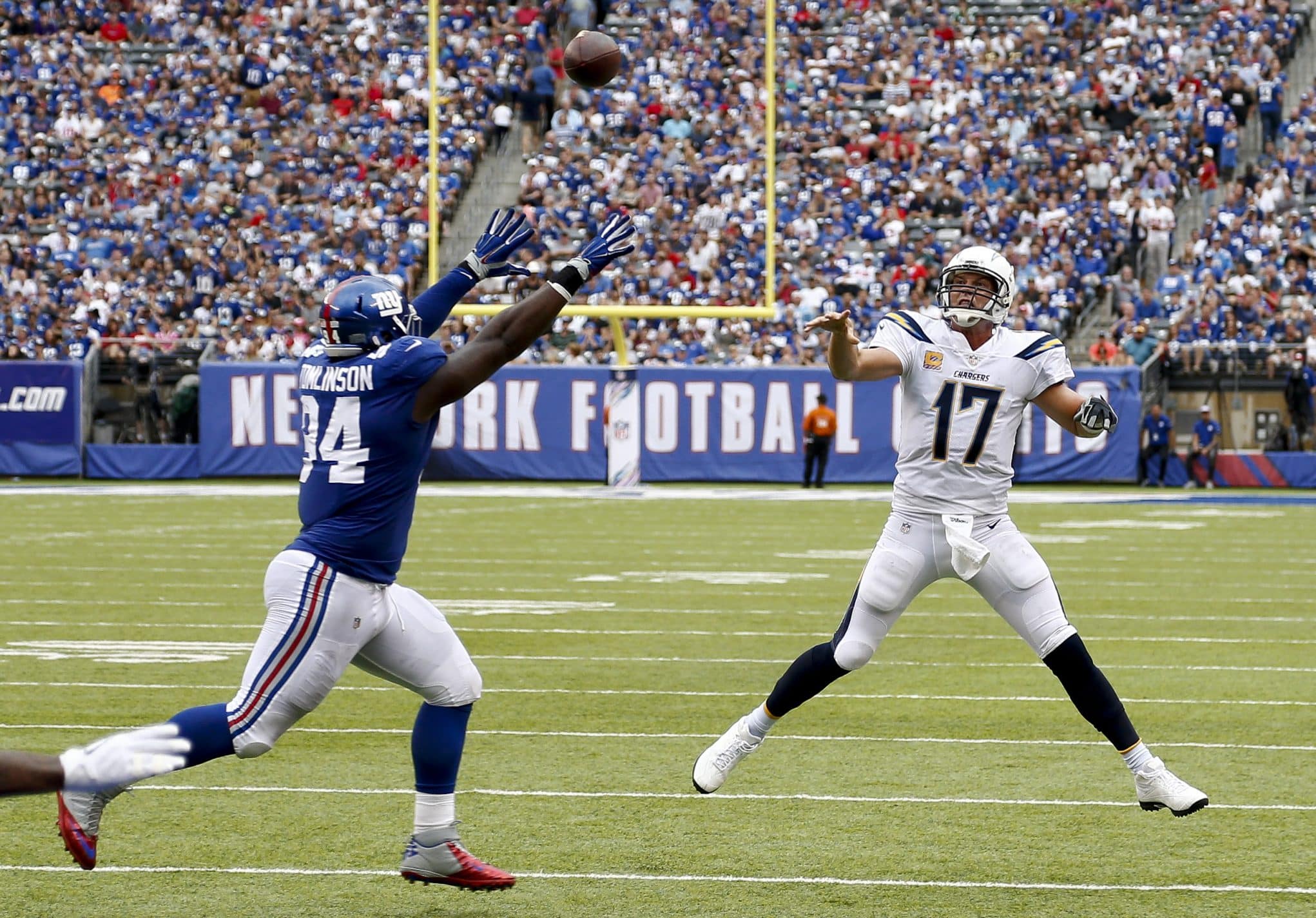 Entering his second year out of Alabama, Dalvin Tomlinson has to a be a huge factor for the Giants defense. Being the favorite to play on the line alongside Olivier Vernon and Damon Harrison, Tomlinson will be filling the role that Jason Pierre-Paul left when he was traded to the Tampa Bay Buccaneers in March.
Playing in all 16 games in 2017, Tomlinson only racked up one sack and 30 tackles. However, being placed in a bigger role this upcoming season, the former Crimson Tide standout is primed to become a big-named individual for this Giants defense. And learning from guys such as Harrison and Vernon, he has the potential to be an outstanding defensive lineman in the NFL.
LB Calvin Munson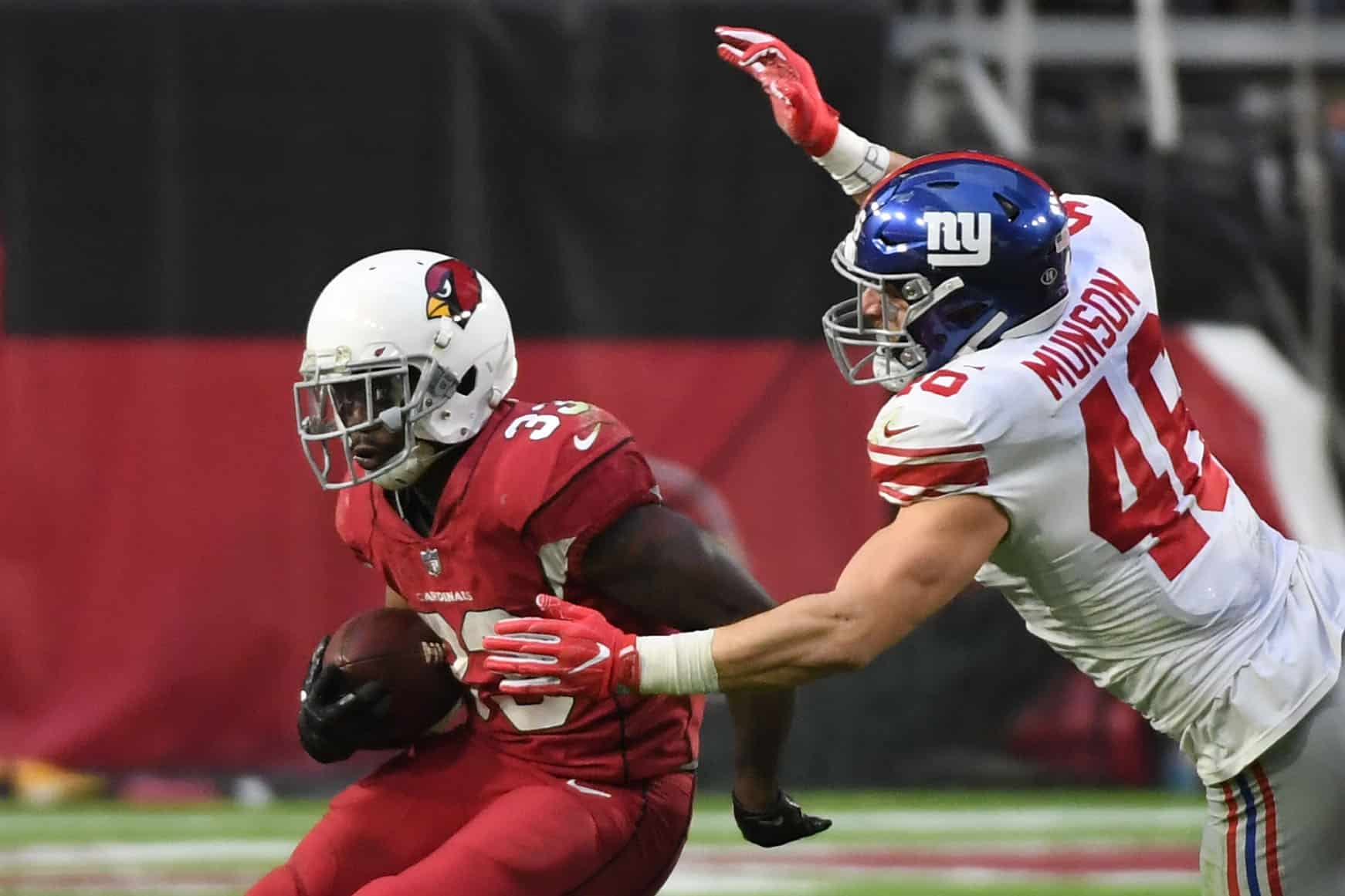 Playing in a defense that included various big-name players, Calvin Munson never received the credit he deserved. In his rookie season in 2017, the undrafted linebacker out of San Diego State University played in 14 games for Big Blue. Forcing one fumble, along with  two sacks and 35 tackles, Munson showed an intelligent skill set and work ethic.
Working alongside Alec Ogletree and B.J. Goodson, Munson will be able to gain more insight on the game, being that he's still in his early years. Although not getting the playing time he deserves, he could be an above average aspect in blitz packages.
If the effort and improvement continue, Munson could be part of what could be an outstanding linebacking corp.
S Darian Thompson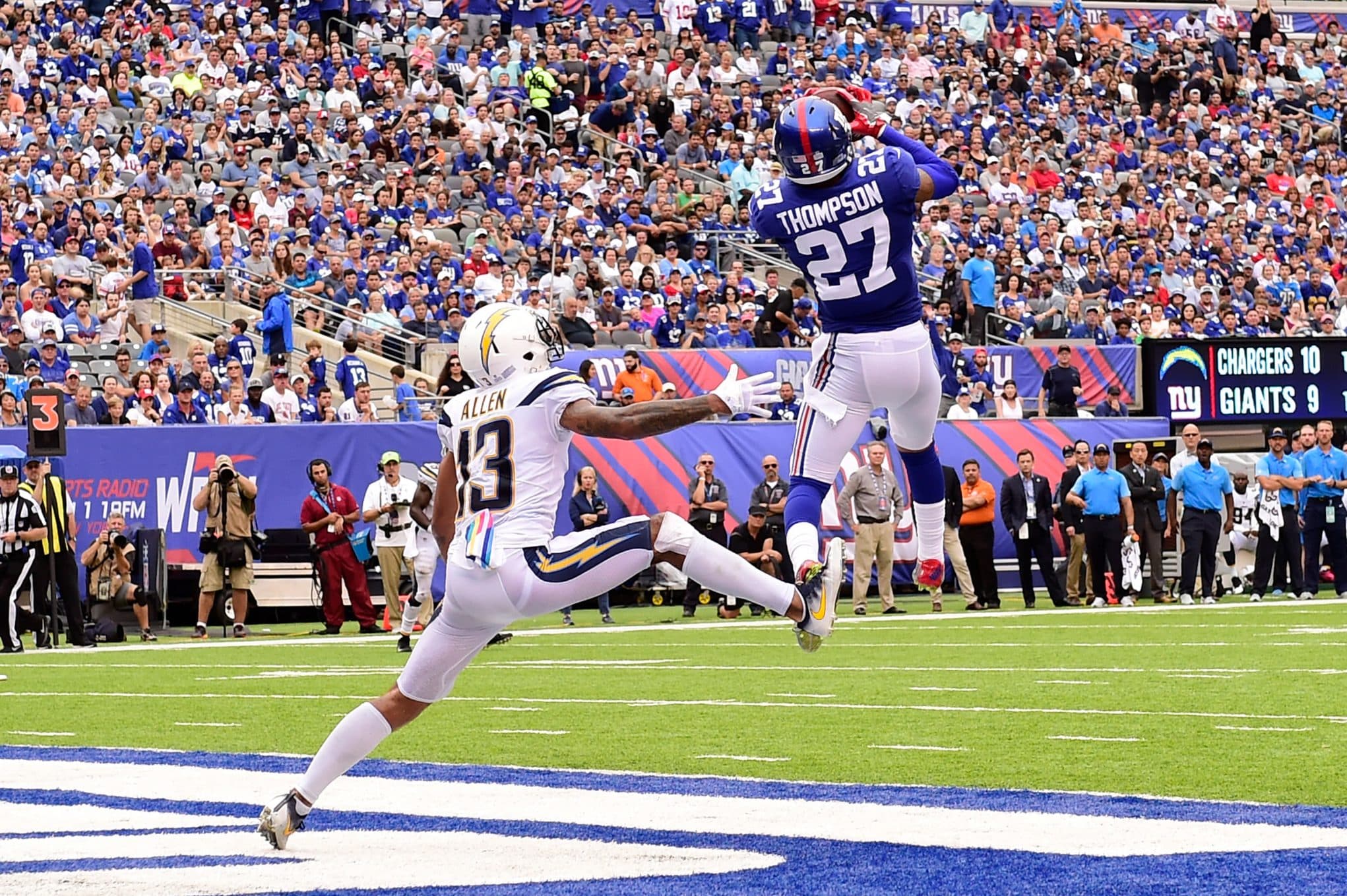 In his sophomore season in 2017, Darian Thompson started in all 16 games for the Giants. Although the bigger names in the defensive backfield were Landon Collins and Janoris Jenkins (and for bad reason, Eli Apple), Thompson's rookie season is one that showed promise and potential.
The former Boise State Bronco collected 61 tackles from the free safety position and proved he could be a prominent defensive back for Big Blue. Playing alongside Collins, he can also gain the intelligent advice he needs from an All-Pro veteran.
The worth ethic and skill set is there, along with a new defensive coordinator in James Bettcher. That being said, Thompson is poised to go above and beyond what he showcased in 2017.