The youth movement of the New York Knicks is in full swing. Craig Robinson will play a major role in player development and team success.
Take me back to that place I visit, every evening, just before I go to sleep. I see it and hear it so clearly in my dreams, the ticker-tape raining down on the canyon of heroes, the cacophonous roar of New York Knicks fans, and the Larry O'Brien trophy being hoisted into the air.
It's a simple dream, but one that finds it's legs in two of the most buzzworthy terms used often by this Knicks regime, "player development" and "culture".
Outside of the brain trust that includes Steve Mills, Scott Perry and head coach David Fizdale, the vice president of player development, Craig Robinson, will also have a major role in this team's eventual success or failure. Robinson has box-office appeal as the brother of former first-lady Michelle Obama, and a background in both, college basketball and corporate America.
Robinson's role will prove vital, as the Knicks just drafted young prospects like 18-year-old Kevin Knox and 20-year-old Mitchell Robinson. Both players have the ability to be exciting talents but will need time to learn the game and develop both on and off the court.
Let's take a look at how Robinson may help the young Knicks develop long and impactful careers.
Training
During the middle of last season, Robinson made some of his first comments regarding the type of "transformative" and "innovative" player development strategies that he will implement in New York.
Al Iannazzone of Newsday wrote about Robinson keeping his "special sauce" close to the vest, yet Robinson also gave some hints as to how fans will know whether their strategies are working.
Robinson explains:
"That's how you'll be able to tell what he's doing is working. It won't be just because he's making more shots. It's a holistic approach. You'll see our players getting better in the quantitative stuff in making shots and being able to play longer. But I think you'll also see confidence and basketball IQ and able to handle different situations better."
Although it's early, some of this work seems to be coming to fruition.
Knicks fans nearly broke twitter after seeing Frank Ntilikina's improved physique.
But it didn't stop there. Ntilikina continued to put in the work, specifically on his handle and pull-up jump shot.
It's possible that with the addition of Fizdale, conditioning takes more of a primary role with this regime.
As some may remember, Fizdale is a part of the Pat Riley coaching tree and also learned under Erik Spoelstra. The Miami Heat were famous for implementing intense conditioning programs, which helped players shred fat and put on muscle.
Players like James Johnson and Dion Waiters were noted to have completely changed their bodies. Alex Kennedy of HoopsHype identified outdoor sprints, pulling sleds, and tire flips as part of the program that had players throwing up in trash cans, but winning games with a dearth of talent.
Development on and off the court
One of the most positive signs with this new Knicks regime is that every member of the front office including, Mills, Perry, Fizdale and Robinson have emphasized that player development only works if there is development on and off the court.
It appears that Robinson, using his background in business as a bond trader as well as his background as a former college basketball coach, prioritizes open communication and ongoing evaluations to get the best out of his players.
Joseph Rosenbloom of Inc. spoke with Robinson about his philosophy and tactics when he was at Oregon State.
"At the end of practice the players sit down on the bench, and I go down the line. I do two to three minutes on each player. The only people who hear it are our staff. I don't want it to be a public flogging or a public admiration society. It is just for us."
Robinson's tenure at Oregon State was up and down, yet he was able to get some notable recruits to Corvallis and became the sixth winningest coach in the school's history.
Robinson's work has already paid dividends with the Westchester Knicks in the G League. At one point last season, the Westchester Knicks had the best record in the league, and by the end of the season, players like, Isaiah Hicks, Luke Kornet, and Trey Burke had seen minutes in the NBA.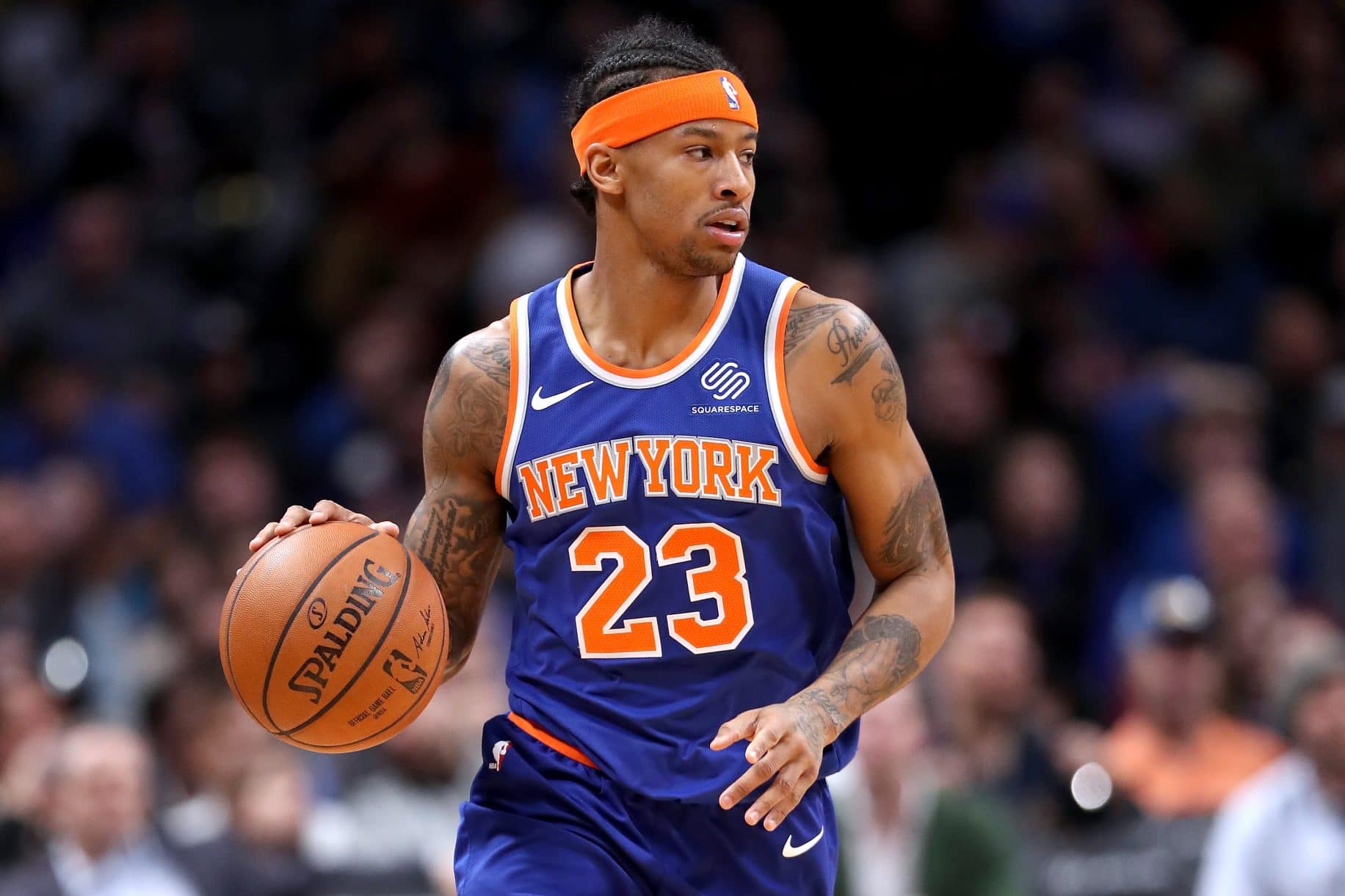 Off the court, Burke was a model citizen. During his time with the Jazz, there were rumors about a poor attitude and work ethic.
Yet with the Knicks, Burke was a true reclamation project. Burke himself, credited meditation, taking care of his body, and taking the game more seriously as reasons for his bounce-back season.
Burke, who spoke with Marc Berman of the New York Post, spoke about his career-high 42 points against the Charlotte Hornets.
The Charlotte game [career-high 42 points March 26] was one game when I really meditated heavily on. This is a perfect example — I was 2-for-9 against Charlotte, I think, 2-for-8, and it wasn't looking good, I wasn't shooting well. And I had a decision to make: Continue to dwell on the thoughts that got me to this point — which is uncertainty, hesitation — or speak over the situation and dismiss the thoughts that led you to this situation. And I just started speaking over the game, "I'm gonna take over the game to help this team win."
Certainly, this is more of a credit to Burke as an individual, but Robinson has also talked about team-building exercises, financial management and mindfulness training, which has become more commonplace around the NBA.
Over the course of next season, we will certainly be able to judge Robinson's effectiveness as the young Knicks will have ample opportunity to showcase their skills without franchise star Kristaps Porzingis for most of the season.
Although this growth and progress may not manifest itself in immediate wins; if this team can play hard, smart, and improve over the course of an 82-game season, Knicks fans will sign up for the rebuild.
They will also hope that the championship dream finally turns into a reality.