The Memphis Grizzlies are looking to dump Chandler Parsons' contract next to the fourth overall pick. New York Knicks general manager Scott Perry should start working the phones.
It's Scott Perry's first summer as general manager for the New York Knicks, and the opportunity to make a splash is there.
With eyes on the playoffs, the Memphis Grizzlies are looking to trade Chandler Parsons, and are offering the fourth overall pick in this year's draft as an incentive.
The Knicks are still traveling along the beaten path that is a franchise rebuild. If there's a chance to get two first-round picks in this year's draft class, you have got to take it.
First thing's first. Where do these two teams stand heading into the draft and 2018-2019 season?
Last season was a dark year for both the Memphis and New York franchises. The Grizzlies went 22-60 and finished as the West's 14th seed, while the Knicks finished 29-53 and 11th in the East.
Both teams never had a chance at competing in the playoffs and lost starting players due to injury. For Memphis, it was Mike Conley, and New York, Kristaps Porzingis.
The Grizzlies had to deal with a dysfunctional locker room and fire their head coach before playing even their 20th game of the season. Their ever-aging star, Marc Gasol (33), failed to carry the team to 25 wins, let alone the playoffs.
Similarity can be found between these two teams, in that they both have long roads back to competitive basketball. The difference, however, lies in respective front office awareness.
Memphis is relying on two stars likely past their prime to bring them their first NBA championship, whereas the Knicks (though not under this front office) traded the aging Carmelo Anthony last summer to issue in a new era.
Both teams signed two players on the mend to max contracts in the same summer. Joakim Noah to the Knicks, and Chandler Parsons to the Grizzlies. Noah's four-year/$72-million dollar deal weighs heavily on the Knicks' salary cap. Luckily enough, their already commenced rebuild relies on youth and with that, cheaper contracts—for now.
Unfortunately for Memphis, Parsons is a shell of the player he used to be. They signed him to a four-year, $94.8 million contract in 2016 hoping he could be the player who once averaged 16+ points a game.
---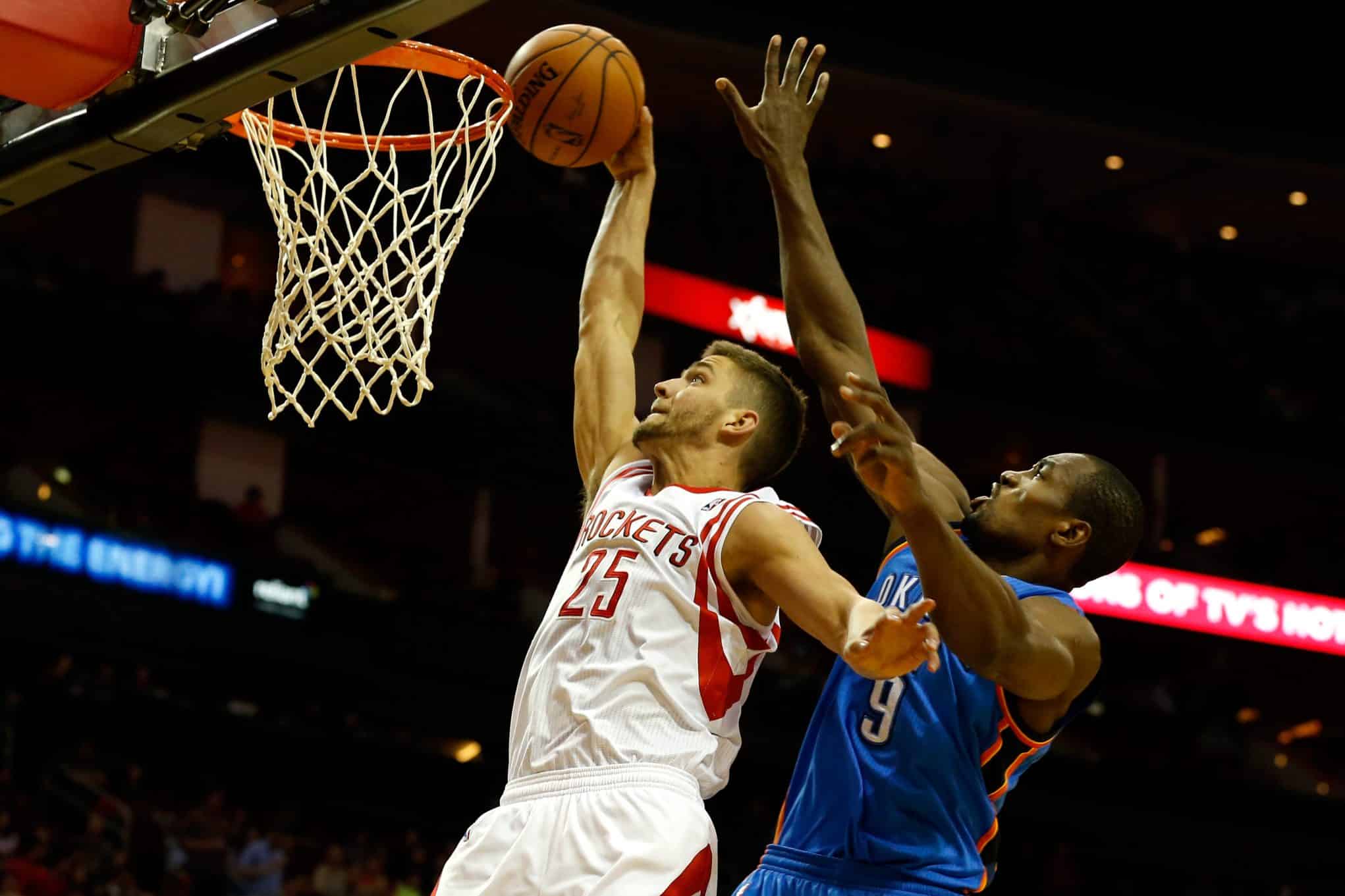 ---
Parsons is a few knee surgeries past his prime, so now the Grizzlies are using their lottery draft pick as a means to dump his $23+ million salary. The contract expires flat out, no player or team options, in the summer of 2020.
It's a long ways off, but that could be just the window New York is targeting for a run at the Eastern Conference playoffs. And while that may disappoint Knicks fans to read, remember: you may not be seeing a healthy Porzingis until the fall of 2019.
A look at a potential deal between the two parties and just what it would mean for New York's rebuilding woes:
Memphis gets: Tim Hardaway Jr., Kyle O'Quinn, and the 36th overall pick.

New York gets: Chandler Parsons, and the 4th overall pick.
For Memphis, Hardaway Jr. is an immediate impact guard to pair with a (hopefully) healthy Mike Conley. He can carry more of the scoring responsibility for the Grizzlies and is a cheaper option at no more than 18-million through 2020. Hardaway averaged 17.5 points and 1.1 steals per game for New York last season.
Kyle O'Quinn (assuming he opts into his 2018-2019 player option) is a very active rebound presence at just 28. He averaged 6.1 rebounds per game in just 18 minutes per game last year.
Again, this selection is designed to help complement the other aging star in Gasol. A short-term aid, as O'Quinn will be a free agent and gone from the Memphis payroll by next summer.
The 36th pick keeps Memphis in the running for a potential steal who slips into the second round. And it looks nice on paper to be getting at least one draft pick back.
For New York, an extra first-round pick is incentive enough, but more motivation to perform the trade can be found in Luka Doncic. His draft stock has been inching downward in recent week, and he could very well be available at four.
Doncic averaged 14.5 points, 4.6 assists and 1.1 steals per game overseas with Real Madrid this season. He is one of many immediate impact players in this draft class, and more youth will only mold an even stronger foundation for this rebuild.
As far as Parsons, there are no signs that he's done. His continuous rehab and resilience yearn for the highest respect. You can find consolation in the Knicks stateside neighbor–the Brooklyn Nets.
DeMarre Carroll, considered a salary dump last season, was on the mend from knee injuries. He ended up having a career-season in Brooklyn and was one of their stronger players offensively.
If New York can get an aggressive Parsons averaging 10+ points a game, it'll make his salary hold all the less detrimental. He's been around for a minute now and could likely become a positive locker room presence.
---
Memphis is ready to run it back-a potential chance at competing in the postseason.
If they view Tim Hardaway Jr. and Kyle O'Quinn as "potential" that can help to get them there, the New York Knicks shouldn't hesitate.
Adding yet another lottery pick could catapult this rebuild into an even more timely landing—bringing New York an NBA title.