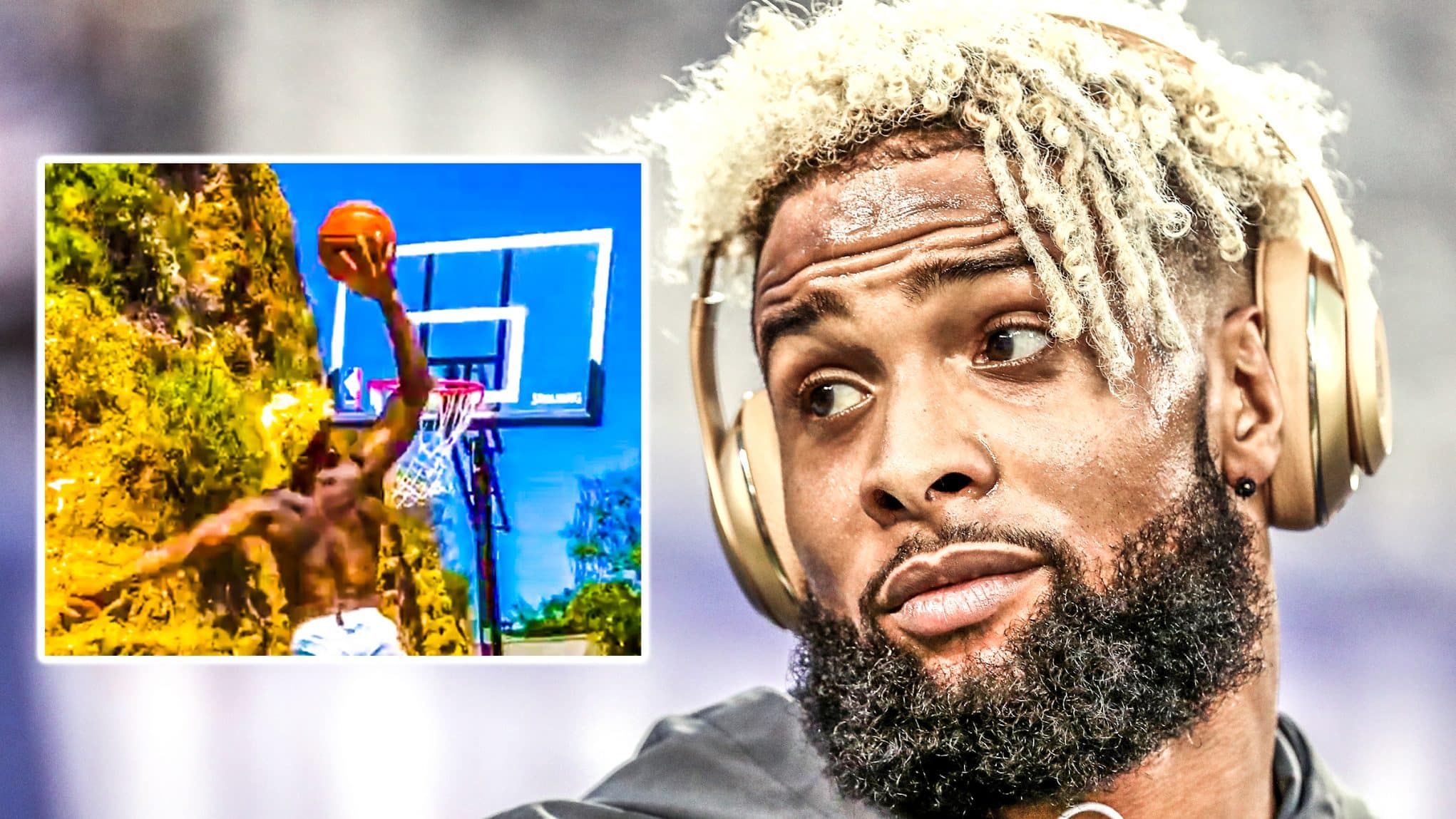 Odell Beckham Jr. put the "fun" in "Sunday Funday", as he hung out with his dogs, slammed down dunks, and belted out tunes.
Even in the offseason, Odell Beckham Jr.'s Sunday is better than yours.
The New York Giants' star receiver took to Instagram to showcase his weekend wrap-up, featuring dogs, dunks, and makeshift carpool karaoke.
Most prominently, Beckham makes his NBA audition with a compilation of dunks on a lowered basketball hoop, celebrating his scores with tongue-in-cheek flair and pomp.
(Instagram: @Obj)
(Instagram: @Obj)
If anything, Giants fans can at least be pleased with how Beckham's ankle looks in another example of the receiver partaking in non-football activities. Earlier this offseason, Beckham was seen taking unconventional, yet successful, jump shots, while he took batting practice with the Tampa Bay Rays prior to a May game in Anaheim, clad in a throwback uniform.
Prior to his Jordan-esque slams, Beckham also reintroduces the Instagram public to his dogs, a group of Presa Canarios who appear to be up to some mischief when Beckham approaches them. He hits the road for the final stages of the video, channeling his inner Childish Gambino, Teyana Taylor, Keyshia Cole, and others with a carefree smile.
Beckham, who took the practice field for the first time since October during the Giants' mandatory minicamp activities earlier this month, has yet to confirm or deny reports from earlier in the weekend that a training camp holdout was possible. Veterans are slated to report back to East Rutherford on July 25.
View Beckham's complete story below.
(Instagram: @Obj)
Follow Geoff Magliocchetti on TWITTER