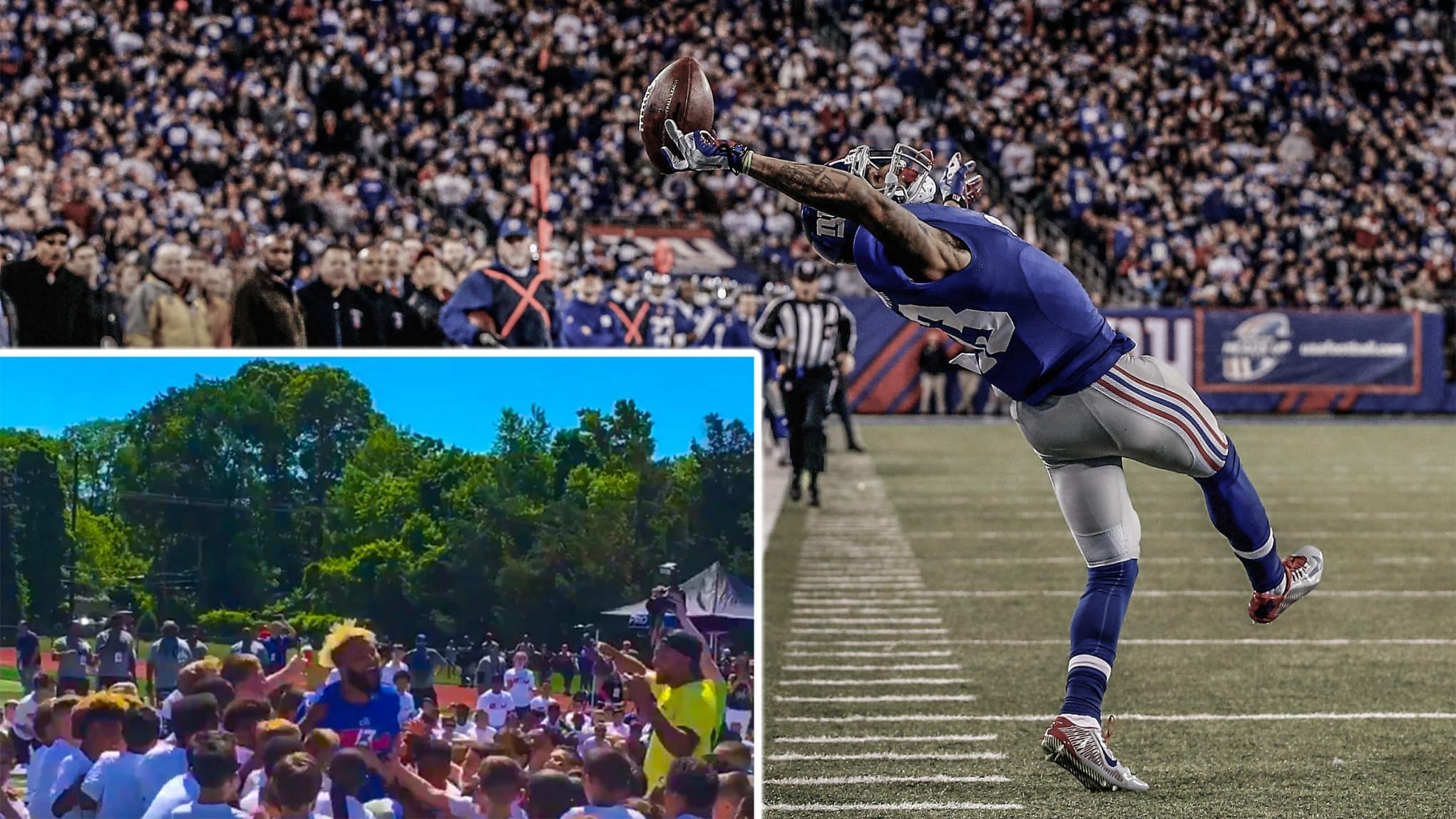 New York Giants wide receiver Odell Beckham Jr. finds himself mobbed by kids after he makes yet another one-handed grab.
The kids love themselves a whole bunch of Odell.
Once New York Giants mandatory minicamp came to a sudden conclusion, Odell Beckham Jr. had a much greater priority on his hands. He needed to attend his annual youth camp to make sure the kids received what they were impatiently waiting for all year: a chance to meet (or even see) OBJ in person.
It turned out they received much more this time around as young Beckham Jr. was mobbed by a sea of youthful exuberance after a one-handed grab out of the flat.
OBJ at his youth camp ? (via @jordanraanan) pic.twitter.com/FNhlhNprXI

— Bleacher Report (@BleacherReport) June 16, 2018
Now that's sports. When a moment on the large or small stage turns into thousands of smiles.
In addition to that play, Beckham showcased his ridiculous arm strength with a cannon of a shot that had to travel at least 60 yards.
QB @OBJ_3 showing he's not just an elite WR but also can be called upon in a game if you need a passer. Great 2nd day with his camp kids giving back and showing up in the community. #Giants #OBJ pic.twitter.com/NCnJc38Xn0

— ig: josinaanderson (@JosinaAnderson) June 17, 2018
Beckham Jr., 25, is coming off the worst season of his career. In playing only four games—due to a season-ending ankle injury—Beckham's stat-line came nowhere near his regular monstrous production.
Not only was the injury rough, but the young wideout was forced to deal with the pizza and white powder in bed video to go along with accusations that his security team handled themselves poorly in one specific situation.
Though four seasons and 47 total games, OBJ has racked up 4,424 receiving yards and 38 touchdowns on 313 total hauls—numbers that are incredible for a five or six-year NFL vet.
Though he's entering the final year of his rookie deal, Beckham has already announced that there will be no holdout and he will show up for Giants training camp come July. For now, though, he's enjoying those simple yet youthful football smiles.