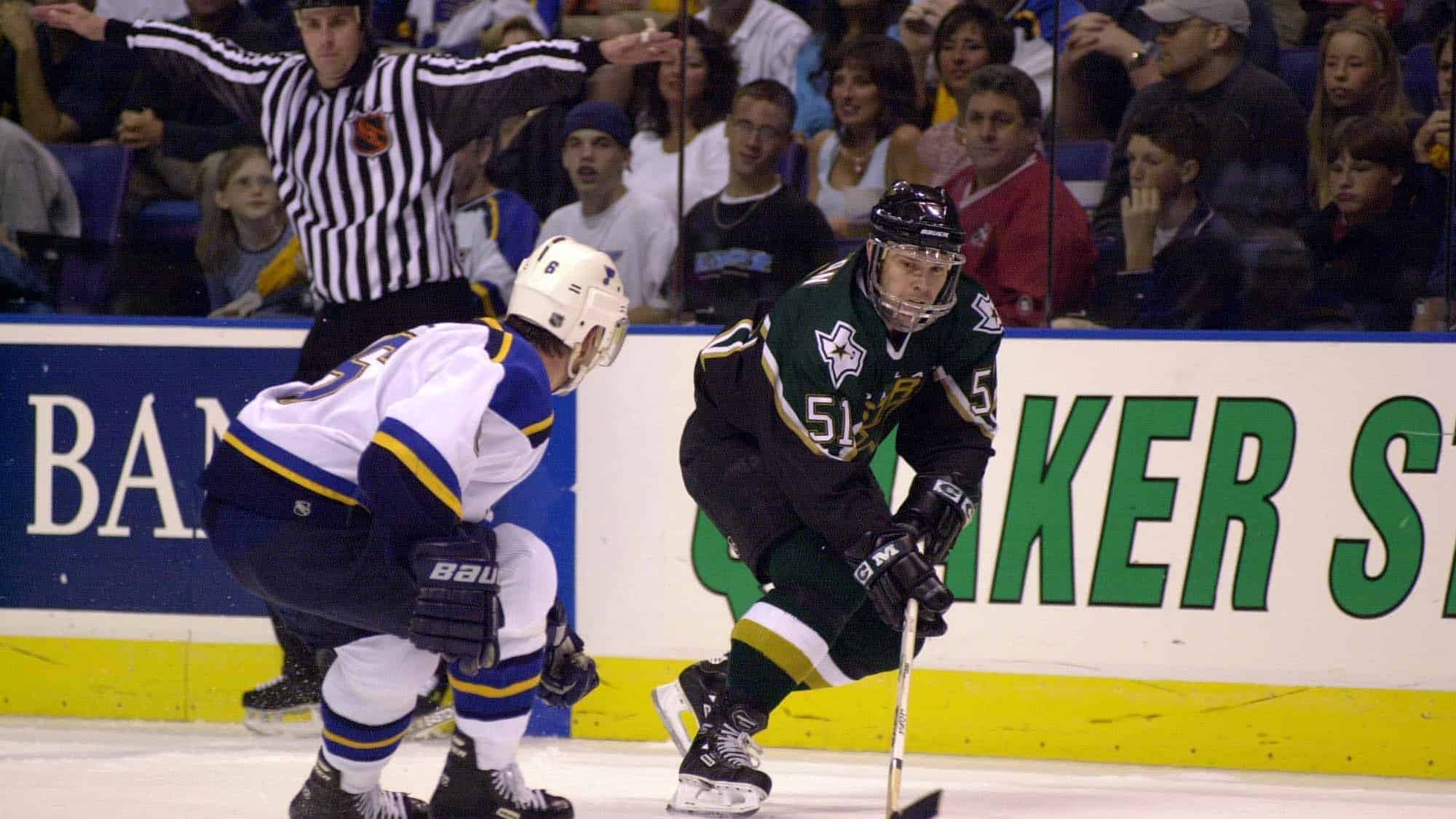 3. John MacLean
Before there was Scott Stevens, Martin Brodeur or Patrik Elias, there was forward John MacLean. Johnny Mac was selected by the New Jersey Devils with the sixth-overall pick at the 1983 NHL Entry Draft and laced up the skates with the Devils for parts of 14 seasons.
No. 15 began his career in 1983-84 and was there for all of the highs and lows that the once labeled "Mickey Mouse organization" experienced prior to winning its first ever Stanley Cup in 1995. MacLean was the team's all-time leading scorer (701 points) until Elias passed him back on March 17, 2009.
The Oshawa, Ontario native was the team's leading goal-scorer for a number of seasons, which also includes his career year in 1988-89 when he netted 42 goals and collected 45 helpers for 87 total points. Johnny Mac followed up the career high with back-to-back seasons by recording 70-plus points in 1990 and 1991.
No. 15 is second all-time in Devils history for goals (347) and power-play goals (92), and fourth in assists (354). During the team's 1995 run to the Stanley Cup Final, MacLean had 18 points in 20 playoff games (5G-13A). MacLean is also remembered for scoring overtime winning goal against the Chicago Blackhawks on the final day of the 1987-88 regular season that saw the Devils clinch a Stanley Cup Playoff berth for the first time in team history.
Unfortunately, MacLean wanted a new contract back in 1997-98 before he would be set to become a UFA, but (then) general manager Lou Lamoriello wouldn't bite for the amount of money that No. 15 was requesting. MacLean was then traded to the San Jose Sharks and finished out the season with the Teal out in California playing in 51 games.
MacLean fell into the trap of playing for the Rangers after he signed a three-year deal in the summer of 1998 with New York. Johnny Mac played parts of three seasons for the Broadway Blueshirts and was traded to the Dallas Stars during the early stages of the 2000-01 season. He finished his career playing one more season in Dallas.
You'd have to think that if MacLean just found a way to sign a deal with the Devils in 1998 that he would have ended up retiring as a lifelong Devil and probably would have been the first player to ever have his number retired by the team as well. He probably would have another Stanley Cup ring, too.