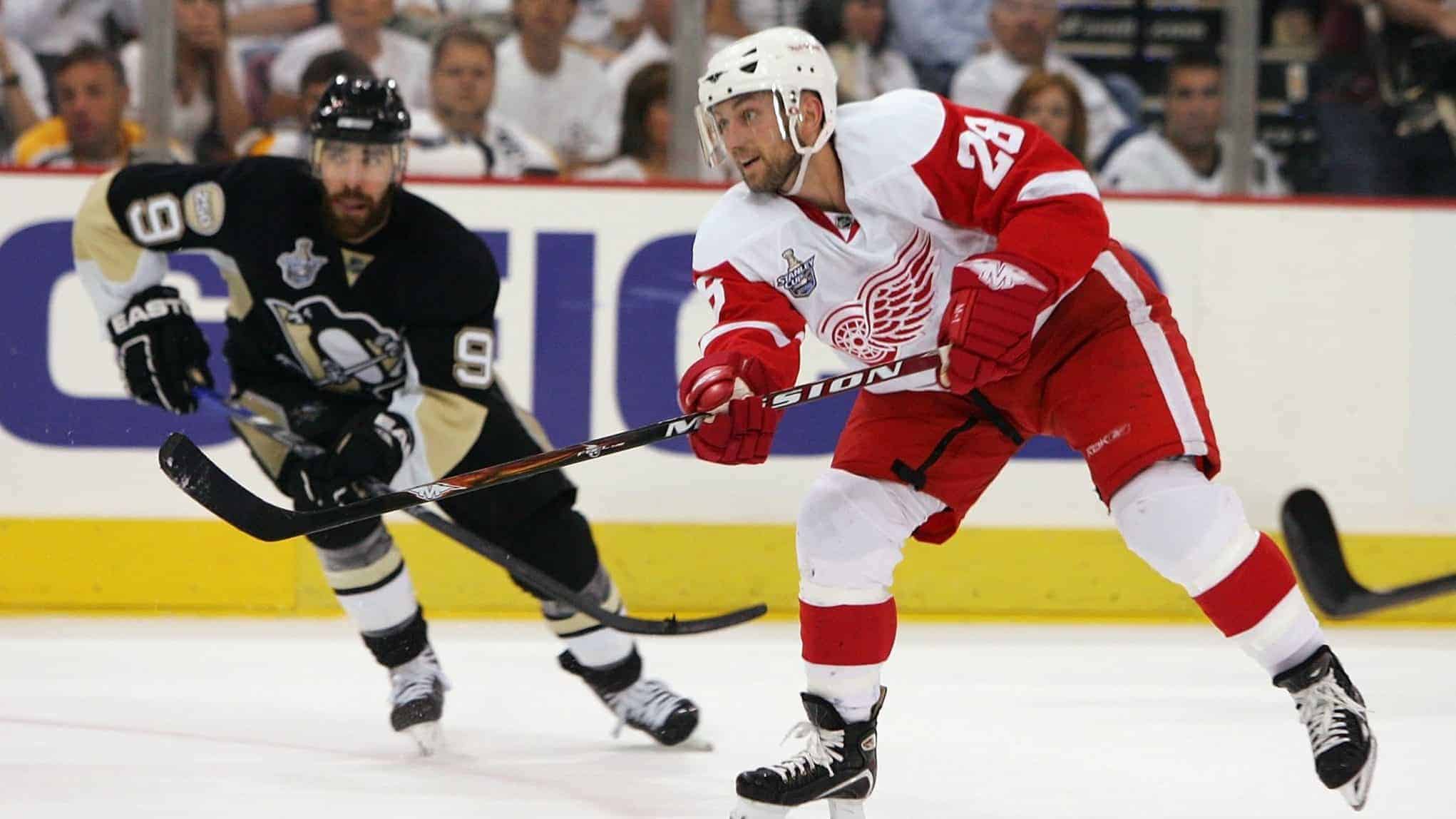 4. Brian Rafalski
It may be hard to believe, but defenseman Brian Rafalski was never drafted. He joined the New Jersey Devils as a walk-on prior to the 1999-2000 season. The well-rounded defenseman became one of the Devils' top blueliners from that point on. His notable rookie campaign was overshadowed by Gomez's, but the Dearborn, Michigan native is hands down one of New Jersey's best defenseman of all-time.
He recorded 32 points in 1999-2000 and had an impressive 52-point campaign in 2001 (9G-43A). Rafalski was a key member for both the 2000 and 2003 Stanley Cup champion teams, and you have to wonder if his No. 28 would be in the rafters right now at the Prudential Center if he ended up playing his whole career with the Devils.
After a career-high 55 points in 2006-07, Rafalski joined his fellow buddy in Gomez to walk away from the Devils via unrestricted free agency. Though, luckily for the Devils' sake, the all-star defenseman didn't join the New York Rangers.
The right-handed power play specialist signed with his hometown team in the Detroit Red Wings. Devils fans then saw Rafalski have a string of successful years in Hockeytown while making two appearances in the Stanley Cup Final and winning his third Cup in 2008. Rafalski never finished a season with a negative plus/minus rating and ended his career as a plus-100.
The undrafted blueliner is another top skater in Devils history that should have been a lifelong Devil.