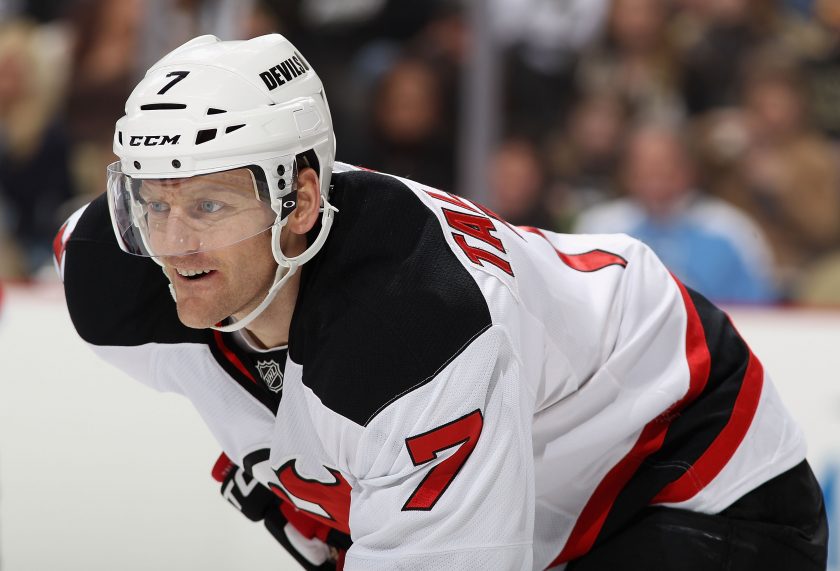 Henrik Tallinder
There was much promise and hope when New Jersey signed defenseman Henrik Tallinder to a four-year contract worth $13.4 million in 2010. However, the Swedish born defenseman only lasted parts of three seasons with the Devils before he was traded to the Buffalo Sabres during the 2013 offseason.
Tallinder had made a name for himself as a dynamic blueliner with the Sabres from 2001 until the end of the 2010 campaign. The hope was that he would be a puck-moving defenseman to support veteran Andy Greene and company, but Tallinder goes down as one of those signings that the Devils would like to forget, or most fans may have already forgotten his brief tenure in Jersey.
The 6-foot-4 skater only played in 146 career regular-season games with New Jersey, while netting six goals and chipping in 20 assists for 26 points. Tallinder played out the final year of his four-year contract and with the Sabres in 2013-14 (played in 64 games), but then retired from the NHL that same offseason.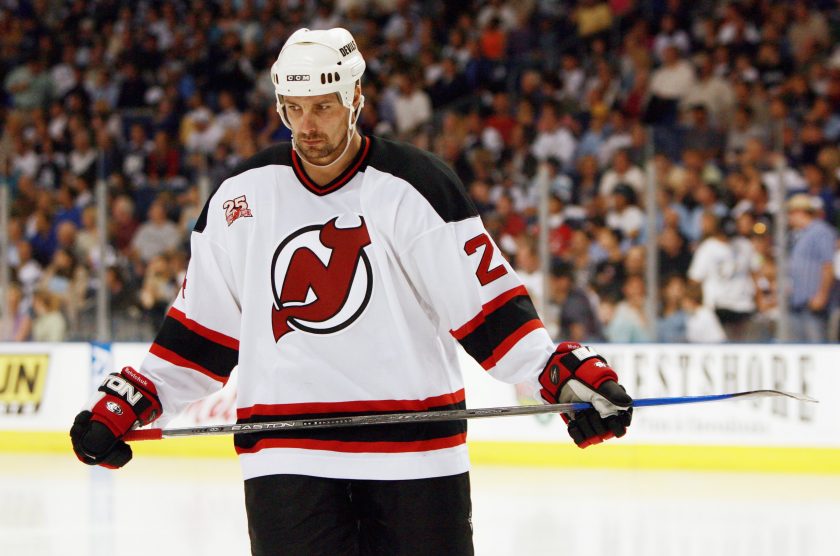 Richard Matvichuk
With the eighth-overall selection at the 1991 NHL Entry Draft, the Minnesota North Stars (now Dallas Stars) drafted defenseman Richard Matvichuk, who would go on to the be one the league's more dominant defenseman during the 1990's and early 2000's.
At 6-foot-3, Matvichuk helped anchor a Dallas Stars blue line for over a decade (1993-2004), and the Edmonton, Alberta native was a key factor in helping the organization hoist its first ever Stanley Cup back in 1999. Like many other notable hockey stars from the 1990's and 2000's, Matvichuk switched teams after the lockout and was exposed by the "new NHL."
The blueliner was inked by the New Jersey Devils to a four-year deal worth $7.2 million during the 2005 offseason. The only problem was that he lasted one season with the Devils, while playing in 62 games during the 2005-06 campaign. Matvichuk would go onto retire after playing in one game the following season with Jersey.