As Lou Lamoriello settles into the organization, fixing the defense is the biggest hurdle to overcome in making the New York Islanders a competitive playoff team for the 2018-19 season.
I
t has been eight days since
Lou Lamoriello was named President
of
New York Islanders
hockey operations, with full autonomy to boot, and the HHOF GM is preparing his master plan.
As Lamoriello continues to familiarize himself with the organization, its staff, and hopefully where to reassign Garth Snow, the first task at hand (aside from re-signing John Tavares) will be to address the team's 31st overall defense.
Given Lamoriello's history of making splashy moves at the NHL draft, this June will likely be a very fun one for the New York Islanders, and it likely marks the day Lamoriello makes his biggest pitch to convince Tavares to re-sign.
Lamoriello took control of an ideal situation for him to make a big impact. The fans are sick of the current management and want a change, the Islanders have a little over $28 million in cap space as of right now, and four picks in the first two rounds of the draft (two 1sts and two 2nds).
Lamoriello has the assets available to make immediate impacts here, and given his history of drastic shakeups including trading for Cory Schneider in 2013 and a historic seven-player deal with the Mighty Ducks that saw both clubs meet in the Stanley Cup Final later that season, there's a positive omen for the Islanders heading into draft day.
Sign pending UFAs
Among the Isles list of free agents to re-sign not named John Tavares are two important defensive cogs: Calvin de Haan (UFA) and the late-bloomer in Ryan Pulock (RFA).
Pulock finally emerged towards the end of the season and slowly started to settle into the role the Islanders needed him in: an offensive threat and a powerplay specialist. Pulock's late-season success bodes well for the stud defensemen to re-sign with the team, however it took the Isles falling completely off the wagon for him to settle. Pulock's odds of re-signing are high, but the same can't be said for de Haan.
Prior to Lamoriello joining the Isles, it was unlikely that de Haan would have reunited with the team. When de Haan filed for arbitration last season, it was reported he was asking for $5 million per season while the Isles offered him $1.95 million and the two parties eventually settled on a one-year, $3.3 million contract.
What was likely the beginning of the end between de Haan and the Isles can be the transition into a new era with Lamoriello in the fold. While there is no news on de Haan's plans for free agency, Lamoriello's courting of Tavares extends beyond the captain and impacts every free agent the Islanders talk to.
Finding a Goalie
The free agent class of 2018 is a very dry one for teams searching for netminders. Atop the list of best free agent goaltenders is none other than the Isles Jaroslav Halak, Kari Lehtonen and Carter Hutton.
Clearly, if the Isles are as serious as the rumors insinuate, the Islanders aren't upgrading in goal through the free agent market. In order to upgrade their options in goal, however, they'll have to turn to the trade market where there could exist some options for them.
Lamoriello has two first round picks and two second round picks to play around with, and there are a couple of disgruntled goalies who could be in the market for a new destination.
The first and probably best option in net is RFA Robin Lehner if he walks out on Buffalo, or otherwise. It might just be worth the 3rd-round pick or equivalent of what it might take to negotiate for the goalie's rights and see if Lamoriello could pull the same trick Garth Snow did when he originally traded for Halak's rights in 2014.
In 2015-16, Lehner had a .924 save percentage and a 2.47 GAA, which he followed up with a .920 and a 2.68 GAA in 2016-17. This past season his numbers took a dip — a .908 save percentage coupled with an inflated 3.01 GAA. The Sabres weren't much of a better defensive team than the Islanders, finishing 29th overall in goals-against. Surely, he's looking for a rebound effort next season, and with the amount of drama emitting from the Sabres locker room, maybe a change of scenery is what Lehner could be looking for.
Fortify the Defense
When Travis Hamonic was dealt to the Calgary Flames in June 2017, he was never replaced. The solution by the Islanders was to promote from within, and the result of that combined with an inexperienced coaching staff reflected the product on the ice.
At some points in 2017-18, half of the defense was comprised of players who saw a combined two years of NHL experience between the three of them. If there was a search for an answer to the Isles defensive struggles, there it is.
The first viable solution arises when John Carlson (likely) hits free agency, and the Islanders have to be first in line. There is a case to be made that Carlson would round out the Islanders top defensive pairing the same way JT rounds out the offense, and allow other players such as the aging Johnny Boychuk to log less, but more effective minutes.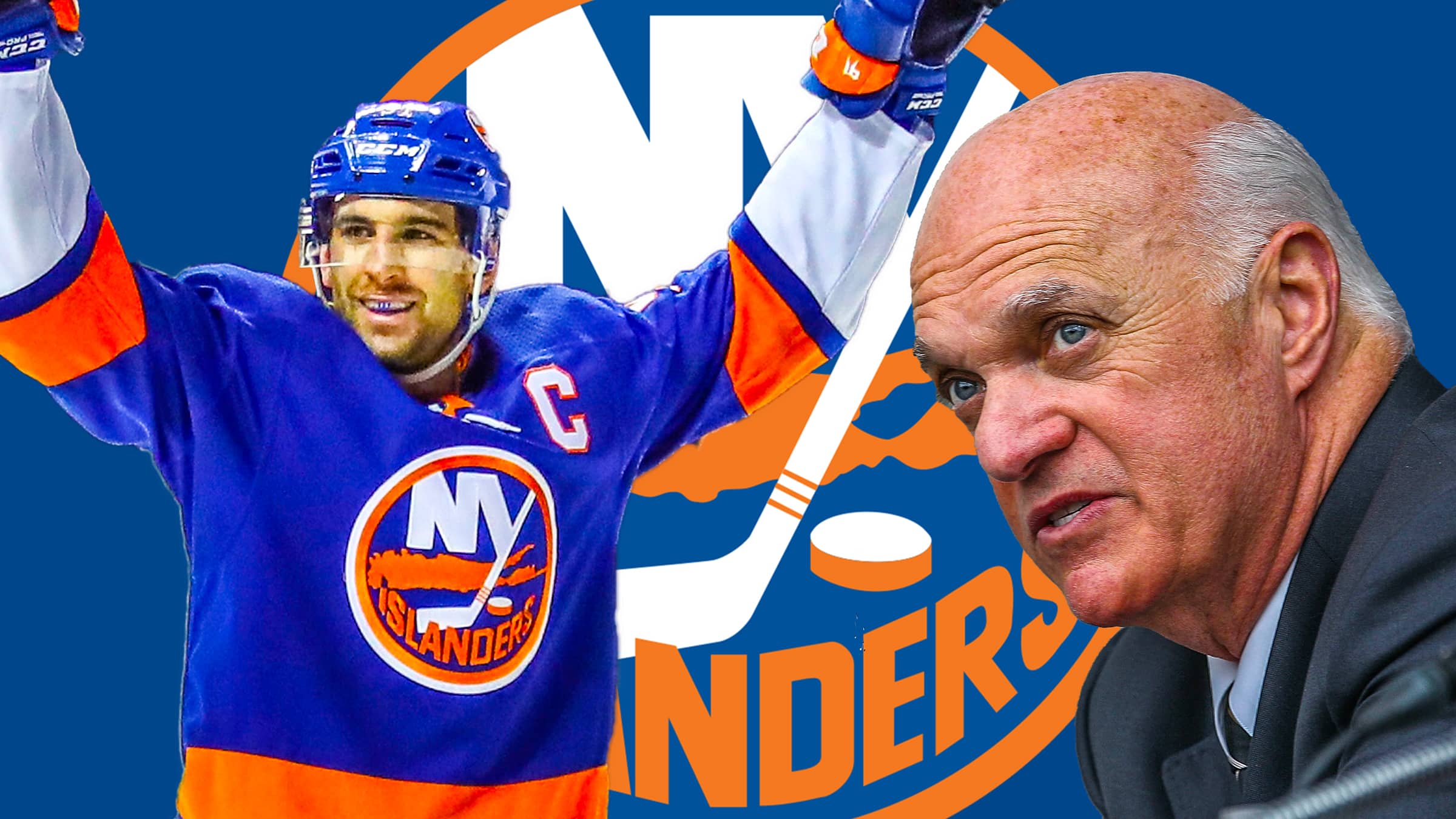 Carlson's 68 points this past regular season are Norris-worthy, and he just became the Washington Capitals' highest scoring defenseman in the playoffs.
If Lamoriello were to somehow pull off both free agency signings, it would be the biggest offseason acquisition the Islanders have had in nearly 12 years.
Crunching the Numbers
Assuming the cap rises to $80 million (add another $2 million to the previous figure of $28 million), and the Isles pay Tavares $11 million per season, it will give them $19 million to divide amongst Ryan Pulock, Calvin de Haan, and hopefully John Carlson.
De Haan is due for a raise, however not at the rate he's asking. Consider that Nick Leddy is set to make $5.5 million in each of the next four seasons, de Haan is a talented defenseman, but easily not worth more than $4 million per season which is likely were both will settle.
As previously stated, Pulock's improved play will earn him a raise. Pulock is coming off a three-year deal which earned him $1.425 million per season, and it's likely he'll get bumped up to $2 million, perhaps a little over that.
So subtracting Pulock at $2 million and de Haan's $4 million leaves the Isles with $12 million to dole out to the remaining crop of free agents: Ross Johnston, Chris Wagner, Brock Nelson, Alan Quine, and Shane Prince.
However the rest will shake out is all up to Lamoriello to work his cap magic, but it's more than clear that the opportunity is ripe for him to turn this team around in one offseason, which is more than likely what he intends to do.
In Lou we trust.