Any good movie leaves us wanting more, so why deprive ourselves? Until this very moment, you may not have known it, but these are the sports movie sequels (including Bull Durham) that you need.
You never truly know what you need until you need it. I'm not one to paraphrase the words of Suge Knight very often, but he had a point when he dropped a similar line on us in Straight Outta Compton. Whenever you watch a good movie, and I mean a really really good one, you are always left wanting more. Sometimes the industry obliges you with a follow-up. Sometimes they don't. Many would agree that is better to leave well enough alone and not taint the legacy of a certain film. I, for one, am not one of those people. If it were up to me, we would have a second RocknRolla by now.
Last week, Bill Simmons had his buddy Shea Serrano on the BS Podcast to do their semi-regular pulse check on the action movie industry. Their conversation quickly shifted to Cobra Kai, a new spinoff of the original Karate Kid franchise on YouTube and inspired them to discuss any other old action films they believed would make great comebacks as sequels or Netflix series in 2018. Immediately, I was motivated to conduct the same exercise, only instead, I would use some of my favorite sports movies. Below you will find five premises to the sports movie sequels you never knew you wanted. For the record, I stuck with completely fictional films to avoid contradicting any real-life events that followed true story movies.
Little Big League
Three Sentence Summary: A 12-year-old baseball savant inherits the Minnesota Twins, names himself the manager, and inspires a turn around that leaves a struggling ball club one win away from the postseason. Ken Griffey Jr. has a cool cameo. Look at that, only needed two sentences.
Sequel Premise: Set ten years later, Billy Heywood has put his managerial days long behind him and now focuses on advising on the direction of the Twins and completing his undergraduate degree. Studying business with the same intensity as he did baseball, Heywood takes an opportunity to study abroad in Colombia where he develops a lethal addiction to their finest export. Upon returning to the States, Heywood devises a plan to use his major league franchise as a front for a massive drug importation enterprise. While all of this is transpiring, former Twins All-Star Lou Collins is hired as the club's manager an inspires a turnaround similar to that of Heywood's time as skipper.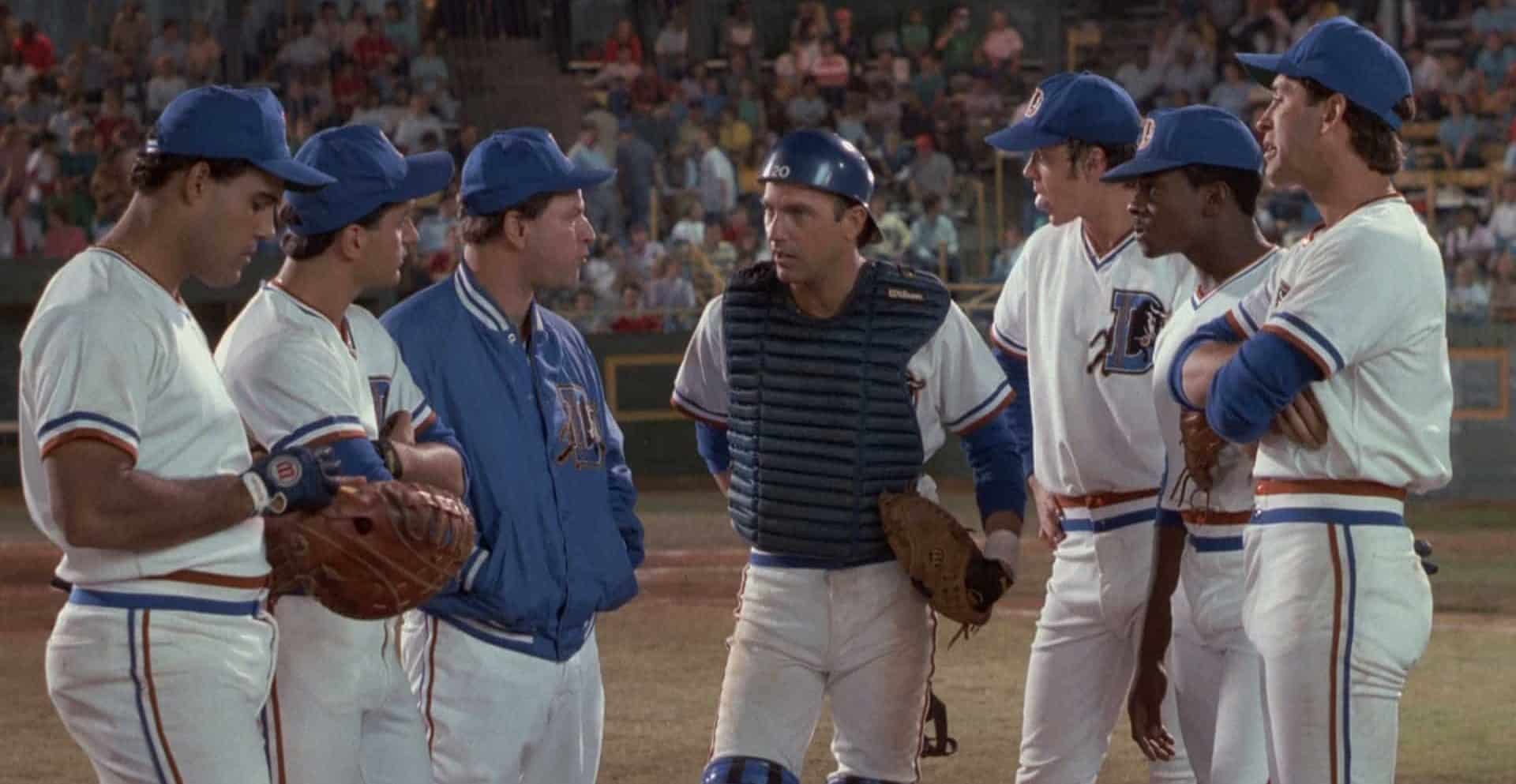 Bull Durham
Three Sentence Summary: A veteran catcher with one of the coolest nicknames you will ever here (Crash) is brought in to mentor a volatile young pitcher. Meanwhile, a baseball groupie starts sleeping with that same young pitcher when all she wants is Crash's attention. Crash becomes the all-time minor league leader in home runs.
Sequel Premise: Ebby Calvin "Nuke" LaLoosh is being inducted into Cooperstown and can think of no better man to introduce him than Crash Davis. Crash, now married to Annie, obliges, relishing the chance to see his old friend. A short time later, Nuke is accidentally killed by the Phillie Phanatic's antics prior to his jersey retirement ceremony. In a surprise turn of events, it is revealed in Nuke's will that his dying wish was to have Crash raise his only child, a daughter. Crash takes in the 11-year-old girl and reluctantly agrees to coach her softball team. A fireballer like her father, Crash mentors Nuke's daughter on how to be successful on the diamond and in the ways of the world.
Varsity Blues
Three Sentence Summary: Jon Voight plays an amalgam of every high school football coach in Texas in the pre-concussion era. After their starting quarterback goes down with a severe knee injury, Jonathan "Mox" Moxon takes over while passively rebelling against his manipulative and fiendish coach. Mox leads West Canaan to their 23rd consecutive district championship, but not before rallying all of his teammates behind him and running their coach out of town.
Sequel Premise: Former West Canaan quarterback, Lance Harbor, has made a nice life for himself after the knee injury that destroyed his playing career and opportunity to attend Florida State University. As the head coach of the West Canaan Coyotes football team, Harbor has built a dynasty that values his players and affords them opportunities to play football at a higher level. With over 25 years under the belt, Harbor is on the verge of winning his 23rd consecutive district championship, therefore erasing any memory of Bud Kilmer. With four games left in the season, Harbor passes away tragically from a massive heart attack. Jonathan "Mox" Moxon, Brown University graduate and Harbor's best friend, returns home for the funeral and decides to postpone the book tour for his NY Times best selling novel and serve as the interim coach of the Coyotes. Mox leads his friend's team to the elusive 23rd consecutive district championship as a tribute to his fallen friend.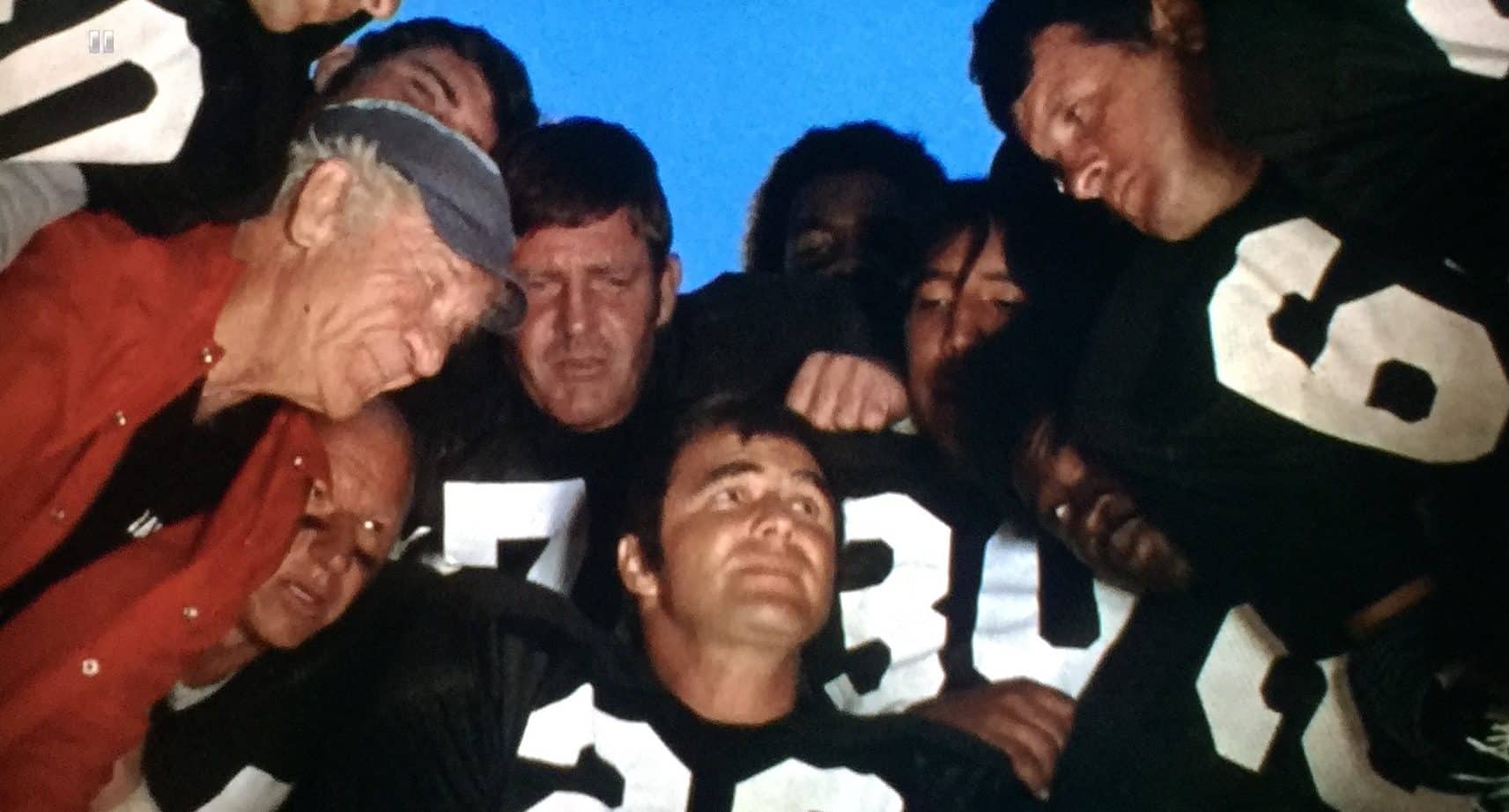 The Longest Yard
Three Sentence Summary: Once a star NFL quarterback, Paul Crewe was thrown out of football because of point shaving. After being thrown in jail for a DWI, Crewe is tasked by the warden to organize a football team of convicts to serve as a tune-up game for the guards' prison league team. After a few up and downs, Crewe rallies the convicts to a come from behind victory against the guards in a nationally televised game.
Sequel Premise: After being humiliated by the Mean Machine (the convicts), Warden Rudolph Hazen has been forced to put off his political aspirations and retreat from the spotlight. In the interim, he focuses on turning his prison into the strictest facility in the entire state of Texas. Several years later, he's ready to emerge once again and wants to make a big-time splash. After recruiting a younger, more talented roster of guards, Hazen propositions Crewe and the other convicts on a second football game. Crewe and his fellow inmates are initially reluctant but agree to play after the warden stipulates that the convicts can serve out the rest of their sentences in the prison's new minimum security wing if they win.
Hardball
Three Sentence Summary: Keanu Reeves portrays the definition of a degenerate gambler who is forced to coach an inner-city little league team in order to pay down a gambling debt. The kids inspire him to turn around his life and he leads them to their respective championship. Rest in peace G-Baby.
Sequel Premise: Years after he led the Kekambas to the championship, Conor (Keanu Reeves), is back to his old ways. A drunken slew of events result in the accidental death of Conor's friend Ricky and he is convicted of involuntary manslaughter. Looking for a way to protect himself in prison, he starts sharing his uncannily successful gambling advice with some of the other inmates. This, of course, is a rare prison that has televisions everywhere and access to real-time sports information. Conor's success on the prison sports gambling circuit allows him to rise in power and become a gambling kingpin. With his newfound influence, Conor hatches a scheme to start communicating his picks to the outside and amassing a fortune. Former Kekamba Jamal also happens to be incarcerated in the same prison and serves as Conor's right-hand man.
I feel almost guilty stopping at five here because there are hundreds of more movies that deserve sequels. For better or for worse, it's always enjoyable to spend a little more time with our favorite characters. Are these premises a little bit out there? Maybe. But it wouldn't be any fun if we couldn't bend the rules just a little bit.