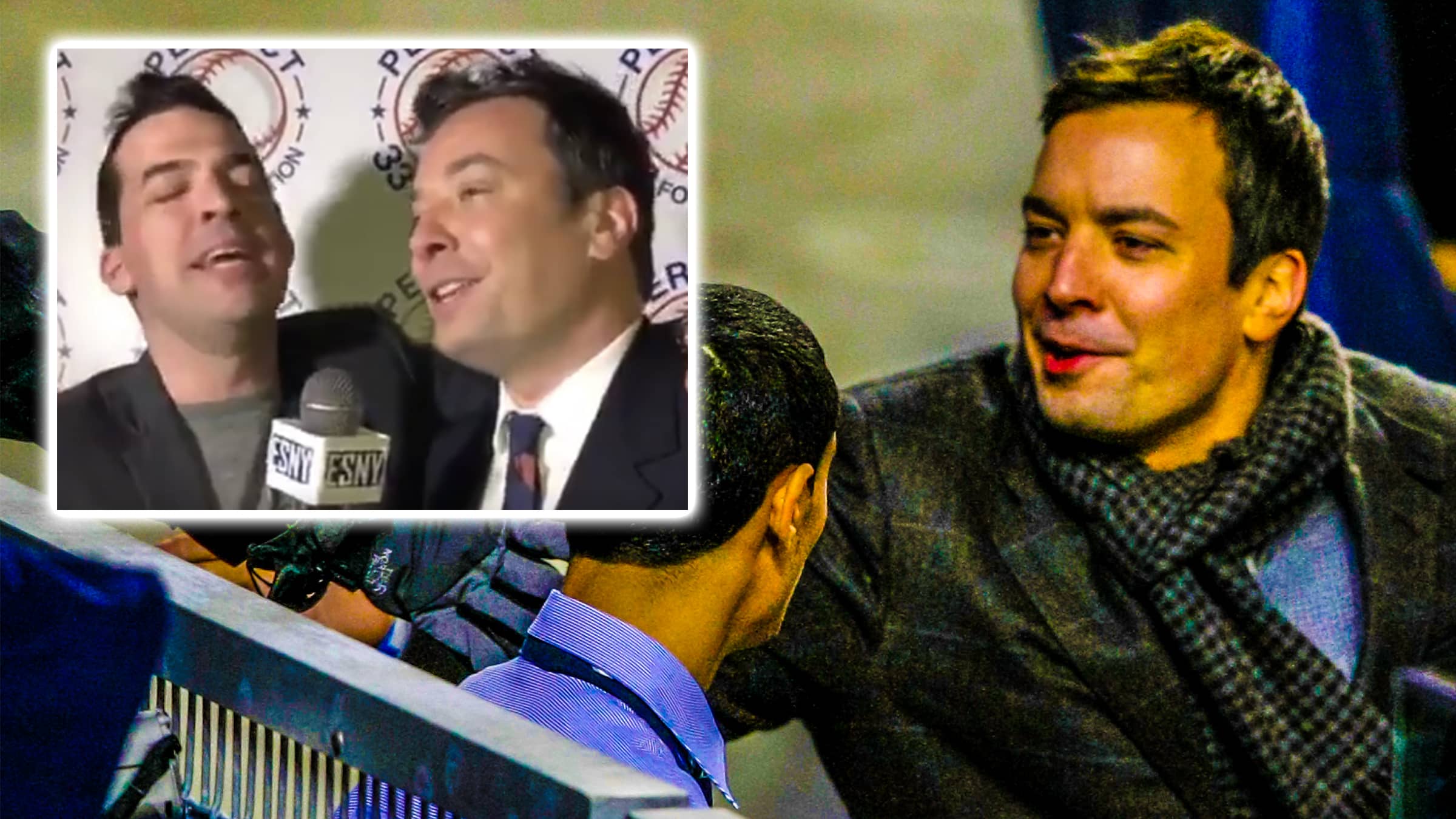 The host of NBC's famed "The Tonight Show," Jimmy Fallon, belts out Frank Sinatra's "New York, New York" with Mike Vivalo of Elite Sports NY.
The great Jimmy Fallon. Not only did he rise to superstardom as the host of NBC's famed The Tonight Show after a great run on Saturday Night Live, he's a big-time New York sports fan.
He's a prominent fixture at Yankee Stadium as well as Madison Square Garden and even made sure the most famous late-night show in entertainment television history moved to New York City once he took over for Jay Leno.
Therefore, it's impossible that he doesn't know how to belt out Frank Sinatra's classic "New York, New York."
On the Scene with Mike Vivalo caught up with Fallon at David Wells Night last week and doubled-down on his Yankees fandom.
David Wells night is INSANE. @JakeBrownRadio @EliteSportsNY pic.twitter.com/dgIhmYzqKu

— Team Vivalo (@TeamVivalo) May 18, 2018
Move forward, when Didi Gregorius tweets out "start spreading the news," it'll be impossible not to think of Jimmy Fallon.