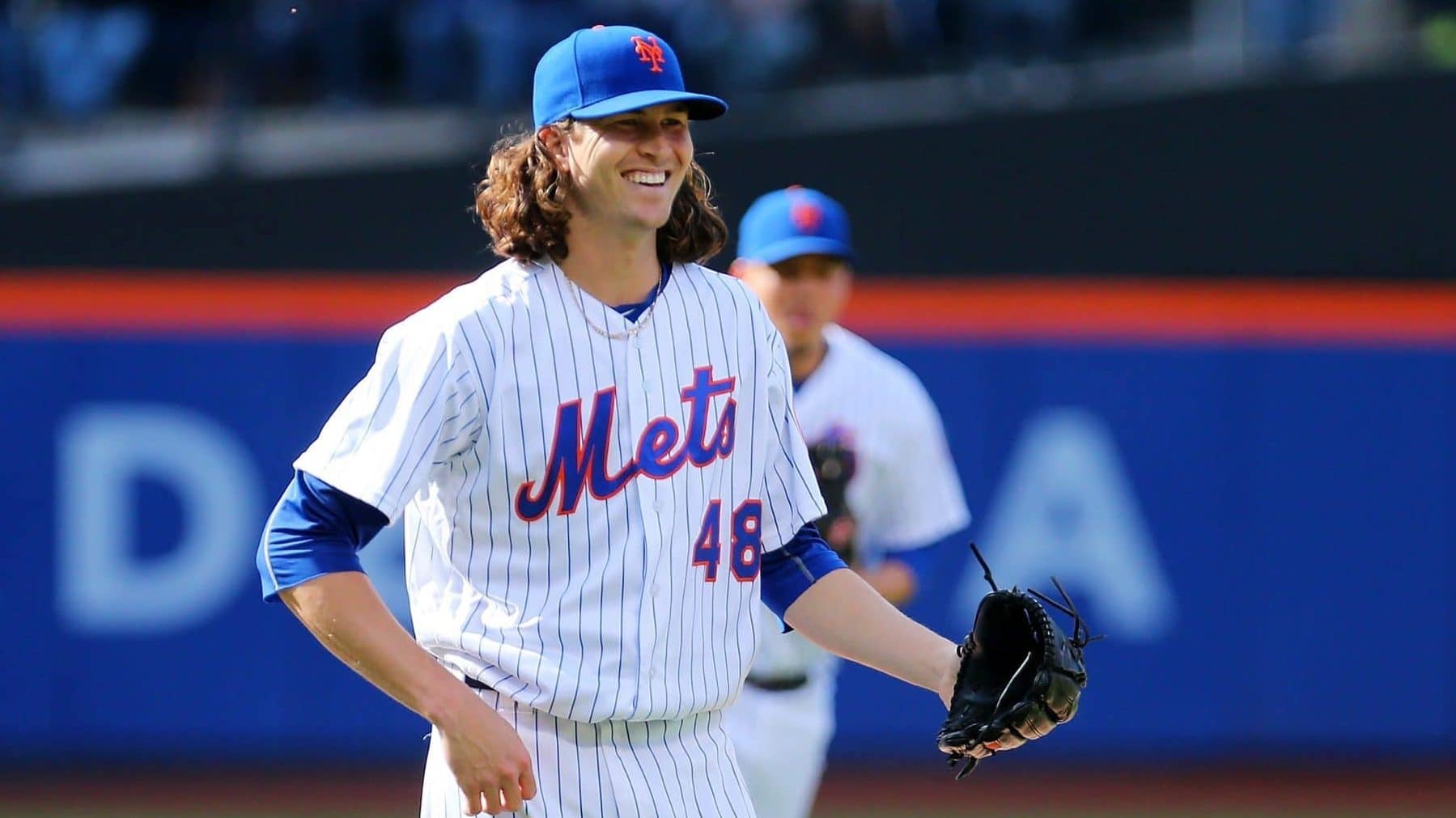 Best Pitcher: SP Jacob deGrom (3-0, 2.06 ERA)
Early in the season, the Mets rotation has been the top two guys—Jacob deGrom and Syndergaard—and then pray for rain. It was a tough call deciding between those two pitchers, but the edge goes to deGrom by a slight margin. He is 3-0 in his first six starts and would have at least one or two more wins if the bullpen could've held the lead.
In those first six outings, the right-hander has 48 strikeouts (third in the NL) and he has eight or more K's in all but two of those starts. He's allowed one run or fewer on four different occasions. Regardless of how good his pitches are on a particular night, deGrom has been able to reliably go deep into games, sitting third in the NL with 39.1 innings pitched.
Syndergaard's April should not be overlooked (2-0, 2.86 ERA in six starts). He is just behind deGrom in the strikeout category (46) and he has surrendered only five free passes in 34.2 innings. He has allowed two runs or fewer in four of his six starts. The one thing he has to work is the number of pitches per inning (16.5). If he can get that number down, the sky's the limit.