After ending the month of April in first place in the NL East, here are some of the players that have stood out on the New York Mets in the season's first month.
April has come and gone and, for the New York Mets and first-year manager Mickey Callaway, it was a successful start to the 2018 season. The Mets (17-9), sit in first place, 1.5 games ahead of second-place Atlanta, which visits Citi Field on Tuesday.
For each month of the season, we will take a look at the best hitter and pitcher of the month. We'll also note the biggest surprises and disappointments. As always, feel free to share your thoughts in the comments section below or tweet me if you disagree: @Rickinator555.
Before Noah Syndergaard takes on Sean Newcomb Tuesday to kick off the month of May, let's start with looking at who the Amazins' best hitter was in April.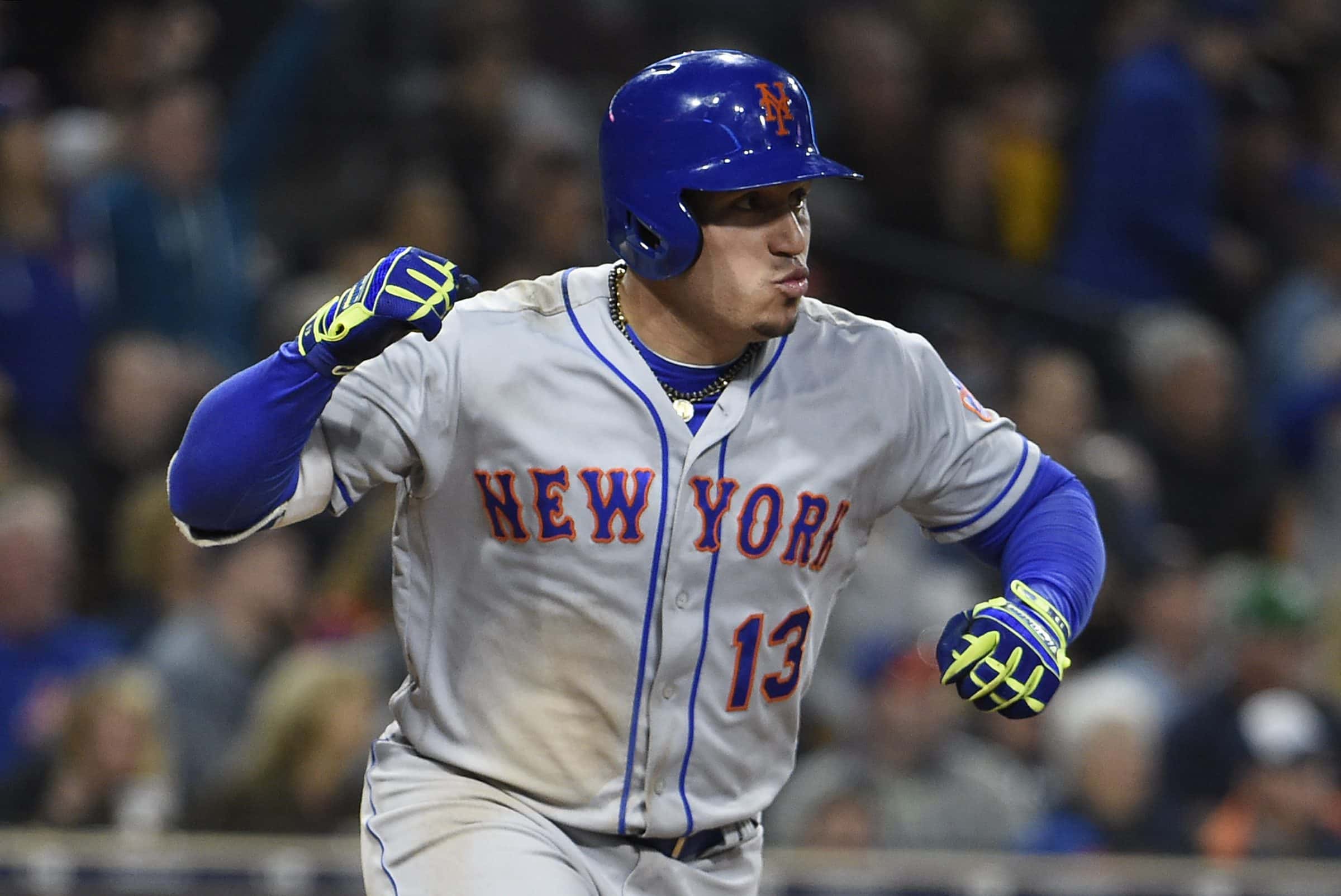 Best Hitter: Asdrubal Cabrera (.340/.393/.580, 5 HR, 17 RBI)
While Yoenis Cespedes led the team in home runs (six) and RBI (25) for the month, his 43 strikeouts and .233 batting average prevent him from taking home the award for this month.
Instead, it goes to Asdrubal Cabrera because he was arguably the Mets' most consistent hitter of the month.
The second baseman started off the season with an 11-game hitting streak after going hitless on Opening Day. That number 11 is also the amount of multi-hit April games Cabrera put together. He could also fall into the surprise category when you consider nobody thought he would be second in the National League in batting average and eighth in runs scored (20).
For the Mets, Cabrera is one of the more versatile players they have in their lineup because they could hit him anywhere from the leadoff spot to the middle of the order. If the power numbers continue to go up, he could be in for a nice bounce-back season after a rough 2017.
If I had to give an honorable mention, that would go to third baseman Todd Frazier.
Frazier has brought great energy to the clubhouse. He has four home runs and 17 RBI in 26 games, but the key for him has been his patience at the plate. He has 20 walks and has made the opponent throw more pitches (4.59 pitches per plate appearance). Finally, his defense at third base has been a strength that this team hasn't had in a while.