Here are three legit options should Dave Gettleman and the New York Giants decide to trade down in the first round.
With the 2018 NFL Draft less than two weeks away, general manager Dave Gettleman is in a position of power since the New York Giants currently own the second pick in the draft. He knows teams are willing to trade up in the draft to take one of the top quarterback prospects in this yearâ's draft (Sam Darnold, Josh Rosen, Baker Mayfield, Josh Allen).
Our very own Steven Bassin did a piece this week on the Giants and Bills possibly making a trade that would allow the Bills to move and get the second pick and in return, the Giants would get the Bills 12th and 22nd overall picks.
Although Gettleman is open to the idea of trading back, he knows he can't get too cute. Trading back too far while missing out on the big boys at the top of the draft could prove costly.
But if Gettleman does decide to trade back, here are three players that will be available later in Round 1 that may be as good as others in the top 10 that play the same position.
Gettleman has been busy this offseason improving the Giants offensive line by signing left tackle Nate Solder and guard Patrick Omameh in free agency. But he still needs to acquire another guard.
The Giants have had their eyes on Notre Dame guard Quenton Nelson who is considered the best lineman in the draft. If they decide to trade outside of the top 10 Nelson will be long gone.
But as long as the Giants don't trade too far back in the first round, they'll have a chance to grab Will Hernandez. The 6-foot-2, 348-pound Hernandez was a four-year starter at UTEP and is viewed by many as the second-best guard in the draft. He'€™s strong, rugged and quick for a big man. The transition from college to the NFL shouldn't be a problem for Hernandez as he'€™ll be ready to be a starter come Week 1.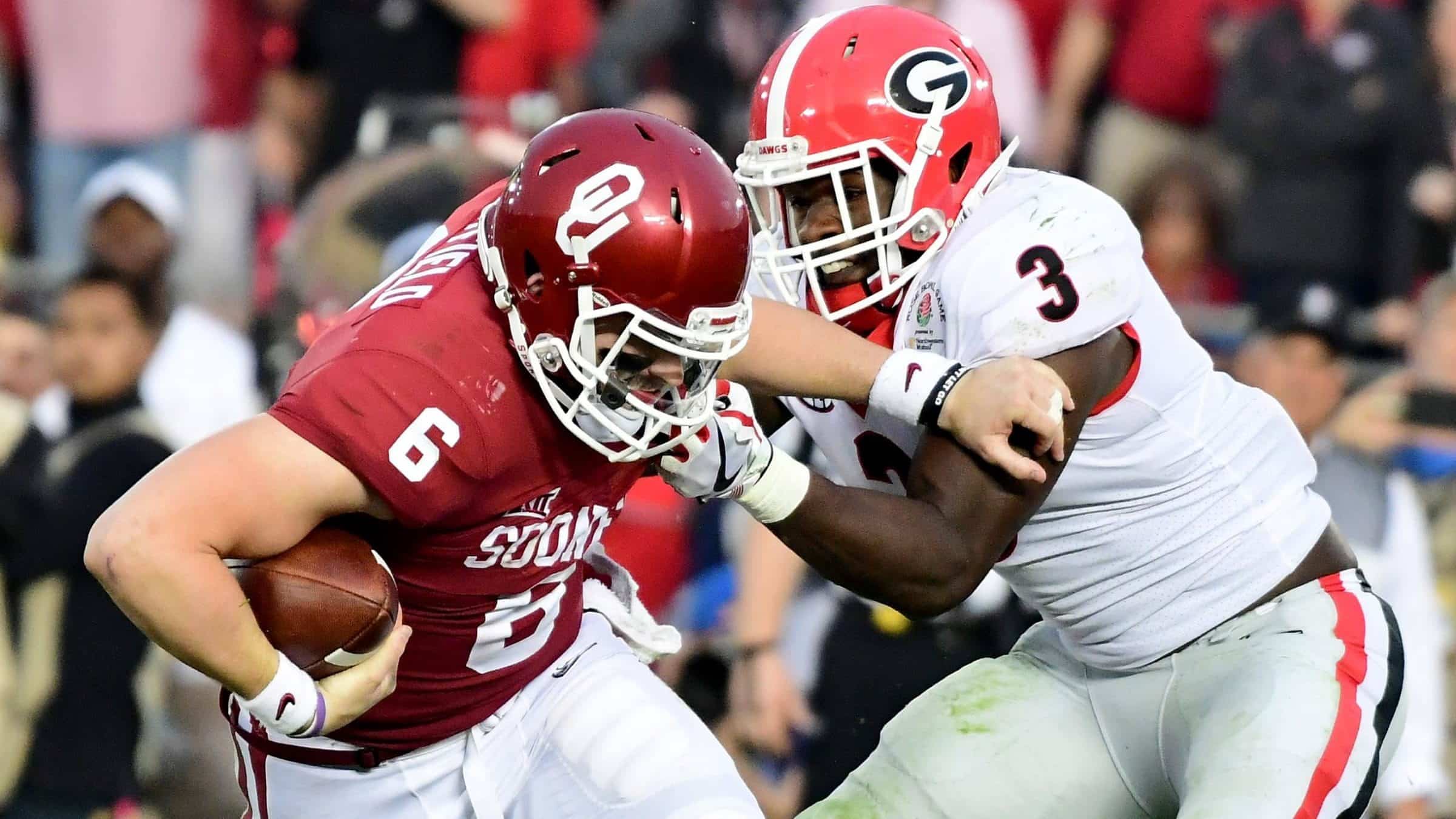 2. Roquan Smith LB- Georgia
In defensive coordinator James Bettcher's 3-4 scheme, the Giants are going to need quick and athletic linebackers especially with questions on whether or not Olivier Vernon can transition from a 4-3 defensive end to a 3-4 outside linebacker and with B.J. Goodson having difficulties staying healthy.
So Smith is definitely a player the Gettleman has his eyes on. At 6-foot-1, 225 pounds, Smith is slightly undersized, but his speed and athleticism make up for it. He played inside linebacker at Georgia, but some feel he can transition and become an outside linebacker in the NFL.
Despite losing In the National Championship game to Alabama, 26-23, Smith put forth an outstanding game and tallied a game-high 13 tackles while recording one sack.
He was named Consensus All-American and SEC Defensive Player of the Year and won the Butkus award in his final season at Georgia. He would be a huge upgrade to the Giants linebacking corps.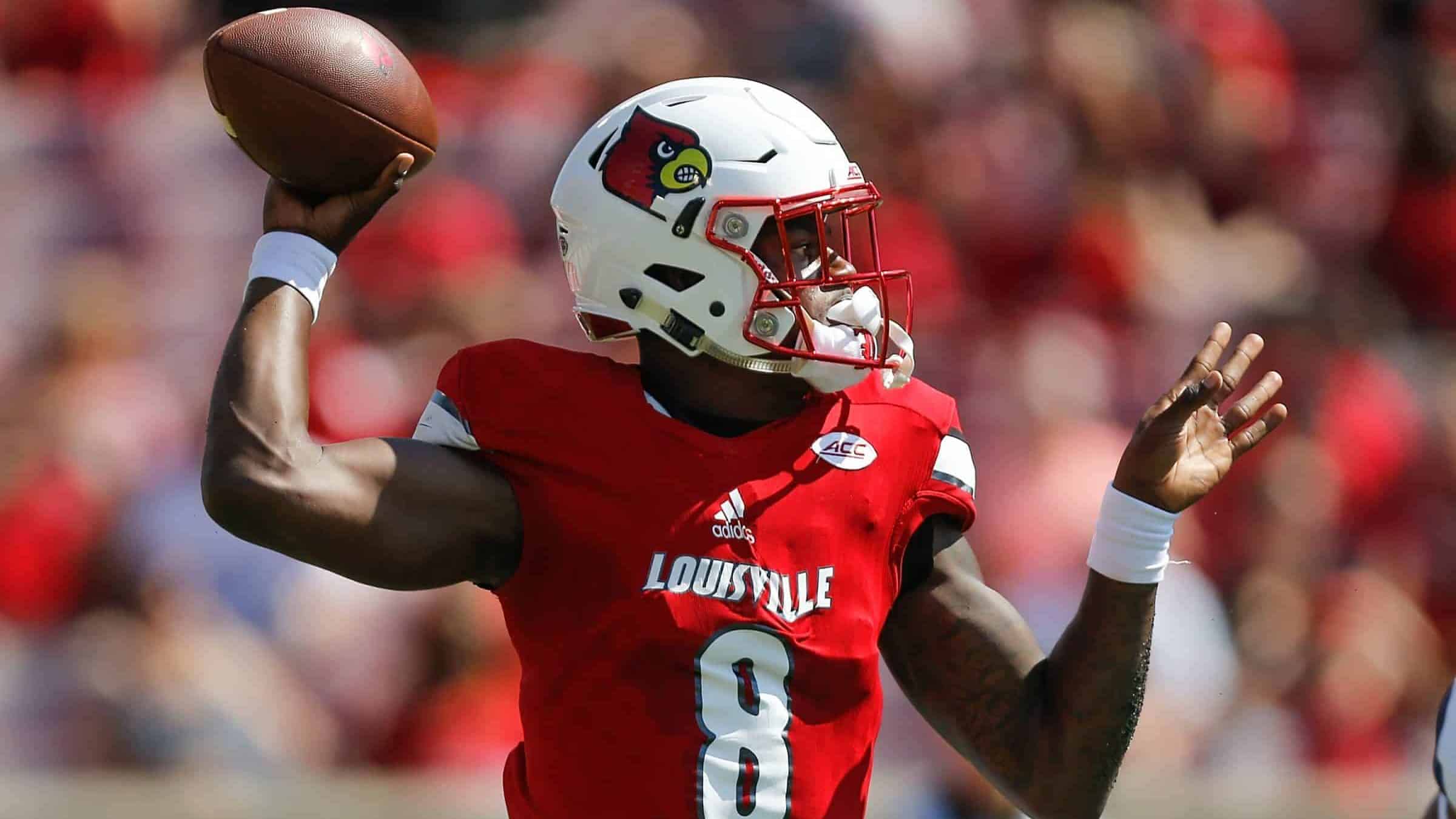 3. Lamar Jackson QB- Louisville
If the Giants have any doubts on whether Davis Webb can be the heir-apparent to Eli Manning, it would behoove them to look for Manning's eventual replacement in this year's draft. While Darnold, Rosen, Mayfield and Allen are getting all the hype, Lamar Jackson has just as much upside as those four quarterbacks—if not more when you factor in that he rushed for 1,601 yards last season.
His 27 touchdowns passes were one more than Darnold threw and Jackson threw three fewer interceptions than Darnold had (10 to 13). And oh yeah, his 59.1 completion percentage is better than Allen's 56.3%.
Gettleman knows the benefit of deploying a mobile quarterback. When he was general manager of the Panthers, he saw Cam Newton win league MVP in 2015 and take the squad to Super Bowl 50. So, perhaps he feels Jackson can have similar success that Newton had.
We may receive some insight on what Dave Gettleman and the New York Giants will do with the second pick when he provides his thoughts at the pre-draft press conference this coming Thursday.