Billy Joel band member Mike DelGuidice will play a special show in New York City on "The Piano Man's" birthday featuring rare album tracks.
Throughout Billy Joel's more than four-year residency at Madison Square Garden, the same thing happens at the sound check on the day of each show. As Joel decides what the play list is going to be that night, his band members are always trying to nudge him towards adding some album tracks. Those are songs that weren't hits, but are great tunes that loyal Billy Joel fans would love to hear.
After all, an album is more than just a handful of hit songs.
"When we used to put on albums, we put on albums start to finish," said band member Mike DelGuidice. "No jumping…no skipping tracks. Whenever I listed to a Billy Joel record, that's what I always did."
Joel will always play the iconic songs like "Piano Man," "New York State of Mind," "It's Still Rock and Roll To Me,: "Big Shot" and "Scenes from an Italian Restaurant" while also mixing in many other popular songs during the course of a set.
But what about those songs that never made it to radio airplay or just might not be recognizable to the casual fan? Joel is one of the greatest singer/songwriters of all time and is in the Rock and Roll Hall of Fame, so these "lost" songs should be presented in some way to younger fans who may not be familiar with them.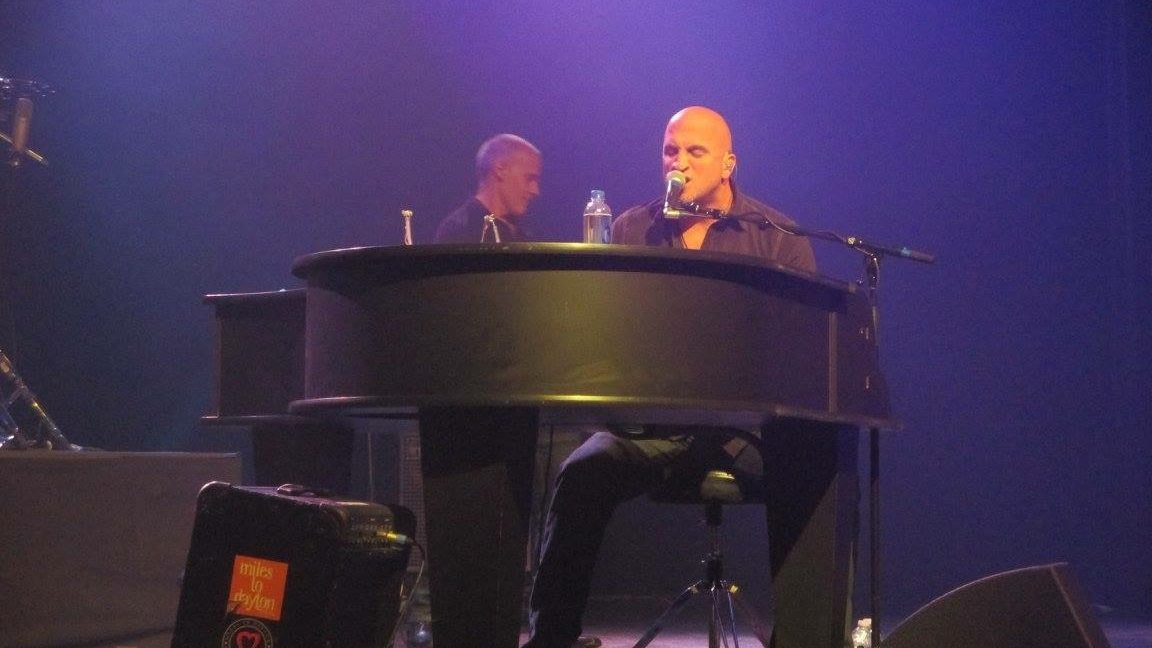 "We're always pushing for the album cut but it's really up to him at the end of the day," said DelGuidice who will perform a special show at The Iridium in New York City on the Piano Man's birthday May 9th featuring nothing but deep album cuts.
On this night, there will be no "Allentown," "Only The Good Die Young," "A Matter Of Trust," "We Didn't Start The Fire" or "My Life." Instead, DelGuidice will play a set list of songs that you won't hear at a Billy Joel concert because they might not be a fit for the Piano Man's massive fan base of all ages.
"It's tough at the Garden because I know Billy wants to play his other stuff," said DelGuidice. "We're playing with multigenerational fans. Parents with their parents and with their kids. It's the big hits that they've heard on the radio that are going to keep them and I get why he does it."
What makes the decision difficult for Joel at his concerts is that he has so many hit songs and so many iconic anthems, that his diverse audience packs the "World's Most Famous Arena" with certain expectations. Infusing other songs from his twelve amazing albums like "Souvenir" (Streetlife Serenade), "You're My Home" (Piano Man), "Rosalinda's Eyes" (52nd Street), "Easy Money" (An Innocent Man), "2000 Years" (River of Dreams) and "She's Right On Time" (The Nylon Curtain) could be attractive to a portion of the fans, but maybe not all of them.
But DelGuidice believes it's time to dust off some of those classic Billy Joel songs that you just don't hear and he's excited to do it on Billy's birthday in front of an intimate gathering of some of The Piano Man's most loyal fans.
"It means everything," said DelGuidice, a Long Island native who soared to popularity as the leader of the Billy Joel cover band Big Shot. "It's his birthday. I'm getting to play the music that I know he wants to play. I know deep down it's important for him that they're not dead songs. I'm not Billy obviously but at least I can deliver these songs that a lot of these fans are dying to hear at the shows."
DelGuidice not only has thought about what songs he'll feature in the hour and a half show on May 9, but he has what he thinks will be the set list already laid out. Thanks to on-line voting that he conducted with fans, DelGuidice has compiled a list, that he's keeping close to the vest, of some deep album track suggestions from fans.
"We took a fan poll on all the rarities that they want to hear," said DelGuidice who has gone over the list of suggested songs with a fine tooth comb. "These have all been voted on already and I have a list but we have 90 minutes to squeeze in a ton of songs."
The list of songs for DelGuidice to choose from is comprehensive and a second round of voting provided an almost identical list of tracks that the fans voted on the first time. DelGuidice will try to stick to the voting results in order, as best he can, but if there was a tie among multiple songs he'll be the tie-breaker and choose the tune.
There will be one specific factor that he'll use in finalizing the set list and perhaps this could serve as a clue as to the songs that he's going to play.
"I really want to try and find the ones that (Billy) hasn't played at all," said DelGuidice who wants fans that might get upset if songs that they voted on didn't get picked to just keep the faith.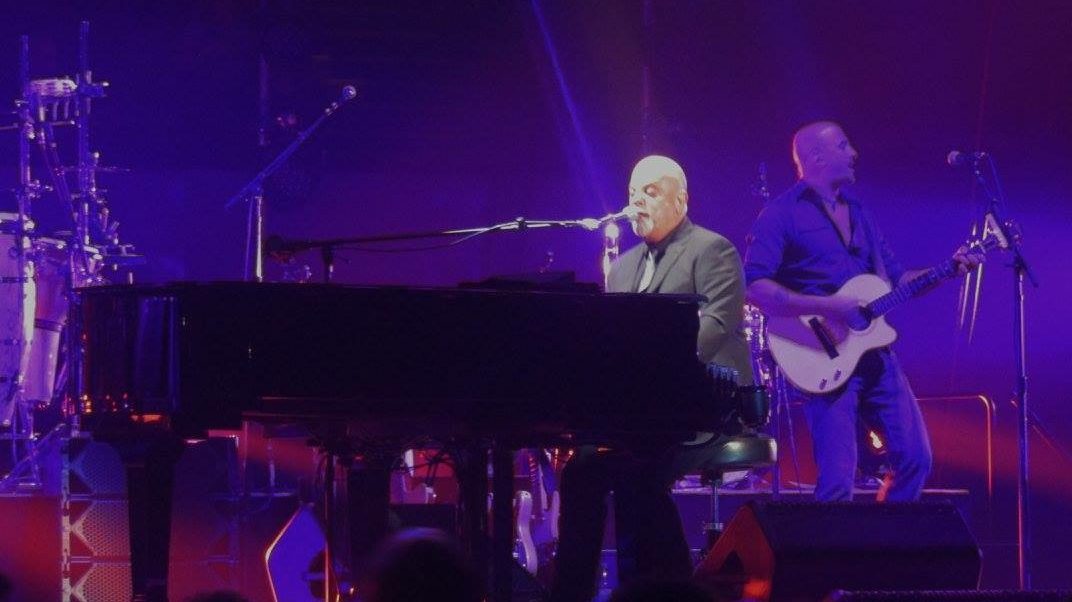 No pun intended!
"We'll have another show maybe where we do the other ones," said DelGuidice. "I don't think it will be a one time thing. It might be something that the real deep fans are going to catch on to and want to hear more of."
The venue that DelGuidice has selected will serve as a terrific backdrop to this show.
The Iridium is an historic New York City music landmark that seats between 150 and 160 people. The home of public television's music series "Front and Center" was also the home office for guitar and music recording pioneer Les Paul for over 14 years and as also welcomed the likes of Jeff Beck, Steve Miller, Joe Walsh, and Joe Satriani to it's hallowed stage over the years.
"It's a really cool venue," said DelGuidice. "It's very typical New York City. Basement…you go downstairs and you're in the room. I love intimate shows. I think it's the perfect kind of venue for it. It reminds me of a place like "The Bottom Line" where (Billy) started out doing all of his rare material. I think it's the right kind of setting."
Another intriguing element to this show is who is going to be on stage with DelGuidice. This is not going to be a "Mike DelGuidice and Big Shot" concert. This is going to be Mike with an "all-star" band so to speak. He's hand-picking musicians that he wants to play with him on that special night and as of right now the band is a work in progress.
"I really don't know who's going to come," said DelGuidice. "I'm sending out invites. I know this…I'm going to have Sal DeVitto who is going to be on drums."
If that last name sounds familiar, it should. Sal is the brother of Billy Joel's former longtime drummer Liberty DeVitto and is one DelGuidice's best friends.
"Sal played with me in Big Shot for a lot of years,' said DelGuidice. "He was my drummer for a long time. I think he'll add that DeVitto feel which he has."
It will certain be interesting to see who else shows up on a special night that will be filled with nostalgia for the loyal Billy Joel fan. Despite not putting out a new album since "River of Dreams" in 1993, Joel has experienced a renaissance to his career as an entertainer in recent years. He continues to be a popular attraction and a hot ticket all over the country and has been all around the world.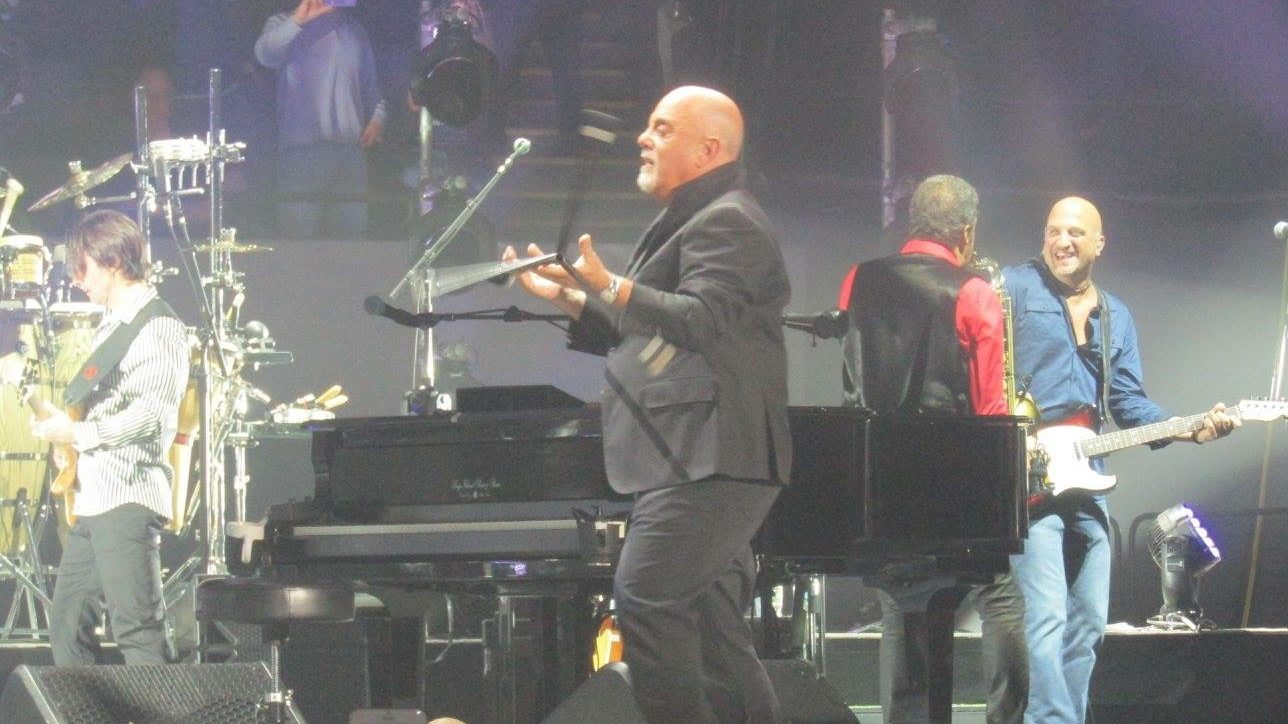 He's played all kinds of palaces…oh jeez excuse me I got carried away there for a second!
Later this month, Joel will play the 50th show of his residency at Madison Square Garden and in July he'll play his 100th career show at MSG. His ability to pack the Garden as well as other arenas and stadiums might be stunning to some, but not to the guy that Joel inspired to be a musician with his iconic 1982 "Live From Long Island" HBO concert at Nassau Coliseum.
"Not surprised," said DelGuidice who Joel himself invited to join his band in 2013. "Not at all. I think it can go as long as Billy wants it to go. I think the important thing is keeping it fun for him. I hope it stays fun for him. I don't think people will ever tire of him."
Even without new material, not every Billy Joel concert is the same because his library of music is so extensive. But that doesn't stop people from asking him why he doesn't write new songs. During a January 2017 appearance on "The Late Show" with Stephen Colbert, Joel was asked about it point blank…
"You were really good at writing songs," said Colbert. "Why not give us more Billy Joel songs because you're selling out the stadiums. How about some fresh meat?"
To which Joel replied…
"I thought I'd had my say," said Joel. "I just said shut up now. I put out twelve albums. It's a nice round number."
With so many album tracks that people may never have heard before, perhaps Joel can put out a "new" album with some of those rare songs and maybe release one as a single. DelGuidice hopes he can bring some of those songs back to life on May 9th.
"People break his (chops) that (Joel) doesn't write new material," said DelGuidice. "But they're not willing to take the time to go back when he was in his prime writing the best songs ever that he wrote and go back and listen to some of these gems that are on these records that could easily have been singles."
When it comes to bringing life back to these songs, DelGuidice is the perfect man for the job.
The first time my wife Sheryl and I saw Big Shot in concert, she leaned over to me and said "if you close your eyes, it sounds like you're listening to Billy Joel."
Then, at the Billy Joel concert this past April that re-opened the Nassau Coliseum, DelGuidice was singing "Nessun Dorma" when a woman tapped me on the shoulder to ask me a question.
"Is that Billy's son?"
May 9th is going to be quite an evening for Mike DelGuidice and for the most loyal of Billy Joel fans. DelGuidice has charged himself with the responsibility of playing some of the best songs that Joel ever wrote but that many fans may not have heard.
No pressure, Mike.