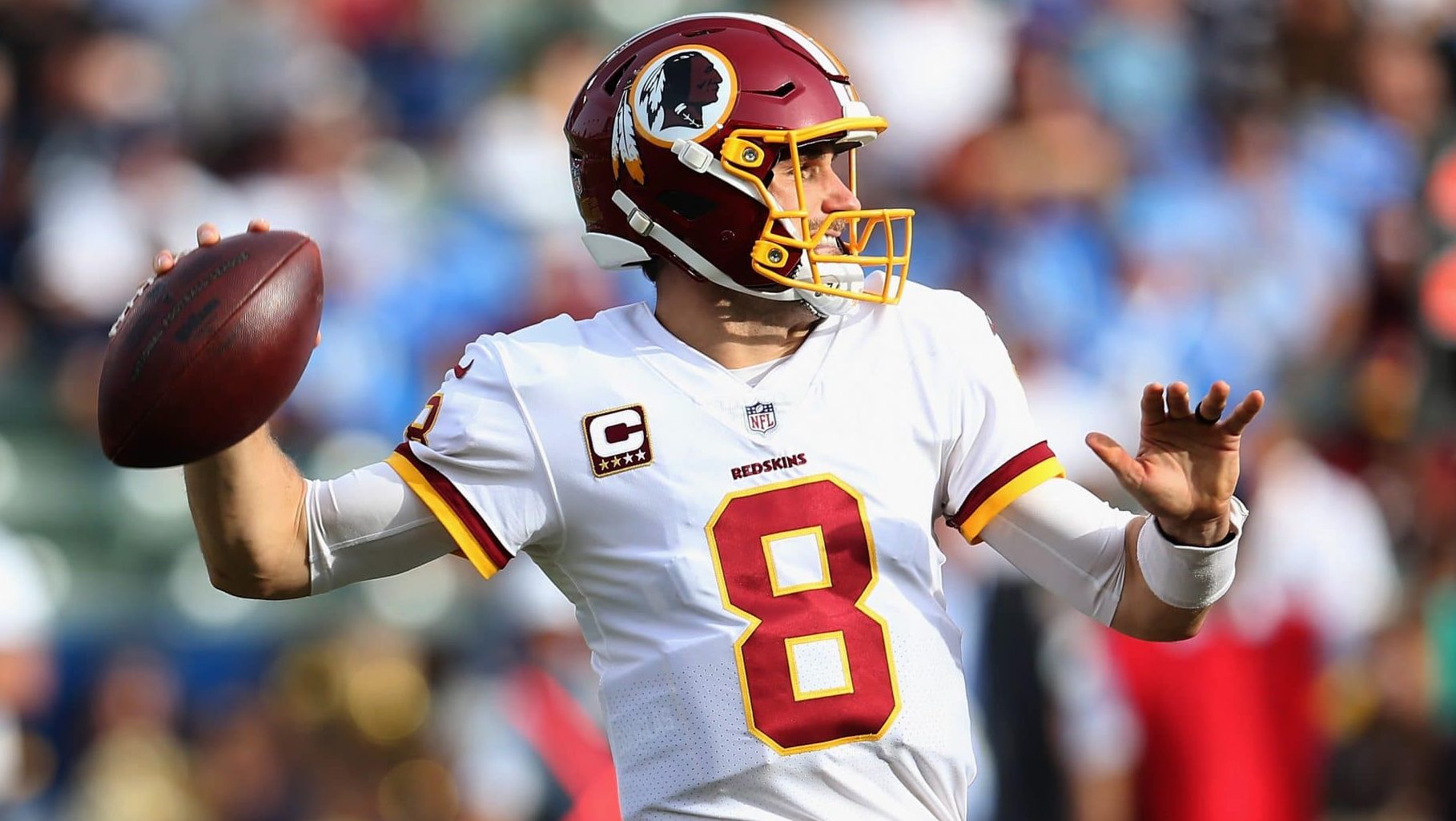 The New York Jets have reached the final four of the Kirk Cousins lottery. Plus, highlights from the NFL Combine (TEs, WRs and QBs). 
NFL Insider Adam Schefter revealed the final four teams in the Kirk Cousins sweepstakes: Arizona Cardinals, Denver Broncos, New York Jets and the Minnesota Vikings.
This means, according to the numbers, the New York Jets officially possess a 25 percent chance of landing the prized signal caller.
Although chances still remain, my optimism has waned greatly over the last several weeks.
My guess is the Minnesota Vikings come away with Captain Kirk Cousins. They can offer similar money to what the Jets can and obviously they're much closer to a championship than the green and white.
But I will throw another nugget in, just because I'm an eternal optimist.
#Vikings coach Mike Zimmer spoke to a small group and discussed QB situation extensively. Said Case, Teddy, Sam all "definitely" options. Also stressed multiple times he's told Rick Spielman et al. they must be careful about taking resources away from their strength: defense.

— Tom Pelissero (@TomPelissero) March 1, 2018
So it seems Vikings head coach Mike Zimmer is wary of handing Cousins a mega contract because they've got some big-time contracts coming up on defense. Both sides of the fence do exist.
Speaking of quarterbacks, college football's best passers strutted their stuff on Saturday at the NFL Combine and that's obviously a position the Jets have a keen eye on.
Here are some of the highlights from a variety of the top guys …
.@JoshAllenQB is throwing it nearly 70 YARDS in the air! ???#NFLCombine

?: @nflnetwork pic.twitter.com/FeGntMp9Tt

— NFL (@NFL) March 3, 2018
Josh Allen, QB, Wyoming
It's no secret that I'm not a big Josh Allen fan. But I'll tell you this, that was one of the most impressive throws I've ever seen in my life. This effortless toss is right up there with the tape I've seen on JaMarcus Russell who threw it the full length of the football field back at his LSU days.
The tape never lies, so take all of the NFL Combine results with a grain of salt, but it does confirm some things from tape. This throw will definitely force me to double-check the tape on Allen.
Josh Rosen's accuracy on these deep ins >>>> pic.twitter.com/TH4UMAuJcj

— Jordan Zirm (@clevezirm) March 3, 2018
Josh Rosen, QB, UCLA
Josh Rosen is deadly accurate and is 1A to 1B with Baker Mayfield in terms of most accurate in this class. I give the edge to Rosen based on the tape I've seen. A natural thrower and was clearly born to play the quarterback position, he has suffered through an injury history which is a medical red flag.
Baker Mayfield highlights pic.twitter.com/xLpGJzrDaH

— Daryl Ruiter (@RuiterWrongFAN) March 2, 2018
Baker Mayfield, QB, Oklahoma
On the field, Mayfield is an absolute playmaker.
Let's take a look at the highlights from the media session. While he showed a brashness that borderlines cocky, I thought he displayed the same swagger that he brings to the field. Mayfield has the goods and I'm sold that he's going to be a superstar.
His ability to keep plays alive and simultaneously keeping his eyes downfield will be his bread and butter at the next level.
.@Lj_era8 participated in passing drills at the #NFLCombine today.

How'd he do? See for yourself ⬇️ pic.twitter.com/81V5ze9AjS

— LouisvilleFootball (@UofLFootball) March 3, 2018
Lamar Jackson, QB, Louisville
I thought it was a good decision for Lamar Jackson to avoid the 40-yard-dash and some of the other drills that would highlight Jackson's strengths if he switched positions. Although I love seeing Cheetahs run, there's a certain grace to it and he would've broken stopwatches I have no doubt. Jackson looked a bit skittish, but showed a ton of potential with proper development could be the steal of the draft.
Other Jets News, Stories:
ESNY's Robby Sabo and Paul Esden Jr. unveiled a new series that puts together the perfect Jets team after free agency and the NFL Draft. On Sunday, they started with the quarterbacks.
Saquon Barkley and the Jets a perfect fit at a bad time? (Robby Sabo of ESNY).
Jets among final four in Kirk Cousins sweepstakes (Brian Costello of the New York Post).