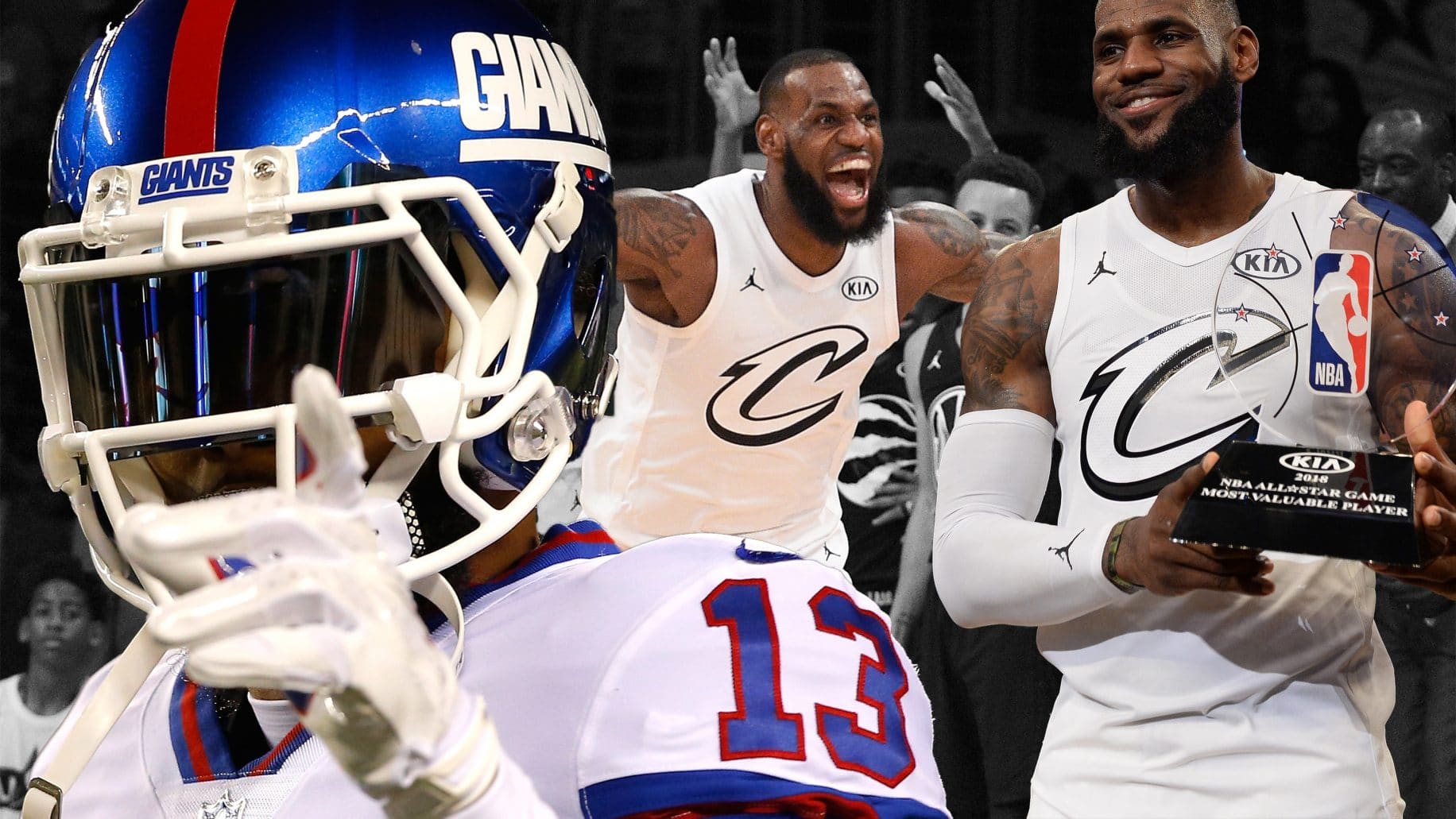 New York Giants wide receiver Odell Beckham Jr. shows off the killer gifts NBA stud LeBron James sent him the other day.
Sometimes, it's good to be friends with The King, as New York Giants wide receiver Odell Beckham Jr. reminds us.
OBJ, as he tends to do, posted a video on his official Instagram account either attempting to make everybody in the world jealous or showcase excitement through the art of dance. Or, perhaps both.
Apparently, he was gifted all sorts of goodies by LeBron James after he took up the viewing pleasure of NBA All-Star Weekend in Los Angeles this past weekend—the place he made sure to place his name within many headlines due to his actions.
It looks like sneakers, Nike, to be more specific. The learning aspect of this video is extremely obvious. OBJ is a size 11.5 in footwear.
Beckham Jr.'s other NBA All-Star Weekend activities included getting on Karl-Anthony Towns for his footwear and making fun of a bald guy who was sitting in front of him courtside while Sunday's All-Star Game was happening.
OBJ has also traded rap lyrics with Tom Brady this offseason via Instagram.
It appears his rigorous offseason training program is in full effect.