Here's why if the rumors are true on the New York Jets and Kirk Cousins it makes all the sense in the world. 
If the New York Jets really want to go 'all-in' on Kirk Cousins, there's only one way to do it. Give Cousins the highest paid year one of any contract in NFL History.
My dad always used to tell me whatever assets you have that make you special, flaunt them. For the Jets, it's simple, gang green's biggest asset is the green that exists in their bank accounts.
The Jets are projected to have in the ball-park of $92 million after some roster finagling (cutting Muhammad Wilkerson and Matt Forte). That's a ton of moolah that could be spent all over the roster. But if the Jets were smart they'd maximize the money they have RIGHT NOW by signing Cousins to a massive deal and front-loading it.
To explore this theory in a bit more detail here's some more information from Brian Costello of the New York Post:
"One league source speculated the Jets could front-load the contract and offer Cousins $60 million guaranteed in the first year of the contract. That would still leave them with about $30 million in cap space this year and then allow them to build around Cousins with lower cap figures in the remaining years of the contract."
Mike Maccagnan is aware of swinging and missing on big money deals. Look at his track record, it's not pretty:
(2015) Darrelle Revis signed a five-year $70 million deal with $39 million in guarantees. The Jets are still paying for him and he's not even on the team anymore.
(2016) Wilkerson signed a five-year $86 million deal with $15 million signing bonus and over $53 million guaranteed. During the lifespan of that deal, Wilkerson has eight sacks to show for it and a bunch of drama.
Jets fans should understandably be worried about what is expected to be the biggest contract in NFL History. But there's a stark difference with this conversation, Cousins is a quarterback.
The market bears it out, healthy quarterbacks of Cousins' pedigree never reach free agency, so the Jets have to pay for this once in a generation phenomenon. To try to contain the damage they can swallow $60 million in year one which will offset and pro-rate a better deal over the final four years of the contract to allow cap flexibility in the future.
That will save the Jets from cap purgatory (in theory) and allow this team to surround Cousins with a boat-load of weapons and pieces to help him reach the promised land.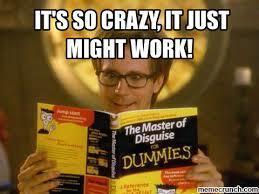 The Jets have no choice. They're up against the wall and have to do something to solve their quarterback dilemma. Cousins on paper is the safest bet when you look at the other free agents and unknown commodities in the NFL Draft.
Gang green should feel even better about that relationship with Mike Shanahan disciple Jeremy Bates is calling plays for the Jets. You can't afford to let another team like the Denver Broncos or Minnesota Vikings to swoop in and steal your guy, you have to do whatever it takes to land him and I'm sure Cousins won't complain about seeing most of that money up front.