Drafting a player—or players—who go on to deliver breakout performances can be the difference between winning and losing in Fantasy Baseball.
L
ife can't get any better. The Philadelphia Eagles just won their first Super Bowl and baseball season is right around the corner. Year after year, people are looking for the breakout players in their drafts. They can come from anywhere, whether it be a player who has struggled in the majors for a few years or a hot prospect getting his first taste of the majors.
We've got five players who could deliver those breakout performances for you to keep an eye on in your drafts.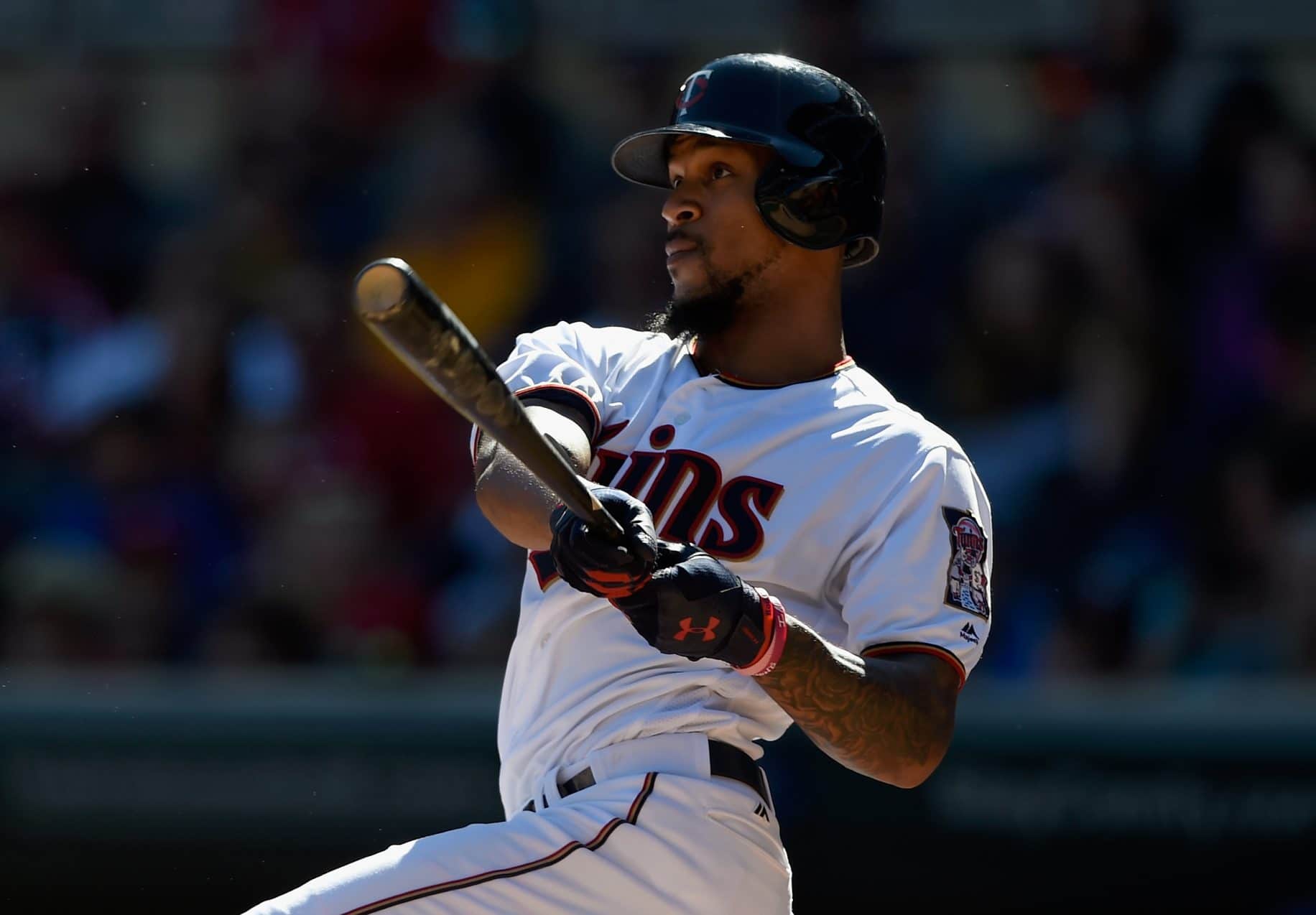 Once considered the best prospect in baseball, Buxton finally stayed healthy in 2017 and began to flash the five-tool upside we've been waiting to see.
He's one of the best base-stealers and fastest players in the game, going 29-for-30 on stolen base attempts in 2017. The one time he got caught, he overslid second base. Buxton is also becoming a much better hitter.
He still strikes out a ton but lowered his whiff rate from 35.6 percent in 2016 to 29.4 percent in 2017. His walk rate improved, minimally (from 6.9 percent to 7.4 percent), but it's a step in the right direction.
A 20/30 season isn't out of the question for him in 2018. How many players had a 20/30 season in 2017? Just one. American League MVP Jose Altuve.
Fisher was drafted in the first round by the Houston Astros in 2014. In his last three seasons in the minors (he played 53 games in the big leagues last season) Fisher hit 64 homers and stole 75 bases. He owns a career .372 on-base percentage in the minors.
He's got 20/20 upside written all over him and if he gets regular playing time in Houston, he'll give us great value. The Astros have a crowded outfield, but Fisher is going to find his way into the team's regular rotation—if he doesn't win a starting job in spring training that is.
He will go late in drafts or not even drafted at all. His upside and the explosiveness of Houston's lineup makes him a player to keep an eye on.
Yoan Moncada, 2B/3B, Chicago White Sox
This is the perfect time to draft Moncada, one of the most highly touted prospects in recent years who struggled over 52 games with the White Sox in 2017. Lots of people have jumped off his bandwagon. You should jump on.
Over parts of three minor league seasons, Moncada hit .285 with 35 home runs, 111 stolen bases, and a .859 OPS. He's not close to being a finished product, but could easily provide 15 home runs and 30 stolen bases over the course of a full season in 2018.
He's a solid choice in the middle-to-late rounds of your draft if for no other reason than his upside. You could easily wind up with a keeper for the next decade.
Luke Weaver, SP, St. Louis Cardinals
Weaver flew under-the-radar for the St. Louis Cardinals last year, going 7-2 with a 3.88 ERA and 1.26 WHIP. Those numbers don't jump off the screen, but here are two other stats that will. His 4.24 strikeout-to-walk ratio would have been 11th best in MLB, while his 10.7 K/9 rate would have ranked seventh.
Those are some monster numbers.
Only three pitchers in the majors had better K:BB ratios—Chris Sale, Max Scherzer, and Corey Kluber. Two are Cy Young Award winners and the other guy was the only pitcher to have over 300 strikeouts (nobody else had over 270).
Weaver has a career 1.99 ERA and a 1.08 WHIP over four minor league seasons. His numbers in the majors were no fluke—he's really good.  He also pitches for a good team and he will be a lock for the rotation in 2018. You can get him in the later rounds and he will be an absolute steal this season.
Aaron Nola, SP, Philadelphia Phillies
I don't think enough people appreciated how good Nola was in 2017. Most will avoid him in drafts because he pitches for a bad team. That's a big mistake that people make every year. He is coming in ranked as a top 20 starting pitcher this year, so some will say that he can't be a breakout player. Let me try to convince you that he can finish as a top 10 starting pitcher.
I love pitchers who averaged a strikeout or more per inning, like Nola, who finished 2017 with a 9.9 K/9 rate, 14th-best in baseball. His 3.27 FIP was MLB's ninth-lowest (FIP is an adjusted ERA that is more accurate of how good a pitcher is) and had the 12th-highest WAR (4.3) for starting pitchers. In 15 of his last 18 starts of the season, he gave up two or fewer earned runs. Also, he went six or more innings in 15 of those last 18 games. The Phillies are still going to be an average team at best but don't let that stop you from drafting him. He should easily finish inside the top 15 for starting pitchers and if he stays healthy, then he's got a top 10 finish coming.