While the MLB offseason has been slow, some big names have found themselves in new places. What can we expect from these players on our fantasy baseball teams in 2018?
We are around two months away from MLB's Opening Day. While there are a lot of big names still looking for new homes, more than a few players on our fantasy baseball radars know where they're going to be playing in 2018. Let's take a look at their new situations and whether it's a good thing or a bad thing for their fantasy outlooks.
Lorenzo Cain, Outfielder, Milwaukee Brewers
Lorenzo Cain goes from one of the worst hitting ballparks in Kansas City to one of the more hitter-friendly ones in Milwaukee. He should hit near the top of a Brewers lineup that was tied with the Mets for the National League lead in home runs last year. If he can get on base, there are plenty of power bats that can drive him in—as well as one of the game's most underrated hitters, Christian Yelich. There will be plenty of opportunities for him to score but don't expect him to hit 30 home runs because of the change of scenery.
Cain's best season came in 2015 when he hit .307 with 16 homers and stole 28 bases. Those are the kind of numbers that I am expecting from him in 2018. If he can have a 20/20 season and bat over .300 that will make him a top 20-25 outfielder. Cain is the type of player that is a good value in the middle rounds that will give you a little bit of everything. He's going to be 32 this year, which limits his upside in dynasty leagues, but not everyone we roster needs to be a keeper for the next decade.
Projections: .290 BA, 80 runs scored, 14 HR, 55 RBI and 25 stolen bases
The Milwaukee Brewers are all in for the 2018 season. Christian Yelich is a career .290 hitter and he has done that in one of the worst hitters ballparks in the league. He now gets to hit in Milwaukee but keep in mind that he isn't a power hitter. He won't suddenly hit 35 homers (his career high is 21) and he has only hit double-digit homers twice in his career. He is a professional hitter who should steal us around 15 bases.
Yelich is a solid outfielder to own in fantasy because of his consistency. With Cain and Yelich hitting in the top two spots, they both should score around 85 runs this season. If they move Yelich to the three-hole, he will have a chance to drive in 90 or more runs and that could make him more valuable. He should get us a 15/15 season which is nice for fantasy but the reason you draft him is for his average and his ability to get on base. Don't overdraft him because of the new ballpark. Yelich is safe for our fantasy teams but he should be your third outfielder, not your first or second.
Projections: .295 BA, 80 runs, 12 HR, 85 RBI, 12 SB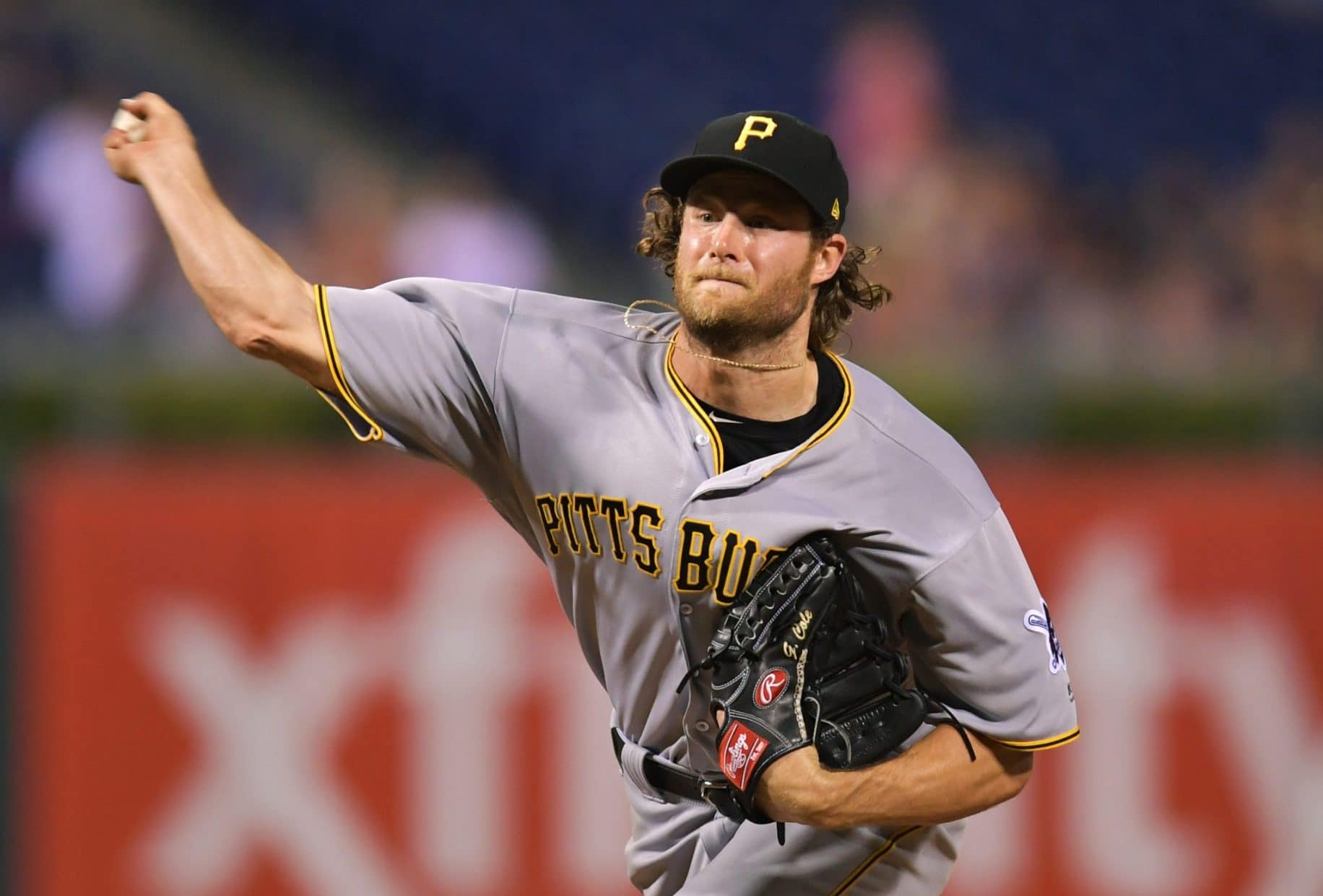 Gerrit Cole, Starting Pitcher, Houston Astros
Gerrit Cole goes from the NL to the AL (which isn't good) and to be honest, he won't end up on any of my teams this year. Pittsburgh is a good pitchers park and he didn't have to face a DH. Now, he will be in Houston and he won't get the automatic out of facing a pitcher. Not only will he be facing better lineups but his durability might scare me even more.
He has only pitched more than 22 games twice in his career and pitchers don't tend to get healthier the older they get. If he can be your fifth starting pitcher, then I would draft him. Chances are his name will sky rocket his value and going to a winning team will make people think he will get more wins. Wins is impossible to predict and chances are he won't get us much more than 20 starts this year, he won't be worth the gamble on draft day.
Projections: 9-7, 4.50 ERA, 1.35 WHIP, 150 innings, 140 strikeouts
Andrew McCutchen, Outfielder, San Francisco Giants
This is a great landing spot for Andrew McCutchen. He will go to a contender in San Francisco and he should hit in the middle of the lineup. McCutchen had one bad season and everyone seemed to jump ship last season but he finished better than most think. He finished last season hitting .279 with 94 runs scored, 28 homers, 88 RBI and 11 stolen bases. He finished the season as the 22nd best fantasy outfielder, one spot behind rookie phenom Cody Bellinger.
McCutchen will be in a better lineup and he could improve on those numbers. Don't expect him to return to his MVP form but if he produces like he did in 2017 he will be a steal in drafts. It's clear that the 2016 season was a fluke and he should be a good bargain on draft days this year.
Projections: .280 BA, 85 runs, 25 HR, 90 RBI, 10 SB.
Shohei Ohtani, Outfield/Starting Pitcher, Los Angeles Angels
Shohei Ohtani has been a folktale to this point in his career. He throws 100 miles per hour and he hits moon-shot home runs. The biggest question for me is how the Angels will use him. I don't want a part-time outfielder and pitcher on my team. There's a reason why nobody since Babe Ruth could do both and eventually the Babe just became one of the greatest power hitters in baseball history. If I had to guess right now they will use him as a pitcher and go from there.
He is being compared to Stephen Strasburg as a pitching prospect and it doesn't get much better than that. Strasburg might be the best pitching prospect in baseball over the last decade. If Ohtani has that upside than he is worth the risk in drafts this year. He has played professional baseball in Japan since he was 18 and his numbers have been impressive. He owns a 2.52 ERA, 1.08 WHIP and he averaged over 10 strikeouts per nine innings. All are elite numbers but chances are they won't translate right away in the majors.
If you draft Ohtani, draft him for his pitching upside not his hitting. He could be a top 10-15 pitcher in his prime but don't over draft him. If he goes in the first ten rounds, that is a reach. You wouldn't draft a rookie who hasn't been on a big league roster this high, why would you with Ohtani? Play it safe with him and if he falls to you after round 10 then I would take a chance on him and anything before that is putting your team in a bad situation.
Projections: 10-5, 4.25 ERA, 1.20 WHIP, 150 innings, 145 strikeouts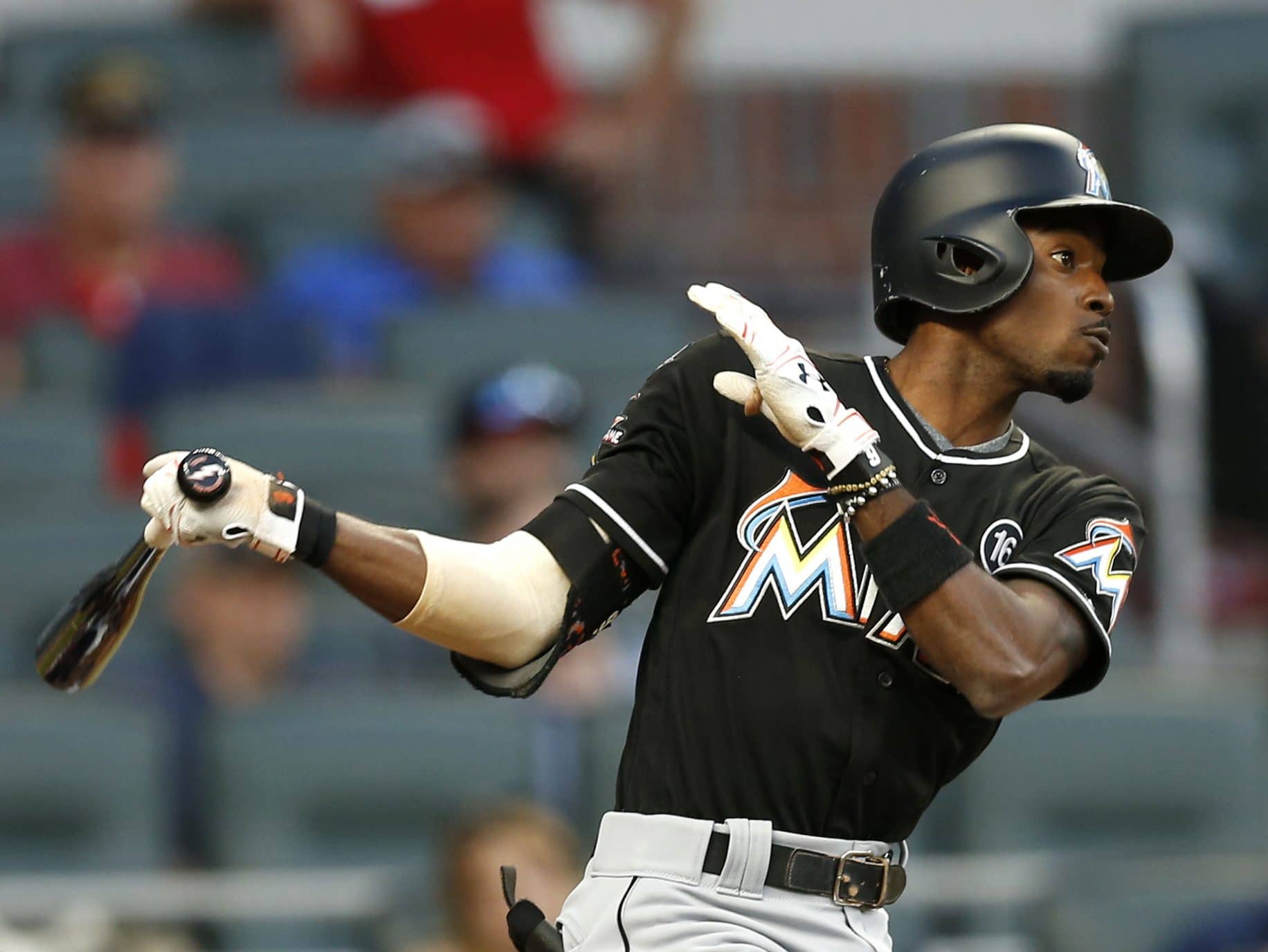 Dee Gordon, Second Base and Outfield, Seattle Mariners
Dee Gordon will play center field for Seattle in 2018. His value doesn't change much and he will still hit at the top of the lineup. You draft him for his steals and his safe batting average. He will still have second base eligibility this season and chances are if you draft him that is where you are playing him. He will be top three in the league in steals and he should have no problem scoring around 100 runs in that lineup. If you draft Gordon, make sure you have some power hitters in your lineup because he will hurt your team in the power department.
Gordon finished sixth on the player rater last season. That was higher than Giancarlo Stanton, Paul Goldschmidt, and Aaron Judge. He gives you elite production in average and stolen bases. He is the player that often ends up on my team because stolen bases are much harder to find then home runs. It would be smart to get Gordon on your teams because it is hard to find anyone with 70-stolen base upside.
Projections: .295 BA, 105 runs and 70 stolen bases.
Marcell Ozuna, Outfielder, St. Louis Cardinals
Marcell Ozuna finished higher on the player rater than Mike Trout, Bryce Harper, and Mookie Betts, who were all first-round picks last year. He finished 2017 with a .312 batting average, 93 runs scored, 37 homers and 124 RBI. All those numbers are doable again but the RBI total seems a little flukey to me. I have no problem with Ozuna being your first outfielder in 2018 because he should hit around .300 again, score and drive in over 90 runs and hit over 30 home runs. Entering the prime years of his career, the 27-year-old is a terrific dynasty league pick.
Projections: .290 BA, 85 runs, 32 HR and 95 RBI.