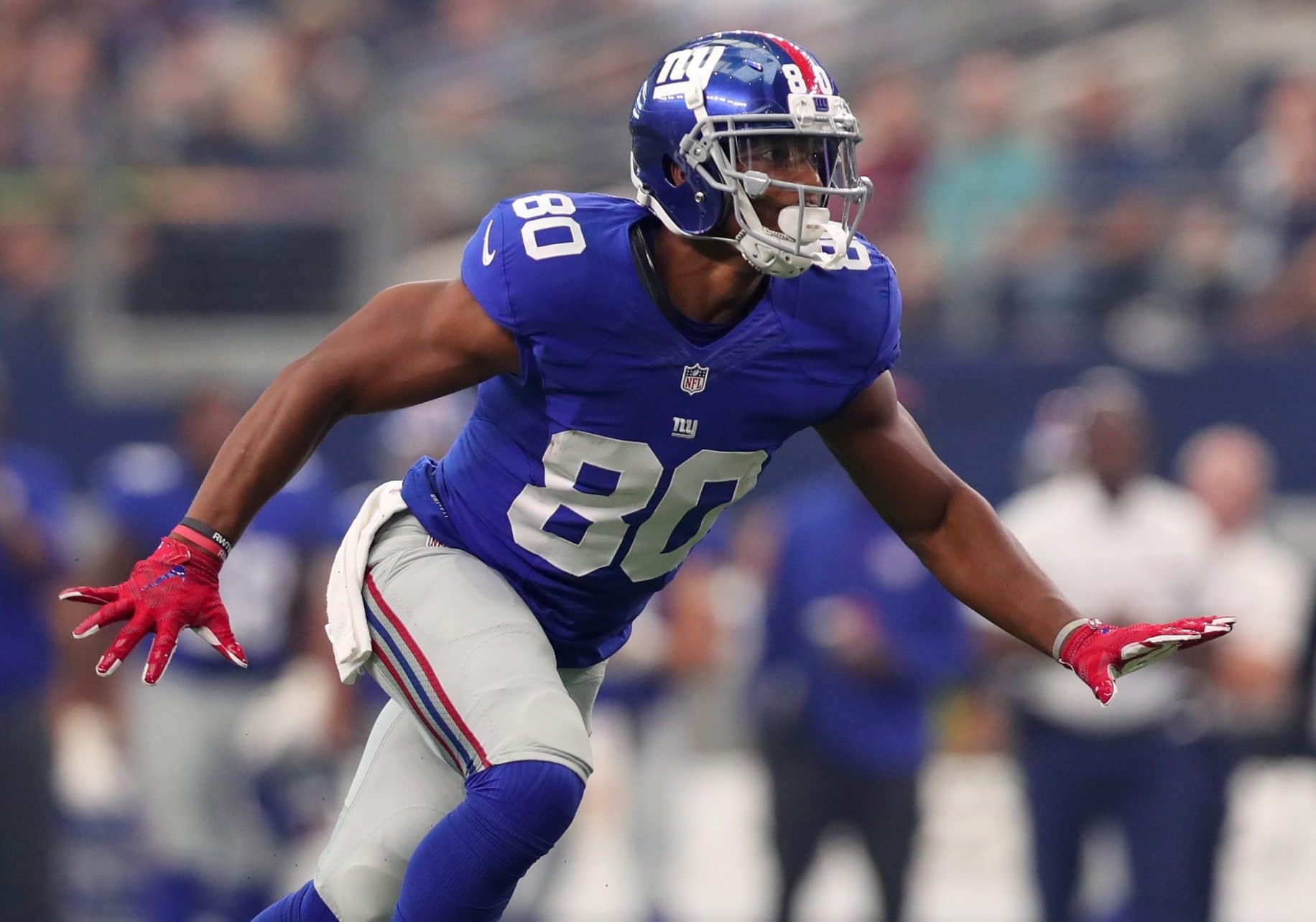 Former New York Giants wide receiver Victor Cruz says he didn't spend any of his first paycheck in an interview with Uninterrupted.
Former New York Giants wide receiver Victor Cruz became well-loved in New York due to his salsa celebration, humble beginnings, and the success he had for the Giants. Cruz signed as an undrafted free agent in 2010 and while many athletes blow through their first paycheck, Cruz had other ideas.
Despite it being "probably the largest check I'd ever seen with my own eyes," Cruz saved the check, rather than buying a car or a house. The former wide receiver, who joined NFL Network last season, decided that he should save his money in case his NFL career was short-lived.
What would you do with the biggest paycheck you've ever seen? @TeamVic gives his answer on NICKEL & DIMES. #KneadingDough | @Chase pic.twitter.com/autpVvoLGz

— UNINTERRUPTED (@uninterrupted) January 26, 2018
He would go on to have a successful career, collecting 303 catches for 4,549 yards and 25 touchdowns during his six seasons with the Giants (he did not play in 2015 due to injury).
Despite his success with the team, his tenure would end after the 2016 season, as he was third on the depth chart behind Sterling Shepard and Odell Beckham Jr., and he was cut by the team.
The divorce was somewhat acrimonious, with him not-so-subtly accusing the team of refusing to give him the ball so it would be easier to cut him.
However, those claims failed to stop him from publicly clamoring for a reunion after the Giants receiver corps was decimated by injury (and him being unable to find an NFL job, even with the Bears sorry receiving group).
Cruz made a lot of money in his six seasons in the NFL, and his conservative spending habits appear to have him set up for the future as well. Although his NFL career is almost over, the 31-year-old still has many years left and would no doubt like to see the money he made playing football last.