The New York Jets have money. Le'Veon Bell wants to get paid. It's a match made in heaven, but can Mike Maccagnan pull off one of the biggest blockbusters of the offseason?
S
ince the 2017 season ended for the
New York Jets
, it's been a 24/7 marathon of dream sequences—counting sheep hopping over the proverbial fence, swimming in pools of money, and dreaming of what the Jets could possibly spend all this cold hard cash on.
It's a fascinating exercise.
Before we dive into any specific prospects, let's lay out the cards on the table. The Jets have a ton of needs including but not limited too (in no particular order):
Quarterback
Running Back
Tight End
Offensive Line (Specifically Center)
Edge Rusher
Cornerback
At first, $100 million sounds like a lot of moolah, but when you look at all the needs for the green and white, it may not be enough.
That's the 2018 NFL Draft exists, to snag fresh, cheap, young talent that'll come work for your industry for bargain rates.
Speaking of the draft, I'll start my argument backward for why the Jets should consider bringing in Le'Veon Bell (if he even gets to unrestricted free agency, which is a big if).
Of the 32 starting running backs in the league, only eight were drafted in the first round.
6 were drafted in the second round.
3 were drafted in the third round.
5 were drafted in the fourth round.
4 were drafted in the fifth round.
1 were drafted in the sixth round.
1 were drafted in the seventh round.
3 were undrafted.
That number includes Bell who was drafted in the second round of the 2013 NFL Draft. So as you can see, running backs can be found anywhere and everywhere, leading to the devaluing of running backs in today's day and age of football.
But also 25 percent of the starting running backs in the NFL are still coming from the first round. So it certainly goes both ways. With that being said, the Jets are in desperate need of playmakers, regardless of the position they play.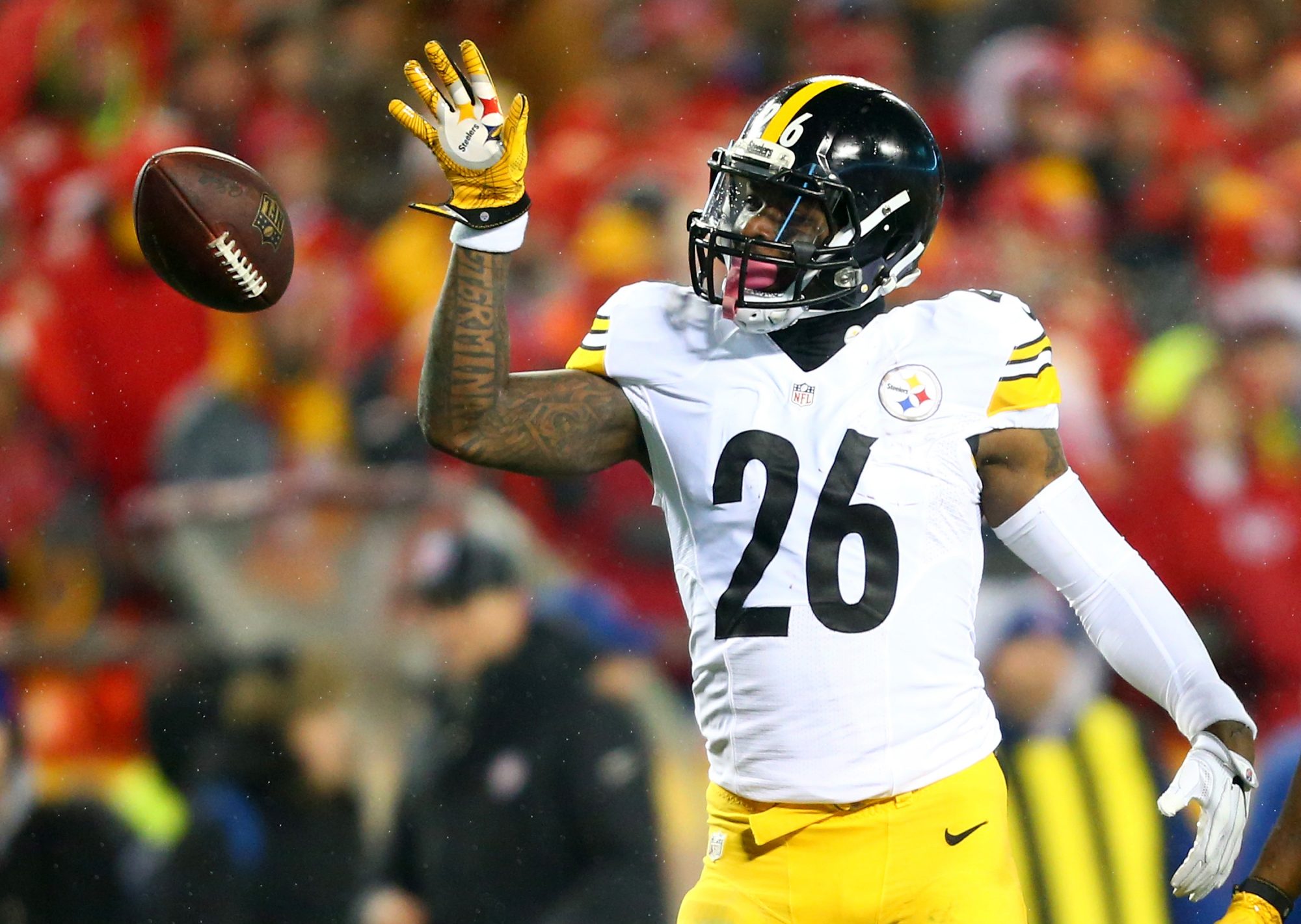 If somehow Bell was able to force his way to free agency, he would want a ton of money. But how much are we talking?
"Just get the numbers straight, exactly where we want them. I'm not going to settle for anything," Bell said to Jeremy Fowler of ESPN. "I know what I do and what I bring to the table. I'm not going out here getting the ball 400 times if I'm not getting what I feel I'm valued at."
What does he mean by that? Well, I'm sure we can do some investigate journalism to find out. History tends to repeat itself and I remember a case a couple of years ago made by former New Orleans Saints star Jimmy Graham who said while he's listed at tight end, he plays mostly from the wide receiver position.
"In a groundbreaking decision, the NFL has confirmed that arbitrator Stephen Burbank denied Graham's request to officially be declared a wide receiver under the NFL's franchise-tag rules. Although Graham lined up either in the slot or out wide on 67 percent of his snaps last year, Burbank agreed with the New Orleans Saints and the NFL Management Council, who argued that the tight end position has always involved a combination of splitting out wide to run pass routes and staying in to block — especially in today's modern passing offenses," via Mike Triplett of ESPN
The reason I'm bringing this up is because Bell has indicated that he's more than just a running back. Which, if you look at the stats, he may have a case. Over his five-year NFL career, he's tallied 312 receptions for 2,660 yards and seven touchdowns through the air. That's an average of 62.4 receptions per season, certainly wide receiver level production.
As we saw in the Graham case, stats aren't necessarily enough to prove your point, but Bell isn't trying to argue the franchise tag. He doesn't want the tag. He wants a long term extension.
If he doesn't receive that long-term security this offseason, he's already threatened that he'd be willing to sit out a season and then even hang up his cleats for good. The Jets should do everyone a favor and prevent this from happening.
This is where we can start chanting hashtag: Pay The Man.
I'm usually the voice of reason and often suggest to not overpay running backs in 2018, but Bell isn't just a running back. He's a playmaker entering his prime (26-years-old at the start of the 2018 NFL season).
The Jets are void of playmakers. I think it's very simple. The Jets are swimming in money. Bell wants a significant piece of the action and the New York Jets should be in the sharing is caring mood.