With fantasy basketball now in full swing, make sure to target these potential buy-low players led by the most interesting New York Knicks player in the world, one Michael Beasley. 
I
n fantasy basketball, it helps to possess depth at all positions. If you are weak in one spot, it can literally lose you your week or come back to hurt you when a player goes down with an injury.
There are some players that you should be targeting in your league that can help you win in the second half of the season. It's important to look ahead in the year and what players will have big second halves.These aren't your typical household names, but they will help you and they shouldn't cost you too much in a trade.
Here are some players that you should target now before their asking price gets too high:
Michael Beasley, Forward, New York Knicks
Michael Beasley has been one of the biggest surprises of the NBA season. He is second on the team with a 29 percent usage rate and over the last month he is averaging more rebounds, assist and steals than Kristaps Porzingis. He is showing his all-around game and if he is getting the minutes, he will produce.
There is a reason he was the second pick in the 2008 draft and he is in the prime of his career. He is no fluke, Beasley is extremely talented and he has found a home in the big apple. Trade for him now before his asking price is too high.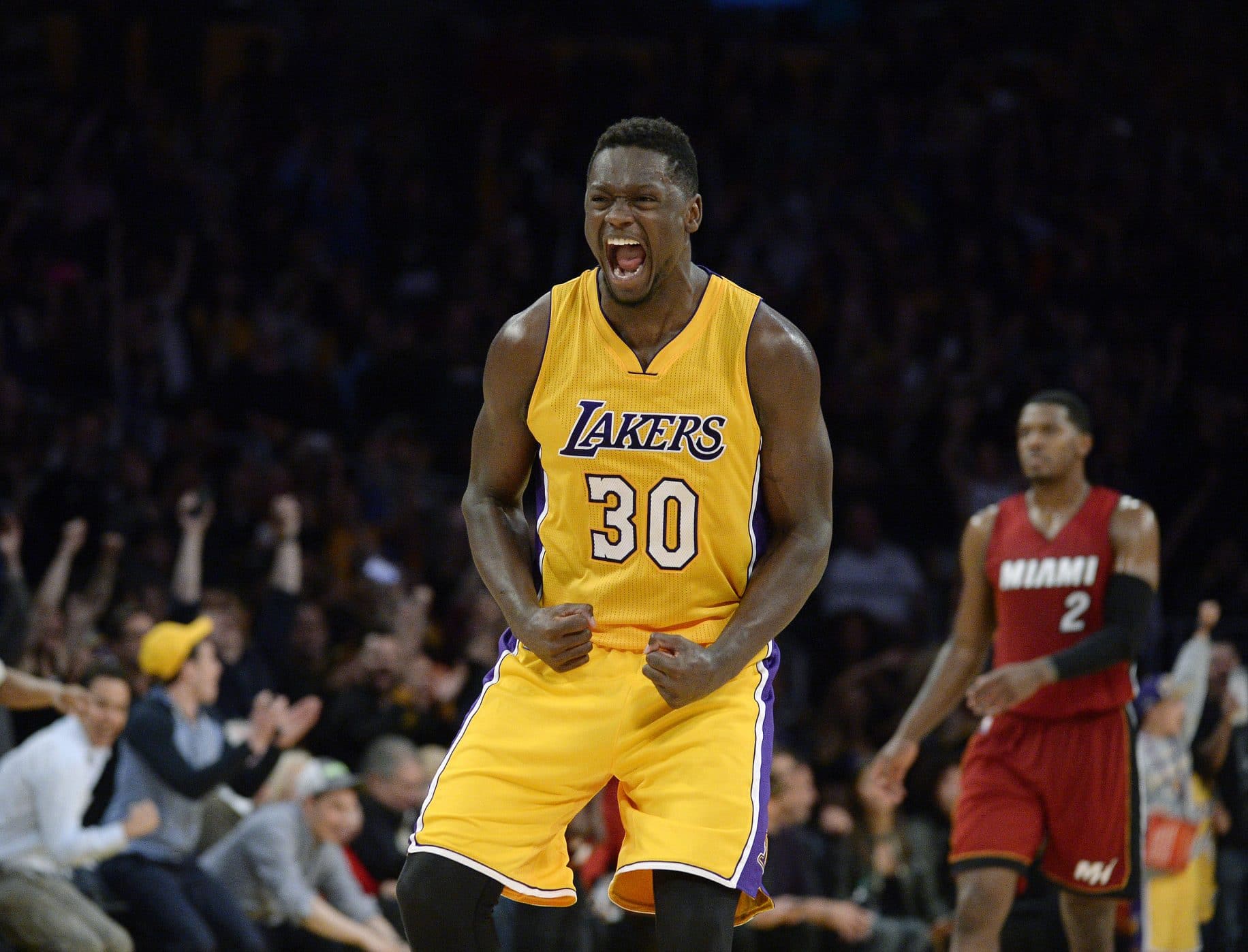 Julius Randle, Forward/Center, Los Angeles Lakers
It took Luke Walton almost three months to figure it out but Julius Randle is the Lakers best offensive player. Randle has two things going for him: he will either be traded and his minutes will skyrocket or the Lakers will lock him up and then they will give him the playing time he deserves.
He is second on the team in usage rate and rebounds per game. He is a walking double-double but his biggest downfall has been his head coach. Things seem to be turning around for Randle and he should continue to dominate for the rest of the season. Trade for him now because things can only go up for him.
Dennis Smith Jr., Guard, Dallas Mavericks
Dennis Smith Jr. was a steal for the Dallas Mavericks in the draft. He is second on the team in points, assists and steals. Dallas is playing for a high draft pick in the 2018 draft and there is no reason why they don't play Smith and let him shoot as often as he wants. He is the franchise and there isn't much that he can't do on the offensive side of the ball.
When you watch him play, he reminds many of a young Russell Westbrook with his athleticism and his killer instinct on the court. He will help you down the stretch when star players are resting and he is playing big minutes every night.
Isaiah Thomas, Guard, Cleveland Cavaliers
Once he gets to full health he will be Kyrie Irving 2.0. There isn't much of a difference in terms of fantasy basketball production that I.T. can't do that Kyrie did in 2017. He will score the ball a bunch and I wouldn't be surprised if he sets a career high in assists per game. He is surrounded by shooters and the defenses must focus on LeBron James and Kevin Love, which should open up a ton of open looks for I.T.
He is an elite scorer on a top five scoring offense in the league. His price will get steeper every day you wait, pull the trigger now on a trade for him.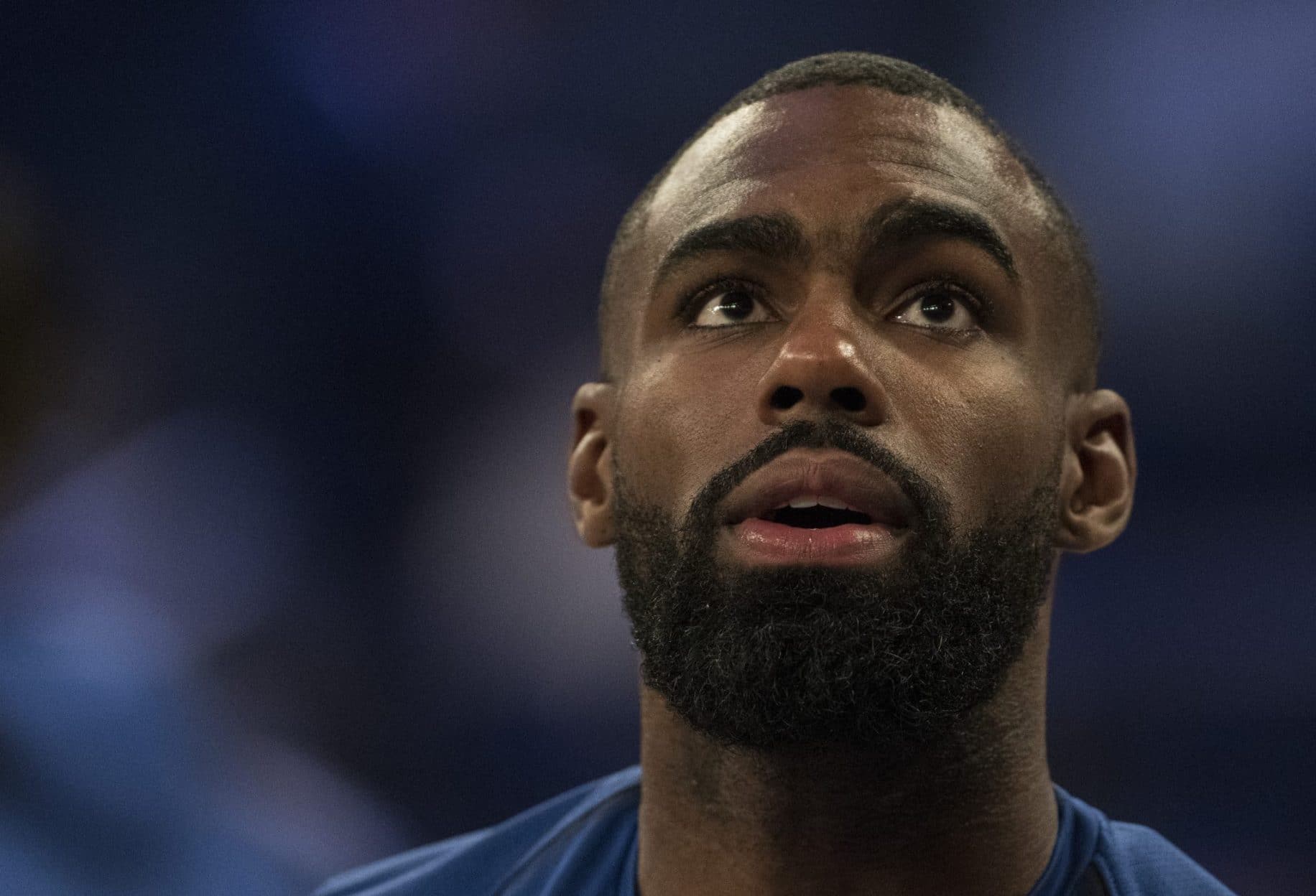 Tim Hardaway Jr. and Jabari Parker
I love to target players coming back from an injury. You can usually get them at a discount and once they get back to full health, they will add solid depth to your team. Hardaway will play before Parker and he will give us production much sooner. Hardaway will have his up and downs but the more comfortable he gets with the Knicks, the better his production will be.
Parker was averaging 20 points a game before he got hurt last year and he is the type of player that will help you win in the fantasy playoffs. I would only trade for Parker if your league has an "IR" slot so you can hold on to him once he returns around the NBA All-Star break.
If you have a player on your roster that you might cut, I would look to offer them for either player and if they accept it then you will add an elite scorer on your team in time for the second half of the season.