Hiring Mike Munchak in some capacity is the first step that Dave Gettleman can take to improving the New York Giants offensive line.
T
he
New York Giants
offensive line has been a disaster for a while and doesn't appear to be getting any better.
Ereck Flowers
can safely be called a bust,
Bobby Hart
was
recently released
 and should never have been starting in the first place, and the combo of 
Justin Pugh
and
Weston Richburg
are both free agents with an injury history.
General manager Dave Gettleman will need to do some serious work to improve this line.
For instance, ESNY's Giants beat man Jason Leach ranked rebuilding to line as his second most important offseason task. Gettleman will need to draft at least one lineman, and, to be honest, probably more. That means the team will need a coach who can develop young offensive linemen.
On New Year's Eve, some around the league believed that Mike Munchak is an outsider candidate for the head coaching vacancy. Even if he fails to snag the big boy job, the Giants need to get him onto the coaching staff in some form to help rebuild their offensive line.
Munchak is a Hall of Fame offensive lineman, playing with the then-Houston Oilers from 1982-1993. He already possesses head coaching experience, serving as the Tennessee Titans' sideline boss from 2011-2013.
He went 22-26 during his tenure, ultimately leading to his firing after refusing to comply with ownership's desire to move on from certain assistants. That's something that he probably won't run into here as John Mara and Steve Tisch prefer to let their football people handle the hiring and firing of staff.
He also didn't have a quarterback with anywhere near the talent of Eli Manning, dealing with a different leading passer every year. In 2011, Matt Hasselbeck was his top passer. In 2012, it was Jake Locker and in 2013, Ryan Fitzpatrick took the honor. Winning 22 games with that group of quarterbacks is no small accomplishment.
Munchak has plenty of experience coaching offensive lines, spending 18 years as an offensive line coach with both the Tennessee Titans organization (he took over as offensive line coach while they were still the Tennessee Oilers) and the Pittsburgh Steelers where he has worked since 2014.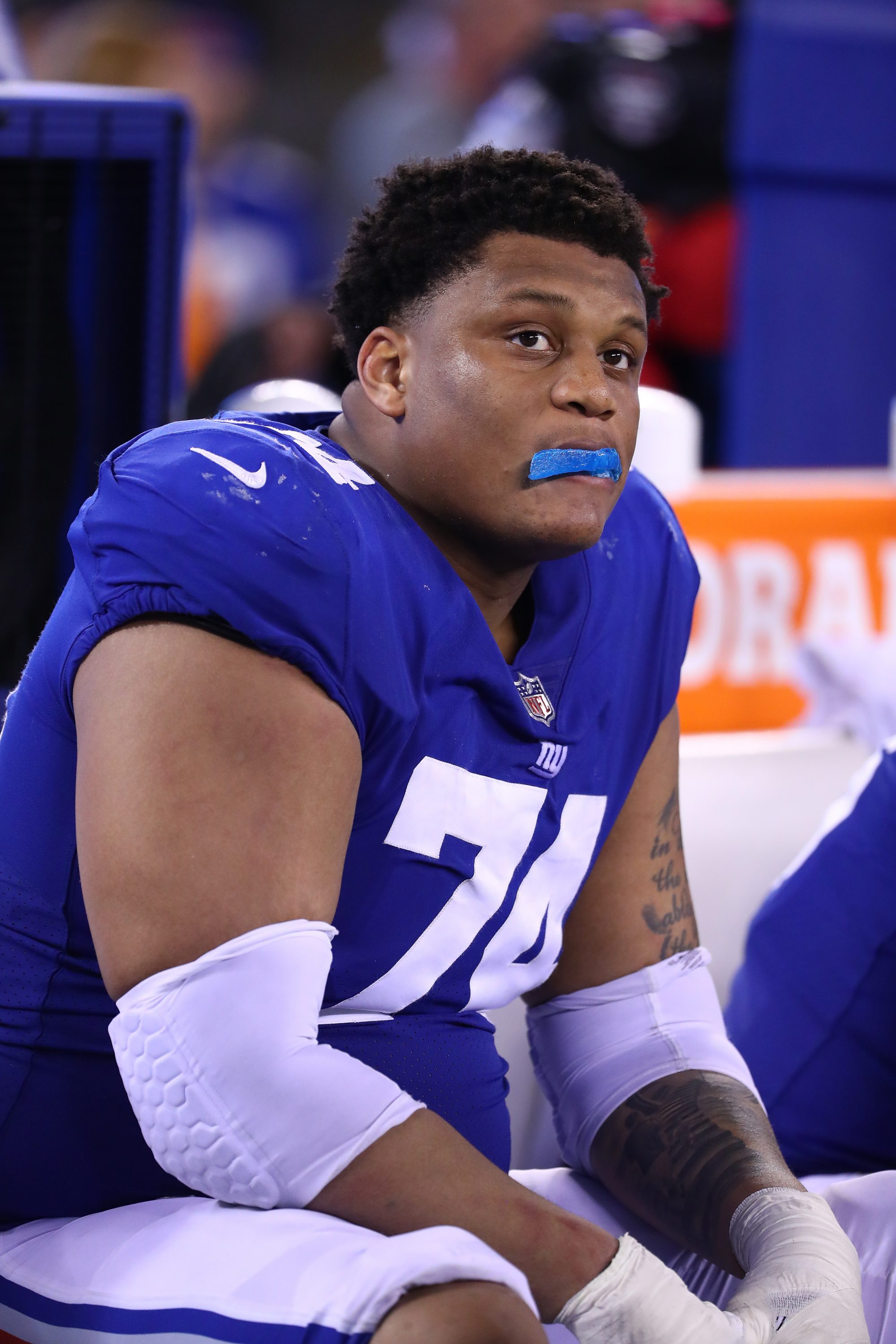 The Giants are coming out of a three-win season while the Steelers are the second seed in the AFC playoffs. Thus, the Giants will need to offer him some sort of a promotion to get him away from Pittsburgh.
They have three ways to do that. They can make him head coach, offensive coordinator, or offer him the offensive line coach job while also making him assistant head coach.
Of the three options, the only role he has no experience is offensive coordinator. Therefore, it would be difficult to justify offering him that specific role. The offensive coordinator is typically the play caller in conjunction with the role as the leader of the entire offense. A team can't hire a coach as an offensive coordinator to help one position group.
A team can't hire a head coach for that purpose either, but Munchak is a football lifer with experience in the role. If he interviews and impresses Gettleman, he could both earn the job and help the offensive line.
Should Munchak fail to impress enough in his interview to get either the head coaching or offensive coordinator jobs, he could potentially be persuaded to join the staff if offered the assistant head coaching job. It would be a promotion, albeit a small one.
For the Giants, it could be the best situation for the offensive line as well. He would have the most time to work with the linemen.
No matter what role Munchak plays, hiring him would be a great first step to improving the offensive line.