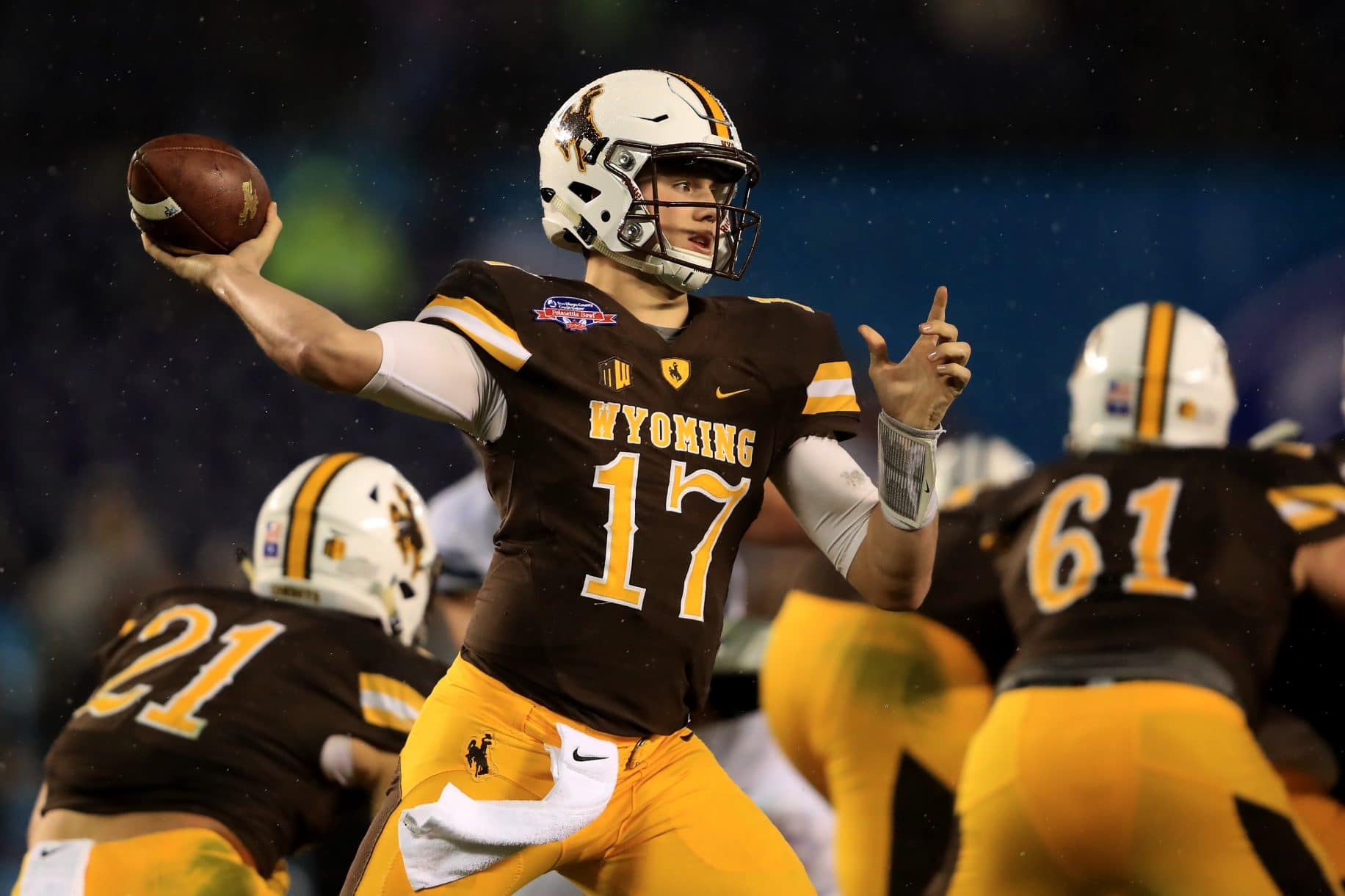 No. 1 Option: Josh Allen
Wyoming, Junior, Age 21
6-foot-5, 233 pounds, right-handed
2018 NFL Draft Projection: First Round selection
He's a bigger quarterback and has a golden arm. In fact, his arm is so strong that touch on certain passes needs to be a working point. He's not Ben Roethlisberger big, but does mirror the man in certain pocket situations. Many scouts beleive he has the highest ceiling of all the 2018 signal-callers.
The news is already out. The New York Jets reportedly love Josh Allen. Although, they also reportedly loved Mitchell Trubisky a draft ago. So, who the hell knows.
What's intriguing about Allen is that in a loaded QB class such as this (whether it turns out that way or not), he won't cost you a top-five selection (most likely). Instead, he may go around the No. 10 through 15 range.
https://www.youtube.com/watch?v=zkA4MzHFV8A
And, obviously, this is exactly where the Jets may land in the first round making the match all-too-perfect.
He's listed as the best option not only because he's a talented franchise quarterback prospect who possesses the greatest arm in the draft, but because he is the most realistic option at the moment.
The Jets can come away with their new face of the franchise with a sheer first round pick. No extra assets, trades or funny business needed. A clean call to Josh Allen in the first round while moving on in plugging other holes.