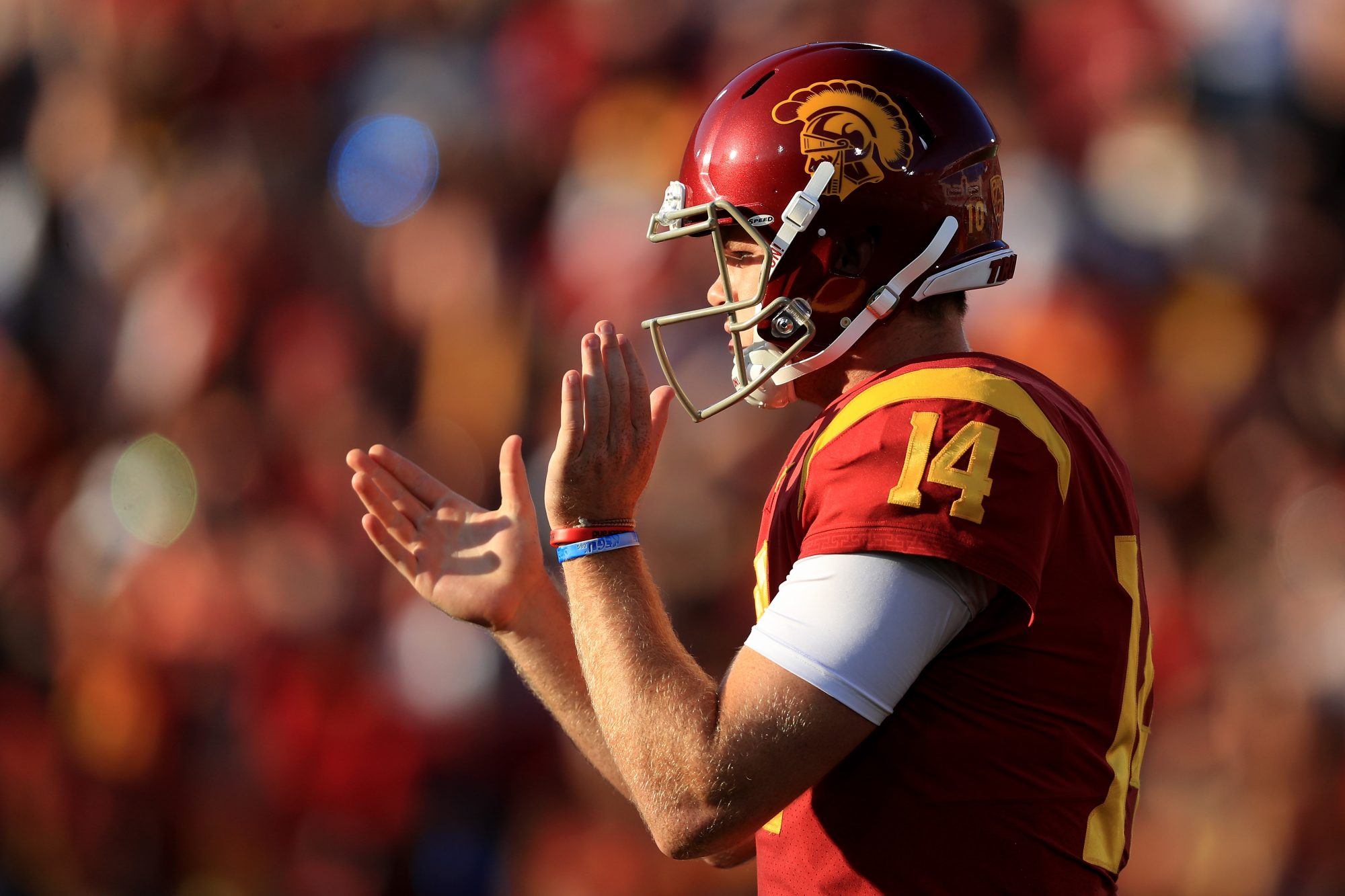 No. 2 Option: Sam Darnold
USC, Redshirt Sophomore, Age 20
6-foot-4, 220 pounds, right-handed
2018 NFL Draft Projection: Top 3 selection
The first issue scouts yell at the moon about concerning Sam Darnold is his long delivery. His release isn't quick like Rosen or Allen. In fact, he matches up very well with Andrew Luck (while at Stanford). What I love and what separates him from Rosen is the intangibles from the pocket. His pocket awareness is elite and his clutch composure is sublime. He possesses that extra it factor that does it for me.
Don't overthink it. Sam Darnold is the best quarterback talent in this draft. He's perhaps the best QB talent since Luck (aside from a few Carson Wentz fans).
The reason he falls to No. 2 on this list is purely due to the fact New York would have to pay mightily to acquire his services. The cost of moving into the top two of the draft is ridiculous.
A slightly down year in 2017 shouldn't sway the thought of the 2018 draft as owned by Darnold. What the kid showed in the Rose Bowl last January is just the beginning.
He's a pure playmaker from the QB spot. Although he's not a pure athlete, his mobility is absolutely top-notch at the NFL level and when he throws on the run, NFL scouts go wild.
His frame, his age, his arm — it's everything an NFL scout drools over this time of year.
While, yes, he would cost the Jets significant assets (as they'd have to trade up to the No. 1 or 2 spot, much easier if the San Francisco 49ers are present), it'd be worth every penny.
Don't overthink it. The kid has everything you want in an NFL quarterback.